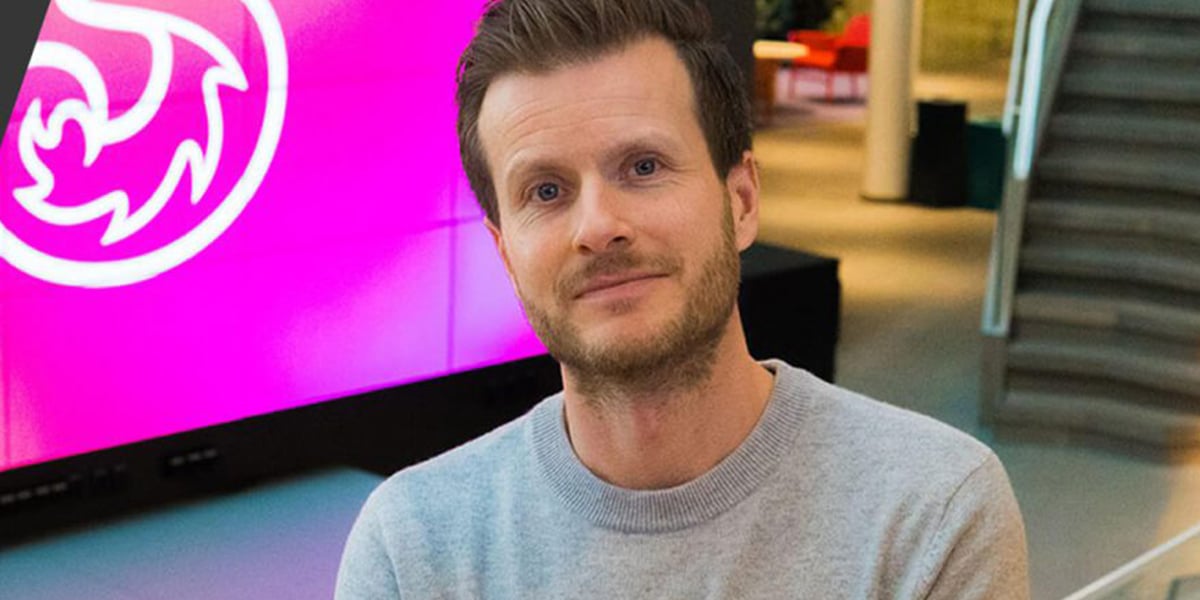 How Tre Creative Agency stays ahead with in-house display advertising
In-house marketing is growing rapidly across Europe, with 91% of brands reporting to have moved some, if not all, of their marketing functions in-house.
One company that has embraced in-house marketing is leading nordic telecom brand, Three Sweden. Known for being at the forefront of the in-house movement, Three has been a customer of the Bannerflow creative management platform (CMP) since 2014.
At the heart of Three's in-house strategy is its award winning in-house agency, Tre Creative Agency.
Three Sweden's in-house agency: Tre Creative Agency
Tre Creative Agency is the in-house agency of Three Sweden and Hallon. It is a creative, digital, and full service agency that works on branding, concepts, and product launches, as well as tactical communications, across both B2C and B2B businesses.
Tre Creative Agency has developed a particular look and feel for Three's brand identity which they call "Threeality". This ensures that all advertising produced shares the same unique and impactful characteristics.
We spoke to the Head of Tre Creative Agency and Creative Director of Three Sweden, Kristian Lundman to find out more.
What are the challenges facing your industry when doing display advertising?
Kristian Lundman, Head of Tre Creative Agency: Telecom is a fast-moving business. The biggest challenge when it comes to display advertising and telecom is staying relevant with the right offers, at the right time. Plus, then being able to adjust your offers once a display campaign has gone public.
How has Three overcome these challenges?
Kristian: We've overcome these challenges by having the right internal set-up, and hiring the right skills and competencies when it comes to our in-house organisation. Tre Creative Agency (Three Sweden's in-house agency) allows us to have closer collaboration between our product and online departments.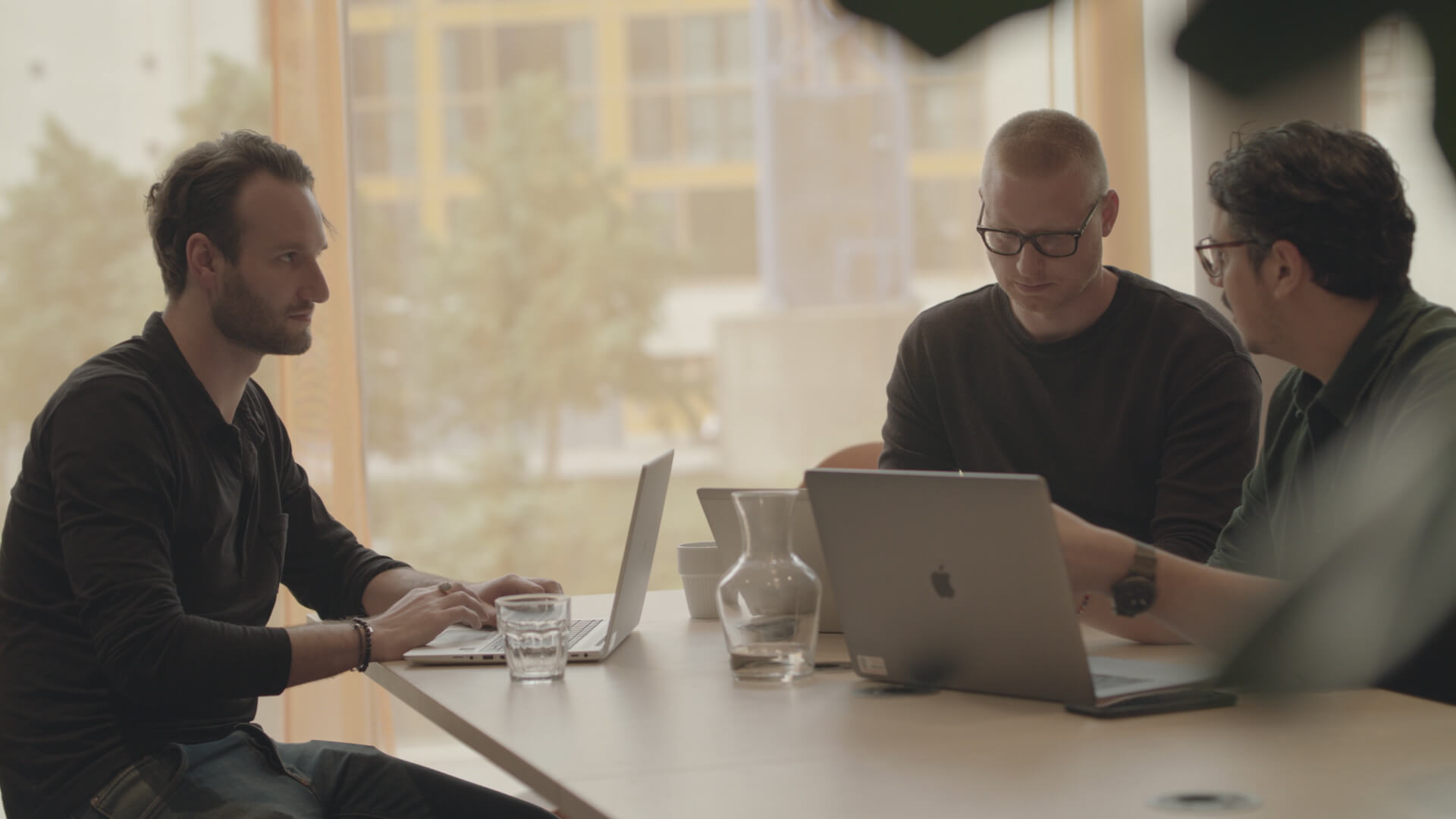 What makes your digital marketing unique?
Kristian: We are fast and not afraid of testing new and exciting ways of getting our message across, for example the use of digital video. We also have an agile process once our display advertising has gone live, and are always ready to make adjustments, react and optimise our ads.
How important is in-house marketing to Three?
Kristian: Very important. Tre Creative Agency is the cornerstone of our marketing department. Moreover, we look upon ourselves as constantly evolving when it comes to both creativity and marketing processes.
How do you see it changing in the future?
Kristian: It's likely, we will face the challenges of even more high speed marketing, but we are confident that we have the organisation to meet these new demands.
What made you realise Bannerflow was the right solution for your organisation?
Kristian: After testing the Bannerflow platform, we felt that it suited our needs. Particularly, when it came to its flexibility and user friendly interface. It also offered us the tools we needed to be creative, fast and agile in our display advertising.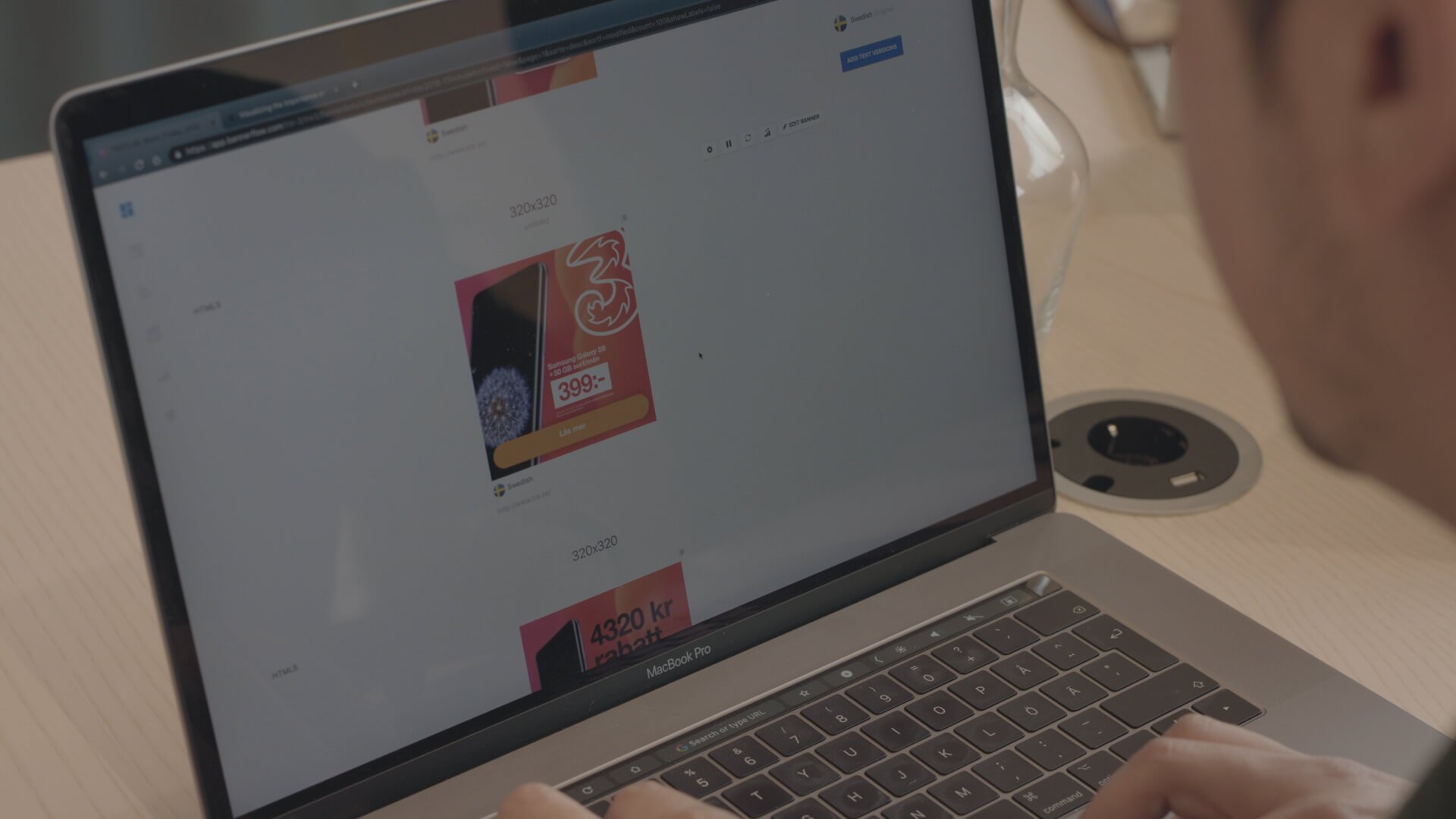 If you were to sum-up what Bannerflow means to Three what would it be?
Kristian: Bannerflow is a high speed tool for a fast moving business. What's more, it allows us to be creative and test new things. Plus, at the same time, stay relevant to our customers.
Next steps
Bannerflow's CMP is a key asset for Tre Creative Agency. Not only is the platform designed for how in-house teams work but it enables the production of high performing display campaigns.
If you would like to find out your brand could benefit in-house display advertising then please get in touch, or apply for a demo.
Share this article