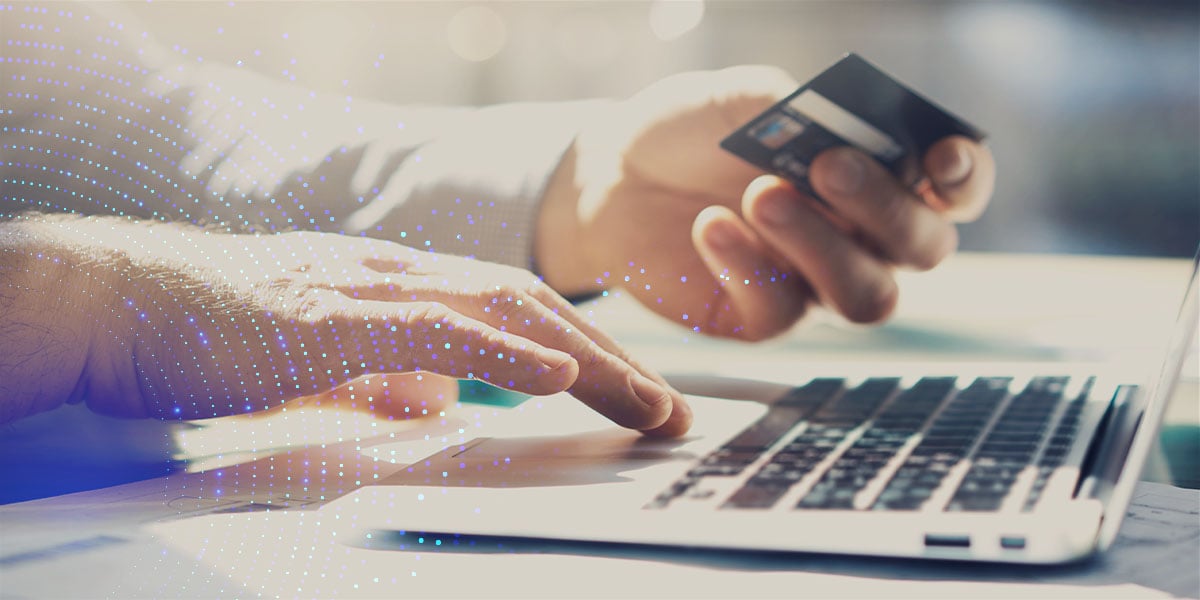 Digital Transformation In Banking and Financial Services
The increasing requirement for digital transformation in the banking and financial services industries can be attributed to several factors. The clearest is to satisfy consumer demand. The COVID-19 pandemic has accelerated the already-established decline of in-branch banking, creating the necessity to evolve or fail.
In recent years, there's also been more competition from players outside the traditional industry model, plus a surge in fintech companies across the globe. By their very definition, financial technology organisations are built on innovation, with the aim of both enhancing and disrupting the financial services industry.
In fact, the uptake of fintech services grew to 64% in 2019 in comparison to 16% in 2015, according to an EY report in 2019. 2020's numbers continued this trajectory, with adjust reporting that investment apps experienced an 88% growth from January to November during the year. It also found that payment app sessions increased 49% globally.
These companies harness powerful technologies such as cloud and big data, artificial intelligence (AI) and blockchain. The robust evolution this kind of tech offers can create unrivalled experiences and services for customers.
In the same EY study, 96% of those surveyed were aware of fintech money transfer or payment offerings. Increased consumer awareness will inevitably bring heightened demand for better services all round.
If banking and financial organisations want to keep pace with the development of the competition, adaptations need to be made to their capabilities. In order to rise above the rest then meeting and exceeding the requirements of the digital age is imperative.
In this guide we'll be covering challenges in the financial sector and how digital transformation can benefit banking and finance. We'll also discuss how the industry can tackle digital transformation and discover whether bringing efforts in-house can help.
What will we be discussing in this guide to digital transformation in banking and finance?
The decline of in-branch banking
Other challenges in the financial sector
The benefits of digital transformation in banking and finance
How can banking and finance tackle digital transformation?
How can a move to in-house marketing help?
1. The decline of in-branch banking
Finder.com called attention to key research for the in-branch banking decline in its October 2020 article. According to the guide, 25% of branches in the UK have closed since 2012. The number of bank branches dropping from 11,355 across the UK in 2012, to 8,525 in late 2020.
A deep dive from the Financial Times showed even the most stubborn areas across Europe for retaining branches are experiencing rapid declines thanks to the impact of COVID-19.
The article reminded readers of an established voice for keeping branches open – Sweden's Handelsbanken – announcing plans to cut its network in half domestically.
FT journalists Nicholas Megaw and David Keohane also highlighted eye-opening statistics from two of the biggest names in European banking when they wrote:
"By the third quarter of 2020, in contrast, 80 percent of Santander UK's sales were completed digitally. NatWest went from doing 100 video banking calls a week in January to 9,000 per week in September."
The generations previously devoted to in-person banking have been the age groups most affected by shielding and isolation due to coronavirus. These are the age groups that were seemingly immovable on their stance in the matter – until the pandemic forced matters.
Transforming banking services digitally to incorporate video banking has helped to accommodate the most vulnerable and has been key to making quick and effective changes in the industry. This surely indicates that harnessing the power and agility of tech is the route these businesses must take.
2. Other challenges in the financial sector
The financial sector is being disrupted by a surge of new players entering the market. The rise of fintech companies has shocked banking and finance into action for the digital transformation of their organisations.
Non-traditional competitors such as Google and Amazon have also shaken things up. The e-commerce behemoth of Amazon has continually set its sights beyond simply being a marketplace, more recently looking into encroaching on the revenues of the banking industry.
From dealing in small business loans to becoming rivals for the prepaid card issuers –organisations such as Amazon have the financial sector on the back foot.
It's not just competitor worries, though. There's mounting regulatory pressure that inevitably reduces margins. What's clear is that banking and finance organisations need to react to these disruptions and evolve, harnessing technology as they go.
3. The benefits of digital transformation in banking and finance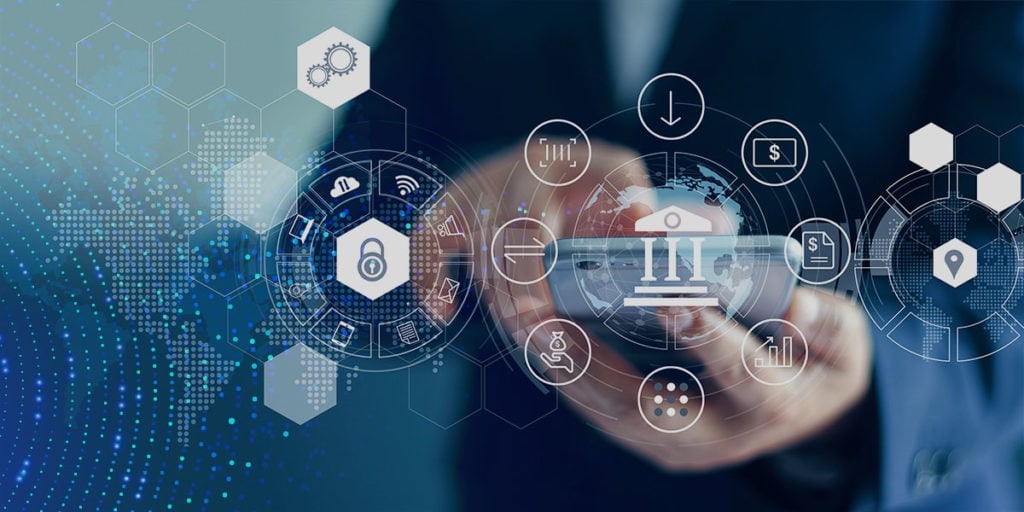 In our introduction to digital transformation, we explain why going through this process would be beneficial to your business. The specific importance of digital transformation will vary from sector to sector. However, some of the overarching themes really ring true when it comes to finance and banking.
The significance of digital transformation for any business is offering enhanced value to the customer. In a saturated market, where a customer could easily decide to bank elsewhere, this is extremely relevant.
Bringing your organisation into the digital age allows for agility. The removal of outdated processes (and replacing them with exciting technologies) relieves pressure and heightens efficiency.
The act of streamlining processes with robust tech can create many other benefits, too – including:
Smoother inter-team processes which create more efficient service for customers
Automating previously manual processes, helping financial experts to focus efforts on applying their expertise to more challenging tasks/concentrating on legislation
Greater ROI and quicker problem-solving
4. How can banking and finance tackle digital transformation?
Banking, in particular, relies on structured, traditional processes and systems. This leaves the banking industry in a uniquely tricky position when it comes to digital transformation. The established and stable architecture banks rely on cannot simply be replaced quickly. However, the need to embrace new technology (applications, mobile payments etc) is acute and certainly required.
You can clearly see how trying to navigate this complicated situation without a strategy in place first could end in disaster.
That's why any digital transformation effort needs to involve careful planning – with the help of a strategy within a framework that works for your business and industry.
With a strategy, you can ensure there's buy-in from across your organisation. Without everyone on board to the holistic changes you're planning to make to your business, lots of time and money can go to waste without the desired effect.
To get the process right, it might prove invaluable to get a digital transformation agency in to help your banking or finance business navigate the changes successfully.
5. How can a move to in-house marketing help?
As previously discussed, the financial sector faces regulatory pressures and is coping with increased legislation and FCA constraints. The act of bringing work you may outsource back into the hands of your own employees can ensure complete control internally.
In-housing puts power back into the hands of any business that decides to take this step. Whether it's for marketing or customer service – having in-house experts can be invaluable for a number of reasons.
The knock-on effect of a heavily regulated industry is also that there can be multiple layers of compliance. When outsourcing marketing efforts, for instance, getting sign off can be excruciatingly slow.
Art Director at If Creative Agency, Migu Snall talked to Bannerflow about why they decided to move its marketing in-house. He said:
"Today, there are many things that cannot be communicated outside of the company to stay within the boundaries of the legislation. It was felt [as a business] working as an in-house agency would allow us to use our data effectively. Plus, enable us to make the wisest decisions, and the best executions – while remaining in full control."
Furthermore, the Bannerflow State of In-housing Report 2021 reveals several benefits of in-house marketing – collaboration being one of them. Interestingly, technology has helped 54% of those surveyed experience heightened collaboration.
The report also shows that 58% of those surveyed used data more than ever before. Additionally, another 63% said ROI increased since in-housing.
In-housing has many benefits and can help financial and banking organisations with their digital transformation. In-house marketing that harnesses the power of technology for can be especially invaluable to banking and financial brands in an increasingly competitive landscape and can be the key to explaining changes – and the benefits of them – to customers.
Conclusion
Digital transformation in banking and finance is an exciting – and necessary – prospect for businesses across the industry. In order for organisations to keep up with new players, it's imperative that the journey towards embracing the digital age happens, and practises entrenched as soon as possible.
What's clear, though, is that the industry is structured with traditional architecture that will need careful transformation, therefore, a strategy is essential.
Competition is certainly fierce, so bringing marketing and advertising in-house, with the help of premium technology, can help a financial business stand out from the crowd and keep its customers in the loop at all times.
One such enabling technology is Bannerflow's Creative Management Platform (CMP). It helps organisations design, scale and publish sophisticated digital ads across channels and markets. Plus, through unique features such as real-time publishing and data feeds it allows brands to adapt to changing legislation instantly.
If you want to see how our CMP would work for your business in practice, apply for a demo and see how you too can create memorable and personalised digital campaigns.
Share this article