Connects to All Major Personalisation Solutions
Personalisation With DCO
Power dynamic creative optimisation with hundreds of tailored variations
Produce dynamic ad experiences
Create hyper-relevant, impactful campaigns that combine analytics and auto-optimisation with quality outputs.
Optimise live ads in real-time
Stay relevant by optimising live dynamic creatives in real-time – without using cookies, via your existing advertising technology.
Inject creativity into your DCO campaigns
From video and interactivity to live data feeds – use a range of creative variations to connect with specific viewers.
Easily connect Bannerflow to your DCO solution
Benefit from a customisable setup tailored for your marketing team's processes, knowledge and technology.
Product Recommendations
Display specific products and engage users with relevant offers
Display specific products
Show your target audience selected products and offers, via product catalogues and other data sources.
Retarget safely
Re-engage using retargeting to promote a specific product that a user has previously expressed interest in.
Improve conversions
Improve your chances of a conversion by targeting users who have browsed product pages, or have shown intent with specific products.
Product feeds
Act faster by retargeting via a product feed to cross-sell and tackle cart abandonment effectively.
Turn your data into visuals
Connect our platform to your existing product recommendation or inventory solution and personalise offers with richer visuals.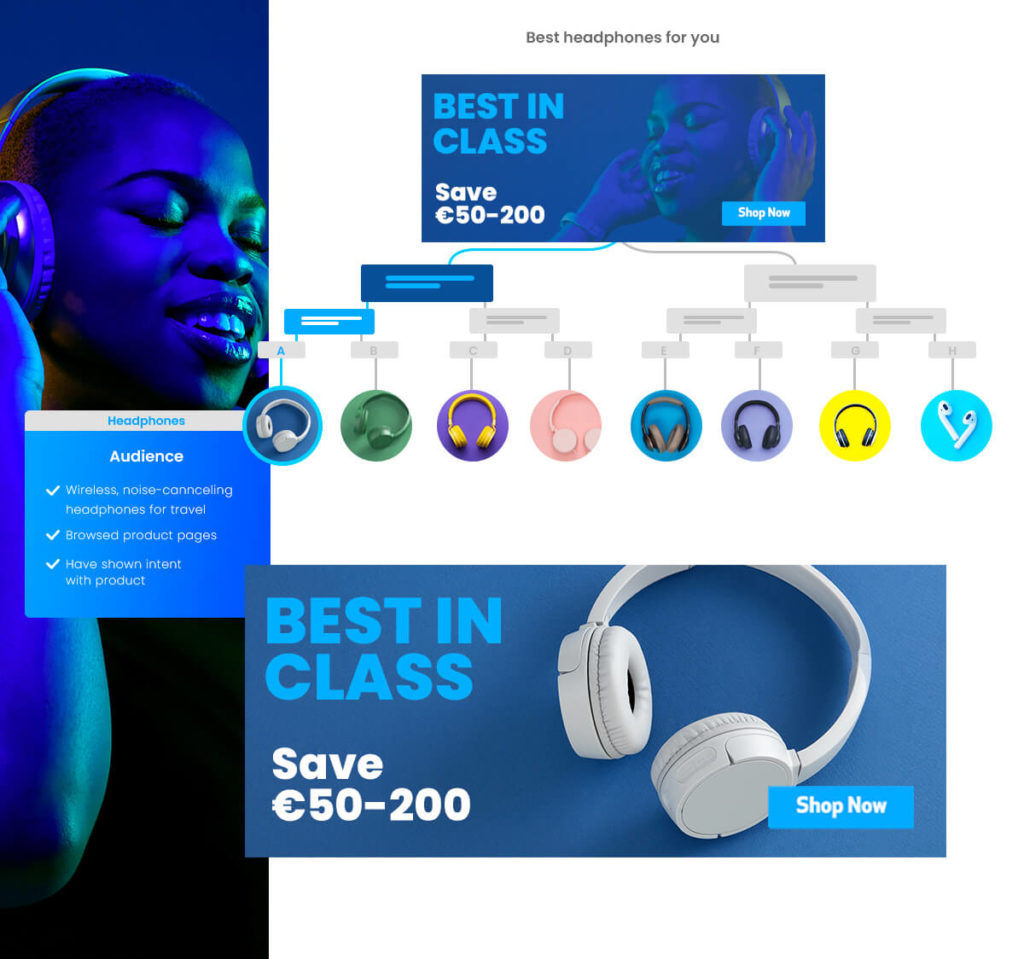 Explore the Other Parts of the Bannerflow Platform