Accelerate Decisions With Campaign Management
Make timely campaigns that convert with real-time publishing, dynamic ads and creative optimisation.
Trusted by leading brands worldwide
Premium Distribution and Real-Time Publishing
Save time, update live campaigns and become truly agile in your advertising
Push entire campaigns live in a click
Our platform works smoothly together with ad networks to streamline your publishing.
Update published ads in real-time
Live ads can be updated whenever you want, with no republishing required.
Simplify how you distribute ads
Distribute your ads across channels, programmatic providers, affiliates, display, and social networks.
Benefit from a customisable setup
Customised integration options are available to meet all your unique advertising needs.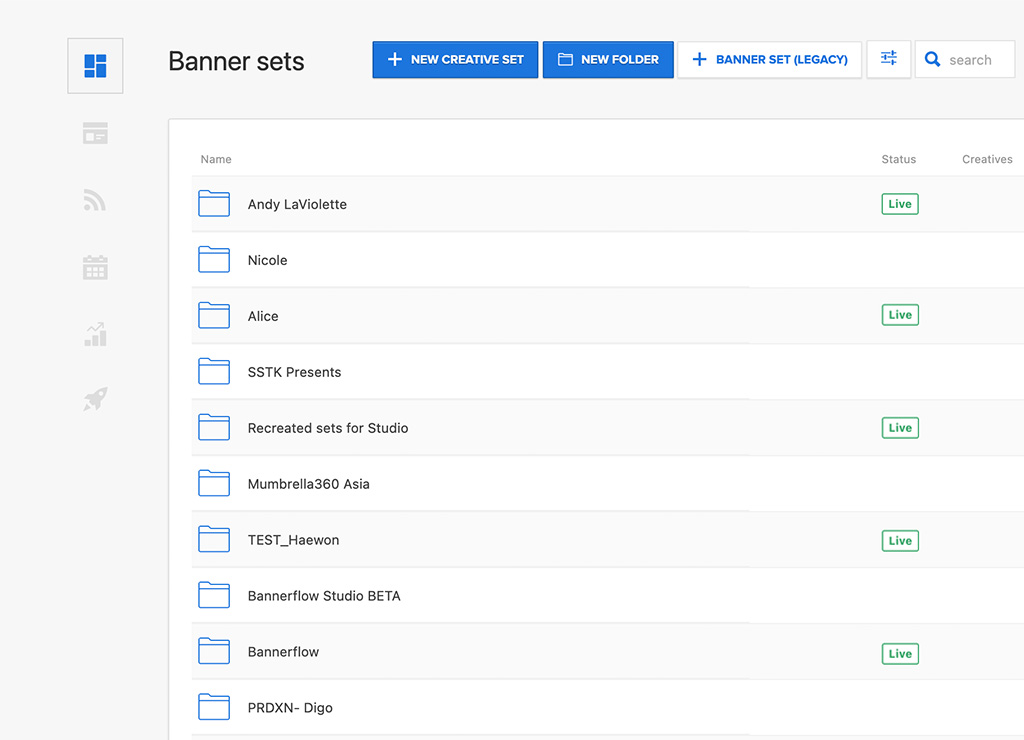 Streamline Campaign Workflows
Put the power back in your hands – gain premium control over your advertising
Save time with automation
Accelerate workflows thanks to the automation of distribution and optimisation.
React faster and stay relevant
Have the agility to respond to changes in the market and update ads instantly.
Manage your campaigns in real-time
Save money and time through real-time campaign management.
Take back control of campaigns
Regain transparency over every decision and become less dependent on third parties.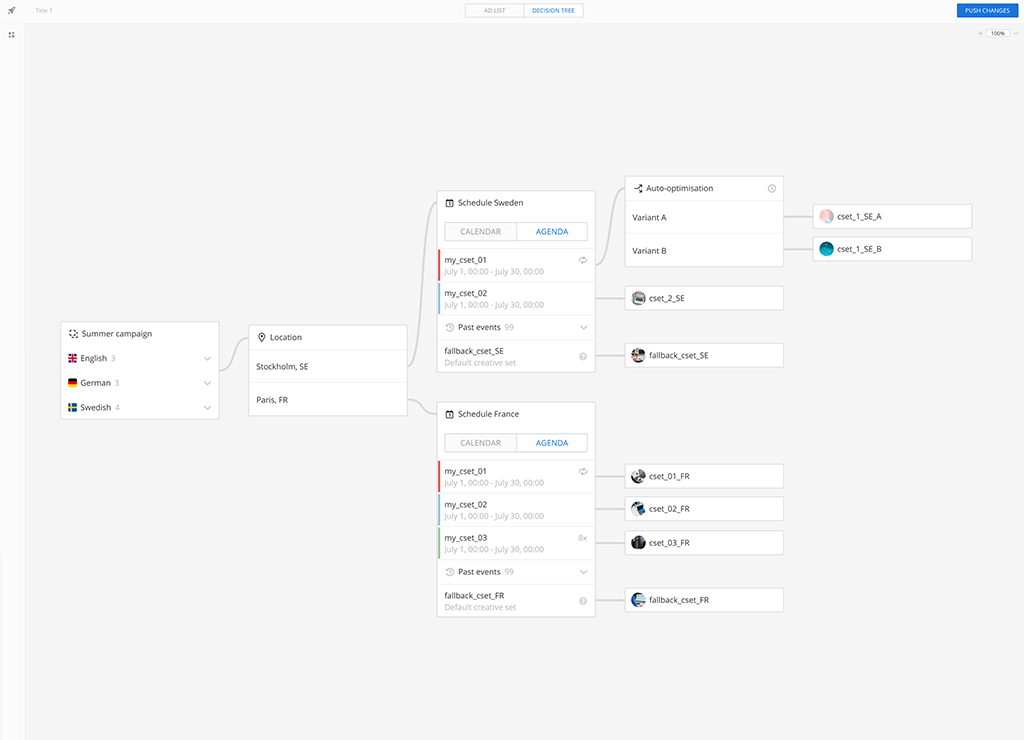 Power Your Campaigns With Data
Boost performance with dynamic content and apply real-time insights
Combine creativity and data for maximum impact
Increase your creative impact by using live data feeds and other dynamic options in your ads.
Maximise engagement with live insights
Improve performance via live ad optimisations such as A/B testing and heatmaps.
Customise your optimisation process
See the data driving your campaigns the way you want, when you want.
Make transparent data driven decisions
Be data driven at every stage of your digital campaign, from creation to conversion.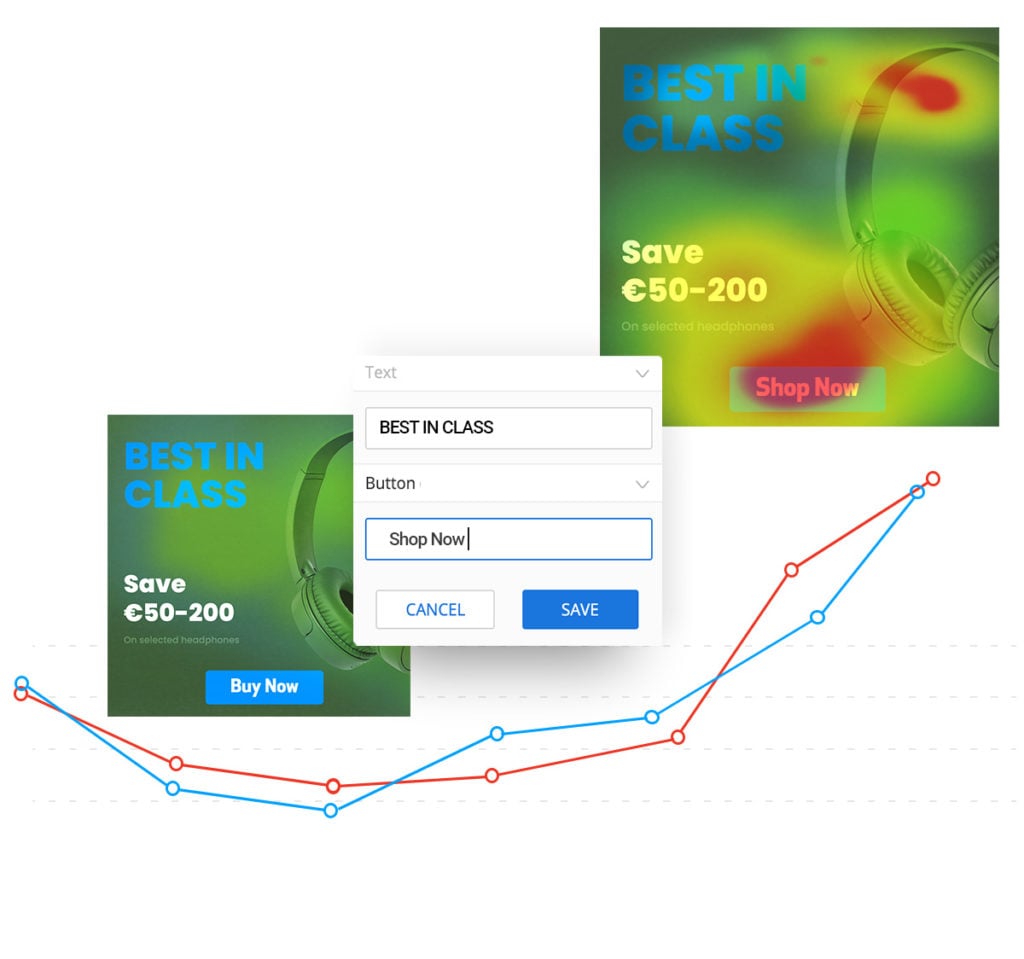 Automate Creative Optimisation
Increase ROI by automatically finding the best performing ad creative
Have more relevant campaigns
Stay timely and show viewers your latest offers thanks to automated scheduling.
Achieve up to 150% ad uplift
Use our auto-optimisation algorithm to promote your best ads and experience 50-150% uplift.
Manage published campaigns smarter
Swap copy and ad creative in live campaigns by automatically scheduling changes.
Easily optimise your media and ad creative
Reach your goals faster by performing both media and creative optimisations.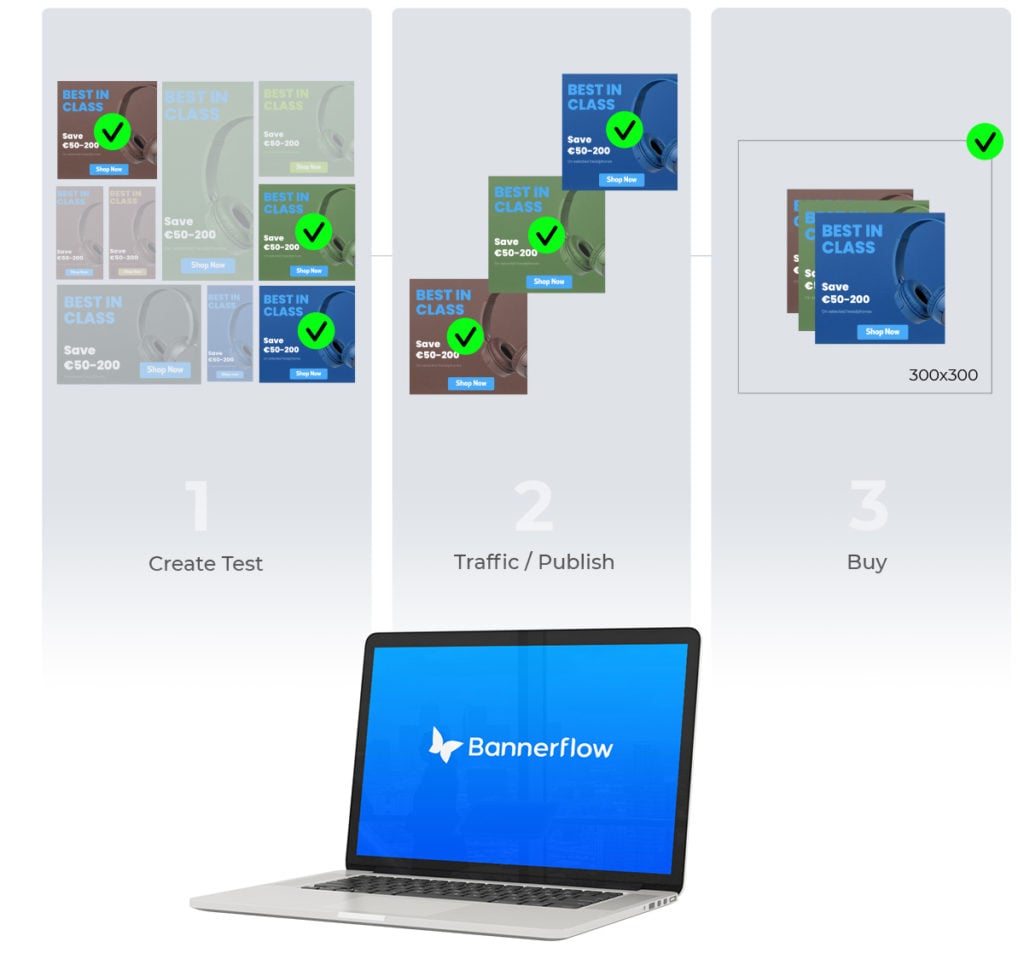 Case Study: Kindred Group
Discover how iGaming company Kindred Group creates dynamic display campaigns for brands, including Unibet, in-house.
"Using the Bannerflow platform, the creative team can create innovative dynamic banner campaigns quickly and easily."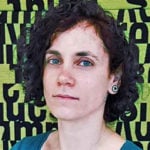 Max Taub
Head of Acquisition Optimization
Full Support of Our Customer Success Team
From your first campaign to your thousandth, our Customer Success team is there for you always – with comprehensive support as standard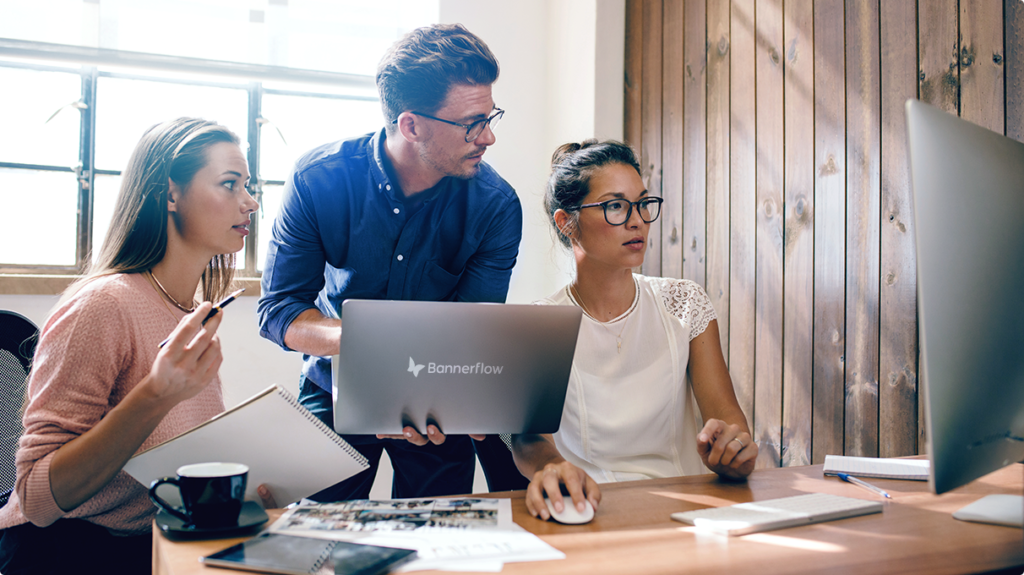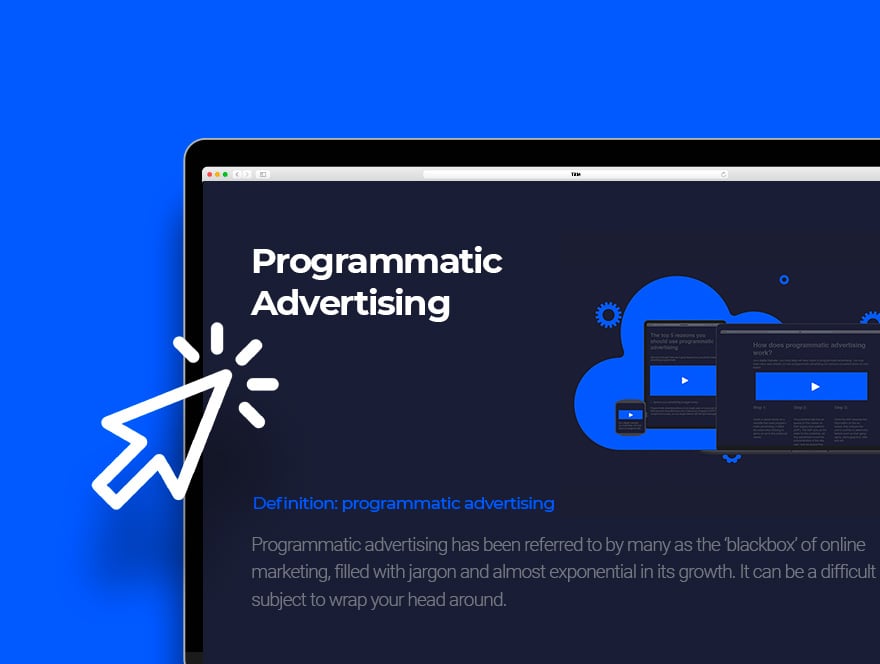 The Ultimate Guide to Programmatic Advertising
Get your digital campaigns up to speed today with our guide to programmatic advertising.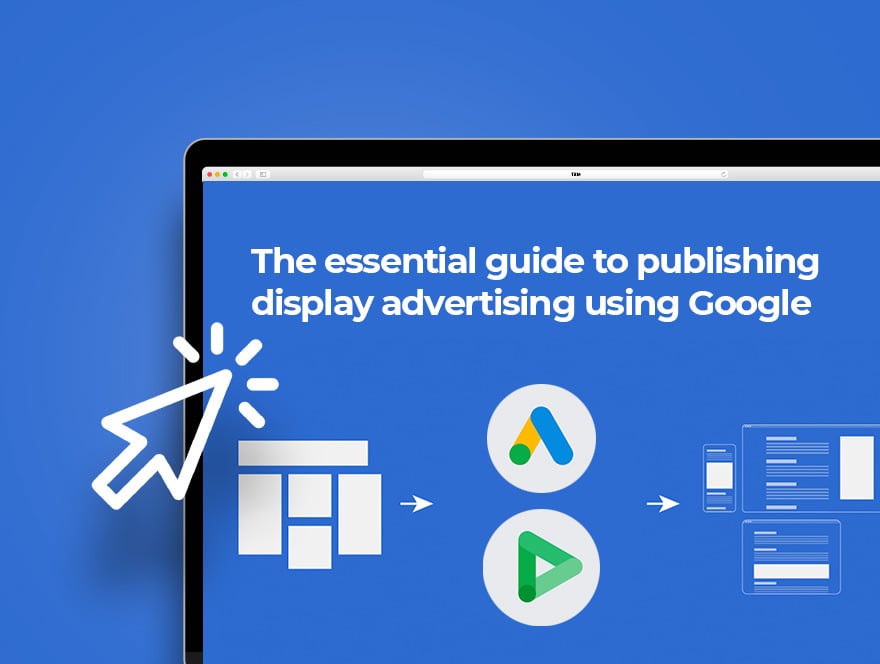 The Essential Guide to Publishing Display Advertising using Google
Publishing display advertising using Google is something you simply cannot avoid when doing display – here's how to do it.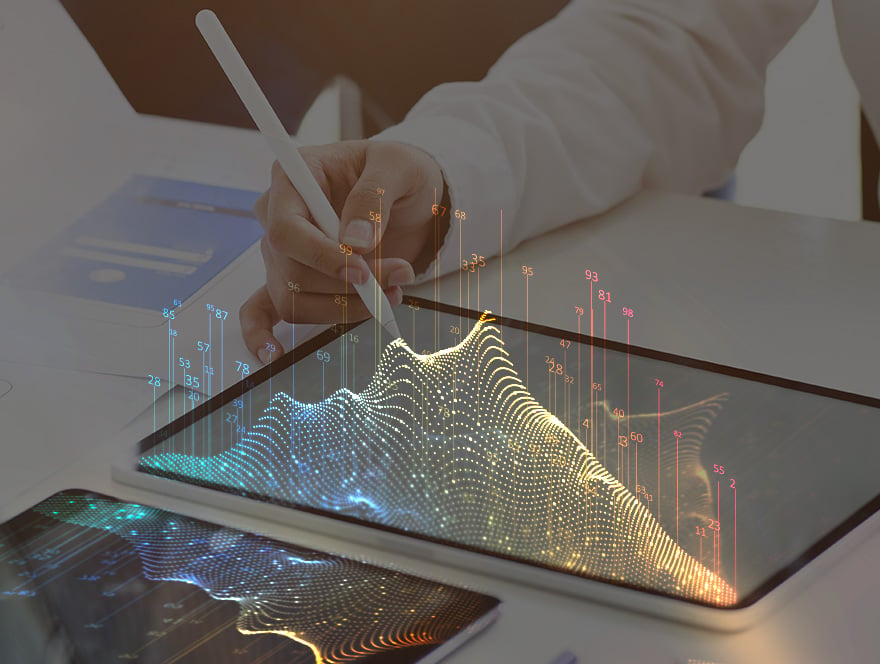 7 Ways to Increase Marketing ROI by combining Creativity and Data
Deep-dive into the seven ways your team can achieve a creative and data-driven approach – and drive ROI in display.
See All of Our Advertising Solutions
See What You Can Do With Our Platform