Automate Your Creative Production
Save time and increase your impact by producing great digital ads, at scale – effortlessly.
Trusted by leading brands worldwide
Design Ads in No Time with Complete Creative Freedom
Have the creative power to deliver
Go from concept to master creative in seconds.
Create whatever you can imagine
Apply interactivity and animation via drag and drop.
Animate at zero cost, and no coding
Make advanced ads for every channel.
Design in collaboration, anywhere
Stay on brief, stay updated, and see changes as they happen.
Use premium design tools
Craft premium cross-channel advertising.
Maintain brand consistency
Ensure all designs are on brand – with 
no mistakes.
Cut Repetitive Work and Save Hours with Creative Automation
Produce more formats, sizes and versions
Use smart scaling to complete campaigns in minutes.
Concentrate on designing
Our creative automation features remove coding and other repetitive tasks.
Create network ready ads
Use automatic asset and image optimisations to avoid costly errors.
Remove the production bottleneck
Spend more time crafting impactful campaigns.
Every ad is pixel perfect
Consistently excellent campaigns, across all markets.
Know your true costs
Take control of all production processes and become more efficient.
"We serve at least 10 different languages and variations of English copy. Bannerflow makes it easy for us to produce the hundreds of ad versions needed for our campaigns across markets."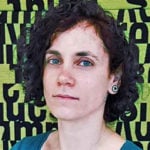 Max Taub
Head of Optimisation
Gain a Quicker, Premium Way of Working
Collaborate in the cloud
Stay agile and work together, anywhere in real-time.
Functionality for remote teams
Use instant approval, previews, and comments to get the job done.
Get up and running straight away
Design using a familiar interface which enables creation from day one.
Simplify work across markets
Use localisation and translation workflows geared for multinational campaigns.
Control all your brand assets
Stay consistent across multiple teams with a brand library in the cloud.
Get the help you need, when you need it
Benefit from a dedicated world class support team available in app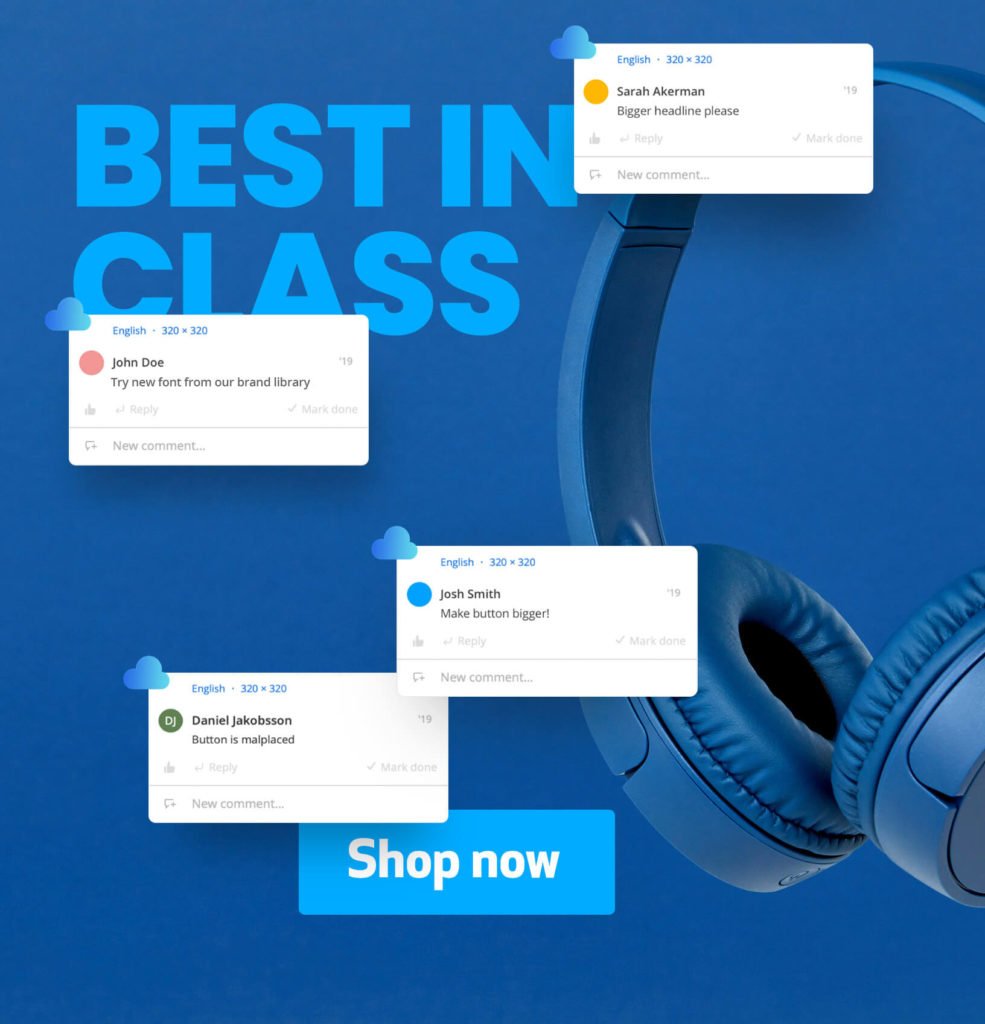 Achieve Quality Outputs for every Digital Channel
Export network ready ads
Produce all the formats you need, including: jpg, png, gif, mp4 and HTML5.
Save time and money with creative automation
Less manual work, fewer costly errors, and more time to create.
Consistent and on-brand ads
Remain secure in your branding across markets and teams, across all outputs.
Support for personalised campaigns
Use Creative Studio to power your most demanding campaigns.
Pixel perfect premium ads
Achieve quality results every time you export.
Power Your Ads With Creativity
Realise your design team's full potential with advanced animations and interactivity.
We care about our customers
At Bannerflow there is always someone on hand to assist you – from your first campaign to your thousandth.
A designated Customer Success Manager will help guide your brand. No question is too small, no campaign too complex – we are in this together!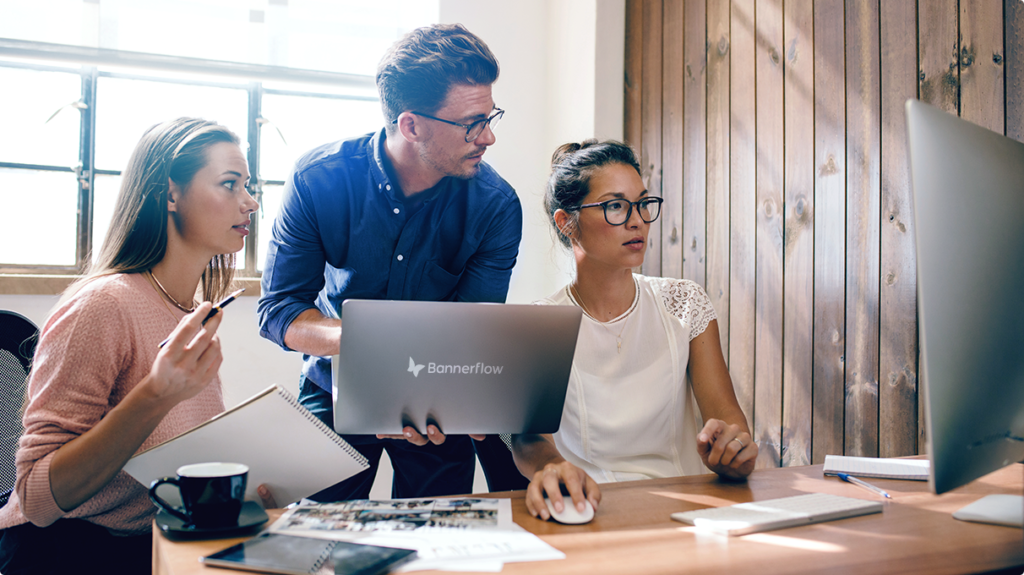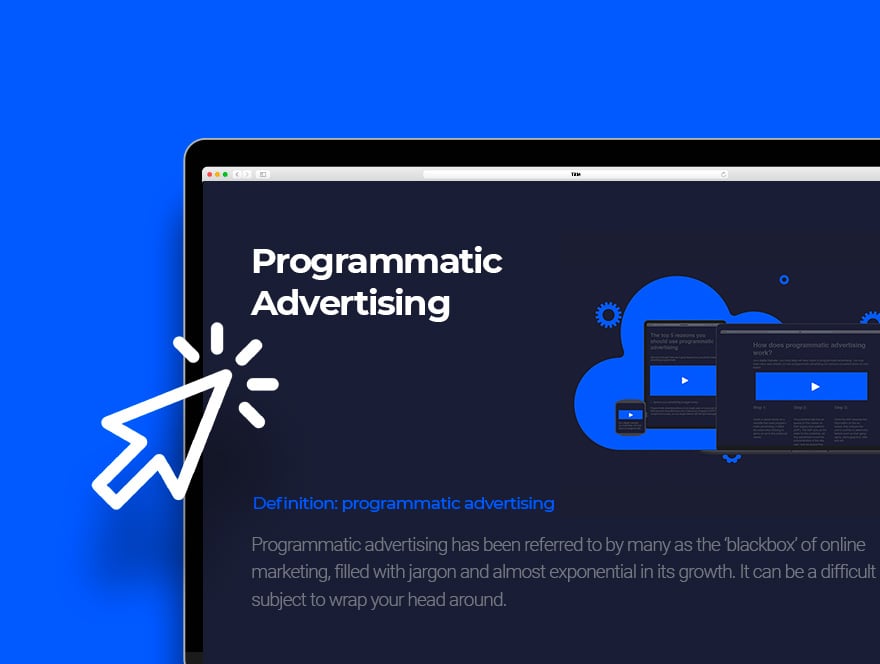 The Ultimate Guide to Programmatic Advertising
Learn the essential best practices to display advertising and how to create great campaigns!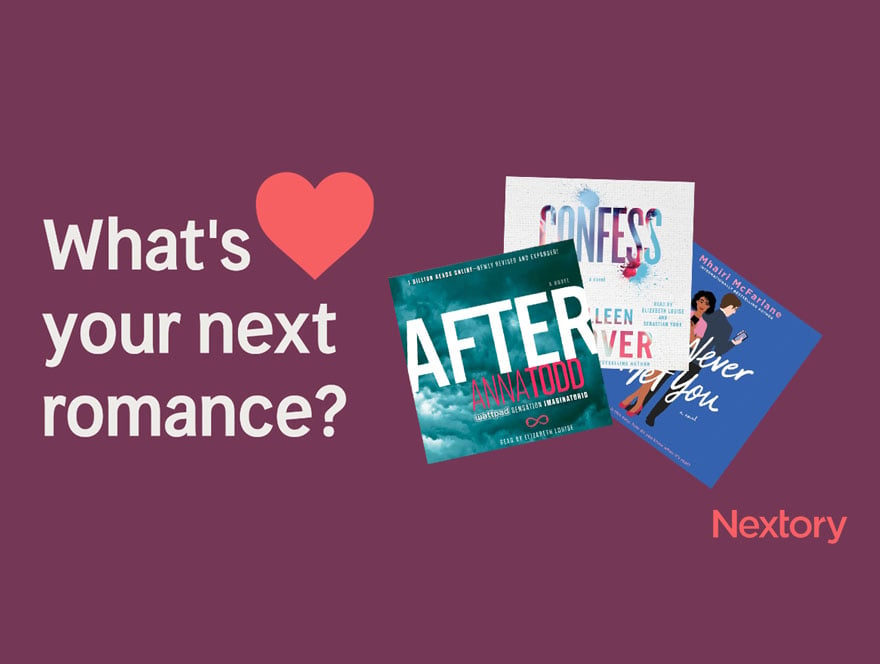 Best Display Advertising Campaign of 2021
These are the best display advertising campaigns of 2021.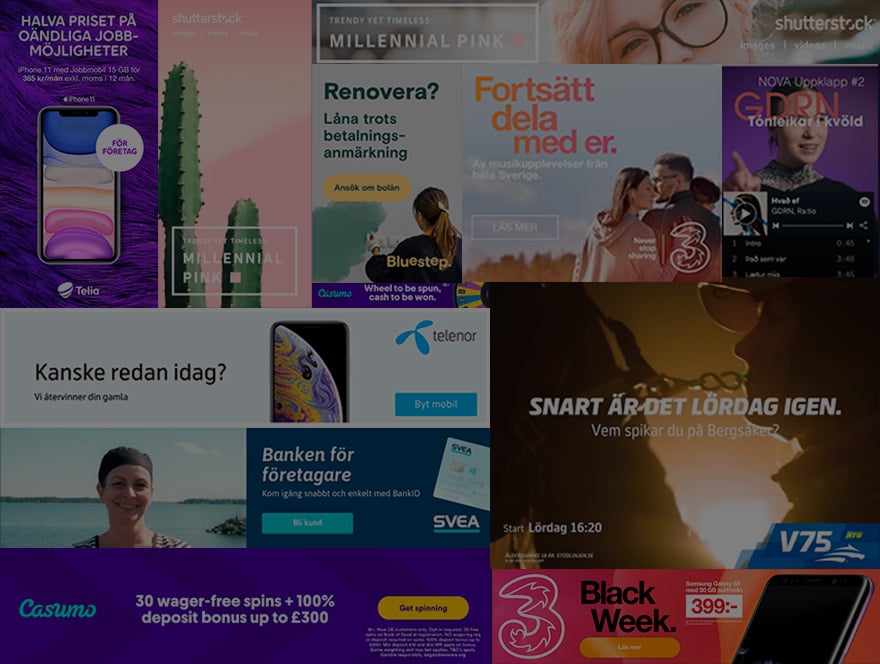 Display advertising and other ad formats
Design eye-catching ads for multiple channels – without a single line of code.
See all our advertising solutions
See what you can do with our platform