What is the Bannerflow platform?
Our platform supports every stage of the campaign lifecycle, from ad creation and campaign management, to performance optimisation and personalisation.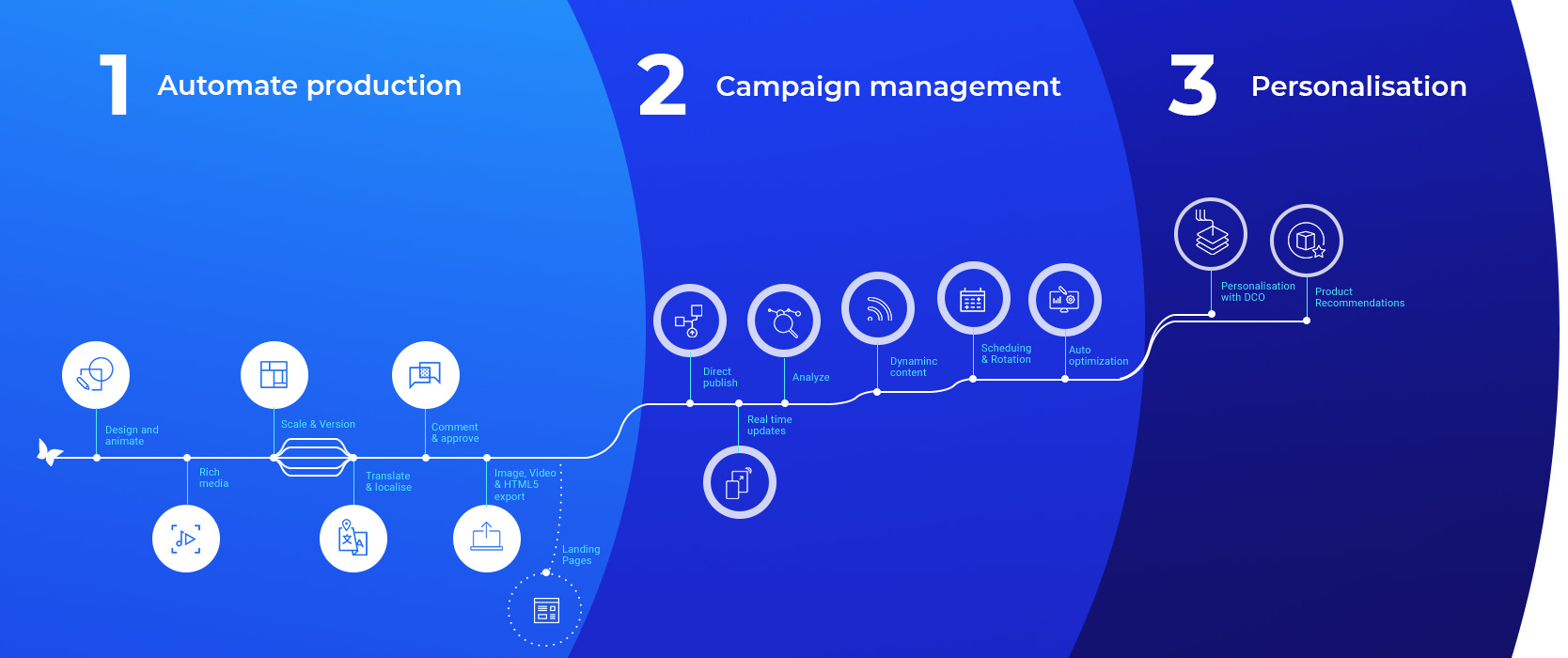 Why use the Bannerflow platform?
The Bannerflow Platform is designed to fit your business goals, enabling you to improve and completely transform how you do digital advertising. Transparent, simple and easy to adopt, our platform is a new way to control digital campaigns without middlemen.
Start your digital advertising journey with Bannerflow
Questions? We have answers.
How much does the Bannerflow Platform cost?

Our platform is and always will be tailored to the specific needs of our customers. For example, Creative Studio may be the only product area a brand requires access to. Request a quote
Is your platform just for display advertising?

No! Bannerflow offers a format agnostic platform. However, in our humble opinion we are pretty exceptional at display advertising, which for many years was our core offer.
What is a Creative Management Platform, CMP?

For us a CMP is a range of product areas and different enabling capabilities – not just an ad creator! To learn more

read our Ultimate Guide to CMPs.
Can I export ads made in the platform?

Yes, you can export creatives in a range of different formats.
Can I make




DCO ads?

Yes, simply connect our platform to your preferred DCO provider and use Creative Studio and Creative Campaign Management to make and control your ad variations.
Is your platform just for designers?

No! Our aim is to build the easiest to use advertising platform on the market, and that means building a platform that everyone in a team can use – not just designers!
Discover the full potential of Bannerflow
Book a personalised demo with one of our experts.