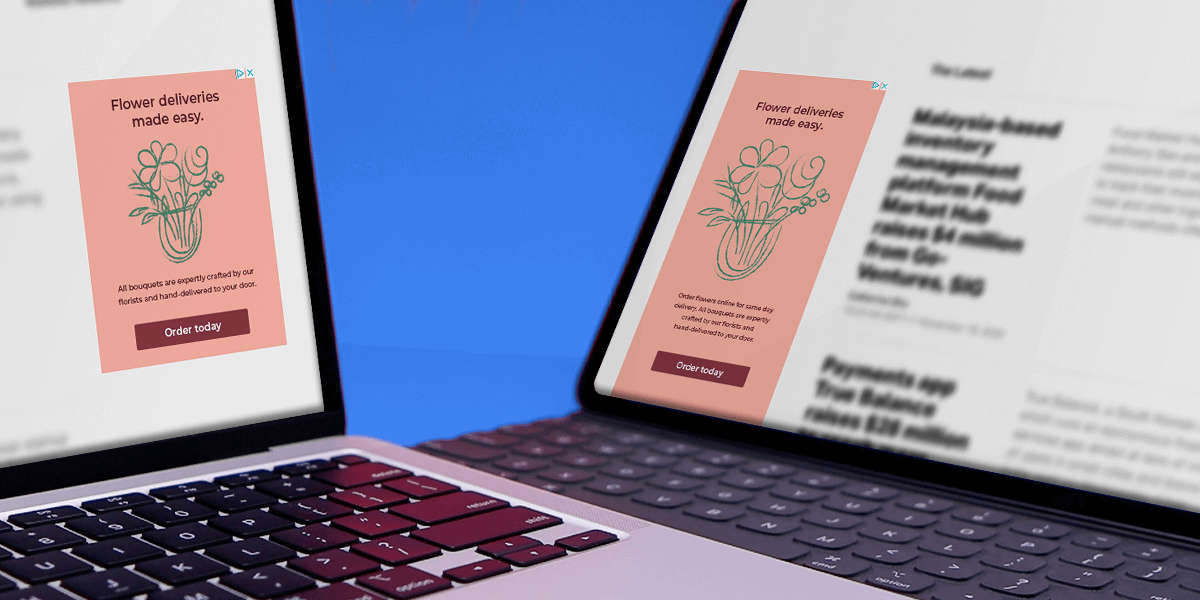 The essential guide to publishing display advertising using Google
Publishing display advertising using Google is something you simply cannot avoid when doing display. In fact, display advertising is worth a cool $17.33 billion dollars in revenue to Alphabet in 2020 – alone.
Yet, knowing which Google tool can be a confusing experience. Indeed, different services are better suited to a particular type of advertiser. In this blog we will explore the following topics to assist you:
Publishing via Google: the current state of play
Introducing Google Display network (GDN)
Using third party tags for GDN
Exporting (HTML5, image, animated GIFs and video) to GDN
Introducing Display & Video 360 (DV360)
Comparing the pros and cons of Google Ads to DV360
When should you use GDN or DV360?
Selecting the best option for your marketing team
1. Publishing via Google: the current state of play
For many advertisers, Google's tools are what brands rely on when serving ads and gaining insight into performance. Fundamentally, Google's online tools are key components of how many marketing teams work.
For most display advertisers Google offers two main choices when it comes to display advertising publishing. Google Display Network (GDN), which is part of Google Ads.
And the alternative is Google's demand-side platform (DSP), Display & Video 360 (DV360), which is part of Google Marketing Platform, and enables advertisers to programmatically buy media in real-time.
2. Introducing Google Display network (GDN)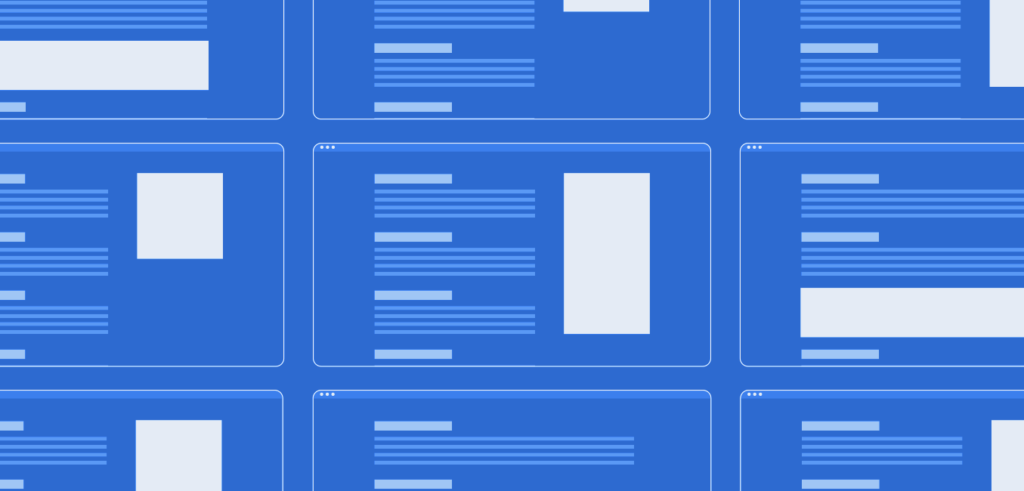 Google Ads is split into two networks, the Search Network and the Display Network. When you publish to Google Display Network, your display ads operate within Google Ads.
When you advertise on GDN, which has approximately 2 million sites, you have access to Google's inventory across the Google AdSense network and YouTube. What's more, multiple ad formats are available for advertisers such as image, animated HTML and video ads.
Similar to other full stack providers, such as Adform, Google owns both the buyer and seller interfaces in GDN, giving them unrestricted control, for better or worse.
For display advertisers there are two publish options available:
Third party tags
Export (HTML5, image, animated GIF and video)
Note: Knowing design requirements is essential! No matter if you use third party tags or any of the export options, you will need to make sure you follow Google's image ad requirements in order to have your ads approved and published by Google. Read more about that here.
3. Using third party tags for GDN
Third party ads publishing enables you to have much more flexibility and agility in how you publish display advertising. Here are the pros and cons of using third party tags:
Pros to using third party tags
The ability to Creative management platform functionality, such as that offered by Bannerflow is available like campaign management and analytics.
More generous load requirements – the weight of the ads can be up to 2.2 MB as long as initial load is no more than 150 KB.
You can use videos in your creatives as long as videos are hosted from an approved vendor (for example, Bannerflow).
You can test your third party tags using this validation page. Unfortunately not all of Google's ad requirements can be checked online via this tool. However, it does provide a first indication, which saves you time in the approval process.
Cons to using third party tags
Not allowed on all markets. Third party tags are only allowed on some markets, so make sure to check your market.
Third party ad serving is only available to a limited number of customers on a case-by-case basis (decided by Google).
Time for approval. You must submit a request form online and wait for Google's approval process to work.
Note: Third party ad serving is only available to a limited number of customers on a case-by-case basis. No matter if you have, or don't have a Google Account Manager, remember to submit a request for third-party implementation for your Google Ads account through this request form.
4. Exporting (HTML5, image, animated GIFs and video) to GDN
Using GDN you can export a range of campaign types and ad formats to it. However, there are clear pros and cons when publishing display advertising this way:
Pros exporting to GDN:
You can export your ad creative in any format from a premium creative management platform, such as Bannerflow. For example, animated HTML5, static image, animated GIF or video.
It's possible to upload HTML5 ads and review your validation results directly online on this page.
There is usually a faster process to go live.
Cons exporting to GDN:
A lot of standard features (and benefits) found in a premium Creative Management Platform will not work.
No third party calls are allowed, meaning you cannot host files outside of your zipped file. While, some HTML5 widgets cannot be used in ads.
Extremely low load requirements! The total weight of the zip file or image can be no more than 150 KB.
You cannot use in-banner video within creatives.
You must do a brand new export/upload if something needs to be updated.
Changes in the Display Network can take 12-24 hours to apply and may not show instantly.
Note on publishing HTML5 ads: If HTML5 ads are unavailable in your Google Ads account, you can apply for access via this form. Submit your application and make sure that your account meets the eligibility criteria listed on that page. You will receive an email notification with a status update within 7 business days of your application submission.
5. Introducing Display & Video 360 (DV360)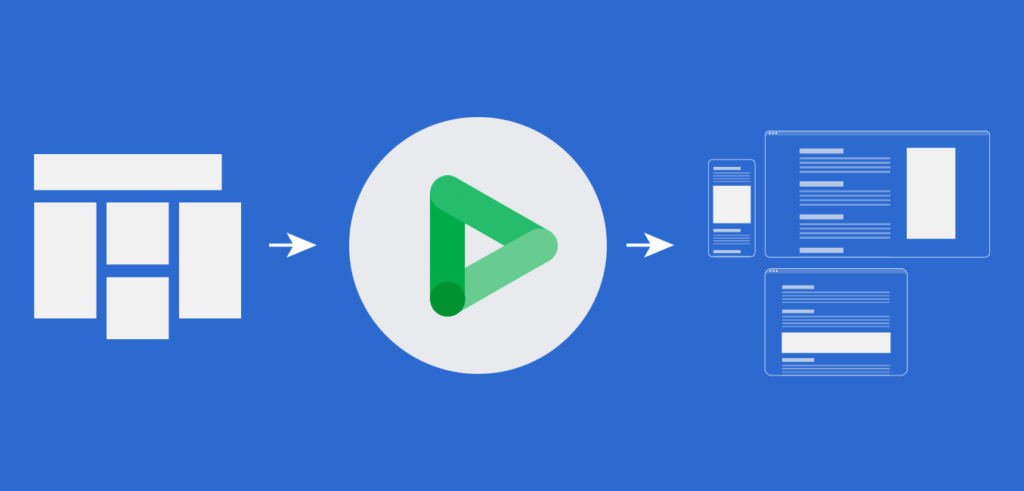 Another different option to GDN is DV360. DV360 is a DSP used to buy and optimise media across ad exchanges and is available via Google Marketing Platform.
DV360 also taps into Google ad inventory but also accesses non-operated Google ad inventory through 50+ supply sources. By using it you are able to cover nearly 90% of the display ad inventory available online.
Here are some of the benefits of DV360:
Premium Reach
Using DV360 you can access premium ad inventory on the largest ad networks on the web.
Personalised and impactful ads
DV360 enables you to utilise a wide range of high-quality display advertising formats, including dynamic creative.
Adtech and martech integrations
DV360 works well with many third party technologies, such as DMPs and CMPs, through native integrations.
Attribution
Through DV360 you measure who saw your ads too – not just those that clicked – enabling you to calculate value at the impression level.
6. Comparing the pros and cons of Google Ads to DV360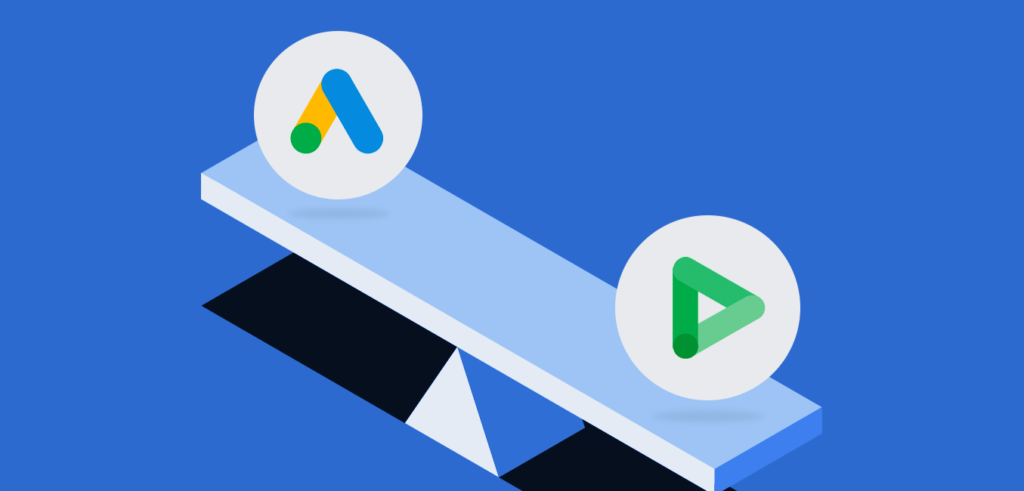 Advertising using Google Ads via GDN and DV360 differs significantly, and for many marketing teams this must be a key consideration. Reach, ad volume, transparency, targeting, performance, and cost, and flexibility are all major considerations.
Here are our pros and cons of using Google's buying platforms:
Business goals
Google Ads
Good for short term performance due to the combination of outcome-based bidding (CPA/CPA) and strong algorithms fed by broad Google data sources.
DV360
Good for building a brand and brand awareness. It enables better control over audiences and placements. Plus, has strong brand safety settings and more advanced creative possibilities.
Usability and setup
Google Ads
Less flexible but easy to use and get up and running with straightaway.
DV360
Manual setup. Powerful, flexible but more complex.
Note: DV360 allows for dynamic remarketing and/or prospecting using either customisable XML or Google Doc feeds. This enables you to tailor your messaging and ad creative, ensuring you are showing the most up-to-date product information from your website.
If you use Google Ads when publishing display advertising, don't despair! You are still able to integrate your Google Merchant Center shopping feed into your dynamic creatives, although unfortunately you can't make use of everything that dynamic creatives have to offer.
Ad creatives
Google Ads
Text, image, video, and (in some cases) HTML5.
DV360
Fewer manual publishing and approval processes making it faster to go live, and fewer load restrictions for high-quality creatives. Plus, you can use dynamic content inside ad creatives.
Attribution
Google Ads
Only last click attribution.
DV360
Many click and impression based attribution models are available, such as view-through (VT) conversion.
Third party integration
Google Ads
Not really (however, some third party tags work in some cases).
DV360
Yes, DV360 allows native integrations to most adtech and martech platforms, such as CMPs.
Costs
Google Ads
Non-transparent. While many believe it is free, it is in fact not – the tech fees are implicitly included in the CPM and according to Google it is 14% of ad spend.
DV360
Transparent: Tech fees are shown explicitly, but budgets and CPMs are managed on a gross basis. According to Google (see above link) it is 13% of ad spend.
Audiences
Google Ads
GDN offers Google's own targeting data.
DV360
First party data through Floodlight pixel or DMP integration, plus a wide range of third party data providers, as well as Google's own audience segments.
7. When should you use GDN or DV360?
Use DV360 if you want to:
Connect to a DMP, CMP, or other platforms such as a CRM.
Work properly with audiences, customer journeys, storytelling and personalisation.
Use high-quality and impactful advertising creatives.
Use everything that dynamic creative has to offer.
Calculate attribution modelling also on view contacts.
Work in the upper funnel with awareness, reach, and engagement .
Use premium inventory via deals and private marketplaces (PMPs).
Consolidate classic media booking and use it programmatically.
Use GDN if you want to:
Take the first steps yourself.
Work with smaller budgets.
Want less complexity in your display advertising.
Only want to use the standard functionalities.
Mostly use text and static images.
Are (still) in the lower funnel, or think only about short term transactions.
8. Finding the best option for your marketing team
Hopefully, you now know the pros and cons, publishing display advertising using Google. Plus the value either, GDN or DV360, can bring to your display campaigns. However, when selecting which Google tool your marketing is to use it is worth considering these final three questions:
What are your campaign goals?
What does your tech stack look like?
Who owns your data?
Answer these questions honestly and you will have your answer! Or if you still cannot decide then get in touch with us at Bannerflow and we can assist you in finding the best solution for your display advertising.
And if you can't decide – then why not do both?!
Or to be more specific, why pick one tool when together they can give you the best of two worlds. Thus, enabling you to adopt a dual-platform approach and use a "best of both worlds" display strategy. Which, combined with recruiting the right internal skills, means you can ensure a clean sync of audiences between stacks and maintain a consistent recording of the customer journey.
Note: You will need to have the right people, processes and technologies to enable this strategy!
Share this article