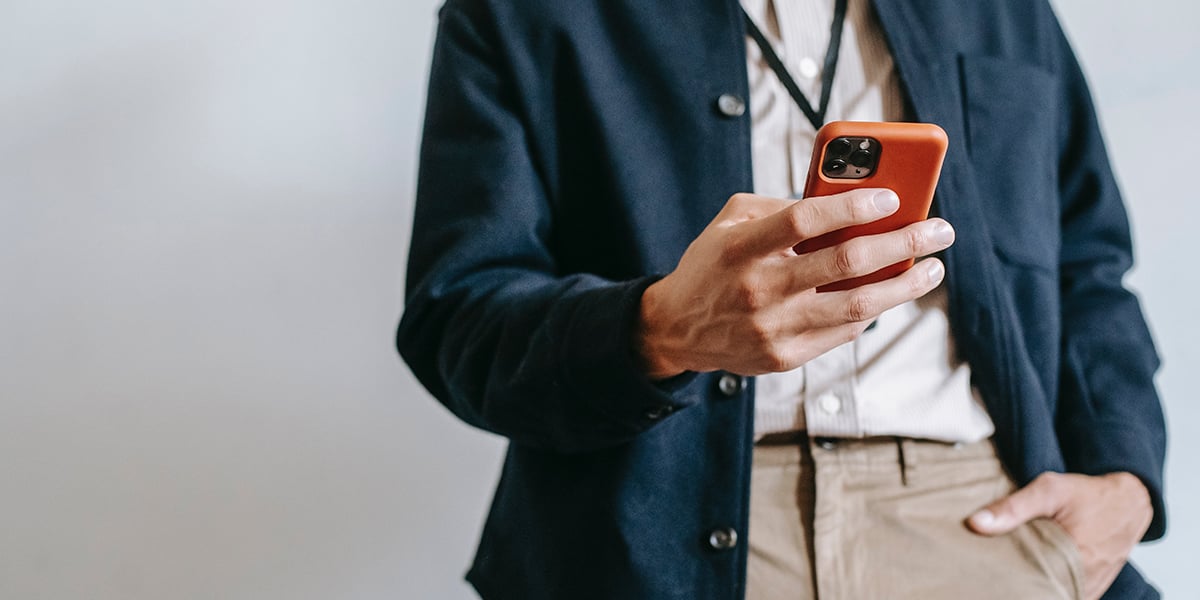 7 Great Social Media Advertising Campaigns
The best social media campaigns are those that stay with you long after you've scrolled beyond the advert. A strong campaign leaps off the screen and supercharges your social channel performance by connecting with an audience at exactly the right moment.
Delivering on your performance goals may sound like luck. However, the best social media examples consist of several elements easily transferred to your own creative campaigns.
According to Animoto, an astonishing 73% of consumers claim to have been influenced by a brand's social media campaigns when making purchases. Success lies in knowing your audience inside and out. Unpack the most effective social media campaigns and you'll find targeted, engaging content tailored to a particular audience persona.
The best campaigns aren't always the biggest either – sometimes those that resonate the most don't have the deepest pockets.
When crafting your own social media campaign, it's good practice to check out the competition and identify what does and doesn't work in your corner of the market. Combined with the latest trends, your learnings can kickstart your strategy.
What is a social media campaign?
Social media campaigns are a form of advertising that takes place across a brand's social channels. These campaigns often involve several uploads or posts and deliver targeted advertorial content to your audience. They aim to increase brand awareness, drive sales or achieve other business goals.
Let's look at seven of the best social media advertising examples out there.
What social media campaigns are featured?
Aldi UK "FreeCuthbert"

Greggs "Vegan Sausage Roll"

Buzzfeed "Tasty"

Nextory "Romance Books"

Netflix "Behind the Scenes"

Pantone "User Generated Color"

Calm "Meditation Ads"
1. Aldi UK "FreeCuthbert"
Aldi's cheeky campaign is proof that being unafraid to poke fun at your own brand can reap the rewards for your business. Social media is a more personable form of marketing than traditional collateral and Aldi UK are the masters of capturing personality with their brand voice.
When the German-founded supermarket faced legal issues related to their Cuthbert the Caterpillar cake – dubbed a copy of Marks & Spencer's "original" Colin – Aldi turned the situation to their advantage.
They made light of the situation, launching the "FreeCuthbert" campaign. The social media blitz included light jibes at rival businesses and images of Cuthbert the Caterpillar behind bars.
Aldi UK's established brand voice was integral to campaign success. Known for their light sense of humour, the supermarket's jibes at opponents came across as funny, rather than petty.
2. Greggs "Vegan Sausage Roll"
This is another fantastic example of curating and sticking to a personable brand voice. Greggs' "Vegan Sausage Roll" campaign generated over 516 million impressions. The company weren't afraid to engage with followers, including their now famous riposte of criticism of their new sausage roll from TV host Piers Morgan.
The proof is in the proverbial pudding (or, should we say sausage roll). Brand personality reigns supreme on social media across many of the best social media campaigns.
3. Buzzfeed "Tasty"
Social media is all about short-form content. According to HubSpot, short-form video has the highest ROI of any social marketing strategy.
Buzzfeed's "Tasty" recipe videos are a great example of this. The video series delivers valuable content in two minutes or less. Many of the quick recipe videos clock in under a minute. The series has amassed hundreds of millions of views and been shared widely across the internet.
4. Nextory "Romance Books"
Whether Instagram or TikTok, each social media channel has its own audience. You can still deliver cross-channel campaigns, however, by tailoring your media to the respective platform. One of the best social media examples for this is Nextory's "Romance Books" campaign.
The short-form videos feature an on-screen showcase of the brand's romance book library. Aimed at recommending a new read to the viewer, the content was easily transferred across platforms – proving that, sometimes, thinking cross-channel is best.
5. Netflix "Behind the Scenes"
Netflix are masters of making the most of their unique content. The video-streaming giant regularly uploads exclusive content from their own on-location shoots. This gives excited audiences access to behind-the-scenes footage from their favourite shows.
Even if your brand doesn't have the draw of Hollywood stars, the takeaway is that using your own assets can resonate with your most valued customers.
6. Pantone "User Generated Color"
UGC, or User Generated Content, can provide you with heaps of content to promote across your social channels. Pantone, the graphic and textile colour company, leverages their creative followers to produce eye-catching and engaging posts that highlight their distinctive colour palettes.
Having followers produce images featuring the Pantone palette, the brand supports its audience, while also co-developing a constant supply of good-quality content to upload.
7. Calm "Meditation Ads"
Social media advertising offers plenty of benefits for your brand, from product promotion to driving web traffic. However, some of the best social media campaigns give back to their audience and provide their followers with valuable content.
Encouraging audience members to take a moment to meditate highlights the brand's main product and also delivers content focused on tackling a user's pain points.
The Worst Social Media Advertising Examples
Sometimes, things don't go to plan. Even with the best intentions, some campaigns can land flat on their face, outrage their audience or cause offence to the wider community. Poor timing, tone deaf marketing and not understanding your audience can all create a social media stinker.
Check out a few social media advertising examples of campaigns that failed and learn from their mistakes:
McDStories
Even the largest companies can, on occasion, get things wrong. In 2012, fast-food giant McDonalds launched their #McDStories campaign on Twitter. The aim – to generate nostalgic stories for Twitter users recounting happy McDonalds experiences.
What they got were tales of poor customer service, disgruntled former employees' stories of mistreatment and comments regarding alleged animal abuse in the company's supply chain. Within two days of launching the hashtag, McDonalds pulled the campaign altogether.
Understanding how your audience perceives your brand is essential to minimise the chance of a campaign faux pas like #McDStories.
Burger King: International Women's Day
Keeping with the fast-food theme, in 2021 Burger King UK delivered a lesson in the importance of considering how your social media campaign will be taken.
For International Women's Day, the American chain wanted to draw attention to the fact that only 20% of the UK's professional chefs are women. In an effort to raise awareness and encourage change in the industry, Burger King UK launched a Twitter series with the phrase "Women belong in the kitchen".
Of course, many Twitter users read the statement without any context and understood it as a misogynistic slur based on an offensive stereotype. The chain soon removed the tweets and issued an apology.
BooTea Shakes
Influencers can be a valuable asset for a social media marketer when used correctly. But for protein-powder company BooTea Shakes their usage of Instagram personality Scott Disick proved problematic.
Disick posted a photograph of himself with the brand, along with the marketing instructions sent to him by BooTea Shakes staff. It read: "Here you go, at 4PM EST, write: Keeping up with the summer workout routine with my morning @booteauk protein shake".
Perhaps an honest mistake, but one that highlights the importance of quality checks before pressing 'submit' on any of your social media campaigns.
Start with the essentials
Producing campaigns at scale successfully is as much down to the platform and processes you use as it is the talents of your creative team. A dedicated Creative Management Platform (CMP) can be an essential tool in the production of cross-channel campaigns.
Want our latest articles in your inbox? Subscribe today!
Want to try our platform for yourself? Book a demo with us today and a specialist will reach out to help you experience Bannerflow in action. See what our technology can do for your ROI.
Share this article