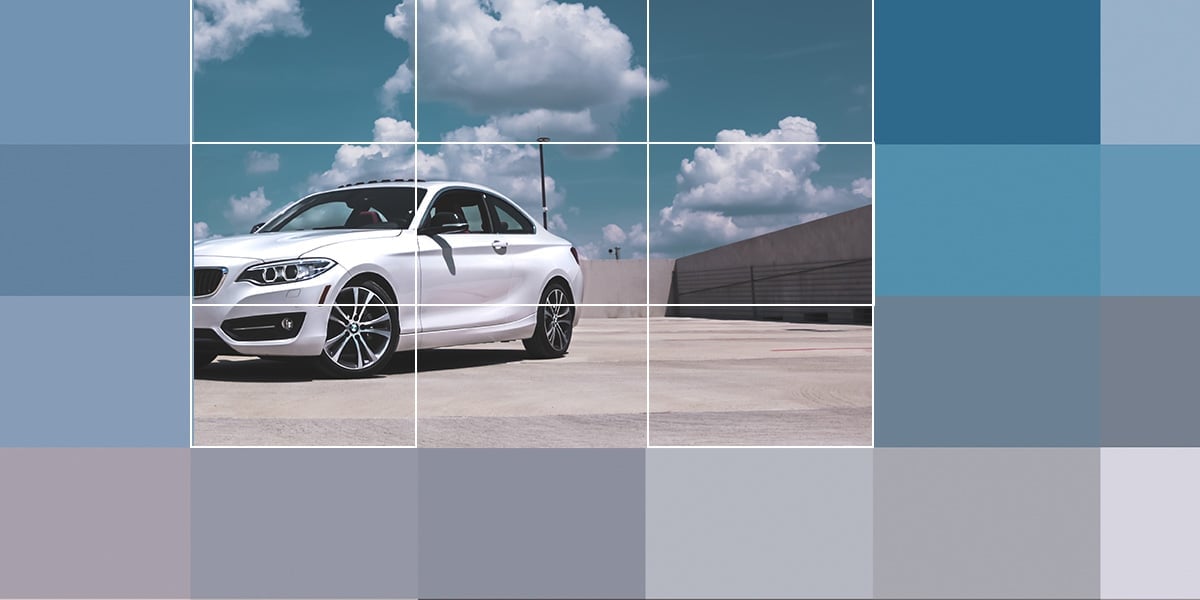 Car Advertising Campaigns: The 7 Most Effective of All Time
Car advertising campaigns are some of the most inventive around. Yet, in 2020, like swathes of other industries, the automotive industry slammed on the brakes as engines stuttered, sales fell and production ground to a halt.
Across the globe, people were confined to their homes and the demand for new and used cars, car rentals, and ride sharing plummeted. By April 2020, car sales had dropped by 47% in the US and by 80% in Europe.
So what did the dramatic fall in demand and production mean for car advertising campaigns? Has it all been doom and gloom? Or have we got back to some va va voom?
The good news is, by the year's end, the industry began to roar back to life. And with it came the latest complete with smart, engaging, multi-channel car advertising campaigns.
In this article we'll look at:
The current state of car advertising campaigns
The car advertising campaigns:
Volvo Trucks
The Power of Dreams
Big hitting Minis
The Ford Mustang Mach-E
#BestDayEver
Virtually Porsche
The Rise of Uber
The worst car advertising campaigns ever made
Essential strategies
Conclusion
The current state of car advertising campaigns
Car ad campaigns have always been some of the best examples of advertising and marketing. David Ogilvy's Rolls Royce campaign from the late '50s and early '60s set the benchmark by blending a powerful storytelling narrative with iconic visuals.
Ever since, the automotive industry has been blessed with some of the best campaigns ever created. Tending to mix innovation, inspiration and emotion in an incredibly compelling way, the best car marketing campaigns have always captured the imagination, delighted viewers, and delivered results.
Yet, the industry is changing and just because something has worked in the past, there's no guarantee it will work in the future.
According to McKinsey, the pandemic has accelerated trends that were already starting to appear before 2020. Electrification, shared-mobility, smart vehicles and connectivity are all on the rise. And while investments in e-hailing, car sharing and autonomous vehicles fell in Q2 and Q3 of 2020 they are back on the rise. Investment in connectivity and electrification stayed the same and rose dramatically in Q4.
This means car advertising campaigns – whether they are automotive banners, car activation campaigns, car influencer campaigns or anything else in between – have to evolve to keep pace with these trends.
Not only do they have to keep pace with emerging trends, they have to keep pace with an emerging audience.
Gen Z are the car drivers and buyers of the future. The way they consume and interact with media is radically different to that of Boomers and even older Millennials. To stay relevant, advertisers are going to have to adjust their strategies accordingly to be where their audience is.
Let's take a look at some of the best and most effective car advertising campaigns of all time to see what we can learn from them:
1. Volvo Trucks
You can picture the scene now when this ad was first pitched…
"Here's an idea," says the ad exec. "Let's get Jean Claude van Damme to star in our ad. Then let's get him to do his famous splits."
"Yes," comes the reply. "And let's get him to do the splits between two trucks. While they are reversing."
It's an ad as completely bonkers as it sounds and a stunt that really happened. But it worked. Not only did the ad itself win multiple awards but it was viewed by 40 million people in just 9 days after it launched and generated $170 million in revenue globally for Volvo. With the cost estimated at $4 million to produce, the ROI from this was huge.
While not everyone can roll out JCVD, it's a perfect demonstration of what can be achieved through creativity and thinking outside of the box.
In 2021, Volvo still has its fingers on the pulse. Volvo knows its customers have grown accustomed to doing much more through their smartphones since the pandemic hit and their latest banner ads – encouraging people to book a service directly through their phone – is perfectly in tune with this.
2. The Power of Dreams
Honda's ads are exceptional. Based around the slogan 'The Power of Dreams' these ads champion innovation and imagination – in exactly the same way as Honda's cars do.
Some of the highlights include 'The Cog', 'Let it Shine' and 'The Impossible Dream.'
What Honda does in its ads, probably better than anyone else out there, is double-down on storytelling. Every ad has a powerful narrative arc. They play on intrigue and emotion. They make the viewer curious and they encourage the audience to step into Honda's world.
Honda connects with people and, through this connection, the audience becomes emotionally invested in the product. This is what the best ads do – whether they are part of display advertising campaigns or a mega budget commercial.
3. Big Hitting Minis
From its tongue-in-cheek 'You Don't Need A Big One To Be Happy' print ad from the '70s through to the series of 'It's a Mini Adventure' ads (the nudist fish slapping is a particular favourite with fans), Mini are another brand that create ads in the image of their product.
They are quirky, off beat, fun and don't ever take themselves too seriously. These are all the attributes Mini puts on its cars.
The design of their banner ads continues the theme. The copy is fun ("Open. Refresh. Repeat." for the Mini Convertible) and the designs themselves are fresh and bold – again mimicking Mini's approach to car design.
When ad campaigns are as in harmony with the end product as Mini's are, the results will speak for themselves.
4. The Ford Mustang Mach-E
Norwegian publisher, Amedia Kreativ, took interactive car display advertising to the next level with its inventive and localised campaign for its customer Solberg Bil. Promoting the Ford Mustang Mach-E, Ford's flagship electric vehicle, the ads allow the viewer to personalise their new car for themselves.
As Technical Manager at Amedia Kreativ, Hanne-Mari Rustad Odden, says: "It's fun to daydream and personalise a new car for yourself. That was the idea with the campaign. For Solberg Bil, it was important to be visible, to be local and to display its local identity, that's why I made different versions – each with a local dealership featured in the background of the ad.
"What's more because you don't buy a car every day, and it's a long buying process; you have to work harder in the long-run, meaning the attention part of the campaign is very important. You need to make sure people remember both the car and the car dealer."
5. #BestDayEver
In a bid to shake up their image and appeal to a younger demographic, Chevrolet launched their #BestDayEver campaign in 2015. Not only did they engage a host of celebrities and influencers to promote the campaign, they hosted an 8 hour live stream of the day on YouTube where they gave out surprises to more than 12,000 random people across the US.
The campaign saw more than 3 million people tune into the live stream and the hashtag got more than 1.5 billion impressions on social media with 75% of the engagement coming from under 35s.
This multi-channel campaign had a very specific purpose of doing something different to the status quo – the exact opposite of a campaign like the ones from Mini. By delivering the unexpected to the audience, Chevrolet made sure they had a lasting impact and stayed long in the memory.
6. Virtually Porsche
Never a brand to do things by halves, Porsche's purpose built Porsche Experience Centre in Atlanta is designed to give prospective buyers 'an immersive brand experience.' However, this experience was limited to buyers who could physically get to Atlanta.
Until, that is, Porsche launched the Porsche Virtual Reality App.
Alongside developing content with Conde Nast and working with Google to create 5000 limited edition Porsche-branded Google Cardboard viewers, Porsche targeted influencers and superfans to help spread awareness of the campaign.
In the Porsche VR App's first month alone, it facilitated 2.2x more virtual test drives than actual test drives from the United State's 188 dealerships combined.
Porsche has also been quick to capitalise as consumers shift to doing more with their smartphones with banner ads designed to push people to its online parts shop.
7. The Rise of Uber
In ten years, Uber went from the seed of an idea from two software developers to a company valued at $62.5 billion. Uber relied on a number of tactics to fuel its early growth. From early adopter advocacy through to a strong referral programme, they left no stone uncovered.
Naturally, marketing played a crucial role in this mix. Uber's ads across all channels quickly built a reputation for putting people first. Uber's marketing doesn't focus on tech, or the app, or even the act of getting from A to B; it focuses on people and their stories. Uber is (metaphorically and literally) the vehicle that brings people together.
The 'A Ride to Remember' ad and the #UBERSTORIES ad are exceptional examples of putting feelings first. Combined with other quirky, fun and off-beat ads like 'Boxes Let's Unlock Cities' and #UBERPUPPIES, it's a potent and powerful mix…and a marketing team working at the very top of their game.
The worst car advertising campaigns ever made
For every masterpiece that's been made there's been a slew of car advertising campaigns that have 'car crash' written all over them.
There's this classic howler from Volkswagen overtly implying that women can't drive. Carrying on the sexism theme VW-owned Skoda ran this ad in Ireland and then tried to claim it wasn't sexist.
Topping it off however is Ford India who came under fire for a series of ads that never ran but were leaked to the public which featured, among others, Silvio Berlesconi kidnapping three women.
And finally, there is this classic which features comic book heroes Batman and Robin rushing off to save the day in an Austin Metro:
…possibly one of the worst cars ever made!
Essential strategies for car advertising: production automation and campaign management
Right now, change feels like the only constant in the automotive industry. Changing consumer behaviour, advances in technology and the rise of electrification are combining to disrupt the industries.
Whether it's buying cars, car rentals and ride-sharing services, consumers are more discerning, knowledgeable and socially conscious than ever before. This means the best car marketing campaigns have to take this into account.
When it comes to display advertising, the use of data feeds and real-time publishing can ensure the right message is always seen by the right people. Personalised, dynamic ads lead to more engagement and a better experience for the viewer.
This can be done at speed and at scale with a Creative Management Platform where production automation and campaign management made easy and efficient.
Alongside this, it's vital the industry doesn't lose touch with its past. There's a rich tradition of creative, innovative and inspiring car marketing campaigns for the industry to draw on. As we've seen above, the best ads aren't afraid to take risks and they put people front and centre. What we see with the best ads is that they are never really about the car; it's about how driving the car will make someone feel.
Conclusion
Tapping into this emotion is the key ingredient to successful and effective car advertising campaigns.
Storytelling sits at the heart of the best marketing campaigns. When this is combined with data, striking visuals and a desire to push boundaries, it has the potential to create some of the best campaigns across any industry – not just the automotive one.
A digital advertising platform like Bannerflow can help you create marketing campaigns like this. It will help you get your message – at speed and at scale – in front of the people you want to see it.
If you want to find out more about how Bannerflow can help you create engaging, effective and successful digital advertising campaigns, then get in touch for a demo and let us show you how it works.
Share this article