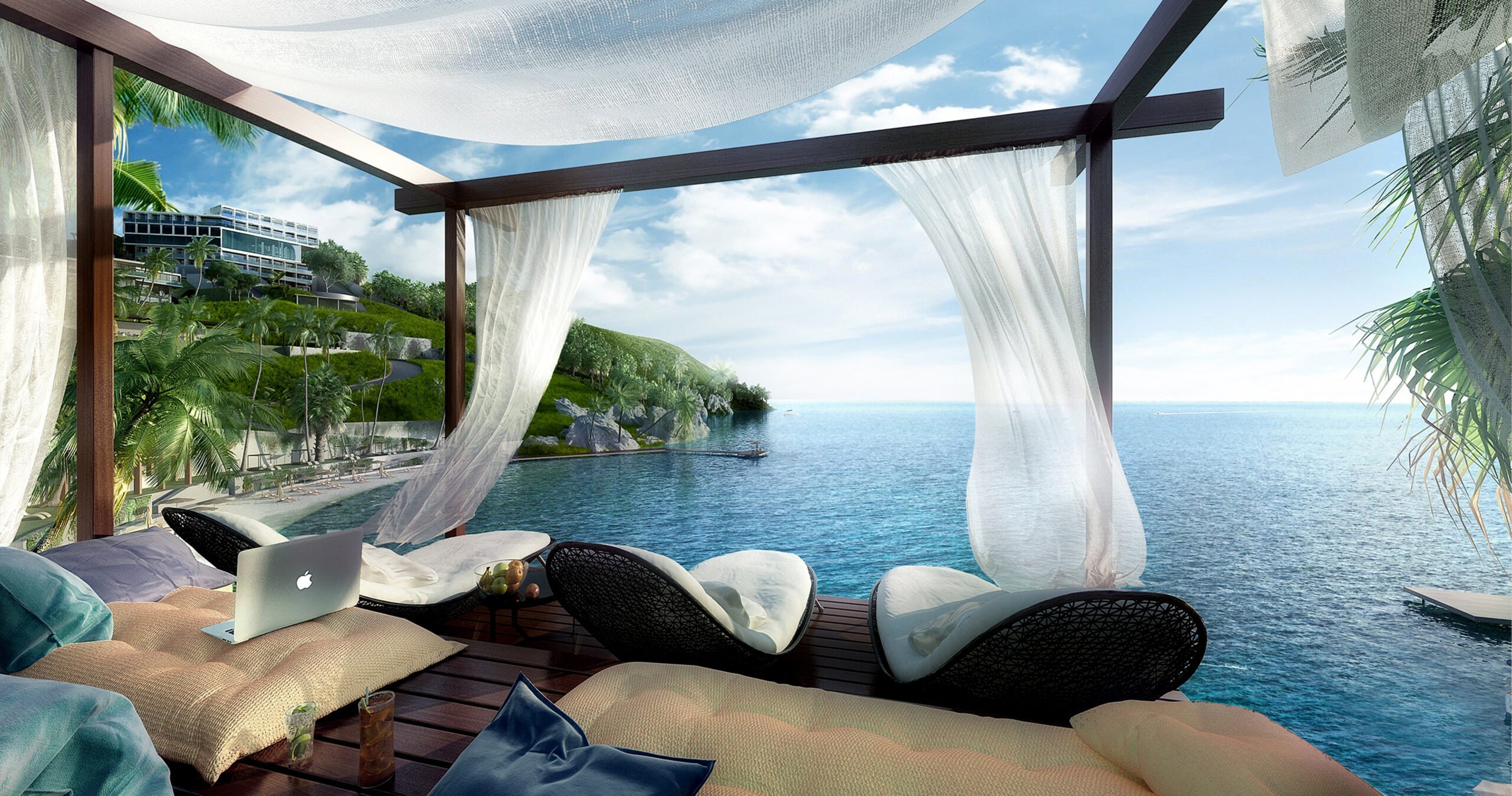 Travel Marketing Campaigns: The 7 Best of All Time
Travel marketing in 2021 and beyond is going to have to work harder and smarter than it ever has before.
The industry has been ravaged by the pandemic. Restrictions have prevented travel, holidaymakers have been confined to their homes and, even as society begins to unlock, consumers are wary of returning to post-pandemic travel behaviour.
That's why it's time for travel marketing and travel advertising to level-up.
The best travel marketing campaigns and travel ads delight, entertain and entice consumers to step out the door and have an experience like no other. Now these campaigns are going to have to do all this and more.
But what makes a great travel marketing campaign? What are the best examples out there? And what can we learn from them?
In this article we'll look at the best travel marketing campaigns of all time, including:
The current state of travel advertising

Inspired by Iceland – The Iceland Academy
Doors of Thrones
Fill Your Heart With Ireland
The Oregon Tourism Commission
Yodel Ay Hee Hoo
Meliá Hotels International
#LifeInHel

The worst travel marketing campaigns
Essential strategies
The current state of travel marketing campaigns
The stats paint a bleak picture for the travel and tourism industry. Airlines alone lost in excess of $250 billion last year, and experts predict it could take years for hotels to return to pre-COVID levels of business. While tourism spending is also set to take until 2024 to recover.
The good news is the green shoots of recovery are already appearing. After spending the best part of a year stuck in their homes, people want to travel again, even if it's only domestically to begin with.
There's no escaping the fact that travel in a post-pandemic world is now a harder sell. It's why the need for travel marketing campaigns with powerful, emotive storytelling that tugs on the heart strings, captures a sense of adventure and creates a compelling experience has never been greater.
Right now, travel marketing campaigns and ads need to go further than they have previously. Marketers need to get even more savvy in terms of delivering the right message to the right people at the right time – and they need to do it at speed and scale.
Let's take a look at what we think are some of the best travel marketing campaigns of all time and see what we can learn from them:
1. Inspired by Iceland
This won't be the first time the travel industry has had to bounce back from a disaster. In 2010, the eruption of the Icelandic volcano Eyjafjallajökul closed the skies across Europe and led to many misconceptions about travel to the awe-inspiring country.
In response, the Icelandic government joined forces with the City of Reykjavík, airlines Icelandair and Iceland Express, Promote Iceland and about 80 other tourism-related companies to create the campaign Inspired by Iceland.
The campaign, which is still running, takes on different themes each year and has won numerous awards such as the Cannes Lion and ICCA.
The campaign blends humour (see the series of Iceland Academy videos and The Hardest Karaoke Song In The World – which has been viewed nearly 14 million times on YouTube) with the best of what Iceland has to offer. It strikes a tone that's warm, engaging and often hilarious. It makes people smile and makes visiting Iceland seem like something everyone should do at least once in their life.
2. Doors of Thrones
Despite its stunning natural beauty and world-famous landmarks like the Giant's Causeway, Northern Ireland has never been the easiest destination to sell. Due to Northern Ireland's turbulent past, its travel marketing has had to work harder than most.
Thankfully, the end result is some spectacular campaigns. None more so than the stunning Doors of Thrones.
In 2016, Storm Gertrude destroyed some of the trees that make up the iconic Dark Hedges, where the scenes on the Kingsroad were filmed for HBO's smash hit, Game of Thrones.
Quick to find hope in the midst of a disaster, the fallen trees were carved into ten doors, each one to represent an episode from Season 6 of the show. These doors were then shipped across the country to different locations. They now make up a new experience called The Journey of the Doors.
It's another example of turning a negative into a positive alongside combining real experiences with marketing mastery.
3. Fill Your Heart With Ireland
Sticking with the Emerald Isle, 2018 saw Tourism Ireland unveil an industry-first campaign. If great marketing and advertising centres around talking the hearts of the audience, then it doesn't come more literal than the Fill Your Heart With Ireland campaign.
A married couple from Sweden, who had never visited Ireland before, wore custom-made tech to track their physiological responses on their trip around the country. Heart monitors were linked to head cams and the data from the heart rate monitors was used to determine what footage would feature in the advertising.
Here's the result:

4. Travel Oregon
Travel Oregon has gained a reputation for creating some of the best campaigns going. From a tour guide in the shape of a robot fish through to satirical articles, Travel Oregon frequently combines print, sponsored post, social media, banner ads and video to profound effect.
Perhaps the icing on their incredibly impressive marketing cake is the Studio Ghibli-like video that re-imagines the US State as an 'adventure dreamland.'
Their marketing consistently pushes boundaries, is fun and performs to perfection.
5. Yodel Ay Hee Hoo
From #Lookup the billboard campaign from British Airways to the wonderful Europe, It's Just Next Door campaign from SNCF, interactivity is playing an increasingly important role in travel marketing.
Pick of the bunch, however, is the Yodel Ay Hee Hoo gem from Graubünden Tourism in Switzerland. The highlight of the campaign was a live video stream from a mountain village into a train station which encouraged passers-by to engage in conversation with a man from the village.
It's fun, quirky, and uses the best of modern technology to engage and surprise audiences.
6. Meliá Hotels International
Meliá Hotels International have pioneered the approach to digital display advertising, combining technical excellence with powerful messaging. Designed using Bannerflow Creative Studio, Meliá Hotels International display ad features a range of unique interactive elements. What's more each design element works together perfectly to drive the viewer to engage and drive a click to a specific landing page.
Asking audiences the question of 'Where do you want to go?'. The call to action button turns into a dropdown list when the user interacts with it – ensuring maximum engagement, and adding a personalised touch.
7. #LifeInHel
Yet another multi award-winner, this integrated social and digital campaign was billed as the 'world's longest layover.' The campaign, by Finnish airport operator Finavia, sought to demonstrate the best of Helsinki Airport – boosting its profile among travellers journeying between Europe and Asia.
Chinese influencer Ryan Zhu lived at Helsinki Airport for 30 days, uploading content to multiple channels on a daily basis. The total media coverage exceeded 2.2 billion in 2017, the year the campaign was run.
The worst travel marketing campaigns of all time
For every travel marketing 'win' there's been some spectacular losses too. Take a bow the tourism boards of Lithuania and Girona, both of whom fell foul of eagle eyed viewers when they used pictures from other places to promote their destination.
The Real is Beautiful campaign saw the country's tourism chief resign. Why you ask? Images from Slovakia and Finland were used to promote Lithuania across social channels. While, the Girona Tourism Board found themselves in hot water too. Get ready…for using a picture of a beach in the Bahamas to promote the Costa Brava. And their excuse?! They didn't have photos of sufficient quality for the local area! Seriously, it's lovely.
Top of the list of worst travel marketing campaigns of all time is the ill-fated collaboration between Hoover and JSI Travel in the early '90s. They ran a promotion where, if you bought a vacuum cleaner or washing machine worth at least £100, you'd get two free plane tickets to Europe or America (yes, you read that right).
Unsurprisingly, the campaign backfired spectacularly and nearly sent Hoover out of business. The campaign generated £30 million in additional sales but cost Hoover £50 million in flights.
Essential strategies: production automation and campaign management for travel marketing campaigns
When looking at the best travel marketing campaigns, there was one common factor that tied all of them together; storytelling. The best campaigns are have a strong story and powerful narrative.
In today's world, that story needs to be everywhere, all the time. This means control and consistency across all channels. Furthermore, display campaigns often need to change on-on-fly to remain customer centric. And travel businesses face the added challenge of reducing costs, using data effectively, and being agile to changing legislation.
Production automation and campaign management are critical products to achieving this. Thanks to the technology behind industry-leading Creative Management Platform platforms (CMPs), creative production can now easily be automated and scaled. It's now possible to go from a single creative to an entire campaign spanning all formats and channels in minutes.
How, you ask? A CMP enables you to optimise, test and tailor ads at high speed – without the need for coding. This gives you the power and control to replace generic ads with many more personalised variations. Or you can simply use the time to experiment more!
This is global advertising with a personal touch. Giving your brand power to always keep messaging relevant to your target audiences and thus boost both click-through rates and ROI.
Conclusion
These stand-out campaigns combine technical excellence and execution with creativity and outside-the-box thinking. They put stories, emotion and connection first. They speak to the heart and engage the mind.
A digital advertising platform like Bannerflow can help you do all of this at scale and at speed. With it, you'll be able to consistently create campaigns that wow your audience and get the wanderlust flowing.
If you want to find out more about how Bannerflow can help power your digital advertising in 2021 and beyond, then get in touch for a demo and let us open the door to a new world of possibilities.
Share this article