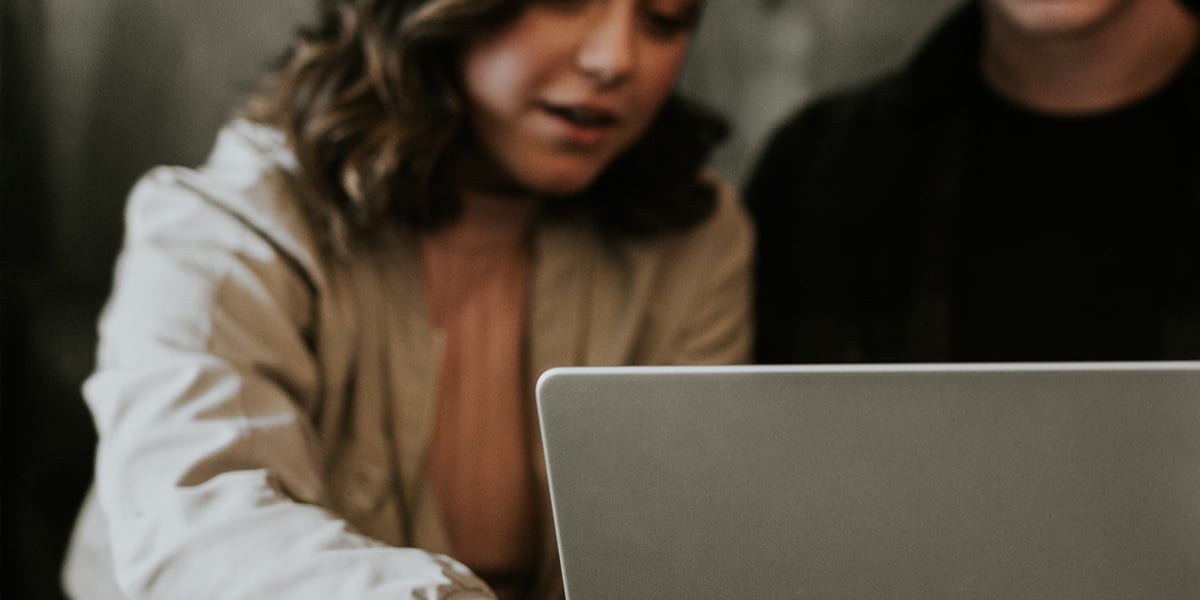 What is a Hybrid Marketing Model?
In-house marketing has become increasingly popular in recent years. In fact, the Bannerflow State of In-Housing report found that 32% of brands have increased their in-house teams by three to five people in the past year alone.
While this trend doesn't seem to be going away in a hurry, there's another system which is also rising in popularity – the hybrid marketing model. This way of working is being utilised by dynamic brands such as TikTok, Twitter and 4Studio.
In this article, we aim to explain what hybrid marketing is. Plus, how it differs to other models and how a hybrid system could benefit your brand. Here's what will we cover in this guide to a hybrid marketing model:
Why the need for a hybrid marketing model?
The new agency model: What is hybrid marketing?
How a hybrid marketing system differs to other models
The benefits of hybrid marketing
1. Why the need for a hybrid marketing model?
The global pandemic has impacted marketing teams in ways never before experienced. One result being that the requirement to be agile is now essential. It's therefore no surprise that 73 percent of the brands we spoke to as part of our in-housing report have moved at least part of their digital marketing in-house.
However, Many businesses have encountered difficulty when trying to bring the entirety of their marketing, advertising and media efforts in-house. This challenge has influenced the emergence of the hybrid system as a 'third way' that can fit around the demands and circumstances of businesses.
The need for more control, giving your brand the ability to be creative and agile, are all components when considering the marketing model you use for your business. However, brands have found multiple barriers on the quest to build a show-stopping in-house model. These include slim resources and a lack of expertise, talent, and skill within existing teams.
The hybrid model offers a a fresh and exciting evolution to the in-house marketing system. It is a solution which can potentially provide businesses with enhanced possibilities based on their individual needs and structure.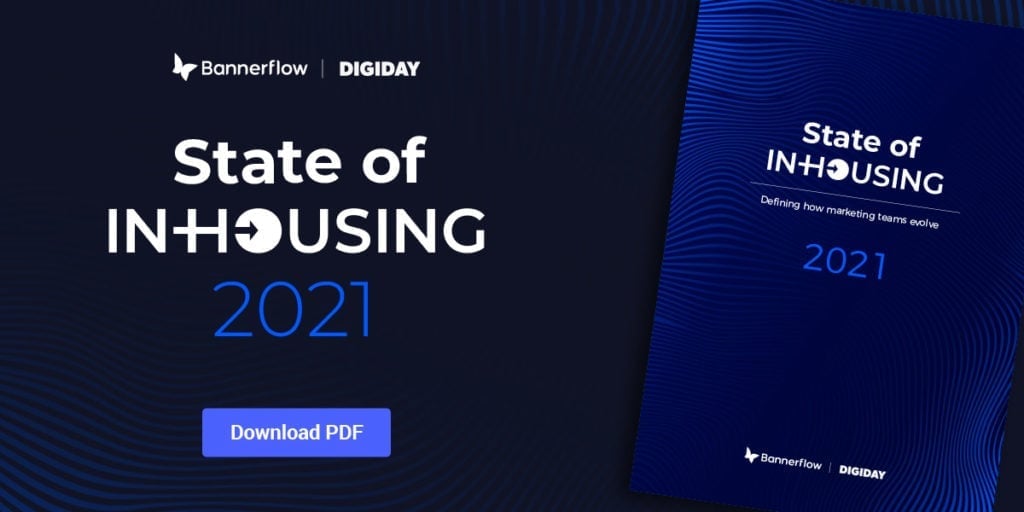 2. The new agency model: What is hybrid marketing?
Essentially a hybrid marketing model is an in-house agency that's separate from a brand's marketing team. Additionally, it may occasionally work with other agencies on a contract basis.
The first step towards realising and deciding that a business needs to implement a hybrid marketing system can be tricky. This is because it usually means the team you currently have in place may lack the talent or resources to operate an in-house model. Alternatively, it could mean a business has experienced stumbling blocks when operating via a traditional agency model. If you've identified the problem, this model can provide the solution.
Taking this approach to your marketing model means you can build an exciting, creative in-house agency with the skills for success. Looking honestly at the resources means you can also easily identify gaps when it comes to tech, tools, and skills. Brands can then efficiently outsource to agencies that can offer a dynamic partnership.
If you're thinking about creating the perfect in-house team and need a helping hand, read our guide to go over everything you need.
Hybrid marketing in general combines both traditional and digital methods for a holistic, integrated approach. In order to be an effective hybrid marketer, individuals must have a combination of essential marketing skills.
3. How a hybrid marketing system differs to other models
Hybrid marketing is considered the new agency model, but there are two other systems businesses can opt for, too:
Full digital competency
A business operating with a system of full digital competency will have a marketing team with complete digital abilities. This model will also not require any regular external support.
Traditional
If a business uses a traditional agency system, this will usually present as an internal marketing team that's regularly assisted by external agencies with certain specialisms.
The hybrid model sits between the traditional and in-house models, amalgamating the desirable aspects from each system.
4. The benefits of hybrid marketing
Our 2021 in-housing report demonstrates how this hybrid marketing model is proving beneficial for a number of businesses.
The data gathered within the report shows that 30 percent of brands are now using a hybrid system for their marketing efforts. Traditional methods are only adopted by 3 percent more. While full digital competency is the model 36 percent of brands choose.
According to the brands we spoke to, they use specialist partners in this new agency model for three main reasons:
Extra capacity – 22%
Execution – 22%
Strategy – 20%
Brands found they also benefit from a hybrid marketing model by harnessing niche expertise (19 percent) and new ideas (17 percent).
As part of the report, we also spoke to Matt Risely, – head of Channel 4's in-house creative agency, 4Studio. This in-house agency has been in operation since January 2020 with an in-house team of 25 creatives and a wider team as part of a hybrid system.
When it comes to the benefits of a hybrid marketing model, Risely says it helps 4Studio to be able to flex at moments they might not be expecting additional demand.
He also added: "If you have those companies on hand that you have a close relationship with, and you understand the brand, you can turn to them when things are crazy to help you out. Also getting a separate pair of eyes can help refresh things creatively when maybe you're least expecting it."
Conclusion
The hybrid marketing model is an exciting evolution of in-housing and can help brands to create robust creative strategies.
By bringing the core of your marketing structure and then creating positive relationships with agencies, forward-thinking brands can experience a plethora of benefits. It might be allowing your in-house agency to have more capacity, or welcoming niche expertise.
Plus, by cherry picking the favourable parts of traditional and in-house marketing, a hybrid system can be key to creating a dynamic marketing arm to your business.
At Bannerflow, we partner with many brands that take a hybrid approach to their advertising. Indeed, our Creative Management Platform (CMP) is the perfect solution to accompany any marketing model. A CMP allows your creatives to streamline the entire production of your ad campaigns in one cloud-based platform. From designing, scheduling and publishing to optimising your digital ads, a Bannerflow CMP can help – and at volume.
So, if you're thinking of investing in powerful technology for your brand's advertising campaign efforts, get in touch and book a demo to discover how it could work for you.
Share this article