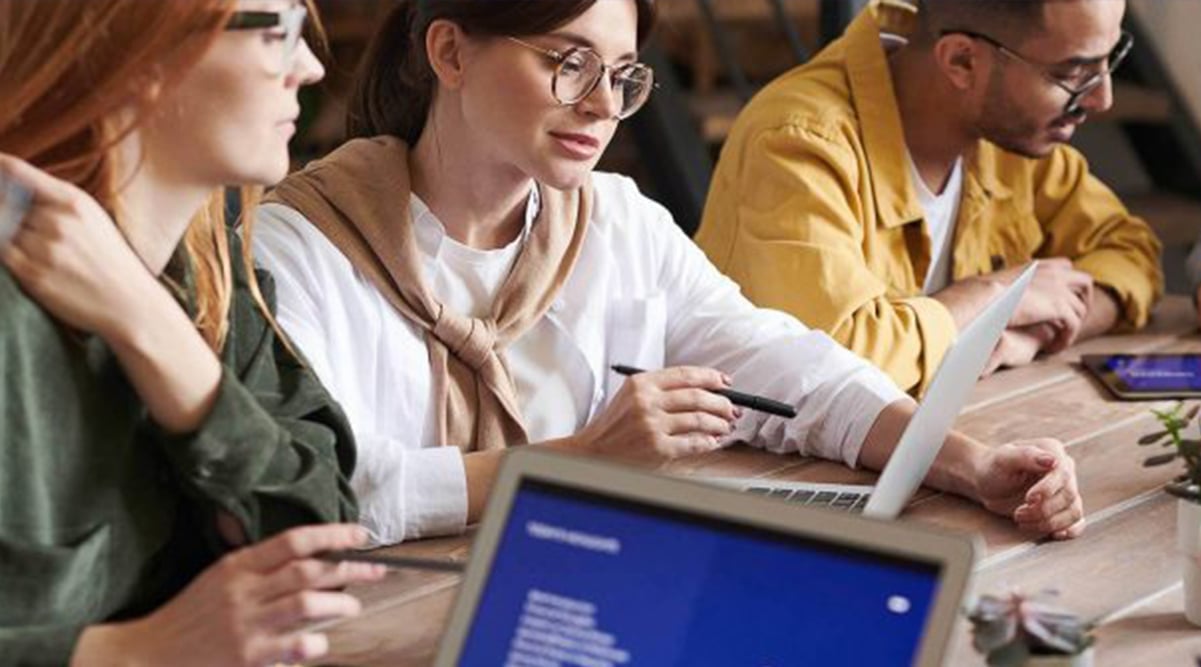 7 facts why in-house is the future of digital marketing
In-house is the direction where digital marketing is travelling – and it has been for some time now. You need only take a look at the latest Bannerflow report on in-housing in Europe to see that over 73% of brands have an in-house team and 78% of ANA US members report some degree of in-house capabilities. Indeed, the shift from agency to in-house has far surpassed the trend phase and moved well into becoming the new normal for digital marketing.
For those who are still on the fence (a number that is steadily decreasing) this article lays out the seven key reasons why in-house marketing is future:
Increased transparency
First party data
Brand ownership
Agility
In-house technology
Improved agency relationships
Reduced costs
Where it all began…
For some leading the charge, this movement began with the ultimate moment of truth. The moment when brands finally had enough of a broken – and less than transparent – agency model. For others, it was the result of issues arising from the brand safety crisis. For most, it was simply the horrible feeling of not getting value for money, or a decent return on investment (ROI).
Why in-house is the future and the new status quo
We're well beyond a handful of pioneering brands testing the waters with an in-house marketing model. With the early-adopters proving that in-housing is beneficial to both ROI and creativity, the majority of brands have made the decision to follow suit.
So, what's the fuss all about?

1. Increased transparency
Transparency was one of the key buzzwords at the advent of the in-house marketing movement. No longer satisfied with the murky client-agency relationships where ad spend was questionable and targeting even more so… this new age of in-house marketing puts the ownership of exactly who and how your money is being spent firmly in the hands of the brand.
The proof is in the pudding as they say, because according to the latest Bannerflow in-housing report ,59% of in-house marketers say in-housing improves agency transparency.
Brands are making it their business to see the data for themselves. Particularly, those companies frustrated at a lack of transparency from agencies. For Lidl's Head of Media, Sam Gaunt, media spend has been key to their in-house strategy, 'We got transparency on the decisions being made around programmatic and that often they're being made for the right reasons…'
What's more, by bringing media buying in-house it's possible to make significant savings, and safeguard against rogue players. Plus, by using newly available ad-tech, managing, planning, and buying programmatically can become an internal competency.
Take-away: 59% of in-house marketers say in-housing improves agency transparency.
2. Effective marketing funnels with first party data
Controlling first party data is one of the main benefits of in-house marketing. For a start, it means your customer data is secure, which in a post-GDPR world is essential.
But in an age where third-party data is hard to come by and ad-blockers are on the rise, what does that mean for modern marketing teams? Having ownership and understanding of your first party data is essential. Although often experts in a broader sense, media agencies lack the lasting knowledge of your brand and typically have a far higher staff turnover rate – leading to more surface skimming and shallower insights into your customer behaviour.
It's for precisely this reason that PropertyGuru decided to in-house their media spend. For their CMO, Bjorn Sprengers, 'The insights gained in the process give us a tremendous advantage in selecting and optimising the right content and media. An external agency is less well positioned to leverage that asset than a well-organised internal team is.'
In keeping control of your first party data opportunities arise. It means your in-house teams can optimise and deliver personalised messages to the right people, in the most appropriate manner. They can accurately determine on-site behaviours, refine segmentation and optimise paid marketing as well as unify the data that media and analytics teams use.
A clear and transparent understanding of advertising performance can be achieved thanks to in-house control – few brands would disagree with you there.
Take-away: 50% of marketers say they use data in a better way since in-housing.
3. Centralised branding and messaging
In-house staff are immersed in your brand. They know your products, understand your markets, and are driven to perform for your brand, and only your brand. There is a shared vision from Intern to Chief Marketing Officer. They also provide your company with expertise that in the long-term will improve ad performance and save you budget.
With this shared vision, and shared understanding, your in-house marketing team can well and truly act upon your key messaging. Whether that's from the smallest social ad campaign to the largest super bowl half-time ads, you can be secure in the knowledge that your team intuitively understands your product and your customers.
Take Klarna as an example, they're renowned for their creativity and branding throughout marketers worldwide – the likes of Snoop Dog and Dancing Man have helped turn Klarna into one of Europe's largest banks, offering payment solutions to 60 million consumers and 130,000 stores in 14 countries. Creativity and branding are some of their key pillars, with branding having its own sector within their in-house team – and an army of marketers and designers dedicated to go with it.
In-house marketing goes beyond one project with a large agency for your next Christmas ad. Done correctly, it allows you to develop a story and a brand people can connect with, and that holds a convincing narrative over time – across all your digital channels.
Take-away: 35% of marketers cite greater control over branding and creativity as a key consideration to in-housing.
4. Become agile and of the moment
The biggest bonus of having a well-rounded in-house team is agility. Rather than wait for an agency to respond to changes in market conditions; decisions are made and rapidly put into action by marketing teams. In a sense, internal marketing teams are now moment marketers too, embracing more efficient agile ways of working. All thanks to in-house.
Improved workflows are key for agility. Something every marketer is aware, but is especially true after the global shock that COVID-19 caused to both societies and economies. It was the true 'stress test' for the agile in-house marketing team. In an era where marketers budgets are tight but messaging needs to be constantly updated – the in-house marketing team is perfectly poised to take on the essential activity that keeps costs down but sales up. For 55% of ANA respondents, their in-house agency has been the most important partner in these difficult times.
Indeed, for Interim Head of Marketing for CMC Markets, Hannah Taylor, advertising is all about… 'being relevant and quick and is not really linked to Corona at all, it's something that is seen all the time for our industry.'
Whether that is through social channels, or display advertising campaigns. Embracing agile, improving workflows, and being able to update your advertising in real-time is now essential. And your in-house marketing agency is perfectly poised to do just that!
Take-away: 45% of marketers state increased agility has enabled them to stay creative during the Covid-19 pandemic.
5. Embrace in-house technology
Creative management platforms (CMPs) are ad-tech that make in-house a reality. They're an example of how digital marketing is finding solutions to perform complex tasks – without relying on an external ad agency or manual processes. A CMP is essentially a range of digital advertising technologies all rolled into one cloud-based platform. From online display, to DOOH, it's now possible for a single team to produce all the digital formats they need.
In some ways, they act as an in-house facilitator for brands, reducing time, maximising production efficiency, and enabling better creativity – all with full brand control. In hours it is possible to go from idea to design, from design to banner set, to live published campaign.
However, more premium CMPs are even more honed for in-house work. With in-platform features for translation management, external collaboration, ad optimisation and even dynamic creative optimisation within some platforms.
CMPs offer the transparency marketers are desperately craving.
Take-away: 47% of marketers believe technology has enabled their in-house marketing team to be more efficient.
6. Client-agency relationships are evolving
Moving in-house will change the way you work with agencies too. It will not fix it, nor destroy it, instead, it will make agencies better. With ownership of your data and branding in-house, agencies can complement your team with specialist knowledge and skills. Agencies will once again seek to benefit the client, rather than obscure production processes for kickbacks and rebates.
There is a belief among some marketers that smaller specialised agencies have the most to benefit from the in-house movement. Why? Because they thrive on individual assignments and work per project.
Indeed, many of these agencies will perform select tasks that even the most advanced in-house teams cannot do. Although Lidl has in-housed much of their in-house media buying, their Head of Media still relies on agencies for that specialised knowledge and expertise, 'Where that mistrust exists there's a problem in the relationship. But by taking this level of control, we've taken the responsibility, but we're still heavily dependent [on media agencies].'
This sort of hybrid model between brand and agency is becoming increasingly popular, with 30% of respondents stating that they had chosen this model in the latest Bannerflow in-housing report.
Take-away: 30% of respondents have adopted a hybrid approach to in-house marketing.
7. Last but not least… Reduced costs
When in-house marketing really kicked off as a trend, it was all about finding a way of managing the murky agency relationships and clawing back funds from dubious kickbacks. Now, it has become much more than that. By taking ownership of branding, overall spending, and in-housing talent – in-house brands are starting to see a clear ROI.
For CMO of Getty Images, Gene Foca, cost-saving wasn't the ultimate aim, but a happy result of in-housing capabilities, 'We were able to do those things and eliminate external spend, organically. It wasn't a specific goal, though we found we could manage our needs in a more cost-effective manner with strong results.'
And for Simon Buglione, Managing director of Brand and Creative at Sky, they're… 'working more effectively than ever before and at a lower overall cost to the business.'
Certainly, building an in-house team comes with it's challenges. Nevertheless, what we're seeing is that whether brands are in-housing completely, or adopting a more hybrid model, the result is a more transparent relationship with agencies and cost effective approaches to the everyday minutia of marketing.
Take-away: 58% of respondents report saving on external costs will make in-house marketing essential in 2021.
A simple choice
Ultimately, moving your brand's digital marketing in-house is a choice. The size of your business, your budget, and your products, all are key motivators. There's also the changing role of agencies and more agile ways of working to consider. All of which will affect your decision.
What is clear is that having the knowledge and the technology to make in-house a success is going to be key. Use a creative management platform and you have an ad-tech platform that enables complete in-house digital advertising. The evidence and technology are there for the taking – in-house is the future – and it's here to stay.
Read the The ultimate guide to in-house marketing here.
Share this article