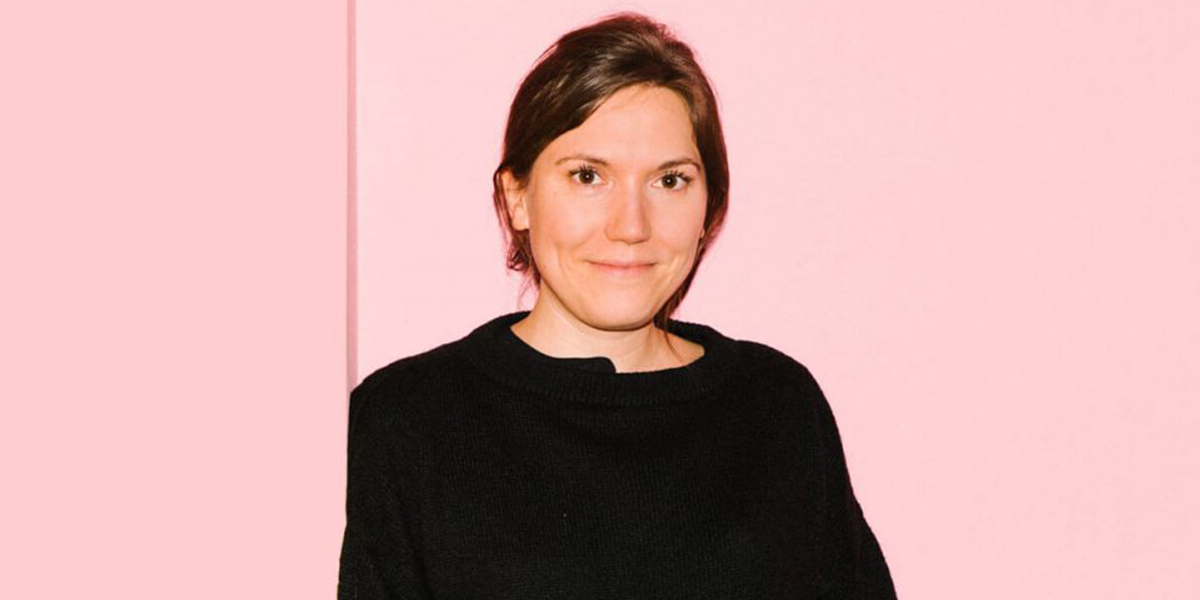 In-house marketing at Klarna: Interview with Elin Svahn
In-house marketing is transforming the industry. It is a movement rising in popularity year on year, with over 91% of European decision-makers moving operations in-house.
Yet, when asked, these same decision-makers are wrestling with the barriers to effective in-house production. Recruitment, creativity, and getting internal buy-in were all identified as areas where they struggled.
Klarna was founded in Stockholm in 2005, with the goal of making it easier for people to shop online. Today, Klarna is one of Europe's largest banks and offers payment solutions to 60 million consumers and 130,000 stores in 14 countries. It's also a leader for in-house marketing.
Read on to find out more…
Interview with Elin Svahn, Global Marketing Manager and Head of Brand Studio at Klarna
Since Elin Svahn started working at Klarna, she has overseen a rapid shift in how their internal marketing works. Klarna's brand marketing has received international attention, its campaigns featuring the likes of Snoop Dog and Dancing Man are not only incredibly popular – they're award-winning.
For Klarna, creativity is at the forefront of everything they do.
We sat down with Elin Svahn, Global Marketing Manager and Head of Brand Studio at Klarna to find out the secret to their success.
What's it like working at Klarna?
The brand is amazing, the possibilities are basically endless. The team has grown massively in the last year and you can see that our in-house marketing is really working. We've established effectiveness at a higher quality and to see how far we've come is incredible.
How do you structure your in-house marketing at Klarna?
When I started, Klarna was in the process of a complete restructuring of their in-house operations. The brand was divided into many separate domains, with different teams having different priorities, and 'issues' to solve.
Today, we have four marketing domains: Branding, Merchant Aquisition and Growth, Communications and PR, Consumer Growth and Loyalty. Within each of these domains, we have different competencies. So for example, within the Branding domain, we have a mix of marketers, designers, and copywriters.
Every marketing domain at Klarna has its own 'marketing compass'. This includes an overarching goal and end to end responsibility. For Branding, it's building a world-famous lifestyle brand. Each team acts as its own start-up, with its own set-up and accountable lead.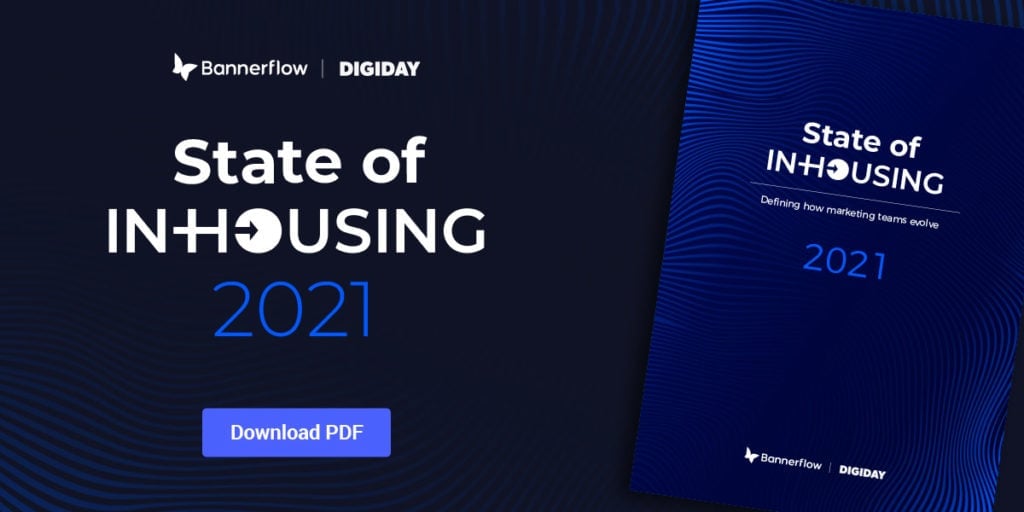 How do you employ the right people for a marketing team?
We've found that the most effective way of hiring has been via references from others and recommendations.
It's important to set-out exactly what skills you need before you begin the process i.e. a designer with more visual than graphics experience. Or project leads with a background in production.
At Klarna, we have an international team who are responsible for marketing globally – it's important to have these different perspectives.
How do you align your in-house teams with Klarna's overall mission?
We map and track everything in Google Sheets and a project management tool called Monday to set and monitor team priorities and ideas. Plus, we use one system for internal briefs and have an internal newsletter every week so everyone knows what projects teams are working on. Thanks to this, different teams are reaching out to each other to offer advice and collaborate on certain projects.
Klarna is also a very flat organisation. So every two weeks we have reviews with the CMO or other decision-makers to discuss and resolve potential blockers. This has proven to be an efficient way of keeping projects on track. What's more, we have monthly syncs between teams to go over project learnings. It's all part of Klarna's culture – we're very transparent.
Of course, we have our regional offices too. One of the biggest blockers is the flow of information and coordination of brand assets. We try to foster collaboration by using a central hub for all our advertising and content collateral. This holds all the information on what others working with our brand should use, and when.
How do you balance data and creativity?
Measuring creativity is always hard and at Klarna we're very metrics-driven. From experience, we found that you cannot simply measure effectiveness by how many projects we complete.
Instead, we look at a project's value by whether it's internally/externally facing as well as the potential audience reach – we then prioritise from there. We're also trying to establish an emotional connection between the Klarna brand and consumers and that's something that is difficult to measure.
For me, it's also important to give room for creativity. As a brand, we pride ourselves on being disruptive. So when we're reviewing a brief, we take a step back and ask questions. It's not only the easiest option that works.
How has Klarna changed the way you work with agencies?
Being a global brand, we work with outside parties. After we set the baseline for company standards and processes, I encourage my team to put forward ideas on where we can create an impact and go from there. We can also do a bit more scouting for exactly what external agencies and skills we need.
To get the results we want from agencies, we have found that having a clear brief and setting expectations is important for an effective relationship.
Do you have any advice for other in-house teams?
Define what you want to become and determine what you want to accomplish. Then make sure everyone in the team signs off on it.
Align your mission with your different stakeholders. What will your quality and standards be?
When it comes to creativity, make room for it.
Conclusion
Klarna is an in-house marketing powerhouse. For Elin Svahn, using dedicated teams for each problem, having an open dialogue, and a culture that encourages employees to think differently has made all the difference.
Klarna apply creativity to their in-house display advertising too. Using the Bannerflow platform, they can produce ads that are both visually appealing and effective. If you would like to find out more about how you can create online advertising in-house with Bannerflow, then please get in contact with us.
Share this article