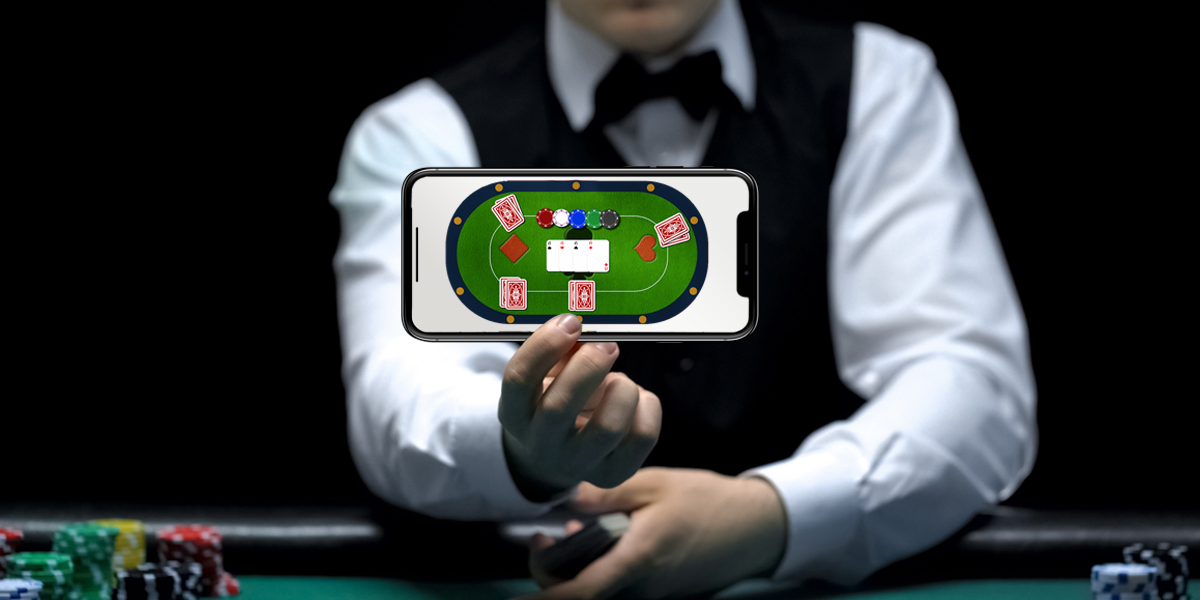 Driving Digital Transformation in the Busy World of iGaming
The Gambling Commission's annual Gross Gambling Yield report found remote casinos, betting, and bingo accrued £6.9bn in the six months to November 2021. iGaming is a huge and growing industry and one which is embedded in the online world, making digital transformation integral to the sector's growth. The State of In-Housing Report 2022 looks at the digital nature of many organisations. This includes organisations in the iGaming sector. It also gives insight into how organisations in the sector are changing their digital marketing strategies going into the next twelve months.
Our report found that 51% of in-house teams in iGaming have full digital competency and manage their own marketing. It also found that 66% of respondents in this sector believe increased innovation is important for effective in-house marketing. Consequently, it's clear this is a sector where digital transformation is a priority. Businesses in this sector are looking to find ways to innovate in their digital marketing efforts. Because iGaming is one of the few industries that only exists online it must remain ahead of the curve if they want to stay an attractive prospect to consumers.
In this article we will look more closely at how brands in the iGaming sector can evolve and develop with the power of in-house, using the following five techniques:
Mobile-first strategies

Social media tactics

Content direction and volume

Harnessing and manipulating data

Automation
1. Mobile-First Strategies
Newzoo estimates that mobile gaming generated $90.7bn in 2021, an increase of 4.4% from the previous year. This, combined with the UK Gambling Commissions' remote gambling figures, shows mobile's significance in marketing for the iGaming sector. Therefore, digital marketing strategies, content, and promotions need to be delivered to connect with the mobile user first. This could be through push notifications, in-app content or incentives geared towards mobile users. Moreover, angling digital marketing strategy towards mobile is vital in a sector where mobile-first is the default setting of the consumer.
2. Social Media Tactics
Our report found that 44% of iGaming respondents are expanding their shoppable social media tactics. This may seem strange in an industry where product purchases are not the main income stream. However, social media iGaming content can be geared towards quick and efficient purchasing or downloads. Shoppable tactics are effective as they provide a direct purchasing opportunity. They can also allow the customer to add items to their cart or make purchases quickly directly from their chosen social media channels. This kind of digital asset has been more traditionally linked to retail. However, it has been reimagined and reconsidered for the iGaming world.
3. Content Direction and Volume
Quite closely linked to the above point, digital transformation in iGaming has involved reassessing and repositioning many content marketing strategies. Our report found that 46% of respondents in this sector have seen demand for content fall in the past 12 months. However, 54% report increasing the volume of their content production. Certainly, generating high quality, evergreen content is vital to engaging and building a strong community of advocates for your brand and its products.
The iGaming market is quite saturated as new game designs, and products are launched regularly. Therefore, creating a buzz around your business relies upon engagement and quality content to keep consumers coming back for more. Our report found that 52% of respondents in this category are increasing their marketing initiatives, including better and more effective content direction and strategy. We've also found that 51% in this sector believe their digital-first mindset has been instrumental in producing new types of content, vital to attracting and retaining new customers.
4. Harnessing and Manipulating Data
Our State of In-Housing Report 2022 found that 60% of iGaming respondents are using more data than before. More organisations recognise the power and value of the data they hold. They see how it can improve consumers' experiences and increase ROI effectively. Data is the most valuable asset a business holds to create a personalised experience for its consumers. Customer acquisition costs in iGaming are notoriously higher than in other industries. However. quality data analysis and utilising existing data can promote personalisation and effectively improve customer retention.
By investing in the right technologies, iGaming companies can make the most of personal behaviour data and context and statistical data. This combination helps to create visitor/user affinity and deliver personalised content. Modern consumers expect personalisation, and to succeed in the busy iGaming market, it is becoming essential.
5. Automation
Eda Acar, head of digital marketing at iGaming firm, ComeOn Group, told us that automation is one of the key areas where their company has become more digital. She explained: "We have managed to automate everything, so we no longer have to waste time manually creating marketing reports. In digital marketing, we prioritise the lifetime value of a customer."
Automation is a big part of digital transformation in any industry. It improves efficiency and allows employees to focus on the more intricate and sophisticated elements of their work. With pre-generated reports based on real user data, employees can focus on analysis and drawing conclusions to move the business forward effectively. Automation can also improve customer experiences. It can effectively enhance the player experience, as an automated player journey can support a user's lifecycle. It works from onboarding and initial welcome bonuses to automated, targeted campaigns to draw in inactive users.
Growth and Development in iGaming
Other technologies are also making their names known in the world of iGaming. From artificial intelligence to augmented reality, integrating, or at least trialling some of the technology world's key trends in iGaming is already happening.
Even with the latest technologies, newest games and designs, the success of any organisation relies on attracting, acquiring, and retaining customers. In iGaming, the wealth of choice means organisations need to maximise their assets. They also need to find interesting and engaging ways of attracting new users.
Our State of In-Housing Report demonstrates how marketing professionals in this sector recognise the value of digital transformation. It also shows how they are experimenting with different marketing channels to attract consumers' attention. They are committed to innovation, finding new channels for growth, and exploring new directions to find the perfect balance of digital marketing strategies to drive development.
Want our latest articles to your inbox? Subscribe today!
Want to try our platform for yourself? Book a demo with us today and a specialist will reach out to help you experience Bannerflow in action. See what our technology can do for your ROI.
Share this article