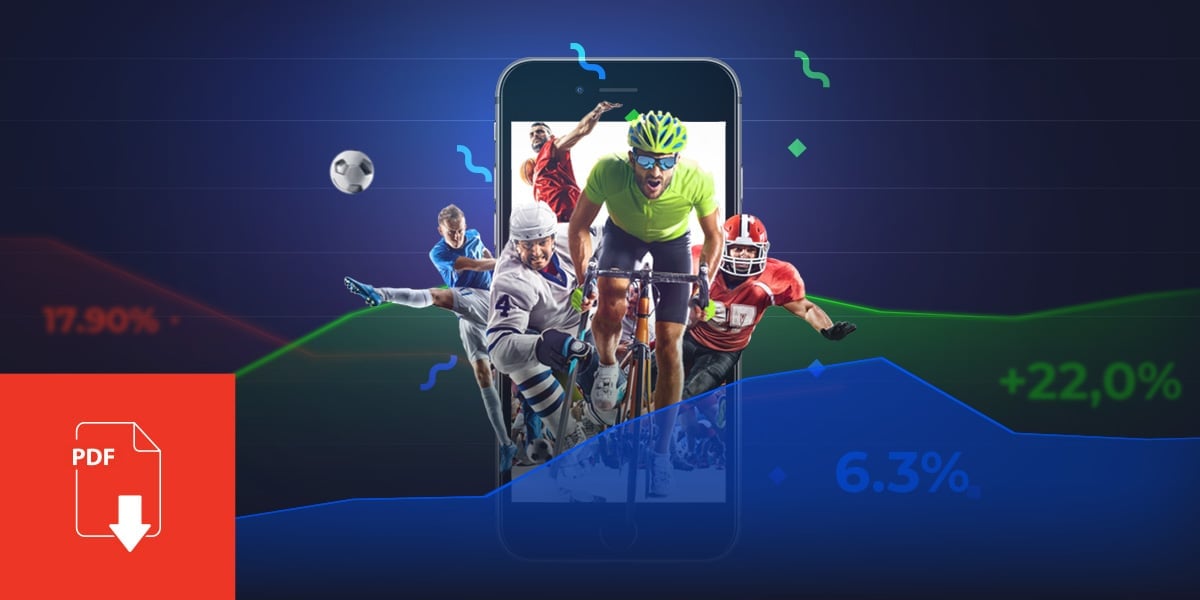 iGaming: Display Advertising Trends 2020
Unlike many industries, iGaming is ahead of the curve in reaching audiences via display advertising. However, not all iGaming brands are alike and many are failing to realise a greater return on vestment from their display campaigns.
In a company first, Bannerflow is exploring European iGaming display advertising trends, analysing display data for 2018, 2019, and the eventful first half of 2020. Download the report now to find out what you need to increase performance and return on investment in your display campaigns.

Why is knowing iGaming display advertising trends so important?
Effective mobile display advertising is essential
A recent report highlights that globally iGaming is set to increase to be worth $160 billion by 2026. Key reasons for this growth are the adoption of smartphones and greater accessibility for consumers. Within our data we have found evidence to suggest that European iGaming is rapidly evolving to cater for this trend.
Combining technologies for greater impact
Additionally, some European iGaming brands are strategically using technologies, such as video and dynamic content, to boost user engagement. Findings from a recent report by WARC that found iGaming brands are now effectively engaging with consumers via combining video and mobile advertising. Our data also suggests that more brands could benefit from doing this within display advertising.
Adaptation and agility to external events (Covid-19, etc)
Finally, Covid-19 has exposed just how important being able to quickly adapt to external factors are to iGaming and display advertising strategies. Nowhere is this more clear than in how sportsbook brands pivoted overnight to the lack of sporting events. Indeed, data for display advertising across 2018, 2019, and 2020 shows how critical the European football season – in particular, the English Premier League – is in shaping iGaming ad views.
What can I expect to discover from the report?
In our iGaming report we explore the stats and facts that are impacting display advertising campaigns in 2020 and beyond.
Our report will offer insight and analysis on the following topics:
Increases and decreases in device ad views for the past three years
Video increases, patterns in behaviour, and the impact of Covid-19
Dynamic creative use and the impact of Covid-19
Key patterns in ad views and what connects the best days of the year
The most popular European iGaming banner formats
Share this article