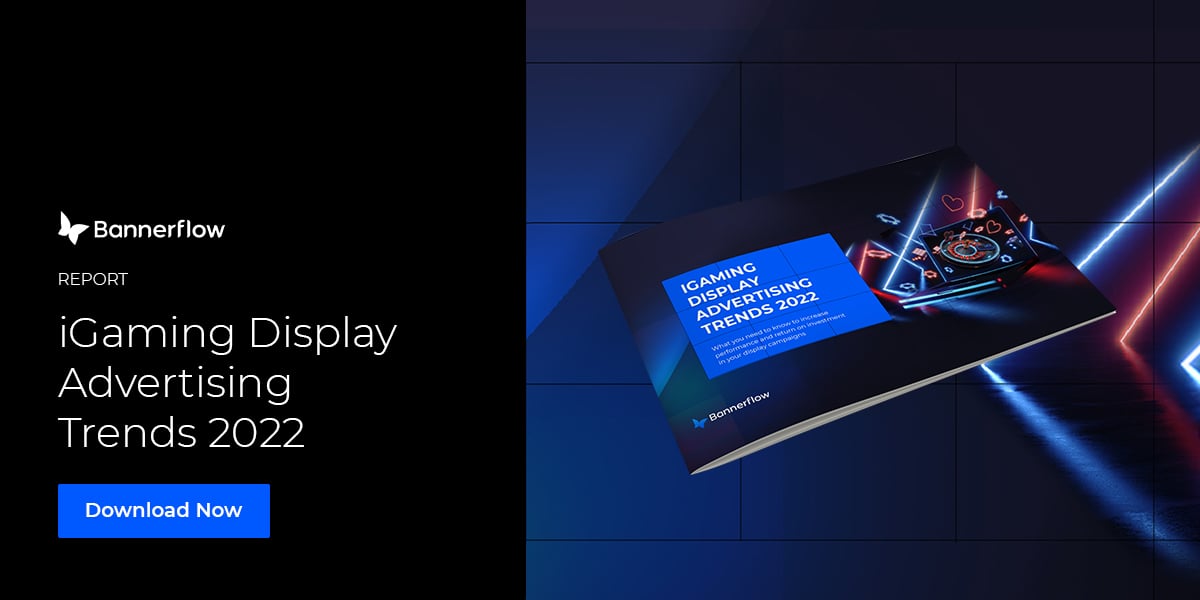 iGaming Display Advertising Trends 2022
iGaming display advertising trends offer insight into what makes the industry tick. Indeed, 2021 and 2020 have seen brands adapt and change quicker than ever before, as external factors change customer habits.
And with the iGaming industry seeing growth around the world, competition for viewers is fierce. Indeed, it is estimated that the global online gambling market will increase 57 per cent from $59 billion (€48.7 billion) in 2020 to $92.9 billion in 2023 (€76.6 billion), then double again in 2026.
Therefore, we are proud to provide our unique insights into iGaming display advertising to help brands take advantage of this predicted growth.

Download our latest iGaming Display Advertising report to discover how your marketing team can get ahead of the competition and boost campaign performance.

What can I expect to discover from the report?
In our latest iGaming report we explore the stats and facts that are impacting display advertising campaigns in 2022 and beyond.
Our report offers analysis on the following topics:
Increases and decreases in device ad views
The benefits and coverage of video in display ads
Data feed usage and the impact of Covid-19
Key patterns and dates over 2020 and 2021
The most popular iGaming display ad sizes
Plus, how Euro 2020 impacted the industry
Three things you will gain from using this report:
Why adding a video to your display campaign pays-off
Display ads that contain a video perform better than ads without – this is a fact. We found that compared to the average display ad, the average CTR for a video ad has increased for the past three years. Thus if you are looking to boost engagement with your creatives, using a video is definitely worth an experiment.
Why data feeds and real-time updates are essential
Making the most of key dates and events is now more important than ever. What we have discovered is that CTR rises and falls with certain events – notably Euro 2020.
Delayed for a year, this European football competition saw the average uplift for ads featuring a data feed compared to those without during the tournament reach 21% and CTR for data feed increase by 28%. Therefore, combining your most potent strategies for key events is crucial!
Why having a flexible and powerful ad creator is key
In 2020 the busiest day for ad views across the industry was the 26th September. And this was an extraordinary day for sport, the world-over! This particular Saturday saw large esports events, the Stanley Cup finals in ice hockey, the basketball NBA finals, the French Open tennis finals, AFL final, as well as golfing Ryder Cup – as well countless football matches taking place, including the Premier League.
And with so many events and different viewers to cater for, having the ad tech to create and control a variety of different campaign creatives was key. Particularly, when in 2021 there were days with far more ad views!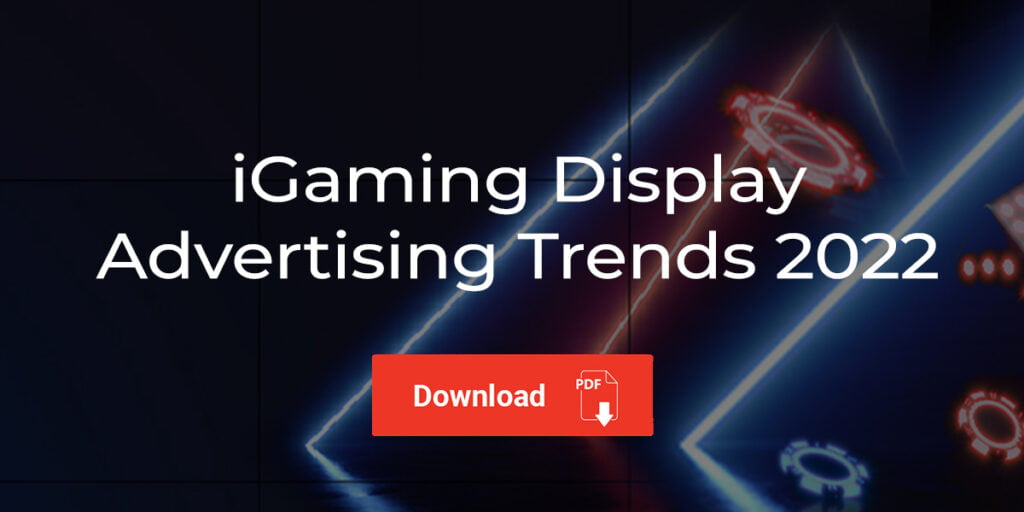 A note on the data source for the report: All statistics featured in this blog and in the report are based on aggregated and anonymised Bannerflow customer data for the years 2019, 2020 and period January 2021 to August 2021. It offers insight into the patterns – and forces– driving iGaming display advertising.
Share this article