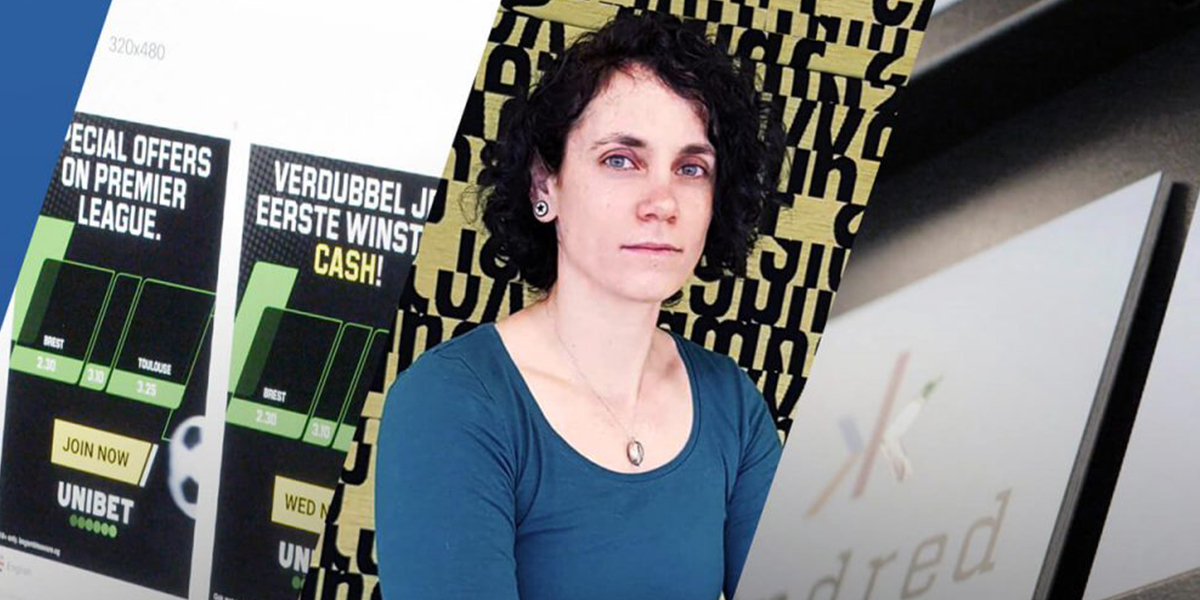 Dynamic in-house display advertising with Kindred Group
Display advertising is an important channel within iGaming – and it requires the right technology to do it effectively. The mass-production of dynamic creatives, real-time optimisation, and the ability to control ads across markets are minimum requirements.
Hence the adoption of creative management platforms (CMPs) by iGaming marketing teams. Kindred Group is an in-house marketing powerhouse that benefits from the functionality of a CMP. Read on to find out how…
iGaming and the benefits of using a creative management platform (CMP)
Kindred Group controls 11 of Europe's most successful online gambling brands, and has over 25.6 million customers, with Unibet being its biggest brand. The majority of Kindred Group's worldwide display advertising production is done in-house, using Bannerflow, from its London office.
Bannerflow spoke to Kindred Group's Head of Acquisition Optimisation Max Taub about the challenges of display advertising and strategies her team use in order to remain successful.

What are the challenges of display advertising in iGaming?
Max Taub: Every market we operate in has different regulations. For example, the UK is very different from Sweden. Plus, regulations change all the time. Reacting at scale, to changing regulations within individual markets is very challenging.
Additionally, with so many brands, across so many markets, we need to be on time for every sporting event taking place in that market. This is especially important when you are a large sportsbook operator like Kindred Group.
This means our ad production needs to be rapid, always on time, and interesting to our customers. Especially as many people these days are banner-blind.
Is banner-blindness one of the biggest challenges?
Max: Yes, especially when it comes to display advertising. Even if a customer sees your ad (assuming they don't have an ad blocker!) your banner really needs to stand out. Today, if you remain generic with your creatives, no one will click, no one will convert, and you're not going to get any customers.
Also, ads need to speak to different segments of customers, it's not enough that you just grab their attention. You also need to keep those customers coming back too! Plus, know why a customer has, or hasn't performed a specific action with your banners.
How has Kindred Group overcome these challenges?
Max: It's easy, it all comes down to having the right people! We have a great in-house team – we're very fortunate to have a great team of experts at Kindred Group.
Our programmatic team is fully capable of creating and controlling all our audience segments, and our creative team works extremely fast.
Plus, we have both the right technology and the right in-house processes in place. For example, by using the Bannerflow platform, the creative team can design innovative dynamic banner campaigns quickly and easily.
Does working in-house help too?
Max: Yes, of course. In-house marketing is very important to Kindred Group.
We're faster for a start. The programmatic team sits next to my team and if they need something done urgently it's easy to communicate. Good communication is essential for us and having our team in the same place just makes life easy.
If you work with an external agency, they deal with a lot of urgent requests from many different clients. We only focus on one client and that's Kindred Group. I don't see how we could work with an external agency.
How important is being data-focused in your display advertising?
Max: Without data, there's no point in doing what we're doing. We can be as creative as we want but if our advertising not performing I don't care how creative a banner is. Kindred Group puts a lot of pride in being data-driven. Data is behind everything we do.
How do you use data to enhance your display advertising?
Max: Obviously, there is the analytics module in Bannerflow, which we use. We analyse impressions, click-through rate (CTR), and we even have our own custom metrics in there too. We can see everything we want to see in the platform.
Furthermore, when we build a campaign, we have templates pre-built in Bannerflow that already contain what we know works (and not what doesn't). If you compare our display advertising from three years ago to today, it has completely changed. For example, from having the CTA in just one frame, we now have it in all of our frames.
Plus, of course, we optimise and test. If we see one banner design is performing better than another, we push that design and replace it with another to test. The programmatic team test other specific areas, such as CTAs and offers too.
How do you use live data feeds in your display campaigns?
Max: Very useful. For example, we recently implemented a new feature in our dynamic banners called value stats. Value stat data provides smart insights into the games highlighted in an ad. The value stat data feed is tailored for each market and we find it works really well.
We also have our banners that feature the latest odds for specific games. For example, Champions League fixtures. And then there are banners that display the latest jackpot numbers for our online casino games. It's really important to have this live and reactive data, as it makes a huge impact.

How do you make sure you stay relevant in your display advertising?
Yes, of course – staying relevant to the customer is a priority. Moreover, a bonus with using live data feeds is that you can use the same banner again and again, and still stay relevant. And the more relevant you are to the customer, the more likely it is a customer will click on your banner.
And this, of course, helps with our return on investment (ROI).
How does using Bannerflow support Kindred Group?
Max: Through helping us control banners across our many different markets. We serve at least 10 different languages, plus variations of English copy. Using Bannerflow's translation management and scaling tool, makes it really easy for us to produce the ad versions needed for our campaigns in different markets.
For example, if we take one of our football campaigns, the banner set is extremely large, with many different language variations. On top of this, when you produce programmatic campaigns you need at least three different versions of each ad within each language! Meaning, one variation for acquisition, another for retargeting, and then another for retention. Then for affiliates, we need different versions too!
Essentially, Bannerflow helps us produce lots of banners!
How many banners do you produce in a week?
Max: Well, it depends on the week. Roughly – let's say during the last football season – for one campaign, we produce probably 20 different versions, in at least 10 different sizes, as well as the three audience variations, so 600 minimum. That's a lot of banners!
Plus, we then have the affiliate sizes, more programmatic sizes, and a separate project for mobile banners too.
How many people use Bannerflow at Kindred Group?
Max: Every day – probably about 10 people. However, the number of people who use it to view different projects is a lot more.
If you didn't have Bannerflow how many more people would you need?
Max: A lot. Just thinking of all the translations, optimising, and then having a designer do it all manually – you just can't go back to the old way.
Why is Bannerflow the right solution for your organisation?
Max: Scalability and then the other ad technologies (such as data feeds) it enables. We can create innovative display ads really easily, and it offers all the right [ad network] integrations for us – from our programmatic platform to our affiliate platforms.
We also have a great relationship with Bannerflow. Any problem, any issue, Bannerflow's customer success team help us and it's dealt with quickly.
What's your overall experience of Bannerflow?
Max: Great! It's been amazing to see how the platform has evolved (and is still evolving!).
Plus, we have an open relationship with what we want in the product – it's been customised to cater for our specific needs. We feel like we are partners in the development of the platform.
Next steps
The Bannerflow creative management platform enables Kindred Group to produce the dynamic data-driven display advertising campaigns it needs.
If you would like to find out how your brand could benefit from high-performance display advertising then please get in touch, or apply for a demo.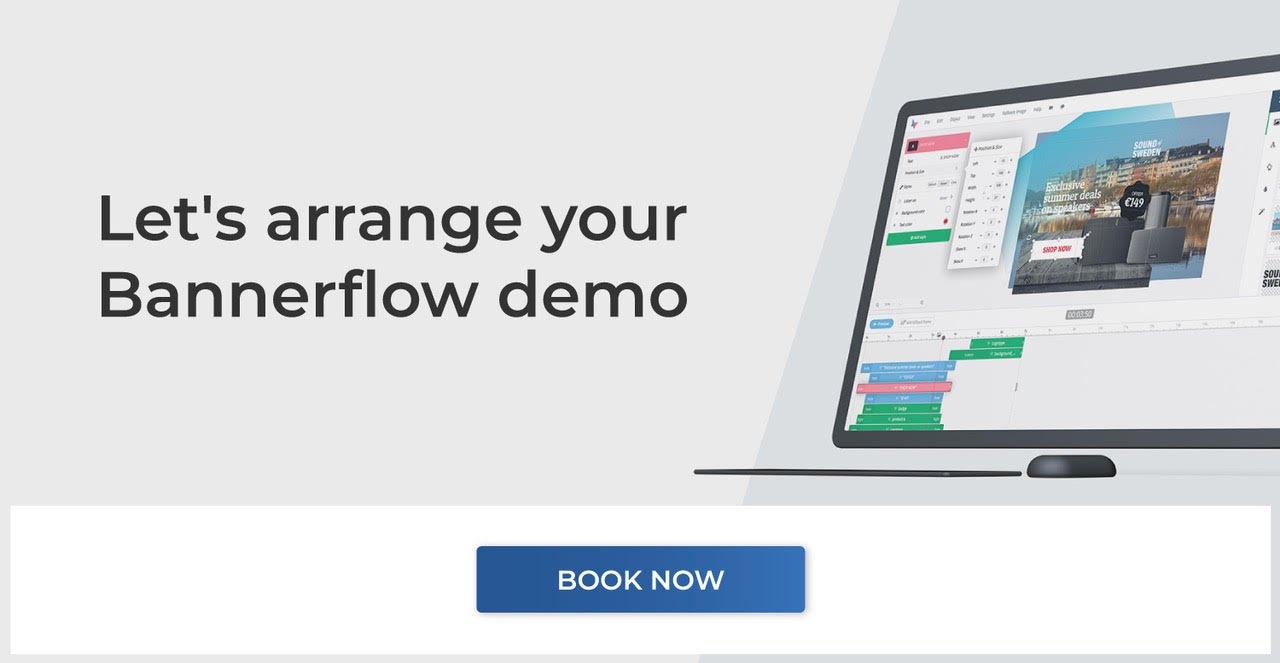 Share this article