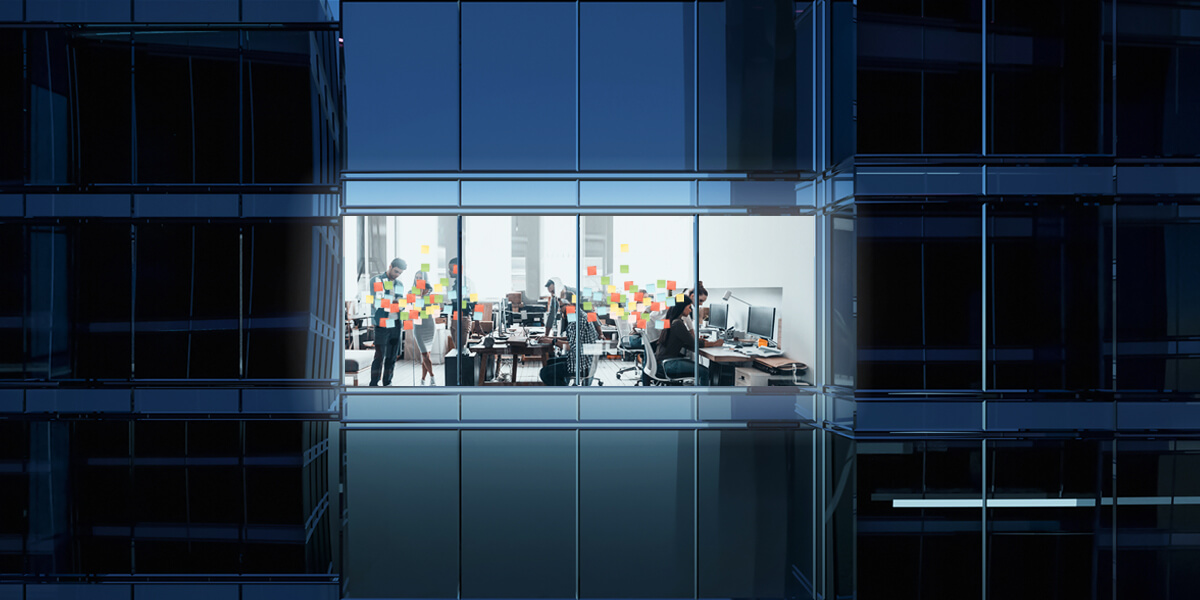 Evolving your Brand Effectively with the Power of In-House
Relying on external agencies to push your brand forward has been the norm for many companies for many years. However, the power of in-house marketing should never be overlooked. In our 2022 State of In-Housing Report, we've found many business leaders think the same. Not all organisations currently operate fully in-house. However, the majority are realising how powerful hybrid or full in-house can be.
Our report found 24% of companies saw a significant increase in digital marketing return on investment since in-housing, and another 52% saw a moderate increase. So, it is certainly clear that in-house marketing is beneficial for your organisation, but how can it effectively be used for business growth and development.
The five keys to evolving your brand with the power of In-house marketing
In this article, we're looking more closely at the key ways you can evolve your brand with the power of in-house, in the following five ways:
Cost management

Creativity and control

First-party data access

In-depth product and brand understanding

Efficient and immediate communications
1. Cost management
Many organisations confirmed that they opted to take their marketing in-house to cut costs and that led to increased ROI, as our data shows above. The Association of National Advertisers found cost is one of the top factors in taking digital marketing in-house. However, cutting the costs involved in hiring external agencies means your budget can be better directed into your marketing strategies and innovation. In-house allows more freedom and flexibility in strategy changes or development without adding costs involved.
Once you've put your plan in place with an external agency, it can get expensive to make tweaks and change up your strategy over time – not a problem when handling your efforts in-house. However, achieving the right balance is vital, as one respondent in our report explained. Marenco Chase, global chief embedded solutions officer at Media.Monks told us, "In-housing is one way for brands to operate faster and cheaper, but they have to pick the right model."
2. Creativity and control
In-house digital marketing allows you to show stakeholders the progress on campaigns quickly and easily in real-time. This means they can check and review assets such as the copy for marketing campaigns or promotions before going live. This level of control is refreshing and removes the concern that a marketing agency may not deliver your exact expectations, and it's too late by then. Some organisations appreciate a level of control and collaboration, which can be difficult to achieve when using an external agency.
The same idea also applies to creativity and bringing in ideas that may not come directly from your in-house marketing department. For example, suppose a stakeholder or other team member has a fantastic idea to incorporate into your marketing strategy or campaigns. In that case, it can be difficult to share this with ease when relying upon external agencies. Instead, the ideas can simply be in internal briefs shared with your own team, and collaboration between departments is easy.
3. First-party data access
Companies retain complete control of data when working with their own in-house team. An effective in-house marketing team will invest in the right technologies and talent to ensure effective use of data. Our report found that 36% of respondents are advancing their data-driven analytics strategy. This is only possible if the data is available and accessible. Data optimisation can become difficult, if not impossible when too many different parties are involved. Having ownership of your first-party data supports a more seamless process. It also ensures marketing experts and creatives can utilise the data effectively. Full control of your business' data also helps shore up your legal compliance. It's much easier to comply with legal requirements if you can quickly and easily access the necessary data and make changes where required.
4. In-depth brand and product understanding
While an external agency does all they can to get to know your brand and understand it, they're still outsiders. One of the huge benefits of in-housing is that the team already knows about your ideals, ethos, and brand messaging. As an expert from a video game company in our report explains, "After working on projects for all franchises, our designers can easily begin working on a project without a lengthy onboarding process…the knowledge sharing, internally, is very easy and efficient."
Your team knows your business best and can more effectively and efficiently deliver targeted campaigns to suit your audience. Having a deep knowledge of the brand helps push the company forward more effectively. It makes campaigns much easier to create and deliver. You can provide extensive briefs to outside agencies, but they don't have the same connection and understanding of your company's philosophy as your internal team.
5. Efficient and immediate communications
Marketing agencies have more than one client. This can mean your organisation has an allotted amount of time. Project discussions and campaign management can only take place at set times or when you can get hold of your agency partner. Whilst most agencies are quick to respond, it's not the same level as you can enjoy from an in-house team. Efficient, and immediate communications are easy as your organisation's campaigns, and strategies are their sole task.
Utilising the right tools and software can also ensure easy implementation of any last-minute or news-influenced campaign changes and developments.
Driving business growth with effective in-housing
Our State of In-Housing Report asserts in-housing is an essential strategy for brands moving forward. With the ROI shown by many of our respondents, it is clear how effective it can be. In an environment that is rapidly reliant on harnessing the power to direct business activities and growth, in-housing ensures you have control of this data and can use it successfully for your business. Furthermore, keeping creativity and control in-house opens up further opportunities for development, growth, and moving forward effectively and efficiently.
Would you like to know more about how we help companies with digital transformation? Book a demo with one of our experts today!
Share this article