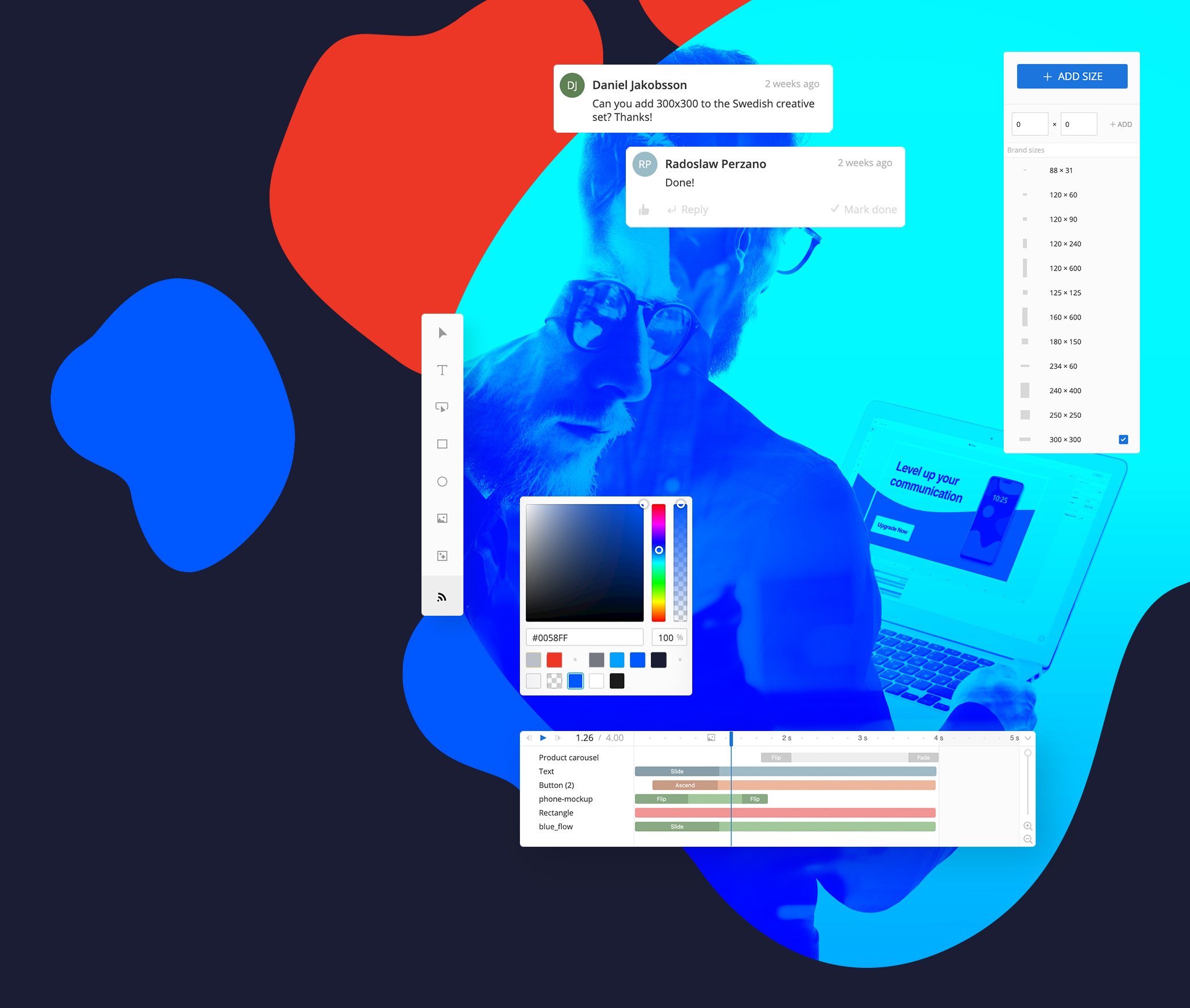 Best display advertising campaign of 2019
During 2019, across billions of impressions, and countless advertising campaigns, four display ad campaigns stood out.
These quarterly winners of the Bannerflow display ad campaign of the season competition were examples of the very best display advertising. Sophisticated and technologically complex – all were created via the Bannerflow creative management platform (CMP).
However, much like Highlander, there can be only one. A question remained, which one was the best?
But first, a reminder of our exceptional winners…
Winter 2019
The Bannerflow best display ad campaign of winter 2019 went to Hallon.


The Swedish Telecom brand won for its engaging and innovative omni-channel campaign. In particular, we admired how it used emotion and video to connect with viewers.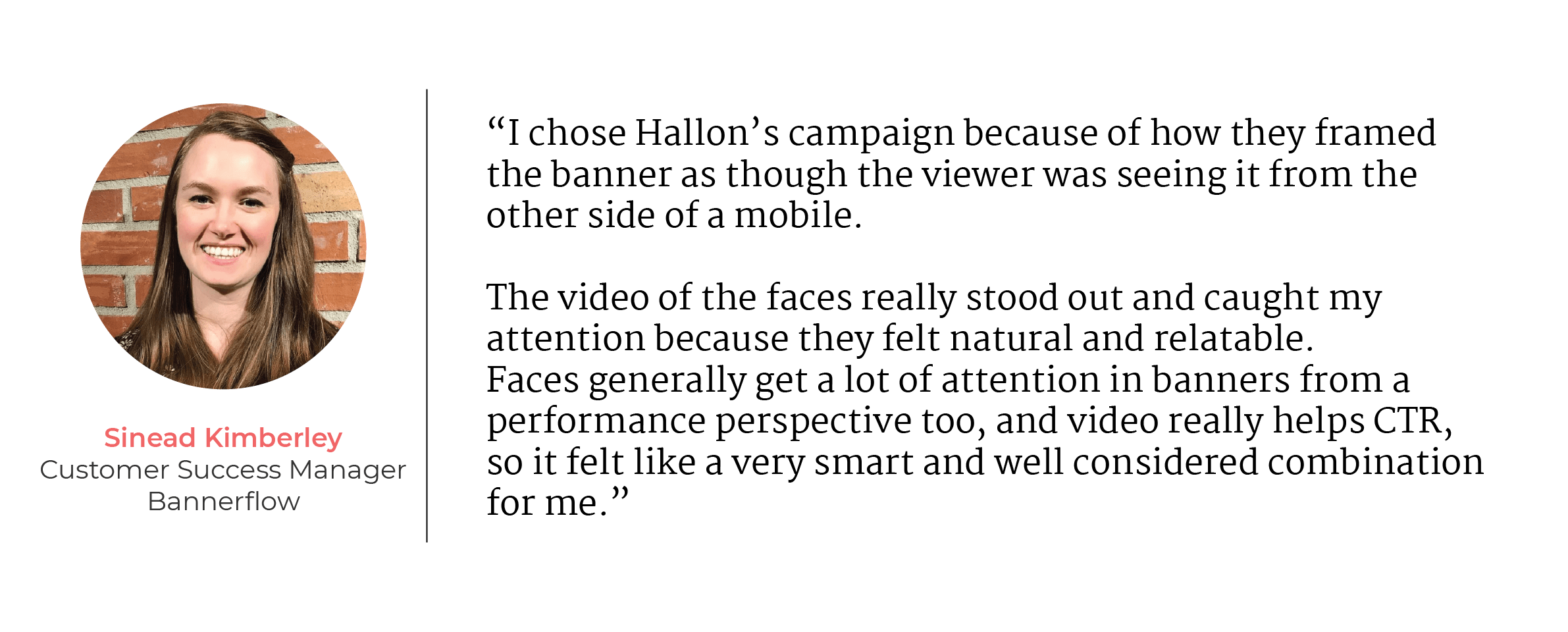 Read our interview with Hallon, Graphic Designer, Erika Fridehäll here.
Spring 2019
The next winner of our quarterly competition was Georg Jensen.


The exclusive Danish jewellers was picked for its ability to craft bespoke and masterful video campaigns. In particular, voters were impressed with how it's designs were tailored for the smallest and more complicated display formats.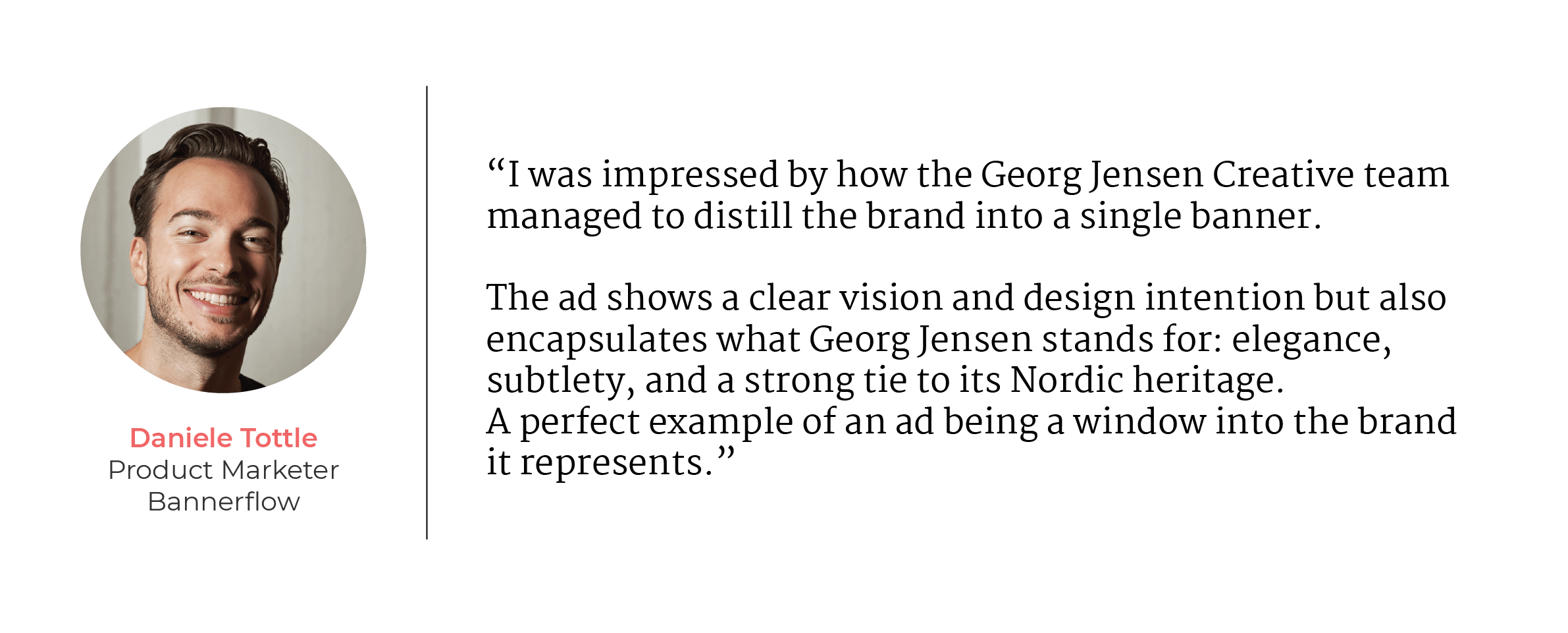 Read our interview with campaign creator Kasper Sierslev of Georg Jensen here.
Summer 2019
The winner of the best summer display advertising campaign of 2019 went to Icelandic consumer electronics retailer, Elko.


Elko's winning campaign used a Rich Media slider to to showcase the capabilities and placement of a Samsung Frame TV in the real world. This simple interactive feature not only got viewers to engage with the ad but increased click-through rates for Elko too.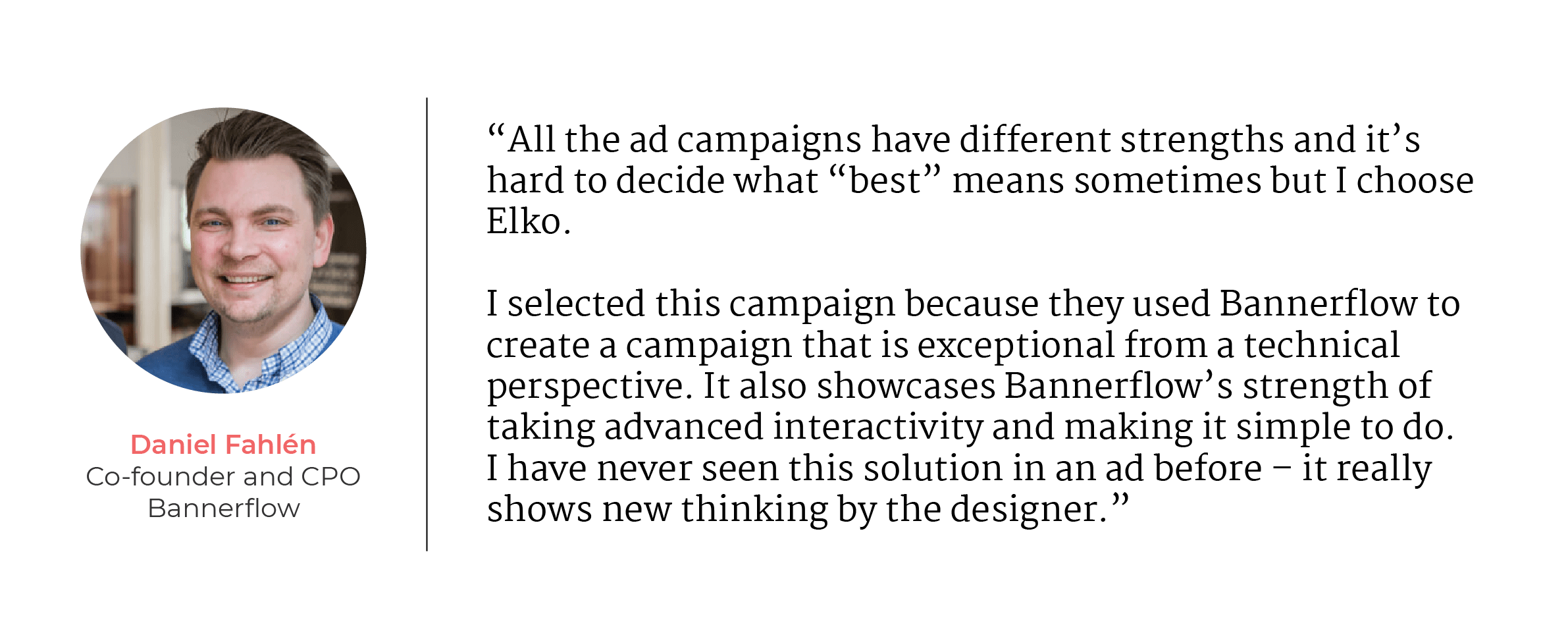 Read our interview with Guðrún Ósk Sigurjónsdóttir, Digital Asset Manager, at Elko here.
Autumn 2019
After much deliberation, the winner of the best autumn display advertising campaign 2019 went to international hotelier, Meliá Hotels International.


Meliá Hotels International dynamic creative optimisation (DCO) campaign featured a range of unique HTML5 interactive elements. What's more, each design element worked together perfectly to drive the viewer to engage and click to a specific landing page.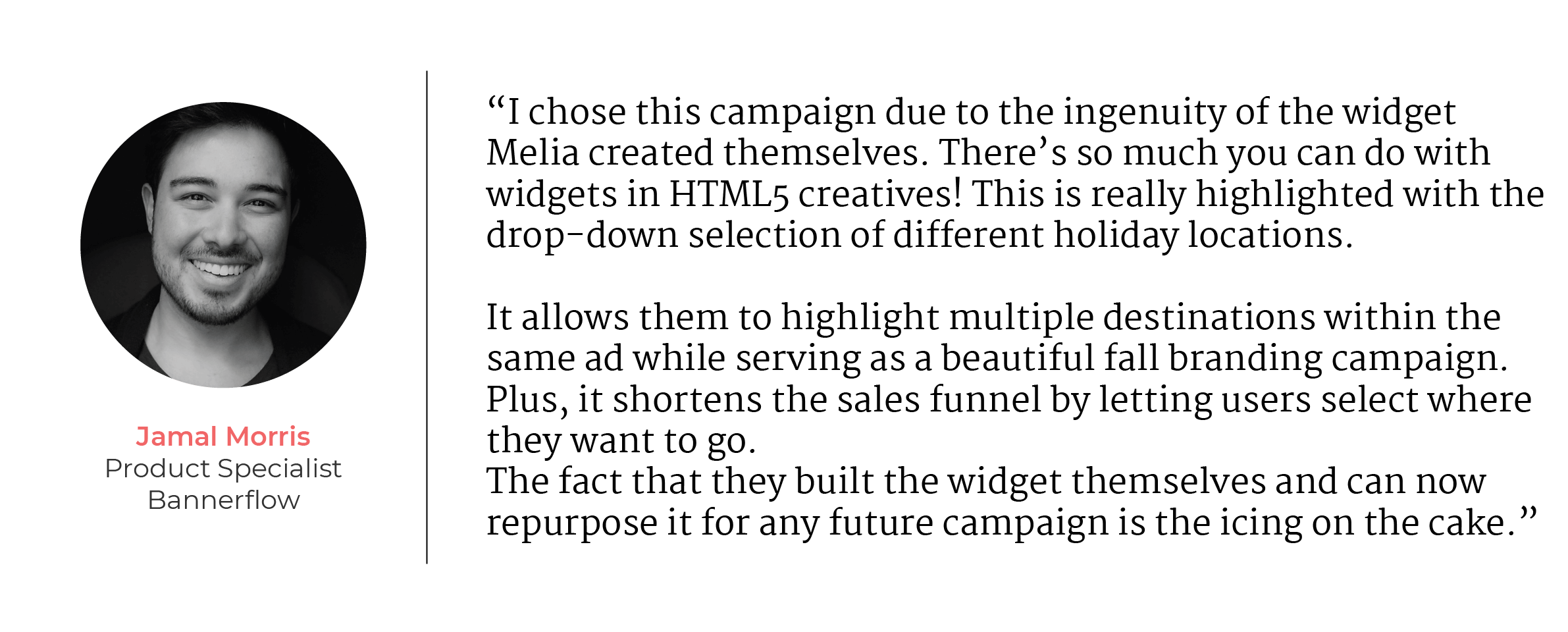 Read our interview with campaign creator Joan Canyelles Bestard here.
The winner of best display ad campaign 2019: Meliá Hotels International
The ultimate winner for 2019: Meliá Hotels International for its unique and engaging autumn campaign.
We caught up with Design and Production Specialist, Joan Canyelles Bestard, about how he created the winning campaign.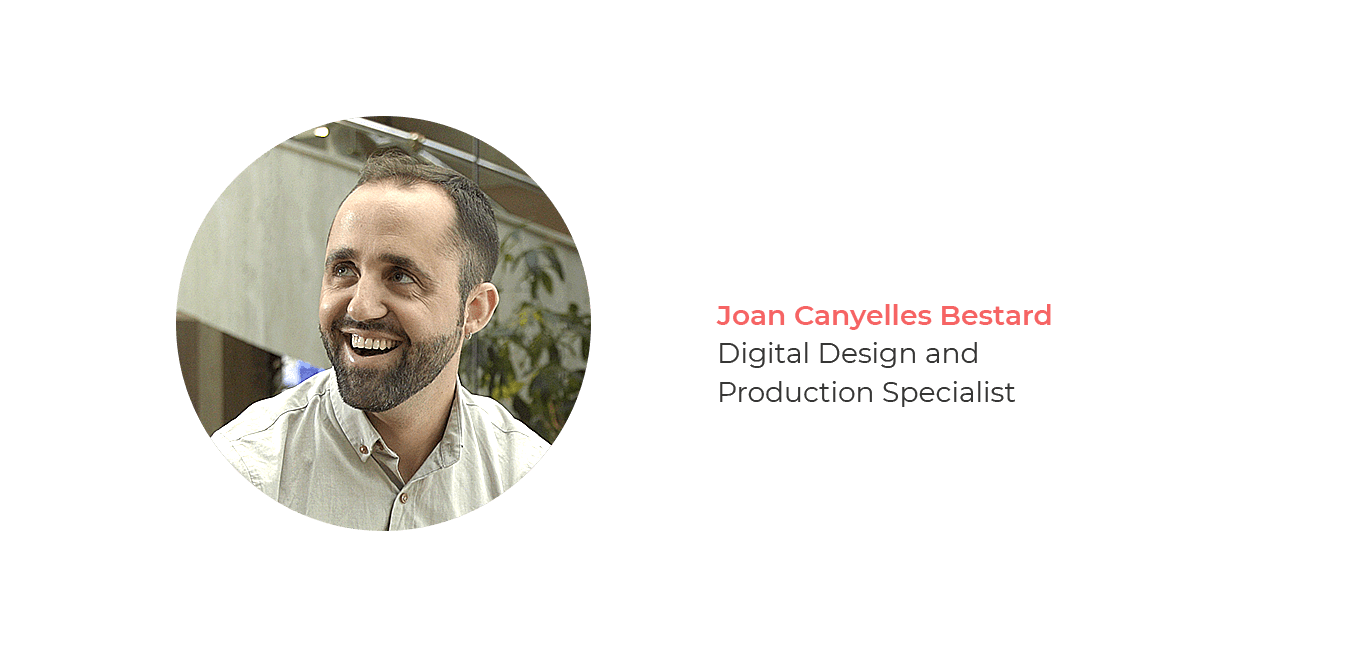 Congratulations on winning Bannerflow's Best Display Campaign of 2019! How do you feel?
Joan Canyelles Bestard: Honestly, it caught us by surprise but it feels awesome to receive such an accolade!
What is it in your opinion that makes this award winning campaign so great?
Joan Canyelles Bestard: Being rewarded for what we do every day as a team is empowering. It also shows that we are on the right path to meeting the new challenges we have set ourselves for 2020.
What are you looking forward to in 2020 in digital marketing at Melia?
Joan Canyelles Bestard: During 2020 we are set to move even further forward in our in-house marketing adoption. In particular, we will focus our efforts on omni-channel personalisation.
Thank you to all our designers
Everyday countless display campaigns are created and controlled in Bannerflow. What you see in this blog is merely a glimpse of what is created.
Every quarter our in-house team sifted through many amazing campaign entries. All are supplied from many different brands, working across many different sectors, worldwide. Apart from Bannerflow, what they all had in common was a drive to constantly produce the best advertising creative they could.
Creativity in display advertising is developing at speed and it is a commodity that is now becoming more and more valued by businesses. Here at Bannerflow we have recently launched our next generation ad creator, Creative Studio, which we hope will enable the creation of even more remarkable campaigns.
Like what you see?
If you would like to find out more about how Bannerflow can help your design team produce remarkable display advertising campaigns then please get in touch, or apply for a demo.
How we selected the winning campaign
Bannerflow's Customer Success and Operations teams, as well as co-founders Daniel Fahlén and Daniel Jacobsson voted on the best display campaign 2019.
Each team member considered the aesthetics, performance, complexity, creative features, and formats of each winning campaign from the year. The campaign with the highest number of votes won the award!
Share this article