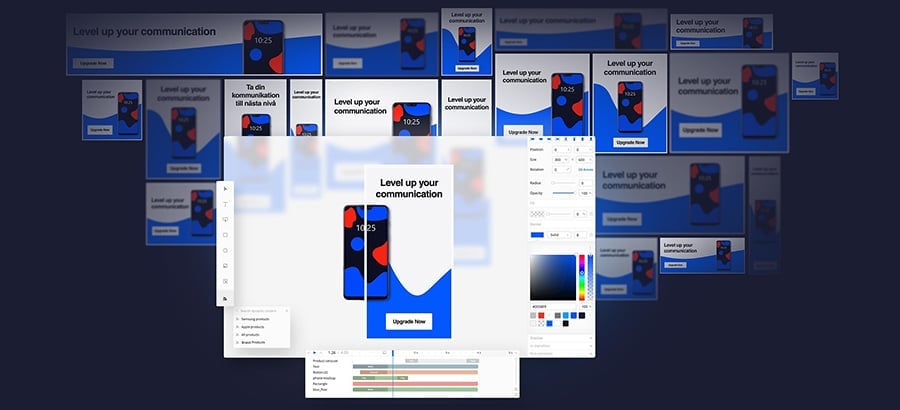 Best display advertising campaign: Meliá Hotels International
Our final entry for display campaign of the season in 2019 proved to be both competitive and very inspiring! With so many excellent designs submitted, it was quite difficult for our in-house creative team to select the best entry!
After much deliberation, the winner of the best autumn/fall display advertising campaign 2019 went to international hotelier, Meliá Hotels International.
Designed in the Bannerflow creative management platform (CMP) Meliá Hotels International display ad features a range of unique interactive elements. What's more each design element works together perfectly to drive the viewer to engage and drive a click to a specific landing page.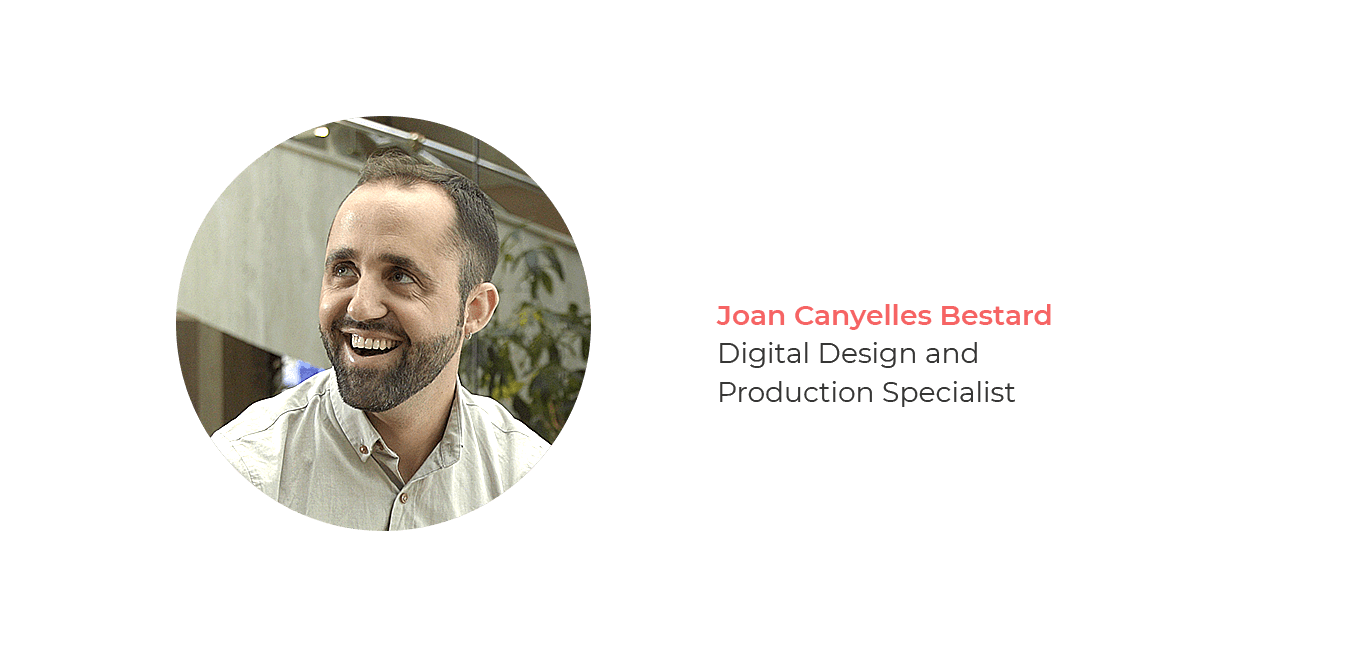 We spoke to Digital Design and Production Specialist Joan Canyelles Bestard about how he created the winning travel campaign.
Tell us about the winning campaign design. What was the purpose of this campaign and how did this translate into design challenges?
It was a seasonal campaign focused on promoting urban destinations such as Madrid, Sevilla, Paris or Berlin. Instead of creating one banner for each of the four cities we came up with the idea of using a single design that would accommodate all of them.
Following this concept, we decided to ask the user a simple question: "Where would you like to go?". The question was placed into a button that, once interacted with, would transform into a drop down selector displaying the available hotel destinations.
Can you describe some of the technical details of this particular campaign?
We had to create a specific HTML5 widget to allow the user to interact with the banner. The whole functionality of the ad was based on how this widget worked. The ability to create custom coded widgets in Bannerflow, and then combine them with the rest of the banner design, via auto-generated code was very useful.
Which design challenges were the most satisfying to solve? How did Bannerflow help in achieving solutions?
Using the 'Confetti' widget and then adapting it to an autumn "falling leafs" scene was very helpful. It suited exactly what we needed for this campaign.
Are there any specific design elements you look to include in your campaigns based on the industry you are in?
Our creatives are always trying to have an inspiring message, so elements such as imagery and custom animations are always key in bringing our concepts to life.
Were the assets for this banner custom built exclusively for the ad campaign or were they part of a bigger media campaign?
The assets were built for a larger seasonal campaign for our European markets. Therefore, we adapted them to work within this specific banner.
How did the context of where the banner was being served impact the design of your banner?
While we were designing this ad we realised it had to contain and display a lot of inventory. Due to this we had to adjust our design and narrow it down to a single format (300×600).
Are there any particular favourite features (widgets, tools, etc) in Bannerflow which have helped you take your ad designs to a higher level? How?
Being able to code custom widgets to match the specific requirements of each creative concept is a huge help for us.
As a designer, how do you continue to find inspiration for your work?
In order to differentiate from our competitors we must always be aware of the latest trends in design and technology. This, together with our industry's knowledge shapes our inspiration for further campaigns.
How we selected the winning campaign
Bannerflow's Customer Success, Operations and Marketing Team sat down together to decide on the best display advertising campaign for Autumn 2019. Each team considered the design, performance, complexity, features, and formats for each campaign submitted.
Selected campaigns were then presented to a panel of judges who rated them from 1 to 10. The campaign with the highest total won display ad of the season!
Want to know more about using Creative Studio to design outstanding display advertising? Get in contact with us if you would like to learn more, or apply for a demo.
Share this article