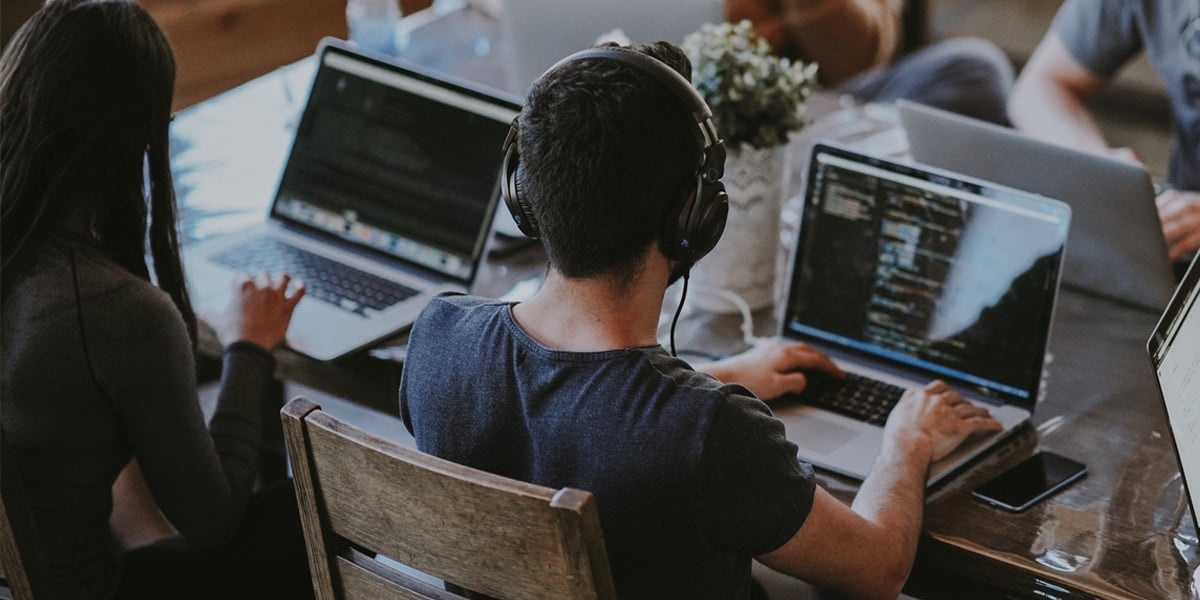 Essential Marketing Skills For Your Business in 2021
In a world that focuses on constantly using technology to find innovative solutions, dismissing key skills for marketing could be the downfall of a digital business.
Digital transformation has been prevalent for many organisations – especially in this past year. However, it's important to understand that paying for tech and tools without nailing the basics first simply won't work. That's why having a strategy and framework in place is important – and employee upskilling should be a part of this.
Ensuring employees have the skills needed for marketing in 2021 – and can tap into the power of tech – is a recipe for success.
Ongoing training and skills refreshers are also key for keeping up with evolving aspects of marketing. The industry is ever-changing – for example, SEO rules are developing all the time.
In this article, we highlight a list of marketing skills the people in your business need in order to navigate 2021 and beyond. We also take a look at how technology and digital tools play a role. Plus, we consider whether in-house marketing could be just what you need.
What will we be discussing in this guide to essential marketing skills?
Key skills needed for marketing

Content creation skills
SEO & SEM skills
Data analytics knowledge
Relationship/communications skills
Digital advertising knowledge
Experience with tools and software
Project management
Social media skills

What about tech and tools?
Can in-house marketing help?
1. Key skills needed for marketing
There are a number of key marketing skills your business may need to stay one step ahead of your competitors. From being kings of content production, to perfecting client relationships and nailing your digital advertising skills, there's lots to consider – and each business will have its own priorities. Here are just some of the key skills needed for your business' marketing arm.
Content creation skills
The power and importance of content cannot be underestimated. Excellent writing skills and brilliant storytelling capabilities can set your business apart from competitors.
Within the sphere of digital marketing, content can mean a variety of things, including:
On-page, functional website content
Blog articles and guides
Email content
Social media content – including videos and captions
Advertising content
In order to create compelling content, a marketing team needs the skills to be able to understand what will resonate with the target audience. Content marketers must also be able to participate in the strategy process. And – of course – have a grasp of how to use the right words to create traffic and convert.
SEO & SEM skills
It's no surprise for a marketer that knowledge of Search Engine Optimisation (SEO) and Search Engine Marketing (SEM) is one of the key skills within the marketing sphere. However, as previously mentioned, this isn't something you can learn once and never return to. SEO is an agile concept and is constantly evolving.
You need to keep your finger on the pulse and make sure you're aware of the latest 'best practice' when it comes to matching the expectations of the all-important search engines.
In order to effectively satisfy consumer requirements, SEO provides much of the foundation from which any marketing efforts are built. These are the building blocks to ensure you are seen by the right people at the right time.
Data analytics knowledge
Having the skills within a marketing team to understand data and analytics can be incredibly important. Without being able to measure the success of the work you're doing, there's no way of knowing whether it's effective, or how you can improve it.
Businesses make digital marketing decisions based on data, so acquiring the skills needed to work with analytics tools is vital.
Relationship/communications skills
Having the appropriate communication skills to maintain healthy relationships can be imperative when working with clients. This isn't limited to client relationships, though. Being creative in marketing isn't a one-person job. Your employees also need to be able to communicate and collaborate to create amazing campaigns and content.
After all, clear messaging is vital to marketing – so this applies to internal and external relationships.
Digital advertising knowledge
Understanding what works in the world of digital advertising can be incredibly beneficial to your business. Building skills for digital advertising as part of your marketing work means your employees have the appropriate knowledge to do amazing things with the help of tools (and can maximise the potential of these tools).
Having advertising experience within your business can make the difference you need to shine.
Experience with tools and software
We've spoken about SEO, SEM, analytics, data and more – but knowledge of the right tools is as important as the theory.
Making sure your team knows how to get the insight it needs from the tools you use – or want to use – is important. As is a working knowledge of key content management tools.
Upskilling your employees to feel comfortable working with a range of software and tools can help you move away from manual processes and streamline workflows.
Project management
Being able to manage both time and project timelines can be integral to effective and successful campaigns. Having project management skills within the world of marketing, therefore, can be the icing on the cake when it comes to the perfect modern marketer. In such a fast paced and competitive world, efficient working – through setting goals, tracking and reporting – can make a real difference.
Social media skills
It goes without saying that social media advertising is now a huge component of many marketing strategies. If you're looking for interaction with customers, social platforms are where you'll experience the most success. Therefore, training your employees to have effective social media marketing skills might just set you apart from the rest. Remember, different social channels have different audiences and require subtly different approaches. Therefore, digging a little deeper can ensure you provide precision.
2. What about tech and tools?
This list of essential marketing skills demonstrates just how vital tools can be for your business. Whether it's working with analytics services or harnessing the power of advertising software, employing the help of technology and tools is imperative.
For instance, the prospect of advertising can be made so much more straightforward by using technology such as Bannerflow's Creative Management Platform (CMP).
Once your employees have essential marketing knowledge and skills, tools such as this can enhance processes by making them more thorough and efficient. This leaves your creatives with more time to do what they do best – using their imagination and devising show stopping campaigns.
With a CMP, your marketing team is able to not only design digital ads, but schedule, publish and optimise them at scale via the use of one cloud-based platform. This isn't a generic tool, either – through optimisation, ads can be personalised for peak performance.
By making sure your business has the right people, with the right skills, you provide a solid base from which your organisation can thrive. Adding powerful tools that utilise exciting technology on top of this can create a recipe for success.
3. Can in-house marketing help?
In-house marketing is becoming increasingly popular for a variety of reasons. These include:
Encouraging agile working
Providing increased control over output
Giving businesses better control over budget.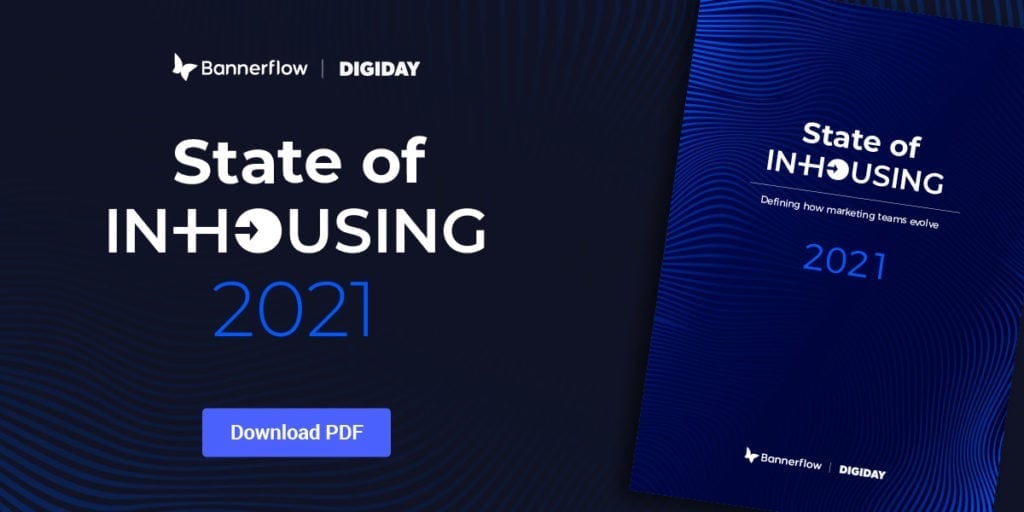 This popularity is highlighted in our 2021 State of In-Housing report. We discovered that 73% of the businesses we spoke to have now moved at least part of their digital marketing in-house.
When it comes to enhancing the essential marketing skills of your workforce, in-housing can be invaluable. It can increase collaboration, promotes creativity and makes it much simpler for helping in-house creatives with ongoing CPD and skill enhancement.
Working closely with an in-house marketing team can help you see clearly what skills you have at your fingertips. It can also ensure you understand where people might need (or want) to upskill and where you can employ the help of tools.
Another great thing in-housing can do is help you truly discover where you might need to outsource. Bringing all of your marketing in-house isn't practical for every business. Indeed, some organisations are making use of a hybrid marketing agency model.
In fact, 30% of the brands we spoke to in our in-housing report said they would best describe their in-house marketing model as hybrid.
Getting a clearer view of the structure your particular business needs for its marketing arm can save on costs. Working on a hybrid model for your requirements can help you see the resources you have available and then fill any skill gaps in an efficient way.
Key marketing skills: conclusion
Relevancy is key for marketing. If your business doesn't have the appropriate skills, you won't excel. We hope this guide has given you a clearer idea of how you can approach upskilling your marketing workforce.
Whether your in-house marketing team has full digital competency, operates traditionally or is a hybrid, you'll reap the rewards once you have a better view of your team's skills.
Getting the basics right is key. Once these are nailed down, you know what will enhance your services. From providing ongoing CPD, to employing the help of tools or an external agency to create an efficient hybrid model, you'll be able to holistically build a fantastic marketing team.
Give your marketing team the skills they need to harness the power of exciting tech and tools to outsmart the competition. Create memorable, personalised ad campaigns at scale for your brand with Bannerflow. Get in touch to book a demo of our premium CMP.
Share this article