3 ways leading travel brands increase conversion
Mastering display advertising can often be a challenge for travel brands. With less customer loyalty, numerous touchpoints across channels, and increasing competition; it's no longer enough to offer exciting destinations at reasonable prices.
This is why leading brands have optimised their display advertising, using new tactics to increase the relevance and success of their campaigns. Read on to discover the three ways your brand can apply these learnings to your own strategy.
Or read the full report to discover all six.
1. Pain: Getting results from dynamic content
Truly effective and engaging dynamic content is the holy grail of the travel industry. If done right, it gives you the capability to serve the right ad, to the right person, at the right time – increasing ad relevance and ROI.
Yet an understanding of what it is and how best to use it is a challenge. This means many brands avoid using dynamic ads and end up using non-personalised, generic ads instead. Ultimately, ads that are less effective!
Solution: How Korean Air used dynamic pricing for targeted offers
Airlines have been at the forefront of dynamic advertising. They leverage data and target relevant audiences to produce personalised ads. Korean Air uses audience targeting to know when to reach viewers at key times during the buyer journey.
Particularly when they need more information or are ready to purchase. Relevant offers and dynamic pricing are then used in dynamic display ads which will show the best prices to consumers. This type of automation works particularly well for airlines. With display advertising, you can target consumers based on flight history and loyalty programmes for example.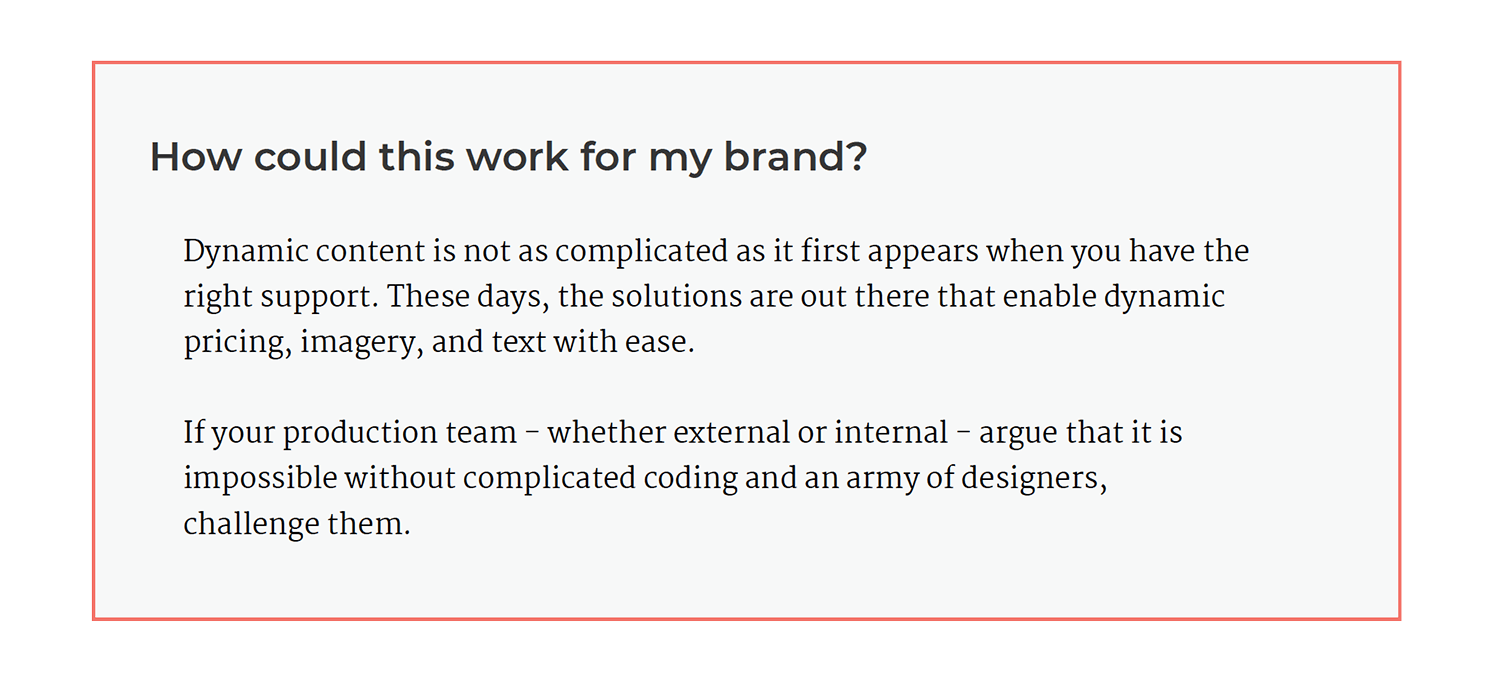 2. Pain: Being creative with new formats is hard to manage
Limitations on the production of creative, speed to make amendments, and the ability to be creative makes using other ad formats such as dynamic content or video unattainable for many travel brands.
Without the right technology set up, many brands are finding themselves limited to a simple static banner with an offer and call-to-action in place.
Solution: Expedia uses a range of video ads across channels
Expedia's first-hand research proves the importance of digital video – with many consumers genuinely interested in the format. Indeed, Expedia found that 62% of leisure travellers and 74% of business travellers want to see a video before making a final booking decision.
By having the right ad tech and internal skill sets to manage it, there is huge possibility for brands – like Expedia – to experiment with a range of video ads across a variety of targeted channels: from in-banner to outstream, and social media.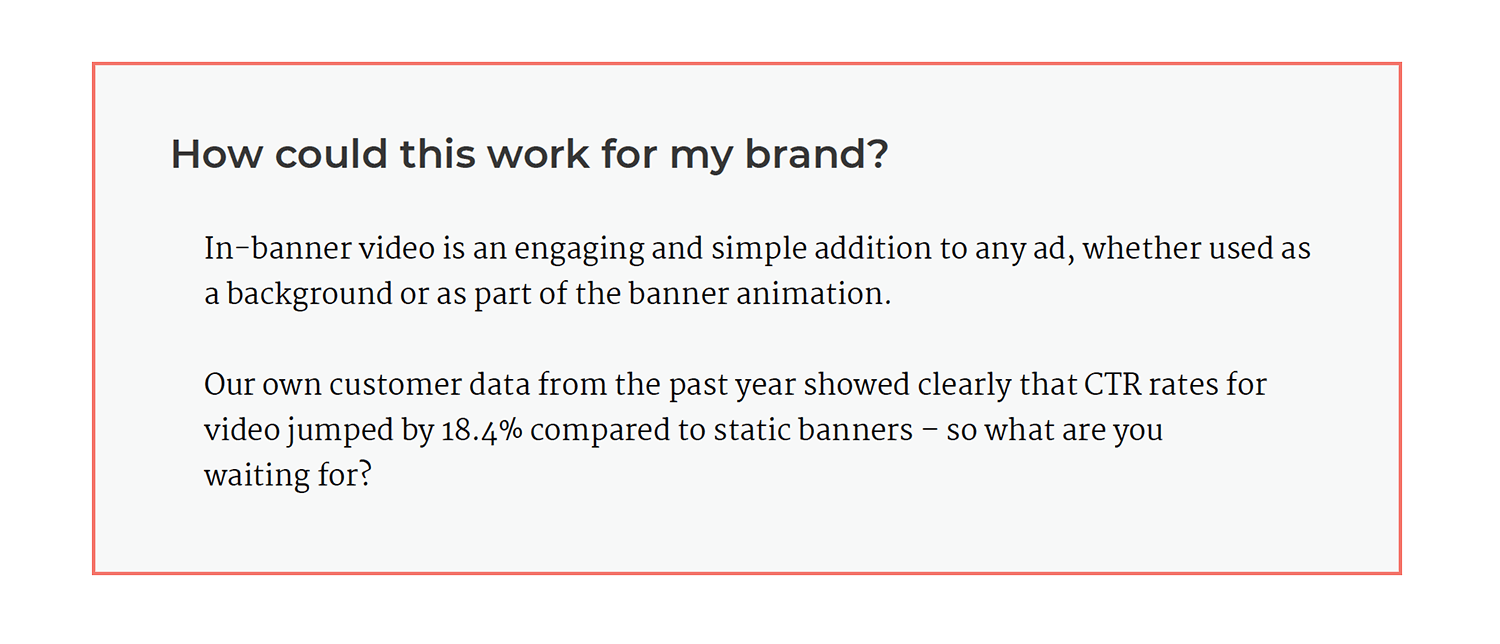 3. Pain: Strict design templates which are difficult to change
There is a basic formula for all display advertising that equals: engaging visuals, an enticing offer, and a call to action (CTA). Yet this arrangement is everything that is wrong with display advertising today. Display advertising can mean so much more.
With the right technology, your creative team can make banners more exciting – with hyper-relevant offers, animated features, and interactive elements which will inspire consumers to dig deeper.
Solution: How GetYourGuide experimented with 'search' in their ads
When GetYourGuide added the HTML5 widget to their banner ads, they saw the conversion rate lift for searches (website searches/ clicks-to-site) from 0.21% to just over 4%.
Thanks to HTML5, they have the possibilities to experiment further. Producing static ads might be the easy option but it isn't going to drive traffic like an engaging display ad will.
See how Bannerflow can help you with smart in-banner widgets here.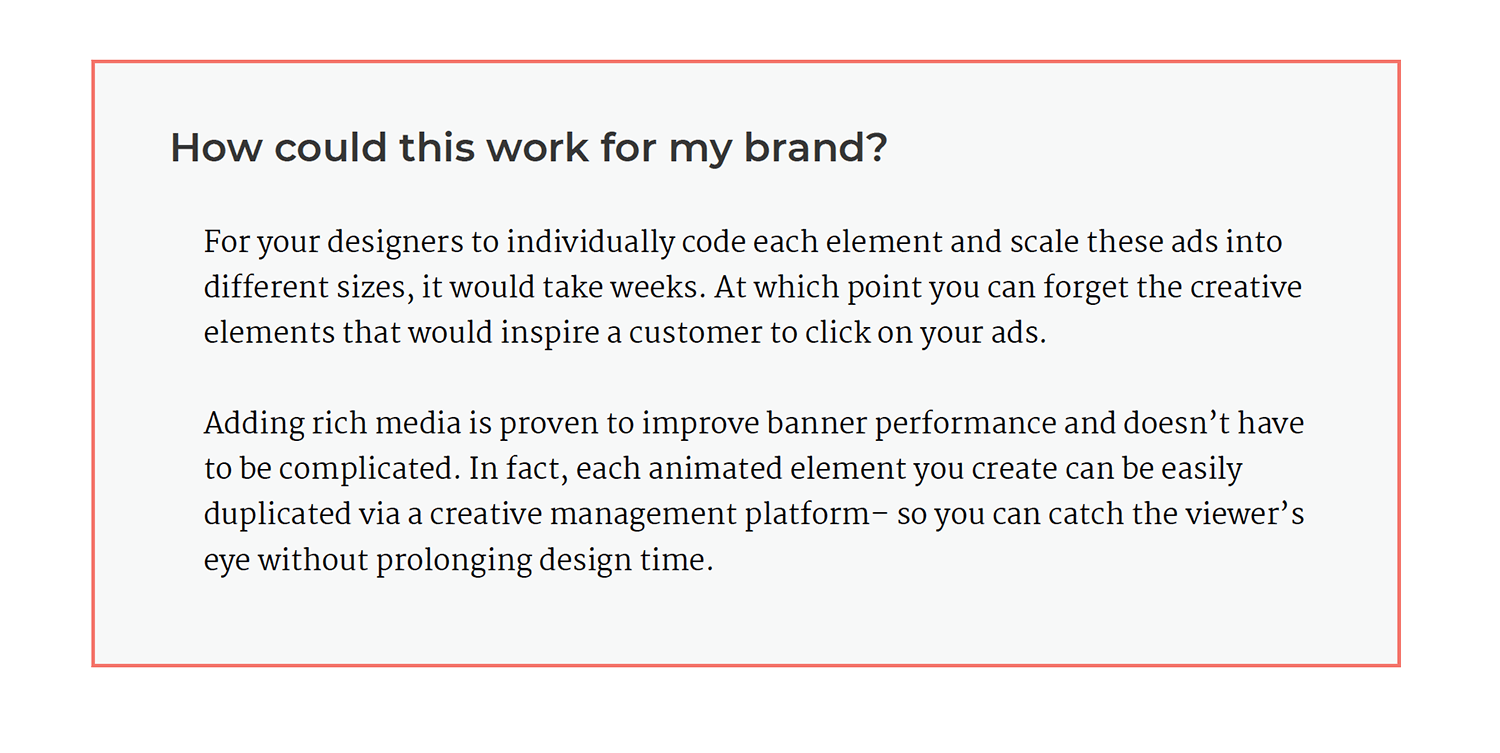 Next steps
Creating display advertising that converts isn't always simple, there are barriers in the way and it's not always easy to pinpoint where it is going wrong.
Yet with these three key methods, mastering your display advertising suddenly becomes simpler.
Find three more creative strategies and read about how Iberia, Lonely Planet, and Kayak use display ads by downloading our free e-book, The travel marketer's guide to mastering display advertising.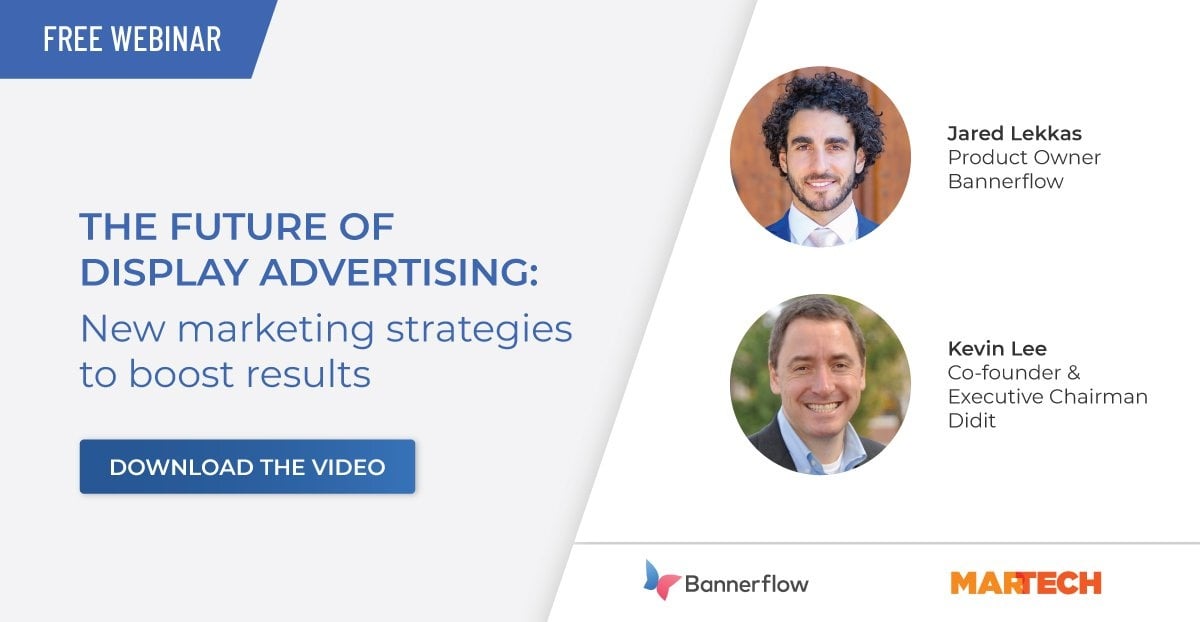 Share this article