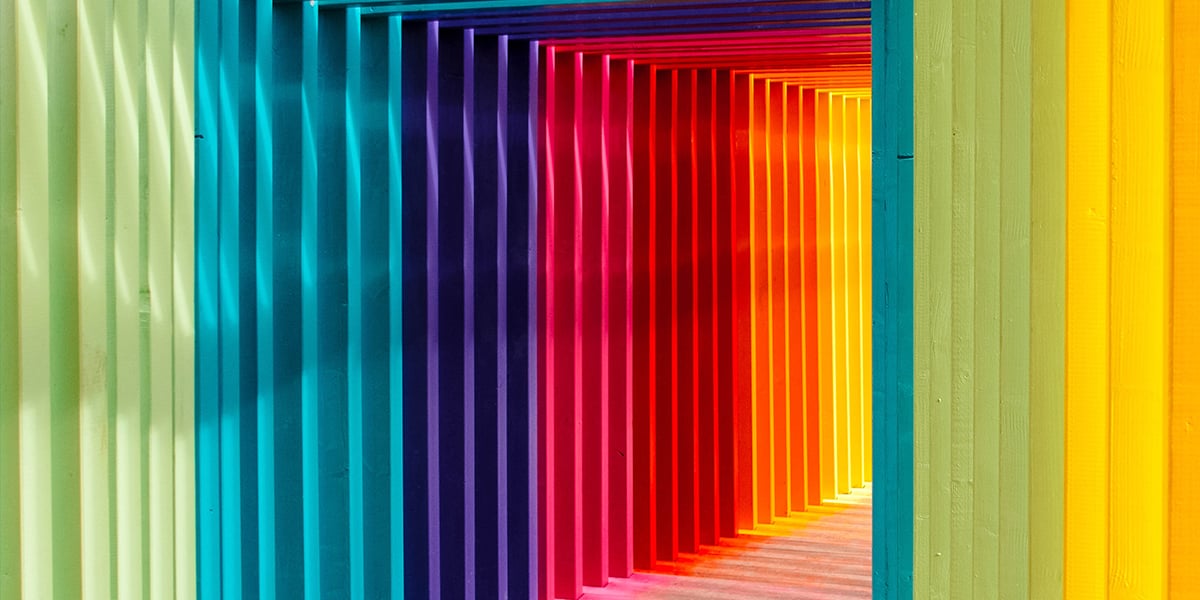 5 powerful reasons to automate your digital advertising production
Automation of digital advertising production saves time, saves money, and in most cases, improves your designers wellbeing! And in today's ultra competitive market it's a key ingredient of any marketing tech stack. If you don't automate production – you can bet a competitor will.
Firstly, what is automation in digital advertising?
Automation in digital advertising refers to any feature or technology that removes manual and often repetitive tasks from production processes. These can be related to both campaign creation and ad management.
On a basic level, within display and social media advertising, automation has the potential to bring huge benefits both to the quality of advertising produced and the quantity.
You may come across smart scaling, creative automation, and any number of auto-optimisation features – all of these are automation technologies. For those lucky few to have an ad creator, such as Bannerflow's Creative Studio, you will have the benefit of all these technologies in one product.
Yet, why should you use automation? And what exactly are the reasons that make automation so essential for the production of digital advertising? Read on to discover why…
Reason 1. Automate production to scale ads, fast
First of all, automating your digital advertising production is not replacing your designer with a machine. Get that thought out of your mind. In fact, it frees your design team from the day-to-day grind of manual ad production.
Manual ad production is slow and requires designers to build ads one at a time. Meaning instead of creating more variations or jumping on the next market trend, your team is stuck building a single campaign signed off weeks ago. It also means you simply can't produce the sheer volume of ads required for today's programmatic campaigns.
Enter smart scaling
Smart scaling was originally conceived by Bannerflow co-founder, Daniel Jacobsson. His pain of creating hundreds of slightly different banner ads, pathed the way for Bannerflow's algorithmic assisted design feature. Smart scaling essentially takes a master design (copy, images and code) then replicates it in all the sizes and formats you require.
The result is campaigns that used to take weeks, now take less than a day. Use smart scaling, and at worst your overall campaign production time frame – from concept to finished campaign – is going to reduce down to hours.
Reason 2. Enable creativity and variation
If you think automation of ad production doesn't put designers in the driving seat – then think again. Indeed, freeing designers from mundane and repetitive design tasks is essential to making a great number of ads fast. Yet, there is another crucial benefit of automation. The elimination of the need to code as a design task.
As Daniel Domingo, Performance Marketing Manager at Grupo MásMóvil states: "To put it simply, Bannerflow has enabled us to reduce our production time! While at the same time increase the number of creatives we develop – without compromising on either branding or design. We now quickly produce ads that are consistent and pixel perfect at volume."
By removing the need to code the HTML of individual ads, designers can rapidly create campaigns at volume that are not only quality but ad network ready. Automatic, asset, font and image optimisations (creative automation) work alongside smart scaling to cut mistakes and crucially cut the time it takes to build ads. Better still HTML5 widgets make it easy to inject Rich Media and video into campaigns via drag and drop functionality.
For designers, by designers
What this means is that designers have more time to do what they do best – which is design. Not code. Use automation within your ad production and you have more time to concept, as well as create more ad variations.
Thus as Daniel further elaborates: "this allows us to experiment with many different campaign creatives continuously, enabling us to increase our ad performance". The end result? Supercharged ad performance through the enablement of creativity.
Reason 3. Smooth collaboration between teams
Digital campaign production, whether big or small, or just for a single channel like display, requires top notch project management. And the faster and smoother the collaboration process is, the better your campaign performance and costs. But how does automation help with this particular aspect of ad production?
Firstly, being able to manage production is integral to effective and successful campaigns. As a modern marketer, using technology to upgrade project management skills is key when it comes to streamline workflows. And, in a fast paced and competitive world of digital advertising, efficient team work – through in-platform messaging, editing and approval – can make a real difference.
Display advertising at its worst is famed for efficient workflows that drag on and on. Worse still shady players have in the past have taken advantage of expected long lead times to increase the cost of ad production. Automation means placing that way of operating firmly in the past and embracing real-time cloud collaboration.
Collaborate in the cloud, in real-time, anywhere
As the Covid-19 pandemic has shown, the ability to work efficiently wherever you happen to be in the world, at whatever hour of the day is simply a must. In-platform messaging is of course one step, as is easy ad previews. These remove the need to send zip files. But that's not enough.
Automation is enabling copywriters and designers to work simultaneously on projects. Copy is edited directly in ads and automatically replicated across digital campaigns. Spin this out to translations too, and translation management goes from long, complex spreadsheets and hours of fiddling about, to translators working directly inside ads, making something appropriate for their local market.
And finally, there is the approval process. A simple box check and campaigns can go live in minutes. Now scale this process up to the enterprise level and we are talking about thousands of ads being signed-off. The control and brand consistency this enables global organisations is unparalleled.
Reason 4. Increase performance with live updates
Staying relevant is the most basic form of personalisation any marketing team should – at a minimum – be attempting. And another glorious aspect of automation is that it enables your production team to do this easily, without fuss and at a good price.
Indeed, reacting to events within multi-market campaigns, on a local level means you can show you have your finger on the pulse. For example, a trading brand can change their ad creative the minute a major event (aka an Elon Musk Tweet) affects stock prices – that's just what CMC Markets did for the UK general election. The result is timely and relevant
ads.
By syncing your automated production tech with a direct integration to an ad network you can update live creatives, with new copy, images – anything – to keep your campaign relevant and engaging. That's why at Bannerflow we offer the ability to combine our powerful ad creator, Creative Studio, with Campaign Management. Thus on the same platform you can produce, control and update thousands of live creatives.
Take automation up a level
Another bonus on automation for display advertising is the option of adding a data feed to your live ad creative. Due to having the option of using code-free HTML5 widgets (mentioned earlier) designers can simply drag and drop either a live data feed into a chosen master ad and scale. The result is you can quickly build ads that show live product feeds, selected offers, weather, whatever you think will drive clicks.
For Max Taub, Head of Optmisation at iGaming behemoth KIndred Group this is essential for its display advertising. "Staying relevant to the customer is a priority. Moreover, a bonus with using live data feeds is that you can use the same banner again and again, and still stay relevant. And the more relevant you are to the customer, the more likely it is that a customer will click on your banner. And this, of course, helps with our return on investment (ROI)."
Reason 5. Truly agile and efficient workflows
Lasty, our fifth reason for automating your digital advertising production is agility and efficiency. If you haven't guessed by now, automation increases your ROI and leads to that holy grail of marketing – agility.
Thanks to better collaboration, project management, and quicker production through combining different automation tech achieving an agile way of working is within your grasp. And when we say agile we mean it. Any in-house marketing team equipped with the latest automation tech is ready to work at the speed of the market. And, recent world events have only emphasised how important this is as a business asset.
Covid-19 exposed just how important being able to quickly adapt to external factors is. For example, nowhere is this more clear than in how sportsbook brands – using Creative Studio – pivoted overnight from live odds ads to video ads due to the lack of sporting events in March 2020. Think of how many other industries could benefit from this way of working?
Automate production to create display and social ads at speed
Another efficiency saving is making full use of automation and smart scaling features to create and export social media ads based on the same master concept as a display ad. More than half of the global population now use social media. And by combining display and social ad production you can quickly increase ROI.
This save your designers valuable time. Plus, it means you can create entire cross-channel campaigns for all the major social networks at high speed. This is particularly useful when you are running a series of ads across display and other channels. Thus, you can seamlessly connect your strategy, stay consistent, and streamline workflows.
Indeed, being able to simply do all your advertising within one platform, will both save your business time and maximise marketing budgets. Combine display and social production and you can have an idea in the morning, and a powerful cross-channel campaign live by the afternoon.
Automate your advertising production!
One final point, simply automating your production is only step one. Beyond production there are whole areas of campaign management and personalisation that can be improved and refined with automation.
Indeed, the possibility to automatically optimise all your live campaign creatives, or rebrand instantly across channels should not be underestimated in their value.
Lastly, like what you're reading and want to see more? Apply for a demo of Creative Studio and take the first step towards transforming your digital advertising.
Share this article