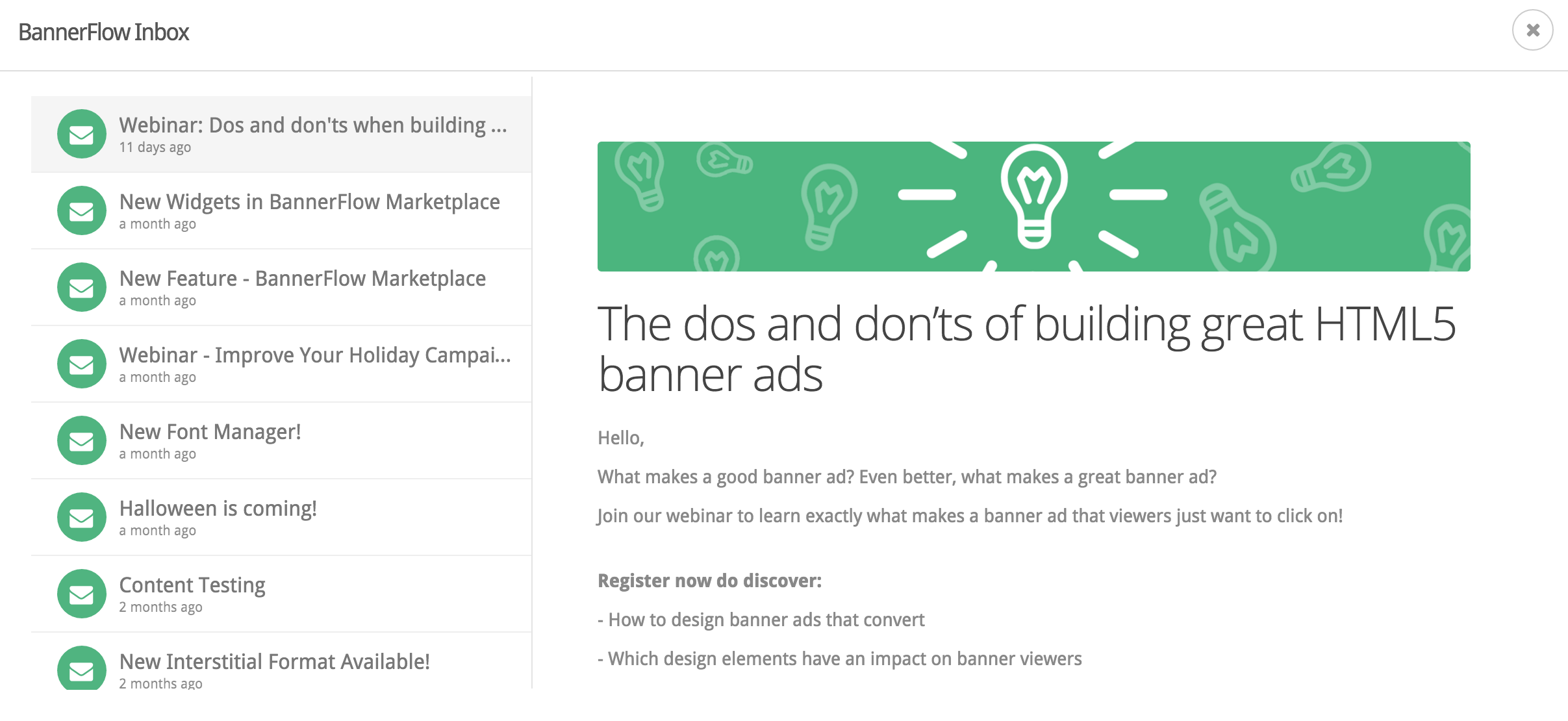 Customer wishes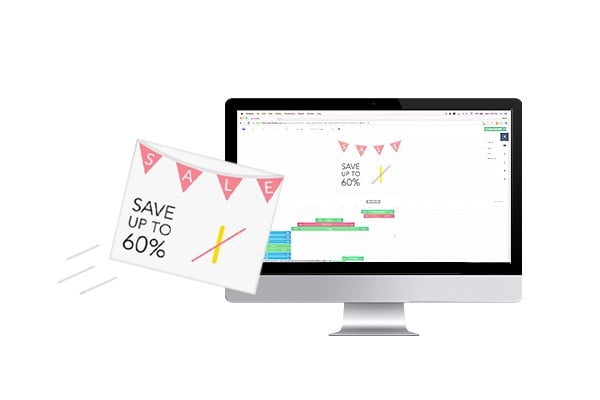 We want to thank all of our BannerFlow customers for the great feedback we received from our recent customer survey. This feedback is very important to us and we have therefore compiled your feedback below and translated them into wishes and also outlined some of our existing features. Find out more below!
Wishes - upcoming features
Our team are working with a bunch of new great features that will be released this year. We will of course add your wishes to our list. Here are some of the customer wishes that we will work with: Advanced Keyframe animations, updated Landing pages, updated Timeline - grouping layers and export statistics.
New feature: Duplicate campaigns and banners to different campaigns and brands is now released!
Existing features
There were some features you wished for that we already offer you today. Find out more about them below and how to get them.
Tips and Tricks - this is a feature we have in the latest version on BannerFlow. We have a BannerFlow inbox where you will receive tips and tricks, as well as other updates from us. Our Tips and Tricks messages contain everything from general tips in the tool to design tips to inspiration for different seasons.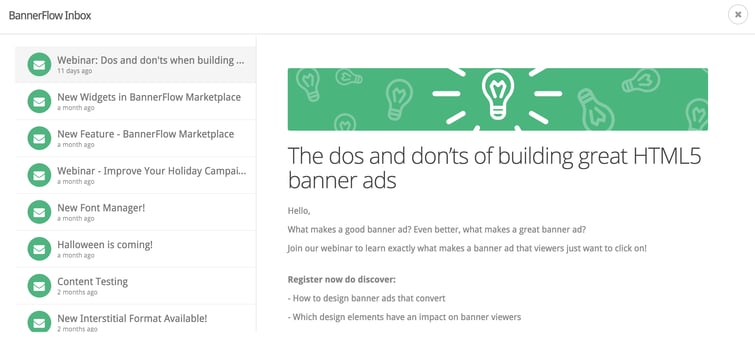 Video tutorials - We have short and helpful videos in the Banner Builder but also in the navigation bar in the campaign overview in the latest version of BannerFlow. These videos will help you to learn how to use BannerFlow and advance your knowledge of the tool. See image below: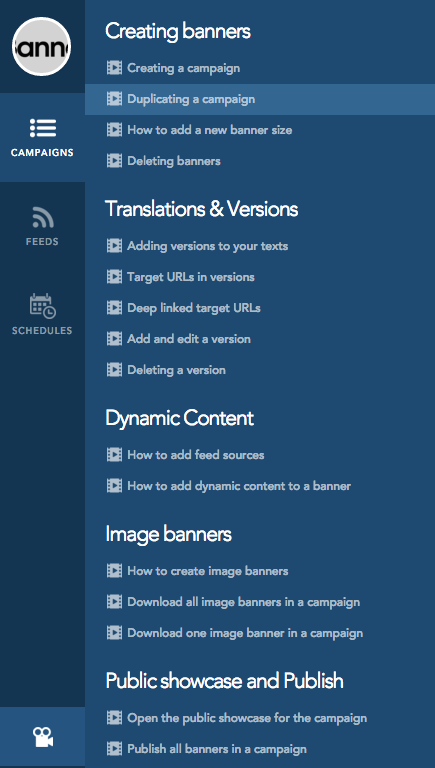 Copy and paste elements - You can copy and paste special styles and paste them in other banners and campaigns. Click on " edit" and "copy special" in the Banner Builder.
Rich Media - BannerFlow have several Advanced Formats that you can test and add in the latest BannerFlow version. To create rich media banners in BannerFlow it is as simple as building a regular banner in BannerFlow; drag and drop. Read more about Advanced Formats in BannerFlow: https://support.bannerflow.com/customer/portal/articles/2155231-advanced-formats
We appreciate your feedback and you are always welcome contact us with any feedback or requests you may have. You can reach us by emailing success@bannerflow.com or by contacting your Customer Success Manager!
Share this article