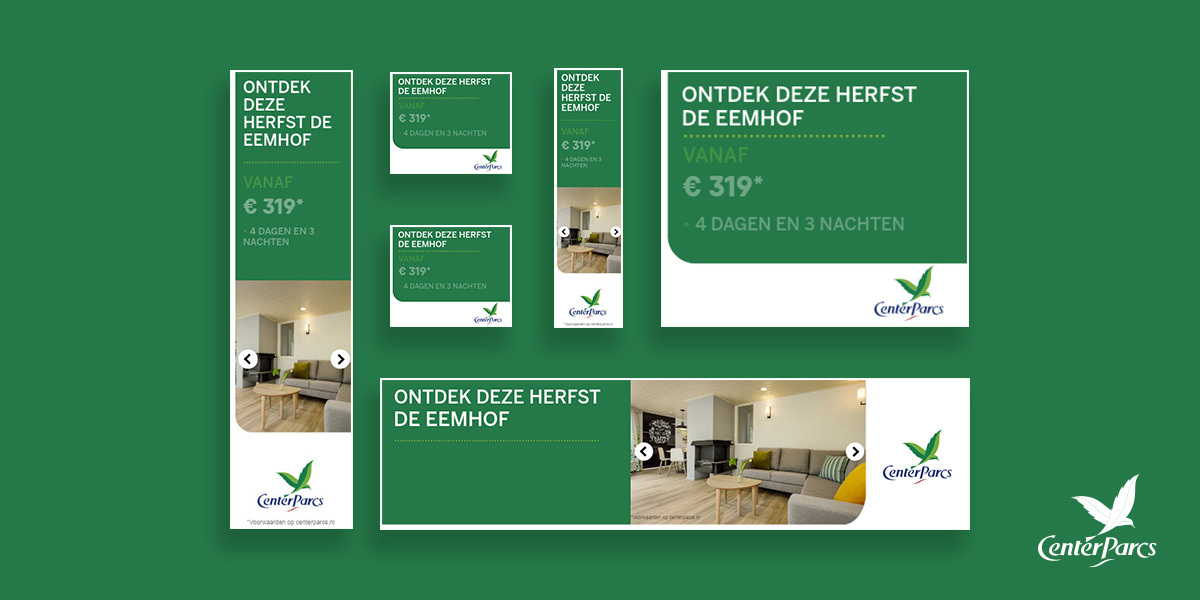 Best Display Advertising Campaign: Center Parcs
Today we celebrate the last winner of 2021's best display campaign competition.
At the end of every quarter, we highlight the very best display campaigns out there, focusing on the use of technology, design, and impact of a campaign. The quarterly winner is then put forward to compete for display campaign of the year 2021.
This quarter's winner displays technological intelligence and sensitivity towards providing for its customers' needs. The winner is Center Parcs:
We spoke to Ines Coppers, Online Media Expert at Pierre et Vacances Center Parcs Group (PVCP) about how her brand stays agile and remains customer focused within its display advertising. Plus, how they use ad technology such as data feeds and widgets to stay relevant and engage customers.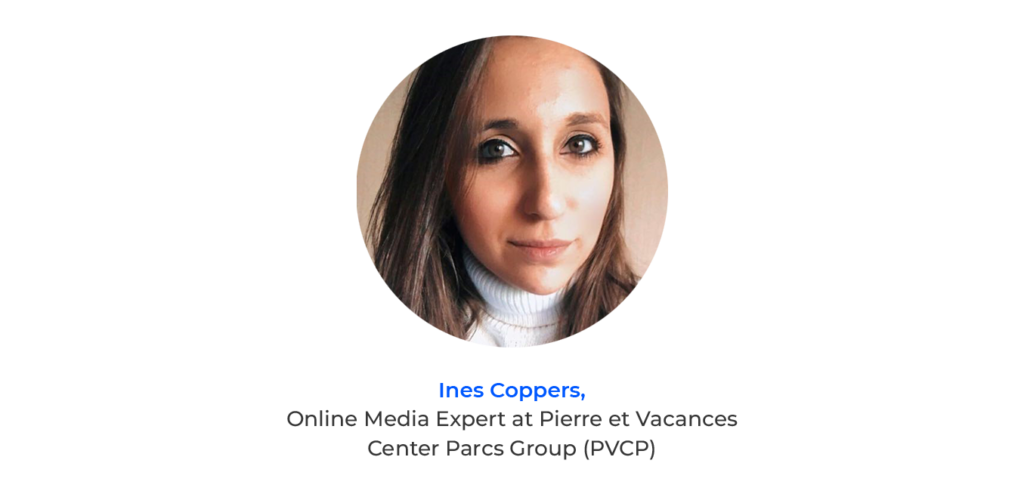 What was the purpose of the winning campaign?
Ines Coppers, Online Media Expert at Pierre et Vacances Center Parcs Group (PVCP): This was created for our Autumn campaign. We wanted to cover a broad arrival period in that campaign, since we see people are becoming more and more interested in going on a holiday outside the school holidays. In addition we also see a boost in domestic travel because of Covid, so we wanted to show all the different parks that we have inside our country.
Normally we work with one price/offer for a campaign, but given the broad window of arrival and the different parks, we wanted to show a relevant offer specifically for each park.
Which design challenges were the most satisfying to solve? How did using Bannerflow help?
Ines Coppers: It was the first time we created a banner set using a data feed. And since it was the first time, the technical part was a little bit more challenging than anticipated. But fortunately I got assistance from the Bannerflow support team to guide me through the process because there are a lot of things that you need to take into account.
Why did you use a product feed and the product feed navigator widget in the campaign?
Ines Coppers: I used the widgets to increase engagement with the banner. We have quite a lot of parks and types of cottages. And by using this widget, we gave people the possibility to browse a bit through our product and to find a park or offer that would suit them best.
By sending them to the relevant landing page that corresponded to the appealing offer, the goal was also to increase our conversion rate.
Are the creative assets custom built or are they repurposed from your existing brand library?
Ines Coppers: It was a little bit of both. Our creative agency created a template for us in Bannerflow, which we repurpose on a daily basis by changing the offers or the visuals. But for this particular campaign, I adjusted the template so that it would fit better with the product feed.
Does the context of where a campaign is placed influence Center Parcs ad designs?
Ines Coppers: This was a programmatic campaign. So for us it is important that we try to stand out in a cluttered environment with a banner set that can grab attention.
In general how do you tackle the design process of producing display campaigns?
Ines Coppers: Our creative agency creates the first template and then it is up to every online media manager in every country to create a new banner set. They do this by either swapping the images or swapping the text.
Which other tools do you use?
Ines Coppers: It's all done through Bannerflow! By doing that we can easily swap elements and see if it's appealing or not. I prefer to do the whole creative brainstorm in Bannerflow too.
How are you preparing for 2022?
Ines Coppers: With the pandemic – and working within the travel industry – we just have to watch all the changing situations very closely. For example, we need to stay agile and move immediately across our campaign creatives if our parks need to close, or if our swimming pools need to close. It's really a case of last minute preparing and working hard – even more so than before COVID. Right now, I'm just thinking about the early birds campaign in January!
How has the pandemic affected how you worked as a team? Did Bannerflow help you to work remotely?
Ines Coppers: Like I said, we are already very flexible but now we need to be even more so. For example if on a Friday evening we may get a message from the government, "As of tomorrow the swimming pools need to close." We then need to get all the swimming pool visuals out of our banners ASAP. Fortunately using Bannerflow we can get the update live across our ads in 15 minutes. COVID has impacted us but we're managing.
Are there any features in Bannerflow that have helped take your ads to the next level?
Ines Coppers: What I think is really helpful is the image displayer widget. It's where you put an empty image in the banner and then you can put the URL from an image; it means you can use multiple images in the same ad. And with, say, four languages you can change that particular image for the right language.
For example, I work in the Belgium market so I always use two languages: Dutch and French. Additionally, we have Center Parcs logos in different languages. It's a real time saver; as otherwise I need to do everything twice!
I enjoy the real-time update feature too. It means if you have to change one tiny thing in a banner set, you don't have to go into all the banner sets agin to do it again and republish. For me, that is really helpful because of working in multiple languages.
How do you continue to find inspiration for your work?
Ines Coppers: I just go to a website and look at the advertising. Maybe that's the downside of being in the digital world?! You basically look at digital advertising – good and bad! It doesn't matter if it's a travel partner or something completely different like retail, or something completely different. You can get inspiration from almost every banner you see.
Take the next steps
If you would like to find out more about how you can use data feeds, like Center Parcs, in your ad campaigns then please contact us. Or if you would like to see the Bannerflow platform in action then book a demo now!
Share this article