4 features of successful display advertising
Successful display advertising is far easier than many marketers realise.
Learn how successful, high performing campaigns are now available for all marketing teams. And how the development of creative management platforms (CMPs) is offering marketers a range of easy to apply strategies, tactics, and technologies.
In this article, we focus on four features to consider when producing high performing display advertising, including:
Using rich media to animate and engage
Driving clicks with in-banner video
Optimising campaigns for mobile devices
Connecting live data fees to your display ads
With the advancements in display advertising technology, there has never been a better time to consider fresh tactics for boosting the performance of your campaigns.
1. Using rich media to animate and engage
Rich media helps marketers engage consumers. Essentially, it unleashes the full potential of HTML5 and is a technology that marketers should use across all their display campaigns.
What are rich media ads?
Rich media refers to display advertising that includes features like video, audio, or other creative elements, which encourage viewers to interact and engage with display ads.
It also works as a good alternative to video, as HTML5 animations are simple to build and smaller in file size. This is because HTML5 rich media ads are coded and thus optimisable.
Why use rich media in display advertising?
Using rich media is a good way for your ads to stand out, as they are proven to grab viewer attention. Indeed, eMarketer research shows that brands experience higher levels of engagement (16.2%) using rich media ads compared to static banners.
And the best thing: building rich media ads is straightforward if you have access to a CMP. These automatically code rich media ads, removing the need of a specialist developer and make them accessible to all types of marketer – not just the large agencies.
Best practice tips:
A criticism of rich media banners is that sometimes the "weight", or the size of the ad's file is too large. Indeed, poorly designed rich media ads do reduce performance; slowing down pages or obscuring content.

However, thanks to HTML5 ad builder tools included within CMPs this isn't an issue. Display creatives are automatically optimised to the IAB's LEAN standards . Meaning, if you build a rich media ad via a CMP, your ads are lean by default and perform as intended.
2. Driving clicks with in-banner video
Adding a video to a display ad creates energy, and can naturally catch a consumer's attention more than static images . (It is easy to produce successful video display advertising if you follow recommended best practices).
What is in-banner video?
In-banner video is a video clip that exists within a display ad. It uses the space provided for an HTML5 banner ad to deliver a video that is either part of a HTML5 animation or provides the viewer with the choice to click-through to a full video.
Why use in-banner video?
Display advertising viewers consume video a lot more efficiently than text. Furthermore, in-banner video ads perform better than static banner ads in click-through rate.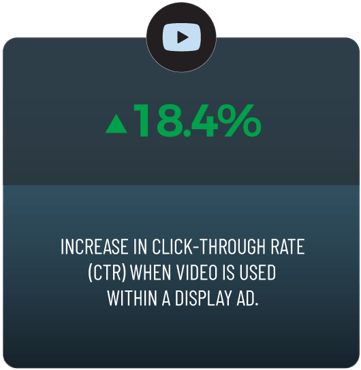 Another reason for the use of video banners is user experience. In-banner video has evolved into respectful advertising experience. If a user doesn't want to engage with the video ad, they scroll past it. If they do want to engage, they interact with it. Well-crafted video banners provide the viewer with a positive choice.
Best practice tips:
In-banner video can help marketers produce successful display ads in other ways too. For example, videos can be used as backgrounds for product ads. While, banners can be exported as MP4 files to be used within digital out-of-home (DOOH) campaigns.
It can also help marketers at different points of the sales funnel. For example, a landing page built using Bannerflow can contain a video just as easily as a banner.
3. Optimising campaigns for mobile devices
Optimising and tailoring display advertising for mobile should always a priority. Successful display campaigns work across devices and are scheduled to take advantage of changing consumer habits, such as weekend device usage.
What are mobile display ads?
Mobile display ads are banners that are optimised for mobile devices. They are specific sizes of responsive HTML5 banner ads that feature copy, creative elements and images tailored for mobile interactions with consumers.
Why optimise campaigns for mobile devices?
Use of mobile devices is growing year-on-year. Therefore, using responsive display ads, and building campaigns that contain mobile sizes is essential to adapt to how viewers consume media.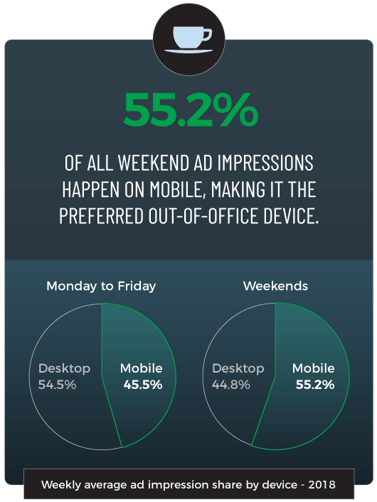 There is also now clear evidence that mobile display ads are the preferred leisure time (device interactions outside of norm working hours) display format with consumers.
To take advantage of this, and produce high performing display advertising, marketers must be able to schedule and control which ad sizes to publish and when. Again, if a marketing team has access to a CMP, building, publishing, and optimising mobile campaigns is not an issue.
Best practice tips:
Bannerflow co-founder, Daniel Jacobsson, makes the point "that today mobile browsers are just as good as those for desktop. And that rich media should be embraced across devices. Just because mobile ads are smaller it is not an excuse for display advertising to be static and lifeless".
As well as designing mobile first, marketers must not be shy in using the same range of strategies, tactics, and technology they would use for desktop. Successful display campaigns work across devices.
4. Connecting live data feeds to your display ads
Data feeds help make even the most basic display ad more relevant. They offer the ability to present consumers with your brand's latest content, including products, live offers, and sporting odds.
What are data feeds?
A data feed, or web feed, is essentially a spreadsheet with which frequently updates content to an ad. Often, display advertising feeds are XML-files and can contain data such as words, and sentences in any language, numeric values, image URLs, and links. You can even use them to dynamically display live product inventory.
Why use data feeds in your display advertising?
Using a data feed ensures that display campaigns can remain personal, relevant and fresh. They are a brilliant way to control and display relevant ad content.
One of the first industries to use data feeds in banners was iGaming; with early adopters showing live betting odds (now standard industry best practice). However, many brands – in other industries – are still in the early stages of using data feeds, suggesting an opportunity for marketing teams in those sectors.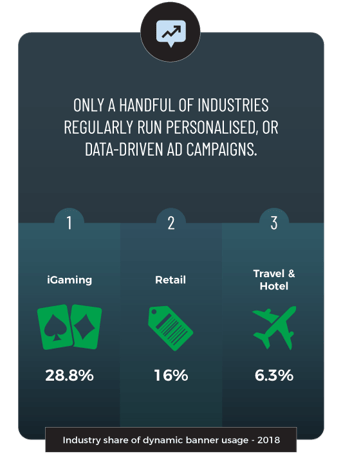 What makes the use of data feeds notable is their relative ease to create and control via a CMP. All you need to do is connect a data feed to your master creative and this will then show the copy, products, or offers you want displayed across all ad sizes and variants of a display campaign.
Plus, use more sources of data and you can start to build even smarter campaigns that use dynamic creative strategies. Data feeds are an important first step towards building personalised and hyper-relevant display campaigns.
Best practice tips:
Combining data feeds with retargeting is a great way to improve display advertising performance. It means that consumers only see the products or offers that are relevant to them.
For example, if a customer has been on a website, and their journey tracked, a brand can serve a display ad with a data feed to show products or offers only relevant to that particular consumer.
Successful display advertising uses all of the above!
Finally, the truth is to produce high performing display advertising you need to do all of the above! Plus, there are many other considerations to take into account too.
Indeed, another element of successful campaigns is staying ahead of the competition. If you would like to know the latest display trends for 2019 we recommend you download Bannerflow's free infographic now.
If you want to find out more about how Bannerflow's CMP can transform your marketing team's display advertising, watch how Bannerflow works, or apply for a demo.
If you want to know more about how in-house marketing is evolving, check out our in-house report in collaboration with Digiday. Click below to learn more!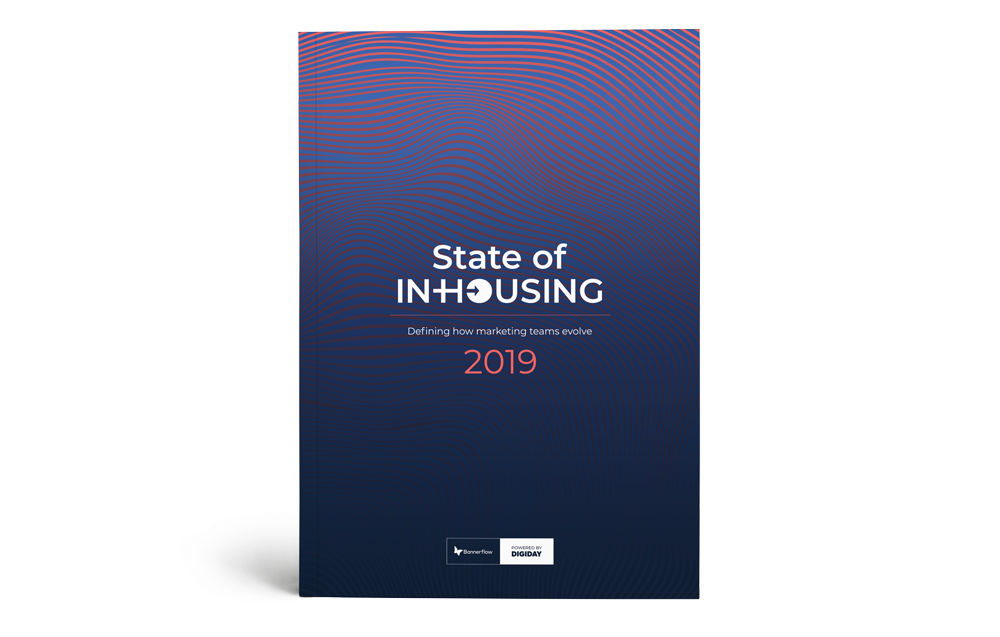 Share this article