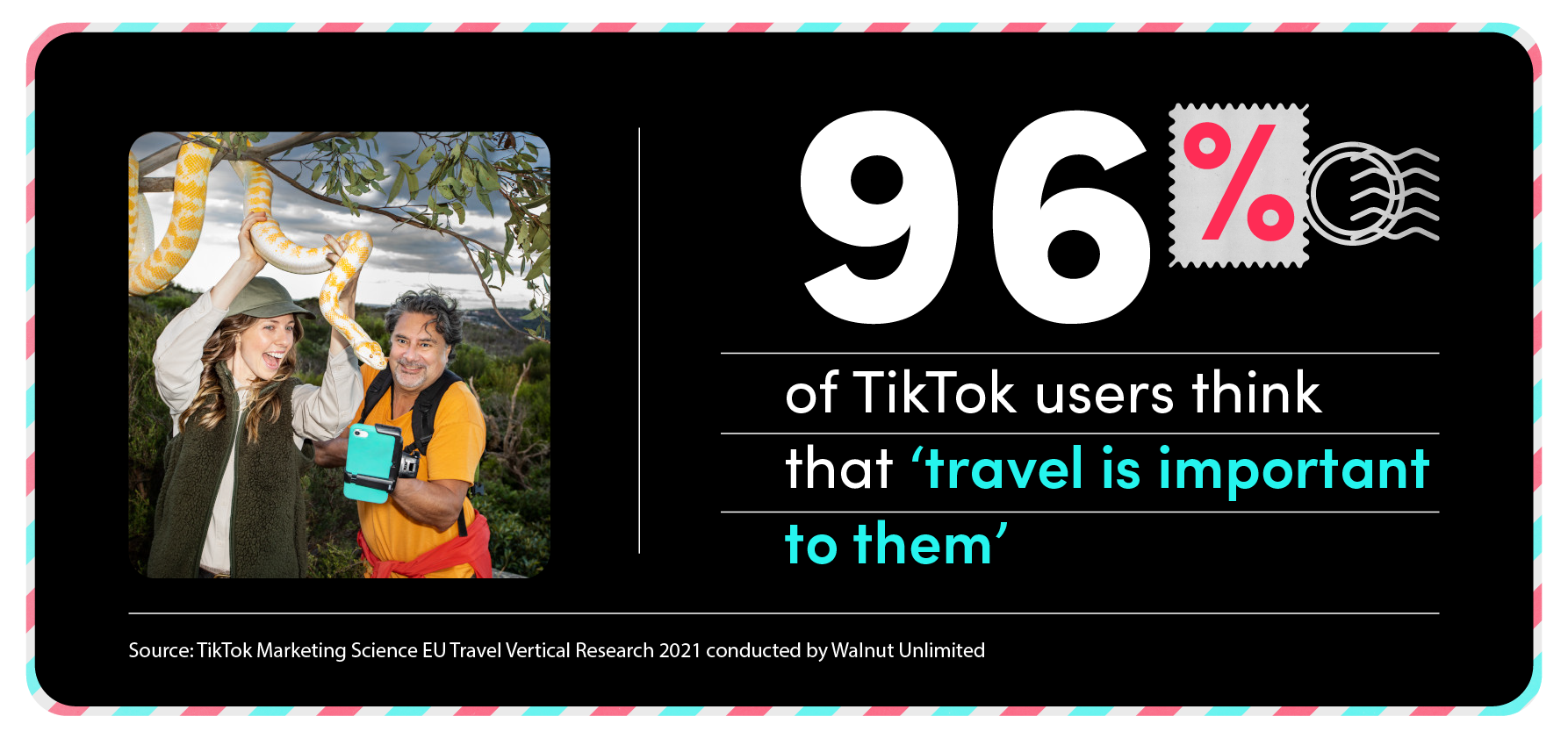 The Latest Updates on Social Media Platforms - August 30th 2023
The social media landscape is ever-evolving and marketers need to stay updated to get the best results. In order to help you stay on track, we've put together some of the latest updates to social media platforms in the past few weeks.
This edition focuses on TikTok's initiatives towards AI-generated content transparency, Instagram's enriching multimedia features and engagement tools, and Meta's efforts to refine AI-generated content for accuracy. Dive into the myriad of updates, from labeling AI-content to multimedia enhancements, that are reshaping the way users and advertisers interact on these platforms.
TikTok
TikTok Takes a Step To Distinct Ai-Generated Content on Its Platform
Transparency in content creation is paramount. TikTok has enhanced this principle with the release of its new label feature, designed specifically for AI-made content. When uploading, creators can now find an "AI-generated content" toggle within the "more options" section. Using this label not only fosters trust but also aids in preventing unintended content removal. Remember: unlabeled content may be subject to removal.
Historically, TikTok set a strong stance in 2020 by prohibiting deepfake videos, citing their potential to mislead and distort facts. This policy remains robust, as evidenced by the removal of a viral deepfake featuring Joe Rogan earlier this year.
In related news, it was announced that Instagram is reportedly developing its own labels for AI-generated content. Preliminary insights suggest posts might feature notifications such as "The creator or Meta confirms this content's AI origins", supplemented with explanatory details about AI-related content.
This is a great step for users as it enables to them to differentiate between authentic content, whilst limiting the spread of misinformation.
Instagram
Instagram Introduces Music to Carousel Posts
Instagram has recently launched the addition of music to photo carousels, a step towards richer user engagement. This was showcased in partnership with pop artist Olivia Rodrigo, who embedded her new single "bad idea right?" in a photo carousel.
Building on music-related features, in June, Instagram introduced a capability for users to share song snippets via 'Instagram Notes'. The platform also launched an updated "Collabs" feature, allowing up to four users to co-create a post or Reel, enhancing content reach.
Moreover, the "Add Yours" sticker, a tool for participation in challenges or hashtags, has been refined. Creators can now spotlight specific Reels from their followers, labeled as "Creator pick", to encourage broader user participation.
As revealed by Mark Zuckerberg in Meta's Q2 2023 earnings call, Reels has garnered 200 billion daily views, with a significant revenue uptick. This comes amidst Instagram's shift towards emphasizing video content, though reassurances from leadership confirm that photos remain a core platform feature. The addition of music signifies Instagram's commitment to multimedia evolution.
Meta's Threads Boosts Features for Enhanced Instagram Integration
Meta's Threads app has rolled out a fresh update, deepening its integration with Instagram. Users can now share Threads posts directly to Instagram DMs, streamlining interaction between the two platforms. Given Threads' foundation on Instagram, this development has been anticipated by many.
The update introduces a profile mention button, allowing for effortless account mentions in posts—mirroring the '@' functionality on other platforms. Despite Threads' initial beta launch, such additions align it more closely with established social media features.
Added enhancements encompass custom alt-text for images and videos, and refined list-sorting tools. Users can efficiently categorise followers and posts chronologically, and track posts liked or shared within a week.
Threads' recent iterations have introduced a web app, language translation, and a feed organised by followed accounts. While still lacking a hashtag function for topic searches, Meta assures its imminent arrival, along with DM integrations.
Meta's rapid feature additions aim to rejuvenate Threads, which, after a highly publicised launch, has seen a decline in recent user activity.
Instagram Explores New Metrics Format With Emphasis on Shares and Comments
Instagram is piloting a new metrics display for posts that will show counts for shares and comments, alongside Likes—if users opt to view them.
This potential change encompasses counters for both comments and shares, offering a snapshot of user interactions per post. This shift reflects Instagram's growing emphasis on shares, aligning with the platform's observed trend of users favouring more private interactions over broad public posts.
Highlighting share counts directly in the user interface might spur increased content sharing by harnessing a subtle peer-influence mechanism: when users see widespread sharing of a post, they might feel inclined to share it too.
The visibility of comment counts may also motivate users to delve into the discussion, fostering heightened post engagement.
While these new indicators might not drastically alter user behaviors, it's noteworthy that Instagram previously experimented with removing Like counts in 2021. The rationale was to alleviate the pressure and negative comparisons particularly reported by younger users. Instagram's leader, Adam Mosseri, stated the intent was to reduce competitiveness on the platform, striving for more genuine connections.
It's intriguing then, how this move to add more comparative metrics reconciles with Instagram's earlier stance. Perhaps evolving user behaviors or the quest for higher engagement might be overshadowing initial concerns.
Early reports suggest select users are already seeing this metrics format in their app, indicating Instagram's willingness to gauge its impact.
Instagram's New Collaborative Feature: Adding User Content to Existing Posts
Instagram is trialing a feature allowing users to contribute images and videos to an existing post, promoting direct collaborations.
This option lets post viewers propose content additions, but any user-submitted media remains pending until the original poster approves it. This paves the way for jointly curated photo albums and shared in-app experiences.
Such features resonate with Instagram's recent efforts to bolster engagement. In 2021, the platform introduced the "Add Yours" sticker, enabling users to solicit responses to their Stories. Additionally, the app expanded video remixes, enhancing creator-content iteration.
These advancements echo trends from TikTok, where remixes and duets foster increased user interaction. TikTok's influence is undeniable; its trends often spawn numerous adaptations, transitioning users from mere viewers to dynamic contributors. This can potentially escalate their path to popularity.
However, there's the side effect of recurring content, with users hearing the same trending sounds repeatedly. Despite this, the diverse user interpretations of popular content are compelling, and it's logical for Instagram to integrate similar functionalities.
Brands could leverage this new feature, instead of prompting user-generated content (UGC) through hashtags, brands could invite users to contribute directly to an original post. This user-added content would only display in the brand's post, not the contributor's profile, possibly fostering increased engagement.
The feature's success, especially for brands, hinges on its implementation details. For instance, if a post receives approved additions days after its original posting, will it regain prominence in feeds? Or would brands benefit more from reposting such updates afresh? The intricacies of this feature's operation will decide its applicability for promotions versus personal photo album creation.
While the specifics of testing and rollout remain undisclosed, further updates are anticipated.
Meta
Meta Working On Generative AI Tool to Help Improve the Accuracy of AI Responses
Meta is addressing the challenges of generative AI tools generating misleading outputs by introducing a new process named "Shepherd." This AI-driven system critiques and refines model responses to enhance the accuracy of AI-generated content.
Meta describes their methodology as rooted in a robust feedback dataset curated from community input and human annotations. Despite Shepherd's relatively small size (7B parameters), its critiques match or even surpass those from models like ChatGPT. When evaluated using GPT-4, Shepherd's performance ranges from 53-87% win rate compared to its competitors. In human evaluations, Shepherd typically outperforms other models and is on par with ChatGPT.
One might wonder why these feedback capabilities aren't integrated directly into the main AI model to yield improved outputs from the start. Such integration could enable generative AI systems to re-evaluate and refine their responses.
OpenAI's GPT-4 is already showcasing superior performance compared to commercially available models, such as the current iteration of ChatGPT. Moreover, some platforms using GPT-4 for moderation tasks find its performance comparable to human moderators.
This advancement could revolutionise AI's role in social media moderation. Although AI might never fully grasp human nuances, we might soon experience heightened automated content moderation. For routine inquiries, systems like Shepherd might further enhance AI's output accuracy or guide developers in improving their models.
In conclusion, generative AI tools are rapidly evolving. They are not only impressively capable currently but are also advancing towards becoming more reliable and integral to daily workflows.
TikTok
TikTok Publishes Playbook for Travel Marketers To Take Advantage Of
TikTok has unveiled a comprehensive travel marketing guide tailored to aide travel-oriented businesses in leveraging the app's escalating holiday interest.
According to TikTok, a staggering 96% of its user base is actively seeking travel experiences, with 77% acknowledging the app's influence on their recent travel acquisitions.
Given this profound user engagement, it is prudent for travel marketers to consider TikTok as a viable platform. The newly introduced 25-page guide, accessible upon email registration, offers an assortment of research insights and strategies to optimise marketing endeavours.
The document begins by assessing general user engagement patterns on TikTok, emphasising its emergent stature as a pivotal networking medium. Subsequently, the guide delves into predominant travel trends and preferences manifested by TikTok users.
Furthermore, it offers insights into the kind of travel content gaining traction among users and presents bespoke campaign suggestions harmonised with distinct business services.
Additionally, the playbook incorporates case studies, recommendations for ad formats, and a detailed breakdown of the strategic application of each feature.
Travel marketers stand to gain significantly from this resource. However, access does require sharing an email address, potentially leading to future promotional communications from TikTok.
The world of social media is in a perpetual state of transformation, and the past few weeks have once again proven its dynamism. From TikTok's endeavours to ensure content credibility to Instagram's relentless push for user engagement and Meta's innovative approach to AI-driven content, we witness platforms persistently striving for excellence. For marketers and general users alike, staying abreast of these changes is crucial. As these platforms evolve, so do the opportunities they present.
Subscribe to our LinkedIn Newsletter for more insights as soon as they come out.


Share this article