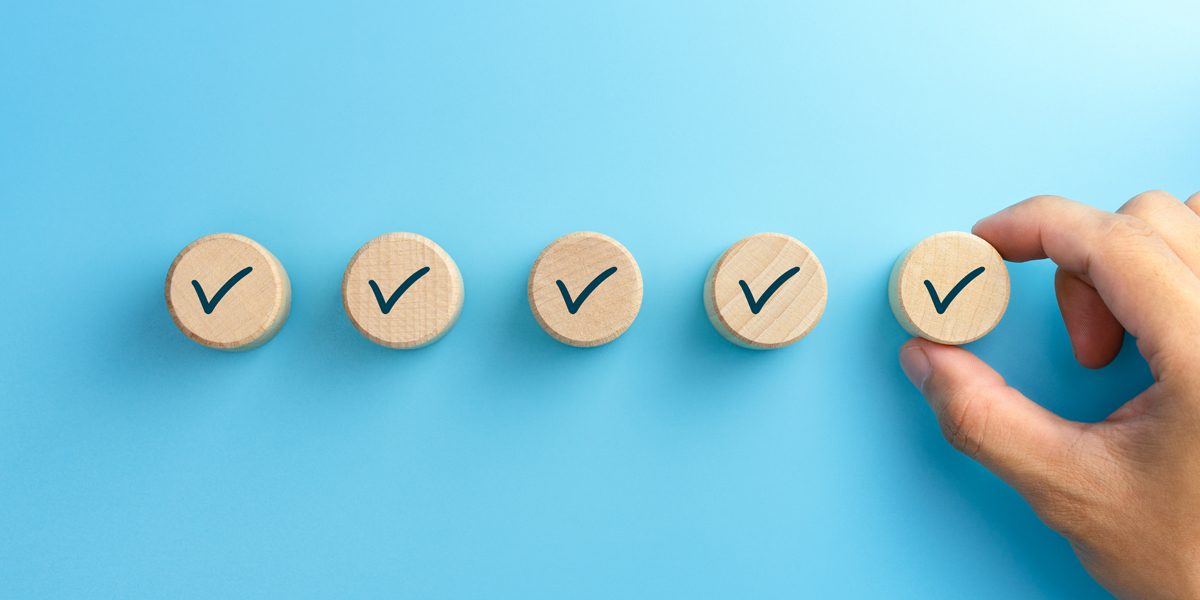 Five Marketing Trends You Should Have Implemented By Now
The year is more than underway, and your business' marketing strategies will likely be defined for the remainder of the year. However, there should always be room for improvement, and if you have yet to consider the leading trends and strategies defined in our The State of In-Housing Report 2022, there is still time to maximise their potential for your business.
In this article, we highlight the top five in-house marketing trends you should have implemented by now and how to get the best out of them. Those top trends are:
Content marketing

Data analysis

Influencer marketing

Video marketing

Social media optimisation
1. Content Marketing
48% of respondents in our report stated demand for content had increased in 2021. Therefore, any organisation looking to meet the needs of 2022 should have a clear focus on content creation and development. Content lies at the heart of all your marketing efforts, and it is the most effective way of connecting directly with your customer. Quality, evergreen content helps position your brand as an expert within your field and adds value to your customer's experience beyond your products or services. In addition, a good content marketing strategy helps to tell your brand's story. Research carried out by Headstream found if people love a brand story, 55% are more likely to buy products, 44% will share the story, and 15% will immediately buy the product. Therefore, quality content helps amplify your messaging as well as increase sales.
2. Data Analysis
No 21st-century business can claim to be succeeding if they haven't maximised the potential of their organisation's data. Our Report found that 36% of respondents planned to advance their data-driven analytics strategy to create more personalised content in 2022 but is this happening? Personalisation is what the consumer wants, and with quality data analytics, your business can easily deliver it to them. However, one study found that 87% of marketers consider data their company's most underutilised asset.
Bringing your data analysis in-house allows you to benefit from full ownership and control of said data too. First-party data access should be a priority for your organisation so it can quickly meet ever-changing customer demands. It is also valuable for ensuring you can promptly comply with any legal requirements within your industry. Both of these practices are much more difficult if an external agency holds all your customer data and insights.
3. Influencer Marketing
Influencer marketing in the UK grew by 400% between 2016 and 2021. It is clear this is an approach to digital marketing that no business can afford to ignore. However, as our Report found, influencer marketing isn't limited to trending companies, big brands, and product-based businesses. For example, increasing influencer marketing was the top initiative for respondents working in financial services (30%). Less traditional or naturally fitting sectors are finding ways of tapping into the potential of influencers who fit with their ethos, brand messaging and industry. Finding the right influencers is invaluable for success in this type of marketing, but it can work for any brand with the right research and pitching to the right people.
4. Video Marketing
Video is accepted as one of the most popular means of engaging with people online. As of 2022, the average person is predicted to spend 100 minutes a day watching online videos. Therefore, businesses crafting digital marketing strategies need to ensure their content is within these 100 minutes. In addition, 26% of respondents in our report stated they plan to increase their in-house online video skillsets. This is vital to remain current and engage with your potential customers on platforms they are already using.
The platform chosen to share and develop your video content is also important. TikTok, for example, has taken over from Google as the most accessed domain name in the world. This short-form, instantly satisfying form of video is hugely popular with younger consumers, and as their spending power increases, so may your need to market across this platform. YouTube has also not lost its popularity. Hootsuite report that YouTube ads have the potential to reach 2.56 billion users, and capturing even a small portion of this userbase can transform a business's fortunes. If your company has yet to invest in and make the most of video, there is still time this year.
5. Social Media Optimisation
The Digital 2021 October Global Statshot Report found that 58.4% of the world's population use social media. This equates to over 4.6bn people, so optimising your business social media strategy can reap considerable rewards. Furthermore, our State of In-Housing Report 2022 found specific areas where organisations enhance and improve their social media. For example, 40% of those surveyed said they were expanding their shoppable social media tactics in 2022. Shoppable social media shortens the sales funnel and adds convenience to the buyer's journey. It also allows you to maximise the value of your social content.
Beyond this, optimising your social media channels effectively helps to create the consistent messaging consumers expect. Whether they visit your website, drop you a Tweet or correspond via contact centre or email, the brand messaging should be the same and consistent. Your social media platforms need to reflect a consistent brand message tweaked to satisfy the audience using that channel. For example, you may share the same blog post across LinkedIn, Instagram, and Twitter, but your messaging introducing the post should differ depending on the platform. These kinds of small tweaks are appreciated by your audience and help your messaging is always on-brand but still optimised by channel.
It's never too late to expand and improve your digital strategy
Your approach to digital marketing should be regularly examined. You should also keep in mind the latest trends and look to competitors and contemporaries for inspiration and signs of what works well and what doesn't. You can still download The State of In-Housing Report 2022 and benefit from our insights into the direction digital marketing is taking and how to maximise the power of in-housing for your business. It's never too late to try something new or change up your marketing approach.
Want our latest articles to your inbox? Subscribe today!
Share this article