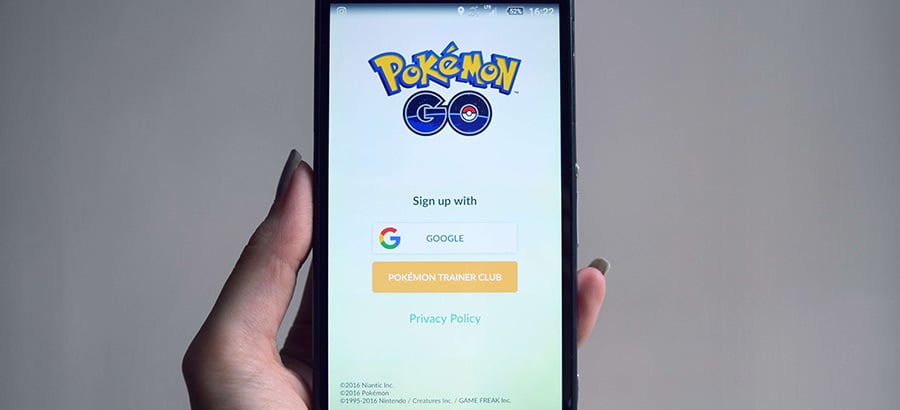 How Pokemon GO and Augmented Reality are changing marketing
Since being released just a couple of weeks ago, Pokemon GO has taken the world by storm. It's Nintendo's second release on mobile, based on their ever popular franchise about catching and collecting Pokemon, the small, fictional creatures. It's innovative, in that it uses Augmented Reality (AR) effectively, as well as taking a cherished franchise and putting it in the hands of millions of smartphone users. The concept itself is simple. The Pokemon are pinpointed on a real world map, and when you get to the location, you use your camera to see them in the 'real world' via your phone screen, and catch them.
All very well, but what does this have to do with marketing? Well, the app itself has been breaking records all over the world since its release. It shot straight to the top of the app store charts on both Android and Apple, and just 7 days after it's release it had over 20 million users active in a single day. It's not just downloads, but the engagement is staggering too. The average user spends more time per day using this app than any other, including the big hitters like Facebook. This means there is a huge, engaged audience out there, so advertisers need to figure out how to reach them.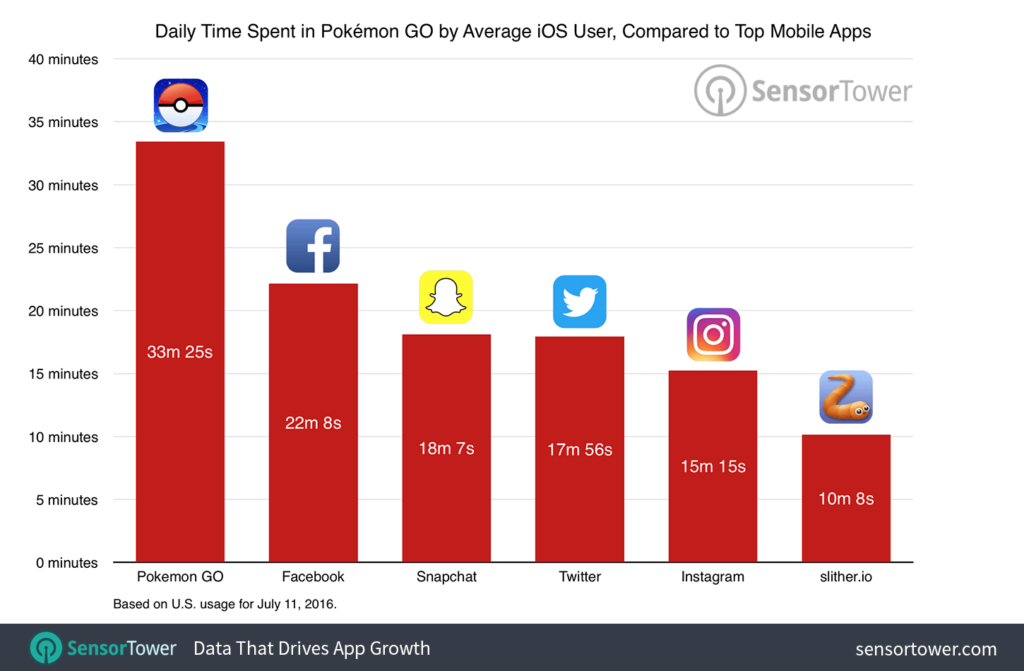 There's something else about this audience that has made marketers pay attention too. People of all ages have been downloading the app, but a really large portion of them are in the 18-24 age bracket. What makes this so special? Well this group is particularly difficult to reach through traditional marketing avenues. They are the demographic most blind to banners, as well as the highest proportion of those that have ad blockers installed.
The app itself doesn't have any ads displayed in the traditional sense, and there's no inventory for banners for advertisers to purchase. The game is currently making money purely from in-app purchases, but that's soon going to change. The company behind the game, Niantic, will start allowing brands to sponsor locations. The idea is that Pokemon will appear at their selected location, and draw users there. Then they can access exclusive offers, and hopefully spend money with the brands involved, whether it's a clothes store or a restaurant.
Some local businesses have already been using the app as a marketing tool by thinking a little outside the box. Rather than waiting for the partnerships and setting up official sponsored locations, some savvy entrepreneurial spirits have been buying 'lures', which draw a number of Pokemon to a single location, and leaving them for other people to catch. The lures are reasonably priced, so it wasn't a huge outlay for any of the people who tried it, and some of them saw great results.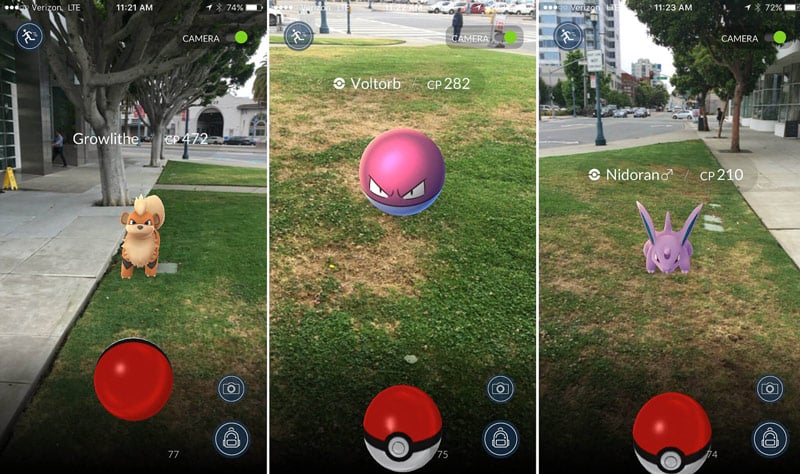 One Brooklyn based pizza restaurant did this, and according to reports, noticed a 75% increase in revenue for the period the lures were active. Other places are taking different approaches, with another American restaurant called Char's Pizza offering free food to anyone who takes over their gym with any Pokemon with Char in the name. This probably makes no sense if you're not familiar with the franchise, but that doesn't matter too much. What matters is the huge potential for new marketing opportunities tied in with the increasing popularity of AR.
Not only this, it shows that innovative businesses and brands are more than willing to embrace new tech and make it work for them. It's a great approach to take, as so many other marketing channels are pretty saturated, whereas with new technologies there are new audiences and new ways to market your brand. It also shows the younger demographics that your brand is forward-thinking and innovative, which in constantly evolving age of tech is important.
Purely in terms of AR, the marketing potential is tremendous. What Pokemon GO has demonstrated is that, given the right motivation, people will get out and use AR to interact with the world around them. They just need good reason. Obviously not every brand can create something even close to Pokemon GO, but they can think of new ways to market towards this audience who are now spending a huge amount of time seeing the world through a screen.
This means you can show your ads in more innovative ways, and even make them more specific and targeted based on the individual user. So, for example, rather than having a physical billboard ad, you can just use the space to have something that the phone will scan using the camera, and show an ad that is super relevant to that user. It could even include a personal greeting, or video. As long as they're using these AR enabled apps, almost anything is possible given the right opportunities.
Outside of AR, advertisers can learn a lot from the approach of the smaller businesses to these new marketing opportunities in general. The key is to be agile and proactive when it comes to new tech and new paths to market. Whether that's looking into creating 360 banners, keeping an eye on the next massively popular app, or offering a twist on a traditional form of advertising, it always pays to do something new, rather than just iterating on existing methods and styles.
After all, there's no way that the New York Post would be reporting on a small pizza joint in New York if it wasn't for them being one of the first to see the marketing opportunities in Pokemon GO. If you put your company at the forefront of a new type of advertising, you will get even more coverage for your brand, and you'll stick out in the public's mind.
Of course, not every new marketing avenue is well suited to every brand or company. For example, it's difficult to envisage how using sponsored locations in Pokemon GO would benefit an e-commerce store. Conversely, it would be difficult to imagine how a 360 Banner Ad would benefit a pizza store in New York.
The absolute key to success with new ad tech is to use something that fits your business well. This means constantly keeping an eye on the market, and various trends, and jumping on one that fits as soon as it feels right. Don't wait for someone else to do it. Try to be the first, the most innovative, as this will be rewarded in the long term.
Four Rising Marketing Methods
Microlocation Marketing
This is something that has been around for some time, but only now is the potential beginning to be realised. When used effectively, it can combine the price and immediacy of online shopping with a great, personalised in store experience. Here's what a buyer's journey could look like when it's properly implemented.
There are, and will be, more inventive ways to use this technology too. Anything from 'treasure hunt' type challenge to recognising a customer's usual pattern through a store and giving them specific offers based on what they usually buy, it's possible for marketers to jump on this tech before it becomes too commonplace.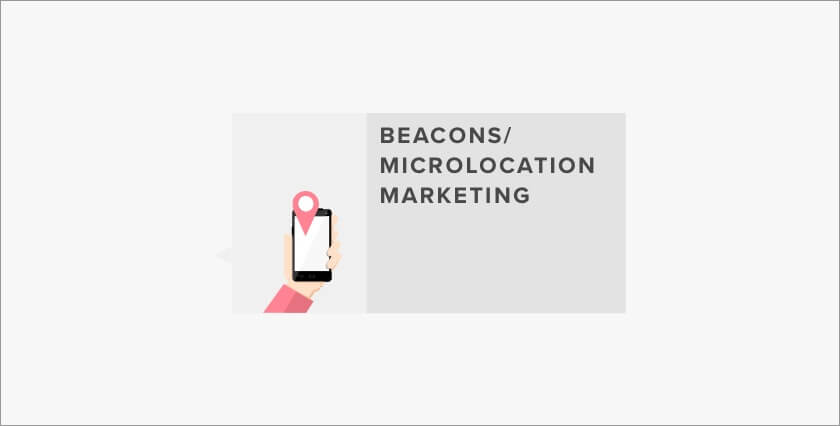 Snapchat
Snapchat has grown massively over the last few years, and is projected to take over Twitter and Pinterest in the US this year. This is an incredible achievement for what started life as a fairly niche photo sharing app, where the USP was that photos self destruct after a set period of time. They worked hard to offer something different though, and now with video and various filters like the eponymous face-swap, they are more popular than ever.
With such a massive user base, marketers are eager to utilise the platform, although we're still at the point where very few brands do it genuinely well. Users can find and follow various companies, as they would on Twitter, but it's a little more difficult to find the ones worth following. Those that are nailing it, though, are accessing the most difficult of audiences (18-24 year olds) and really engaging them.
The platform's strength is really creating and maintaining brand awareness, as well as promoting temporary offers and humanising your brand. You can also offer people a more honest, behind the scenes look. Something unpolished, raw and relatable. This kind of content can be huge, and best of all, doesn't take more than a few minutes planning and preparation. Whichever way you use it, just remember that you're communicating directly with your audience, so be personal.
Periscope and Facebook Live
Brands are starting to use both Periscope and Facebook Live to stream live content, but like Snapchat, there are only a few doing it well, which leaves plenty of room for new companies to jump aboard and innovate. Facebook Live have actually started to pay some brands to use their platform, so clearly think it's tech worth investing in.
Again, like Snapchat, live streaming is great for brand exposure. In many respects, the format is even more honest, raw and unpredictable, as it's all live. It also makes the user feel special, like they're part of something unique, so think about how you can use these aspects to your advantage. Do it quickly though, as more and more brands will start to do the same.
Virtual Reality
Still a relatively new piece of tech, the opportunities for VR advertising and marketing are fantastic. The adoption rate on the equipment is still relatively low, but over time more and more will buy into it, and it will be cheaper to get hold of a headset. Then we will see its true potential being explored.
Brands are already using VR effectively though, as it allows them to create really unique, immersive and interactive experiences. Whether it's a holiday company taking people to somewhere else in the world without leaving their sofa, or a car company showing off their latest model, it's something that the user will remember.
With VR, it's all about selling the user into an experience. As long as it relates in some way to your brand as well, you're going to get people interested. Again, as the tech is still in its infancy, it might be worth experimenting now, before it becomes ubiquitous.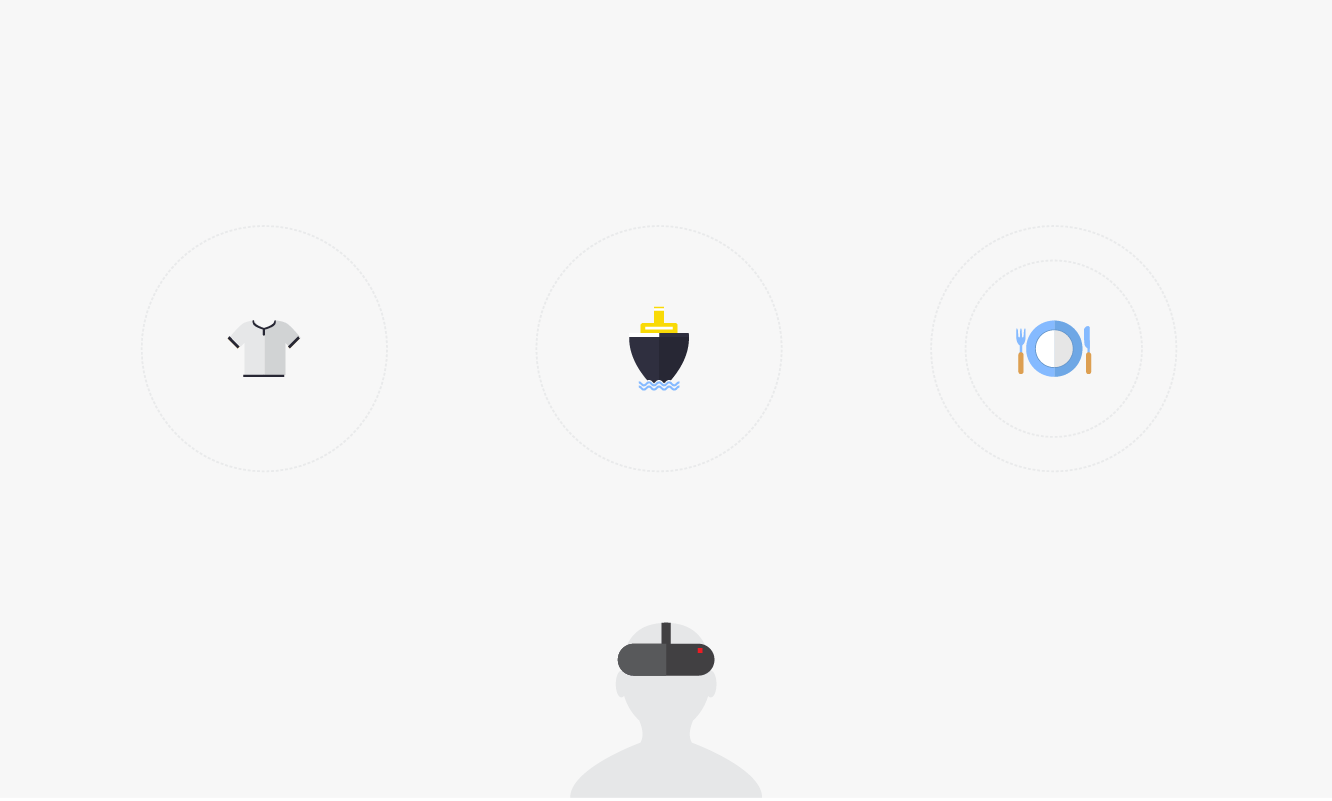 Conclusion
Pokemon GO has sparked life into the use of AR and mobile gaming, which in turn has made the marketing industry stand up and take notice. After all, if these innovative and effective ways to advertise can come from a simple mobile game using AR, where else can they be found?
It's a sign that marketers and advertisers, more than ever, are willing to embrace new technology and new methods in order to reach their audiences, whether that's something like Pokemon GO or software that totally streamlines their ad production. Advertising and technology have always gone hand in hand, just try to make sure you're one of the brands leading the charge.
If you want to learn more about innovation in advertising, you can download our ebook on the subject.
Share this article