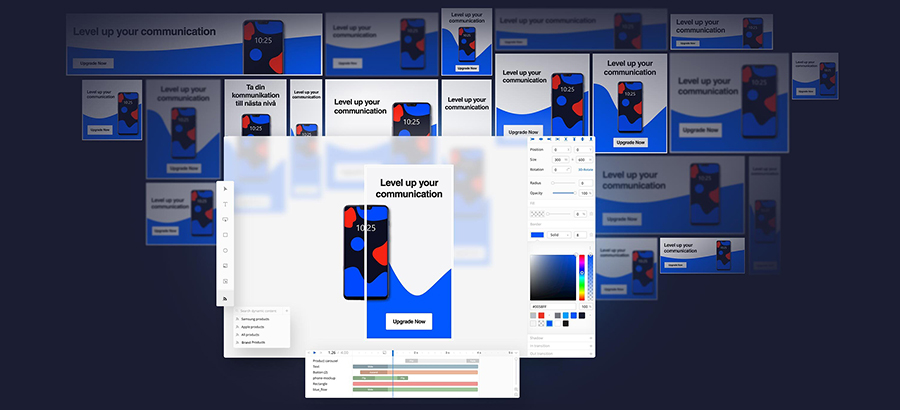 Q&A: The future of display advertising
Display advertising is undergoing a revival! But what is it marketers need to know to stay at the forefront of an evolving digital advertising landscape?
In this article, we interview Kevin Lee, Chairman and Founder of US marketing firm, Didit. We discuss the crucial roles which creativity, relevancy, and technology, will have on the future of display advertising.
Why is display advertising having a revival?
Keven Lee: There are many factors driving the display advertising revival. The biggest factor is that marketers need a way to reach their customers and prospects, as well as having those customers notice the brand's messages and then engage.
What's more, unmet needs are now driving both evolution and revolution within the advertising industry. Indeed, consumers are spending an increasing percentage of their day online consuming content. The famous report by Mary Meeker shows this trend, but with a further shift towards mobile.
In particular, the adoption of HTML5, dynamic creative optimization (DCO) and the need for greater personalization are also fuelling the renaissance. After all, better targeted and more creative messages help to engage consumers when they see ads.
What are the most important considerations for marketers doing display advertising today?
Kevin Lee: Marketers must find the perfect intersection between right target, right time, and right creative, in order to make the most effective impact with a limited media spend.
Fine-tuning creative helps tremendously. For example, if you have information that a particular segment will respond more to a specific message, then you should do everything you can do to personalize the message to the audience segment.
Marketers also need to mitigate risk when buying display. This means getting a handle on ad fraud, bots, fake data and ad-blockers.
Additionally, marketers must not rely exclusively on display but keep it as a fundamental part of a good online marketing mix. A marketing mix which might now include video, programmatic audio, podcasts, SEM, paid social, branded media and influencer marketing.
How critical is finding the balance between being data-driven and creative in display advertising?
Kevin Lee: Data informs the creative. Today, some of that data is contextual. For example; what is the audience doing and what they are consuming. Even 'location' is a form of context. Indeed, the same individual may react differently on their phone at a sports game, vs reading the news at home on their desktop computer.
Similarly, the ad technology that a marketer now uses (such as a creative management platform) can now leverage cookie data, device ID data or even the IP address of the audience. Thus this data can also be used to tune the right message to an audience.
Why is creative impact becoming more crucial for marketers who do display advertising?
Kevin Lee: Firstly, most publications have a lot of ad clutter on desktop sites. What's more when viewed on a mobile device the same display media ad units may be even harder to notice. Unless, of course, the creative is well targeted, dynamic, and relevant (personalized).
Secondly, Marketers now need to make full use of the digital creative canvas that is available. They must produce inspired creative that audiences will both engage with and remember – even if they choose not to engage.
Thirdly, marketers no longer have the option of getting away with sub-par creative. Ad impressions are auctioned off in real-time and simply poor creative performs less well than good creative. So, poor creative essentially prices a marketer out of the display media auctions for 'good' inventory.
How do you see display advertising evolving over the next five years?
Kevin Lee: Five years is a long time in the arena of digital marketing!
However, regulation and legislation are likely to have an outsized impact on the evolution of all digital media, as we have already seen with the arrival of GDPR. Digital advertisers in Europe are forced to consider their practices in order to comply with the regulation.
The divergence of standards between countries will become a challenge for marketers, as well as technology providers. Indeed, ad tech providers will (in some cases) have to choose between delivering features and functionality, either based on the most relaxed regulatory environment, or using the most restrictive regulations as the lowest common denominator.
The industry at large also needs to move toward only showing ads that are relevant. Irrelevant, bloated (large file size) and annoying ads have been a driver of adoption of Ad Blockers.
The future of display advertising: Want to learn more?
The future of display advertising is efficient, creative, impactful, and personalised.
These are also some of the conclusions reached in Bannerflow's recent webinar with Martech- The future of display advertising: New marketing strategies to boost results.
If you would like to watch the full webinar, featuring Didit's Kevin Lee, simply click the button below and fill out your details to start viewing.
Share this article