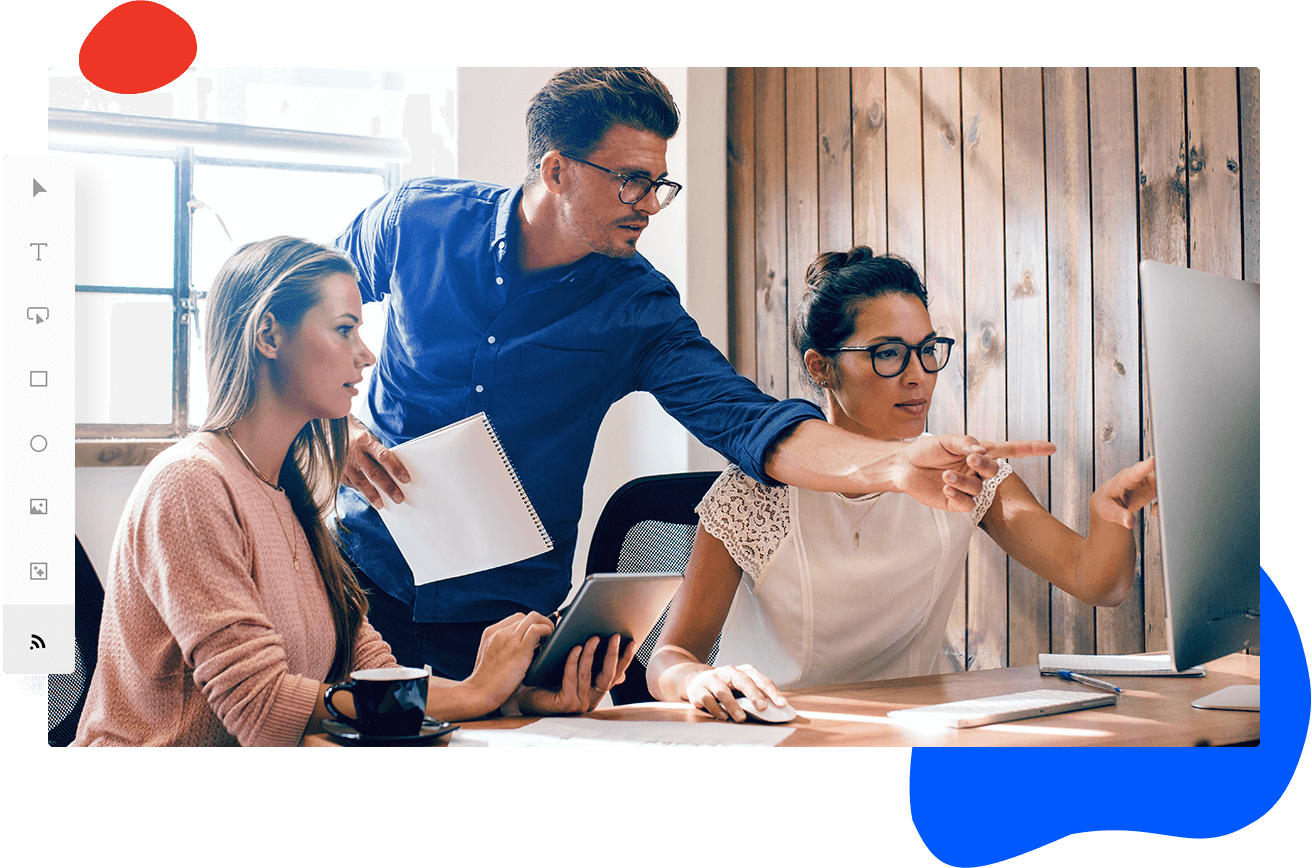 4 essential e-commerce advertising trends | 2020
Interested in the latest e-commerce advertising trends? Then check out our piece for 2021 with all the latest trends you need to know to boost results (or just carry on reading below for 2020's trends).
E-commerce is growing and knowing the key trends is essential for success in 2020.
In their 'Retail Trends 2019' report, Deloitte highlights that e-commerce now accounts for more than half of the growth in retail. Yet, just 20% of retail sales in the first half of the year! Traditional retailers are adapting to online – and this is just one trend that will shape e-commerce in 2020 and beyond.
Indeed, consumers have been turning to online methods of shopping since it became a more cost-effective, convenient option, opening up a wealth of choice for customers. Therefore, more than ever, brands need to ramp up their efforts when it comes to e-commerce advertising.
Within this blog, we have highlighted the top e-commerce trends that will enhance your advertising efforts in 2020. These trends include the following:
The growth of AI chatbots
The rise of in-house marketing
Increase of Direct to Customer (D2C)
Onsite Dynamic Creative Optimisation (DCO)
1. The growth of AI chatbots
Artificial intelligence (AI) has been increasingly transforming the way in which people live their lives and fulfil tasks. When it comes to e-commerce trends, AI, chatbots and marketing have been knitting together more and more. Algorithms dictate online lives, bringing consumers face to face with what is seemingly relevant content. This has increased the opportunities for personalised advertising.
While chatbots aren't brand new tech, the prevalence of using AI chatbots for conversational advertising is on the rise and something for your brand to consider for 2020. Consumers appreciate personalised, timely and innovative advertising, and that's where chatbots come into play. On the topic of personalised advertising, our 2019 advertising trends infographic revealed that the iGaming, Retail and Travel & Hotel industries benefit the most from personalisation.
Advertising chatbots or 'conversational agents' are deployed to engage potential customers and are also available to provide further information about the product and additional services.
Keep a close eye on the emergence and development of voice bots for conversational advertising to get ahead of the curve. With the implementation of this technology, customers will be able to talk to the bot directly, ask for more information or even order products. There's real room for the use of AI chatbots to grow in advertising. And AI chatbots are an exciting e-commerce trend set to make incredible headway in the year to come and beyond.
2. The rise of in-house marketing
The popularity of in-house creative teams has been rising. Brands have been opting to create marketing teams within their organisation rather than outsourcing their creative work to an agency. As one of the many e-commerce trends for 2020, in-house creative teams are something you should weigh up in terms of suitability for your brand. What are the pros and cons and why are you considering taking your marketing efforts in-house?
The reasons brands opt to create an in-house agency for their advertising output vary – from having an internal team for a specific cause, through to help regarding decisions on cost. An in-house team will inevitably have an extremely strong grasp on the brand which will be of great benefit when it comes to advertising.
With an in-house agency model, a brand can also stay on the pulse with 'moment marketing' – one of our top five e-commerce display advertising tips. Relevant, timely advertising based around events that are current and happening now works. The advantage of not outsourcing your campaigns means you can embrace current events, speed up sign-off processes and reach your target audiences more effectively.
The use of a creative management platform (CMP) can make in-house marketing seamless. With a CMP, brands can have complete control of a whole campaign. The feature of real-time publishing also means changes that need to be made can happen instantly. The ideal solution for an in-house marketing team looking to implement moment marketing.
3. Increase of Direct to Consumer (D2C)
This e-commerce advertising trend has transformed the way consumers shop and shifted the way in which brands interact with customers. D2C removes the need for intermediaries in traditional industries. This type of marketing model has many benefits for brands with the main one being customers can be the central focus.
Consumers are becoming increasingly likely to turn away from large traditional retailers in favour of a more personalised experience. Brands that offer a simple experience, honesty, affordability and convenience appeal to consumers more and more. Something D2C brands specialise in.
As a result of D2C marketing, brands have increased control of the experiences of the consumer. The result is they find it easier to forge great relationships. Additionally, it increases the potential to collect quality customer data, offering the opportunity to do things like targeted advertising and also improve the buyer journey.
D2C brands use a variety of platforms to promote and sell their products, including social media. Display ads are a popular option for D2C brands as they aim to create click-throughs and also achieve reach and impressions. These brands will benefit greatly from display advertising as they will be able to raise awareness of their brand and build long-lasting connections.
4. Onsite Dynamic Creative Optimisation (DCO)
Dynamic creative optimisation, or DCO, isn't a new trend, but it's now being used in a truly effective way, and is going to be an e-commerce and retail must-have. DCO is focused on using sources of data to create truly quality, relevant banner ads for your consumers. This is achieved through live analytics, creative optimisation and real-time testing.
What's exciting about this e-commerce trend for 2020 is that this very same technology is being utilised for onsite advertising. This will allow brands to tailor their self-promoting advertising on their website and hyper-personalise messages to a range of audiences.
With onsite DCO, generic copy and images are swapped for HTML5 ad placements that adapt according to the viewer. This creates personalised, relevant and targeted advertising at scale.
Furthermore, there are many advantages when using onsite DCO. For example, brands have real-time control of their campaigns and are able to stay relevant to customers with the latest offers. And finally, by increasing personalisation through utilizing quality customer data, a brand can experience enhanced conversion rates.
Where many companies fall down when trying to use DCO, is by using incorrect processes or not using tools in the right way.
Brands can achieve optimal, creative DCO through the implementation of CMPs. By streamlining DCO processes with a CMP you can easily distribute, monitor, and measure your advertising. Saving precious time to be creative and further enhance your onsite DCO offering.
Next steps
With 2020 on the horizon, there's a fantastic opportunity to start a fresh decade on the right foot. How? By implementing the perfect e-commerce trends for your brand.
The use of a creative management platform, such as Bannerflow, makes it seamless to put these advertising trends in place. CMPs allow brands to have complete control and solves many headaches for digital marketers.
If you would like to find out more about how Bannerflow can help your brand, please get in touch.
Share this article