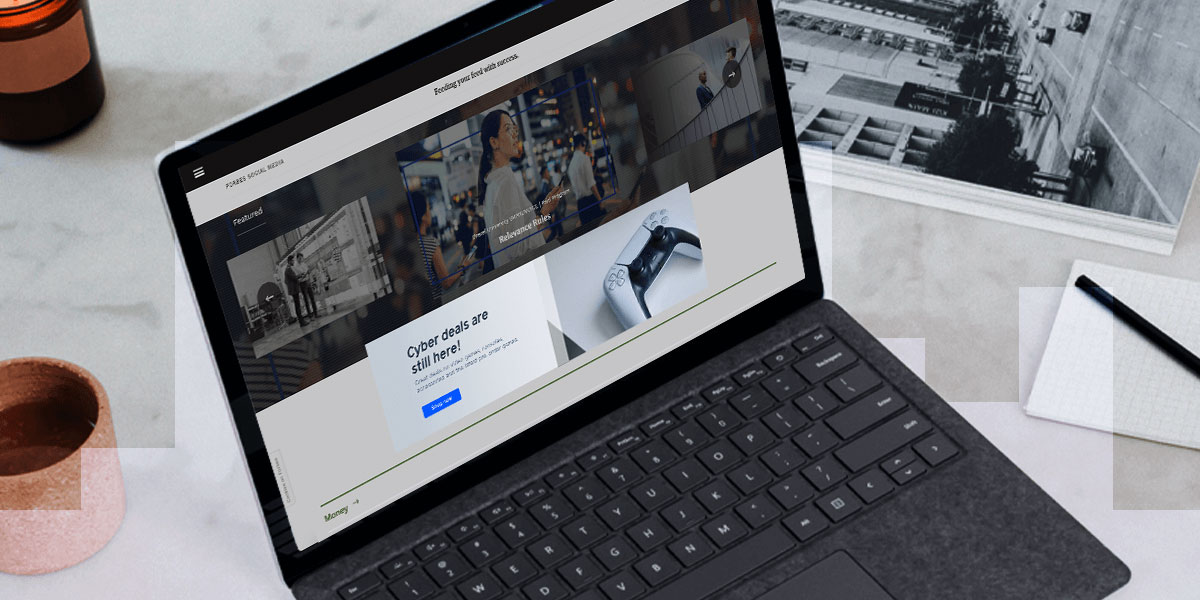 Essential online advertising trends | 2022
For the latest online advertising trends read out latest article for 2022 now!
Online advertising trends for 2021 promise to be very interesting. Indeed, while 2020 has been a strange time for marketers, the advertising trends highlighted in last year's blog are proving extremely relevant.
Online shopping and browsing were more prevalent than before – 87% of households made online purchases this year compared to 82% in 2019 – simply because we couldn't leave our homes. Those who honed in on their online advertising strategies thrived.
So how should we continue in 2021? And what trends are likely to lead us to success in the coming year? We've considered some of the most important online advertising trends in this article.
What 2021 online advertising trends will we be considering?
Creative optimisation
In-game advertising
Contextual targeting (again)
Ever greater personalisation
One-platform advertising
Agile is a key online advertising trend
1. Creative optimisation
In 2021, advertising will require a focus on efficiency and effectiveness. This is where creative optimisation comes into play and the concept of automatic optimisation of ads. No one wants to spend hours fiddling with preferences on an advertising campaign. Especially, when there are platforms that can do all the hard work for you!
Facebook's Automated App Ads are something to consider embracing in 2021, as it allows you to streamline campaigns and management while conducting a/b testing to determine which adverts are working the hardest for you.
These optimised ads also do the legwork in terms of location. Enabling you to work out where your customers are to offer more targeted advertising. Plus, even reach wider audiences than you'd perhaps considered.
Bannerflow supports this approach to optimised advertising too. How? By providing a one-stop location where you can enjoy a complete overview of your campaigns – from social to display. It also offers an auto-optimise tool that constantly tests your ads and then promotes your best-performing ones. Resulting in a potential uplift of 50% to 150%, which could significantly improve ROI.
You can test a number of variants to determine which appeals most to your consumer base, providing you with direction and data that can be used in future campaigns. Plus, because it's fully automated it means less work for you and your team.
In-game advertising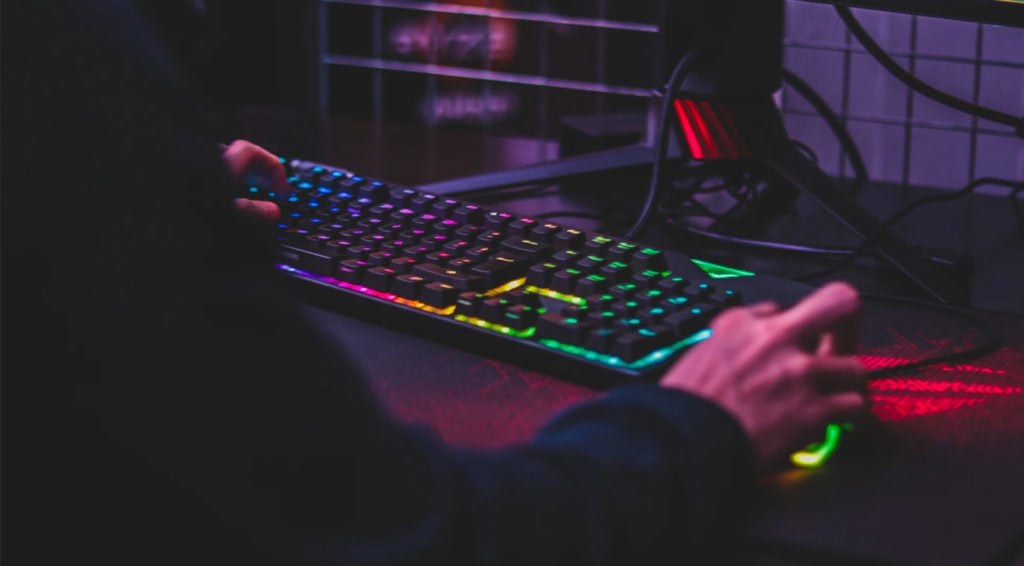 During the lockdown(s), many of us found ourselves scrolling the app store on our phones to find games to pass the time. And maybe upon completing a level we were perhaps shown an advertisement. In most cases, gamers receive a perk for watching these advertisements – perhaps more credits for the game or more lives. This means your advert needs to be worth watching. And most importantly, something they remember long after they move onto the next level.
While some may not appreciate this interruption to their gaming experience, we can expect this online advertising trend to continue into 2021 – and it's something to take advantage of. With 50% of video game sales being attributed to mobile games, this is an area of opportunity for many marketers.
What are the benefits of in-game video advertising?
In-game advertising allows brands to get in front of a wider audience than ever before. While there may be arguments regarding the contextual targeting of some of these advertisements, there's no doubt it's something to consider implementing. You can reach a wider demographic from Mums, to teenagers studying at home!
It's easy to track click-throughs. You'll be able to see when users click through to your advertisement and can determine if it was an accidental swipe or an intended click from the bounce rate.
You can reach a wider female audience too. The gaming demographic is split around 50/50 between men and women, which means you don't need to worry about creating solely male-orientated advertising.
Contextual targeting (again)
This is a trend that's unlikely to go away. The reason being it's never been more important that your advertising gets in front of the right audience. Users expect adverts that appeal to them, that reflect their ideals and values and that offer products or services they need.
A quick recap: What is contextual targeting?
Contextual targeting improves your adverts relevancy matching up keywords, location and even browsing habits to offer advertisements a user may find appealing. Your advertisement is displayed not because of what the user is searching for but is based on the relevancy of the content on the website and the keywords linked to this.
In IAB Europe's recent report (Attitudes to Programmatic Advertising 2020), they noted that more and more marketing agencies are adopting this trend – in fact, 71% of agencies were considering this solution in 2020, compared to 57% in 2019.
Contextual targeting improves your advertisement's relevancy. Thus, ensuring only those who may have an interest in what you have to offer are put in front of your brand. It's also privacy-friendly, something that more and more online users are concerned about.
Ever greater personalisation
Leading on from contextual advertising and the idea that users only want to see advertising that means something to them, we find ourselves at personalisation. In 2021, display advertising should speak to the consumer but this idea is nothing new. In fact, it's a regular online advertising trend. However, when done correctly, it can potentially deliver five to eight times the ROI on your marketing spend and even lift sales by up to 10% or more.
Personalised ads target the user based on their demographic and their location. A good example of this was created by the Guinness brand who adopted a hyper-localised approach and an ad campaign that sought to encourage users to enjoy a pint at their local pub while watching the rugby.
Users on social media were met with adverts that recommended they head to a pub near their location to watch the game. While some may feel a little spooked that their phone knows exactly where they are, others may appreciate the nudge and consider donning their team's shirt and marching to the pub.
Even if users didn't take Guinness up on the offer, it is still a bold example of personalised advertising that uses a device's location data and presents its owner with a suggestion relevant to them. Consider this approach in 2021 and reach users on a local level. After all, who knows when we can travel longer distances again!
What do you need to personalise?
In the age of ad fatigue, personalisation needs to work across a range of formats – not just on social media.
Everything from the content on your page to your PPC campaigns needs to speak to the demographic you feel best complements your brand. Tailor your blog content needs to those you anticipate buying from you. Likewise your homepage and banner ads on other sites too.
But more importantly, your team needs to understand the importance of catering to your audience and have the skillset to quickly adapt assets to appeal to the right consumers. Here are just three important assets to consider taking a personalised approach with:
Facebook ads. Users on Facebook except advertising to target them based on what they engage with and like. Your advertising needs to feel personal to them.
Emails. While there was a shift in moving away from email marketing, brands are recognising the importance of them when it comes to personalisation. In fact, personalised emails have a higher open rate of 6.2% which doesn't sound like much but when campaigns usually end up straight in the trash this is a great incentive. Personalised email campaigns allow you to easily target individuals based on their shopping habits. This enables you to encourage them to buy from you. You can even throw in an incentive such as a discount code generated just for them!
Google AdWords. Learn what your customers are likely to search for then target and bid for these terms in your next campaign. Users feeling like the ad is just for them, which improves your chances of catching their attention.
One-platform advertising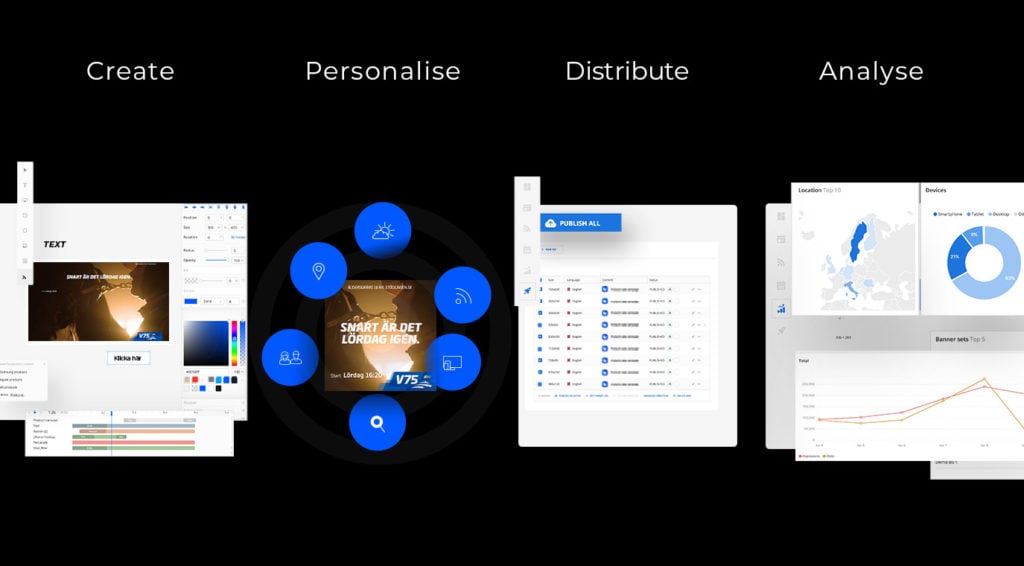 A streamlined approach to all marketing channels will be more important than ever in 2021. This is where one-platform advertising comes in. This enables you to create campaigns that span across all of your media and offer the same message.
Users want to enjoy the same level of service and quality whether they're visiting a brick and mortar store or shopping online. This means your advertising campaign needs to work across a range of formats.
This is something that Bannerflow can help with via our creative management platform, CMP offering. This allows you to produce ads for your entire campaign in one place. Meaning you can cover everything from social to display to video and even onsite ads. Then these assets can be published directly to the desired platforms and updated in real-time when necessary.
What your consumers see on the homepage, needs to reflect your social media advertising and vice versa. How your customer is serviced in-store should be reflected by associates on social media or those who man your customer service phone line.
A brand that appears different from one space to the next loses traction and engagement. Your brand must be instantly recognisable, creating a chain of events that encourage the consumer to remember you later.
How to achieve success with one-platform advertising:
Consistency, consistency, consistency. It sounds simple but colours, fonts and messaging need to stay wholly the same whether you're using a billboard or a social media platform. The customer should enjoy the same experience no matter how they're interacting with the brand.
Mobile friendly. No one wants to be met with a cut off image or a squished text box. It makes the brand look sloppy and with most people consuming content on mobile, it's the first thing you should be considering when adapting your marketing.
Adapt for social media. If you're creating video for your advertising campaign this must be adapted when being shared on social. According to HubSpot, Instagram users will watch videos 30 seconds long. While, videos that are 26 seconds receive the most comments. You can post 45-second videos on Twitter, while Facebook and YouTube viewers will consume one to two-minute videos happily.
Agile is a key online advertising trend
2020 required marketers to be more agile than ever before, adapting their advertising to reflect the current situation. We saw many brands – namely banks and building societies such as Natwest – creating new advertising in work from home situations, showing real employees at desks in their homes talking to consumers directly about how they could help. It revealed a rawer, more human side to a brand and shared the idea that we're all in this together.
iGaming is another example of an industry that adapted well to advertising in the pandemic, switching ads off completely that were unlikely to bring in any revenue or changing campaigns from a live odds focus to videos in real-time. A mobile focus approach also benefited them. These iGaming brands understood many users would now be predominantly on their smartphones finding ways to pass the time.
Uncertainty is one online advertising trend still on the horizon in 2020. Yet, even if there is a glimmer of light at the end of the tunnel for the pandemic, we still need to be able to adapt and be flexible when it comes to advertising. Consider these questions when pulling together marketing ideas and mapping out plans in 2021:
Are your plans easily adaptable? Can you change the approach quickly and still achieve the same result? Ensure you have plans in place that allow you to put out your campaign in a safe manner.
Do they reflect the mood of the moment? It's important that your marketing reflects how users may be feeling and offer a solution that they need.
Is what you're offering available and Covid safe? With guidelines and rulings changing day to day, your messaging needs to reflect this.
We know that events such as those that occurred in 2020 are not something we can plan for per se. But now we understand that it's more important than ever to be flexible in our marketing approach.
Online advertising trends next steps
The year ahead requires us to adapt as marketers, putting consumers first and ensuring that we as brands offer them the experiences they want and need. With a focus on personalisation and contextualisation, we should be able to build strong relationships and reputations with those we want as our customers.
Look into how you can incorporate these online advertising trends into your 2021 campaign, and speak to Bannerflow about how we can help you reach your goals by booking a demo today.
Share this article