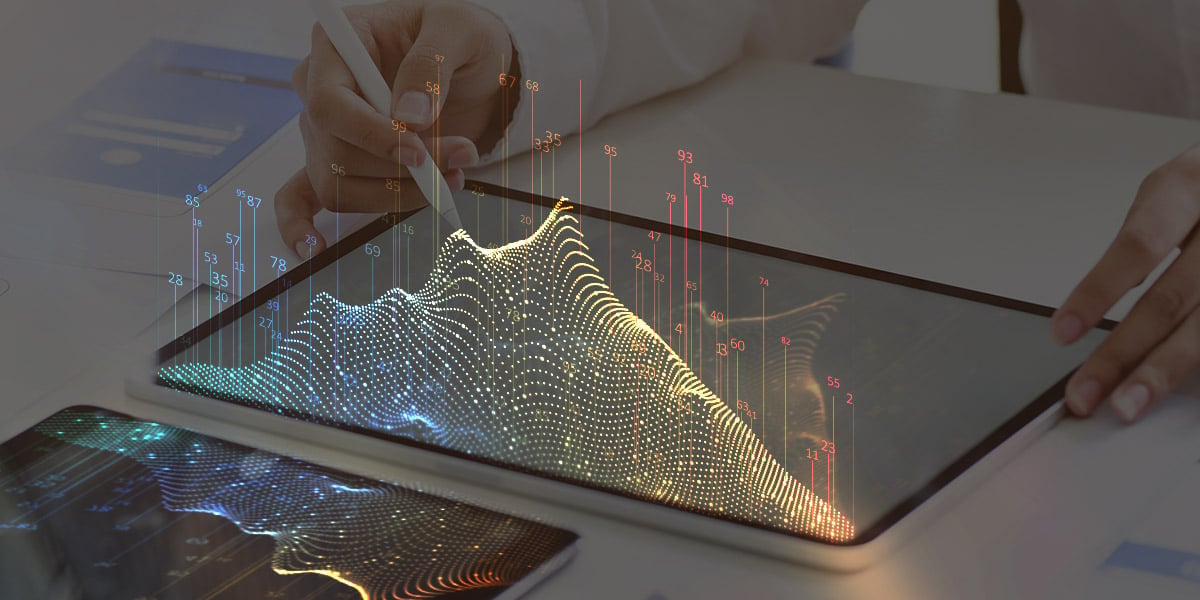 7 ways to increase marketing ROI by combining creativity and data
Return on investment, or ROI, is the buzzword of pretty much any sales, marketing, or business article. It symbolises that perfect harmony between advertising activity and that elusive sale. Whether you're a B2B or B2C marketer, there's no doubt that this is the measure you hang your hat on time after time.
Yet, how to achieve that perfect ROI? In recent times, it's become all about the data. How much data can you collect and how can you best use that data to serve personalised, data-driven marketing?
Nevertheless, we're starting to see a shift. Creativity is now key again – not that it ever really went away. Indeed, marketing without creativity is akin to peanut butter without jelly, or Michael Jordan without Scottie Pippen!
In this article, we deep-dive into the seven ways your team can achieve that creative and data-driven approach – and drive ROI as a result. These include:
In-house marketing and return on investment
Creativity and ROI
How controlling your data can impact your bottom line
How different forms of personalisation can drive revenue
All the martech you need to level-up your marketing team
The impact of branding and moment marketing on sales
Examples of great creative-data-driven marketing
1. In-house marketing and return on investment
In-house marketing is arguably one of the cornerstones of pairing creativity and data to increase ROI. In the latest Bannerflow State of In-housing Report, we saw that 58% of brands are seeing an increase in ROI since moving in-house.
What is it about in-house marketing that drives this? There are a few reasons:
Transparent agency relationships
No longer bound by agency relationships. characterised by murky spend and little ROI, brands are taking charge of their own media spend. Now, when they choose to work with agencies, it's often on a much more transparent – and effective – scale.
In-house efficiency
When done right, an in-house team can be far more efficient than an agency model. Working across teams, with employees briefed on the brand's product and goals, can mean projects get completed faster – and cheaper.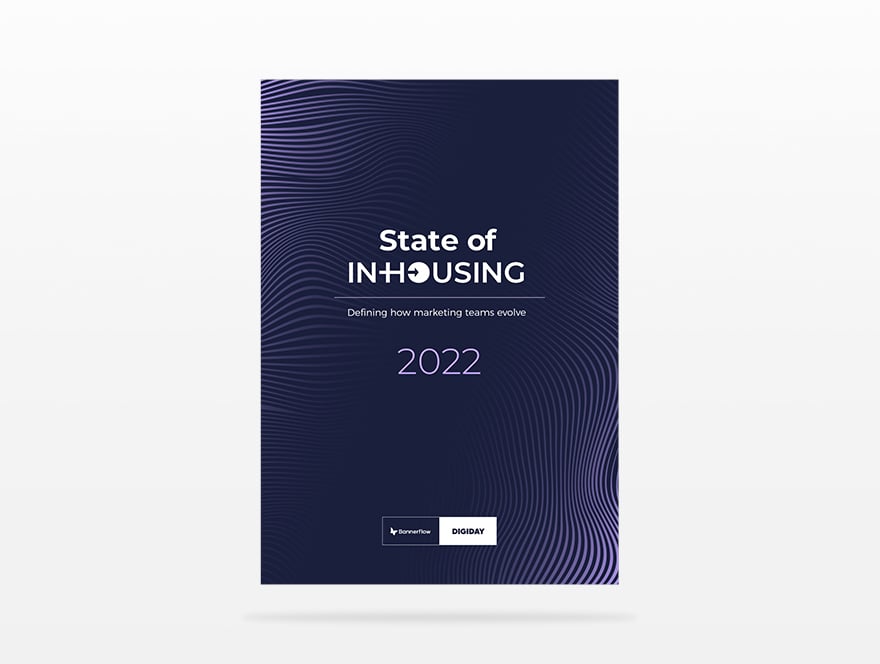 Control over data
Having control over your first-party data can mean that your marketing is easily poised to tailor your digital experience to your customers. In an age where customer marketing is just as important as prospect marketing – having control over your data is key.
2. Creativity and ROI
To argue that marketing should be creative seems a little ridiculous, no? Yet you would be surprised. The advent of mass online media has shifted the emphasis to quantity, not quality. But this doesn't have to be the case. The technology exists to both create and scale your creative with ease and the data shows that creativity converts too.
Of course, creativity can be a subjective term, and personal taste isn't an indicator of success. But that's where the data comes in. Don't expect to push the boat out with your designs yet not test the results at the end of the day. Creativity can be a bold new design for a billboard ad, or it can mean changing a call-to-action button from red to green. If you're measuring the impact through A/B testing, iterating and optimising, then at the end of the day, that's where you'll see the results.
Note: A good measure of non-digital campaigns KPIs for creativity would be a combination of ad-recall, ad-liking and campaign efficiency.
The true return on investment can be achieved when you pair that creativity through exciting designs and quality with the data in order to test its impact. In today's world, the two can't exist without one another.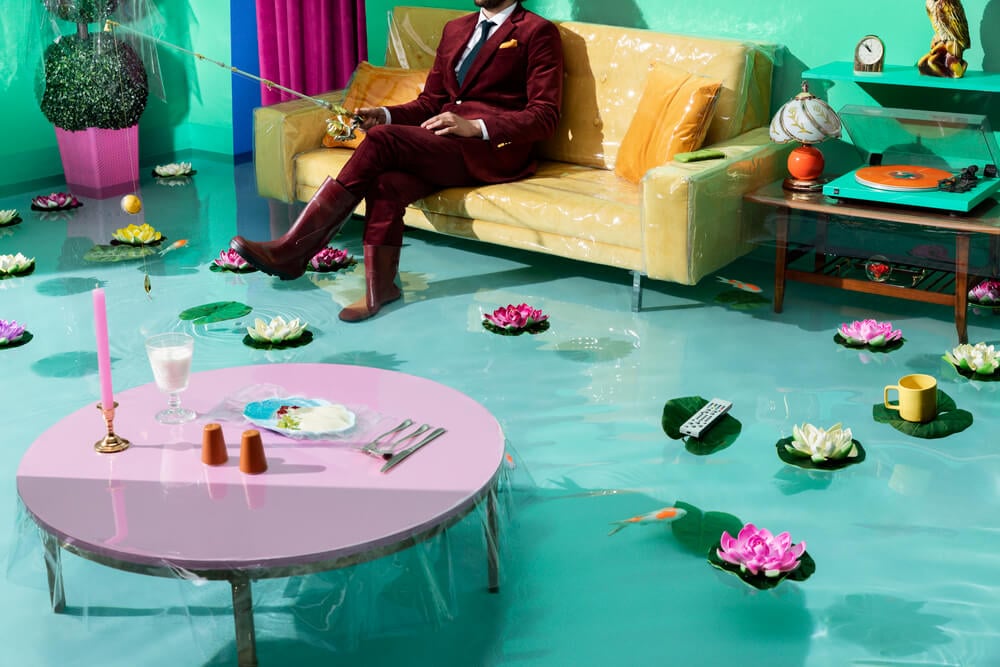 A good example, of a brand that balances creativity and data in its advertising is payment company Klarna.
3. How controlling your data can impact your bottom line
In an age where personalised advertising is the norm across the digital ecosystem, having access to your first-party data is essential. Moreover, if it is missing you cannot perform effective retargeting, lookalike, and omni-channel marketing.
Without data, the personalisation of your marketing funnel is impossible. Plus, with the imminent death of cookies and the advent of GDPR, it means having ownership over your first-party data is no longer a nice-to-have, it's a must-have.
For Gene Foca, Chief Marketing Officer at Getty Images data has been crucial to marketing efforts. "…The addition of the marketing data science team has changed the way that we think about our business, from sales through our marketing functions. And, yes, we have first-party data, and we use it very carefully and in a manner that is consistent with our privacy policy and legal guidance."
Of course, having access to data also means having the ability to analyse and optimise your marketing efforts. More data equals more optimisation, which equals better ROI.
4. How different forms of personalisation can drive revenue
B2B and B2B brands alike assert that greater personalisation drives better ROI. For every $1 invested in personalised advertising, you will see an average of $20 return on investment. In fact, on average, it's been proven that personalisation drives a 19% uplift in sales.
However, personalisation can take different forms:
Contextual advertising
The placement of content on sites and content that matches keywords or phrases aligned with your product.
Retargeting
Using tracking pixels placed on key areas of your site, you can build audiences to retarget with ads across the web. Within certain platforms, you can also build lookalike audiences that match your existing customer base in characteristics.
Dynamic creative optimisation (DCO)
For a more advanced personalisation method, DCO is a way of targeting customers at every stage of their journey with the right copy and creative. Using multivariate testing, performance marketers can experiment with different copy, images, offers, colours, and CTA combinations.
To learn more on personalisation and choose the right method for you, check out our article on the subject of display advertising personalisation here.
5. All the Martech you need to level-up your marketing team
Having the right tech stack is crucial when it comes to proving ROI from your marketing efforts. Of course, there is such a thing as too much technology. And often marketers struggle to harness their tech for the right uses. According to Gartner, the biggest challenge marketers face in 2020, is choosing the right technology and implementation.
Yet, when done right, technology can complement and enhance your marketing team. Here are a few particularly useful bits of technology:
A customer relationship platform (CRM) and customer data platform (CDP) can house all the first-party data needed to create that effective personalised marketing funnel.
A creative management platform (CMP) allows you to easily build, scale, and optimise online creative across all your digital channels.
Online experience platforms (OEP) – the clue is in the name – allow for optimisation of the entire digital lifecycle for your consumers.
A Demand-side platform (DSP) is crucial for those investing in programmatic media on mass. Choosing the right DSP, and getting the best value inventory for your spend will help ROI in the long run.
Although this may seem an overwhelming influx of technology into your existing marketing efforts, the proof is in the stats. 69% of marketers assert that martech has been crucial in increasing their ROI.
6. The impact of branding and moment marketing on sales
Agility is another buzzword of marketers.
No longer content to churn out the same creative, or messaging day-after-day, brands are looking for new ways to engage consumers via moment marketing.
Seizing the moment, and taking advantage of what's hot is a great way to increase ROI. This doesn't necessarily mean jumping on every May the 4th event that comes your way, but seizing opportunities to elevate your branding in meaningful and relevant ways.
U.S-based outdoor clothing brand, Patagonia, is a great example of this. Patagonia is committed to its branding as a sustainable and climate-conscious company – and their marketing strategy reflects this.
In response to worldwide climate strikes, they closed all their stores and staff were publicly encouraged to attend, for all Black Friday events, all proceeds are donated to environmental causes, and in response to President Trump's threat to national parkland, they turned their homepage into a bespoke landing page where visitors were greeted with the tagline 'The president stole your land.'
What does all this have to do with ROI you may ask? Since 2008, Patagonia has successfully quadrupled its revenue, and it continues to grow as they connect with an audience more and more aware of the environmental impact of their buying choices.
If you have a strong brand identity like Patagonia, and the agile structures in place to seize the moment, it's a heady combination for ROI.
7. Examples of great creative-data-driven marketing
Moment Marketing with Heinken
Heineken are a great example of a brand jumping onto the branding and moment marketing bandwagon. During the COVID-19 pandemic, they launched a number of campaigns aimed at supporting businesses and consumers. #BacktheBars and #SocialiseResponsibly enabled Heineken bar sales to continue through advanced ordering – keeping the bar staff safe but the profits still rolling in.
Data-driven sales with IKEA
IKEA recently launched a pilot in Dubai that allowed consumers to purchase goods with their time. Struggling to encourage customers to drive out of the city to their stores, IKEA enabled customers to pay for items using the time it had taken them to drive to the store that day.
Speaking on behalf of IKEA, a spokesperson said, "Before the birth of this campaign, we realised two things: time is precious today, and many loyal IKEA customers spend a significant chunk of it visiting our locations, which are sometimes away from the city centre. We think it's only right to reward our customers' efforts by repaying them for the time spent reaching us."
Shoppers who would travel for 49minutes could come away with a free Lack coffee table and those travelling 55 minutes came away with a Billy bookcase. In an inventive use of data, IKEA proved that they could provide value for shoppers and increase sales at the same time.
Otherworldly Creativity with Pantone
Pantone is the colour company, best known for its Pantone Matching System used worldwide in a whole host of industries. For their latest campaign, they encouraged consumers to explore unusual colour combinations with #CreateYourWorld.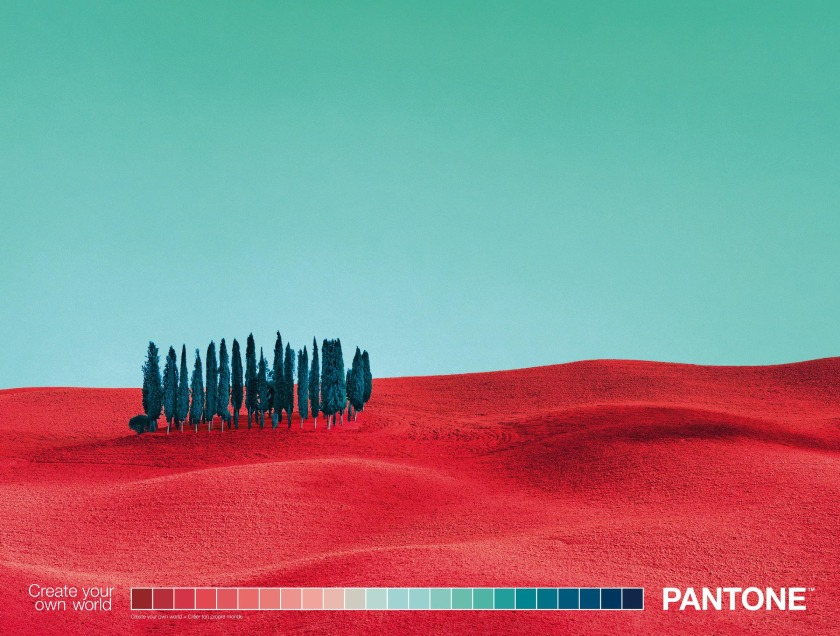 Throughout Instagram, on billboards, and in print, they showed a variety of stunning landscapes in well-known places throughout the world – but with the colours switched out to create fantastical scenes seemingly from another world.
An excellent example of how creativity can both inspire consumers, but also establish a business as leaders in their field.
Conclusion
Truly great marketing cannot exist without both creativity and data. For campaigns that convert across all your marketing channels, employing strategies that focus on both will drive the greatest ROI at the end of the day.
However, without the right tools, you might struggle. Using a creative management platform to easily create online advertising that scales across publishers is crucial. To learn more, contact us or sign-up for a demo.
Share this article