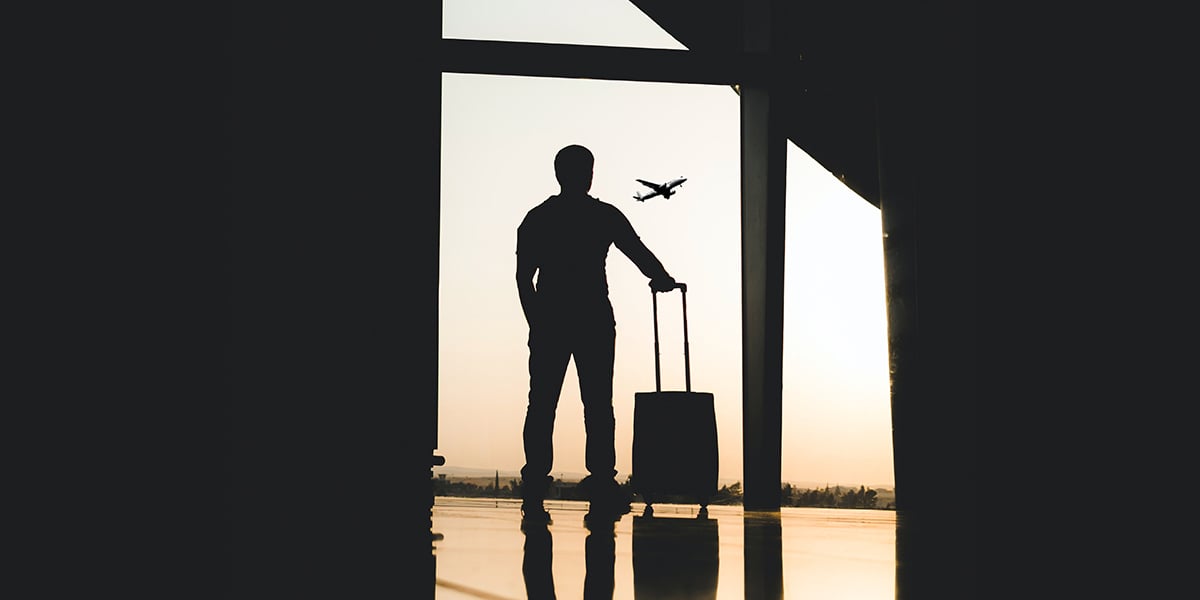 8 Ways Display Advertising Can Help Travel Advertisers
It's no secret that the past year has been pretty heavy going for the travel industry and its advertising.
Flights grounded, stay at home orders, and now a reduced appetite for travel abroad too (more than half the UK prefers the idea of a holiday in the UK this year). It's a perfect storm, meaning the travel industry will need to adapt when it comes to its advertising.
Indeed, travel ad spend in 2020 plummeted by 60%. However, let's not get too down beat – a recovery is on the horizon. As consumer confidence grows and vaccination programmes continue across the world, the need for impactful travel advertising is gaining pace once again. And display advertising could be just the key to success!
8 issues that display ads can overcome in travel advertising
So just how can display advertising help travel marketers who are currently scoping out plans and pulling together campaign ideas? Allow us to explain…
1. Limited resources? Automated production makes life easier
Covid sadly harmed employment across marketing teams around the world. If your team is still feeling the effects of furlough or redundancies then you may now find yourself pressed for time to create the same volume of ads day to day.
The 2021 Marketing Week Career and Salary Survey discovered that out of 2,453 respondents, 10% had been made redundant. 12.7% had been placed on furlough. This strain on marketers has taken its toll and so if there's an easier way of creating effective ads, we're all for it.
Automated ad production can be a lifesaver, allowing you to quickly create thousand display ads that automatically adjust to work across a range of platforms. You can set up all your ads at volume, creating a catalogue to work from that can then be seeded out when needed.
It's also a great way of saving costs, as your banner ads are quickly made in-house with no need for an external designer or agency.
Bannerflow Creative Studio can also help with this. With this ad creator, you can create and scale out campaigns for everything from social media to personalised ads in one place. Then, simply schedule them to go out and sit back!
2. Unused assets? Reuse and repurpose assets
When we spoke to travel brand Lonely Planet about how they use display advertising, they noted that imagery is the most integral feature of any travel display ad (along with a short CTA (call to action)).
Maybe, your design team has created some stunning assets for adverts that were intended for use last year. Then…Covid struck?
Don't go out and source new imagery or designs! What's stopping you from reusing your assets and adapting them to work in your current display ads?
Reusing and repurposing assets is a simple way of making the most out of your display campaigns. Plus, it means you enjoy maximum return on any expenditure before the pandemic.
That means more room in this year's budget for some more experimental marketing or to build out your team again.
3. Regularly changing regulations? Adapt live ads quickly, in real-time
In this fast-paced world of Covid rules and regulations, the travel industry must keep up.
The good news is that using integrated publishing options display ads can be updated, even while live. This ensures your messaging reflects the current situation.
Being flexible is more important than ever and customers expect you to have the answers. For many travel brands in the UK, the traffic light system is where the focus is currently.
And this means the goalposts are being shifted (almost every day it seems) and your ads need to keep up. Indeed, there is no use promoting holidays to the US or cruises in the Seychelles when your customers are unable to make a booking. However, as flight corridors open again, you'll want to swiftly update your display ads to reflect this.
Display ads are also handy for travel brands who need to update their offers depending on seasonality and engagement. October half term, for example, is a popular time of year for families to get away. This means that you need to keep up with demand and target consumers who are more likely to book breaks during this period.
Ensure your display ads start tapping into this trend in plenty of time to capitalise on the need for family holidays. The easy campaign management of live ads from one platform ensures you stay ahead of the curve.
4. Need the wow factor? Video travel advertising can make a bigger impact
If you want your ads to have that 'wow factor', instead of static display ads, consider video.
While there is no one size fits all when it comes to video ads and what to feature, studies have shown that it takes 10 seconds to grasp a viewer's attention. This means your video display ads need to be even more captivating, as you're working with limited time.
Video banner ads are a clever way of catching the attention of your intended audience. A pan of a beach at sunset, zooming out on a spectacular mountain range, a shot of friends around the pool with cocktails in hand – we can picture it now.
Use the same video content across your in-stream and outstream banner ads to create a consistent message and recognisable branding. You can take advantage of stock video or you can play around with effects to create video ads using static imagery. Or, you can even use HTML5 animation.
Don't know how to create video banner ads? The Bannerflow platform makes it easy to get started with all the ad formats you need in no time.
Case study: DC Thomson/Inverness Travel
Previously, we talked with graphic designers from DC Thomson Media and discovered how they use the Bannerflow platform to create effective travel display ads for different brands. The best news is that there was no cost for great content, just clever tools!
The designers used imagery supplied by Inverness Travel then created captivating ads with animations. This included sliders to transition between imagery, a shine feature that highlighted text and zoom in animation to make the ad more captivating.
This is another great way of reusing assets created before the pandemic and giving them a revamp. Give them a new lease of life with effects and video features. Then, populate your ad space to capture the attention of potential customers.
5. Tight budget? Combine display and social travel advertising production
Time is money, or so they say. With this in mind, a cloud-based ad creator such as Bannerflow's Creative Studio can help you produce all your ads in one place. And that means everything from Facebook and Instagram to tiktok and YouTube, even out-of-home – all alongside your humble display campaign creatives!
What's more, there's also no need for expensive training. Some ad creators today are so intuitive, such as Creative Studio, that any member of the team can create and export travel ads. Of course, the more the design knowledge, members of team possess – the better the outcome!
However, another benefit of using an ad creator across campaign creatives is that it ensures consistent messaging and branding. Additionally, ads can be quickly changed and resized for various platforms and put live in minutes. And the best thing? There's no coding and creative automation makes adapting ads for various campaigns a breeze.
6. Considering a personalised approach? DCO (dynamic creative optimisation) in display ads can help
It's also worth noting that the viewers who you're aiming for have changed.
In recent years, many travel brands went after the young with a case of wanderlust and a bank account with savings. However, in today's climate you need to be able to adapt your audience as the situation with Covid progresses.
The Drum raised that young people now can't travel, due to limited job prospects, lower incomes and not being prioritised for the vaccine. Tui also noted earlier this year that over 50% of their bookings have been made by over 50s.
This could change as the vaccination rollout continues. Yet for now, it is an important aspect to consider when creating your display advertising.
DCO can support this requirement for personalised ads. It allows you to tailor your advertising quickly and easily as trends change. Ads can then be adapted to communicate with those more likely to buy holidays and sync with your other marketing offerings to provide a unified message.
We also recommend implementing onsite DCO or product recommendations This technology allows you to quickly adapt your onsite messages via display advertising, and safely use key data to target specific viewers.
Case study: Meliá Hotels International
Meliá Hotels International knows how to capture its audience with rich display travel advertising that utilise DCO to get in front of the right customers. They've implemented DCO to create ads that stand out and focus on specific products that are of current interest.
DCO and personalisation is also enabling them to adapt their ads to reflect regular updates in pricing. Campaign management is allowing them to quickly refresh content and ensure that customers are seeing the right offers at the right time with the best creative.
7. Want to keep customers in the know? Live data feeds add an extra element to display ads.
One of the many benefits of display ads is the ability to make them dynamic and link them to live data feeds. This means everything from the costs of flights or even the destinations can be updated in real-time. All you need to do is ensure the data feed is attached and regularly updated.
Connecting a data feed to your display ads (either using live data or a spreadsheet featuring your own data set) allows you to control what you want to share at a particular time. Meaning you campaign can quickly adapt to reflect new rules or trends.
It's another layer to your display ads that gives consumers confidence you know what you're talking about. Plus, you can share ads confidently knowing that they have the most up to date information right from the source.
8. Want clear results? Test display ads in a number of ways to measure engagement
We love a PR campaign as much as the next marketer, however, measurement can sometimes be hard to garner. However, using display advertising, there are a number of ways of checking how they're doing:
A/B testing – This involves creating two versions of the same advertisement then measuring which encourages more click-throughs and engagement. You can experiment with everything from the colour of your CTA button to the background image, to the particular wording on the ad to work out what consumers like.
Heat maps – This clever feature uses colour to display where people click on your advert. The more intense the colour on the heat map, the more engagement that part of the advert gets.
Click throughs – Measure click throughs and compare these to conversions, you'll be able to determine where leads are coming from and if display ads are doing their job.
Auto-optimisation – This is a form of creative optimisation that quickly finds your best creative combination. It offers the possibility of automatically stop poorly performing creative and only use the ad creative that is performing.
Conclusion
Great display advertising creates opportunity for travel advertisers, especially when using a transformative CMP (creative management platform). For marketing teams, this tech offer the travel industry a quick and easy route to communicating in a timely fashion with potential customers. Plus, with the ability to update live ads and automate messaging, the task becomes easier.
Indeed, flexibility is the key requirement for travel advertisers in the coming months, as rules are updated regularly. For now, consider implementing some of our tips to improve engagement with your travel advertising. Even one or two may get your brand ahead of the competition, now that the travel industry is brushing itself off and starting up again.
If you would like to know more about how the Bannerflow platform can transform your display advertising, then apply for a demo today!
Share this article