Introducing Social Media Advertising
For many of us, social media advertising is something we see every single day. Whether you're more of a Facebook fanatic or enjoy scrolling through content on TikTok, you probably spend a lot of time on some form of social platform – and see a lot of social media ads.
This user behaviour is evidence of why implementing a strong social media advertising strategy is more important than ever. You want your efforts to have that thumb-stopping ability that captures the attention of potential customers.
In this guide, we've considered a number of aspects that marketers need to factor into their future social media strategies as well as tips on how to get it right first time.
What is social media advertising?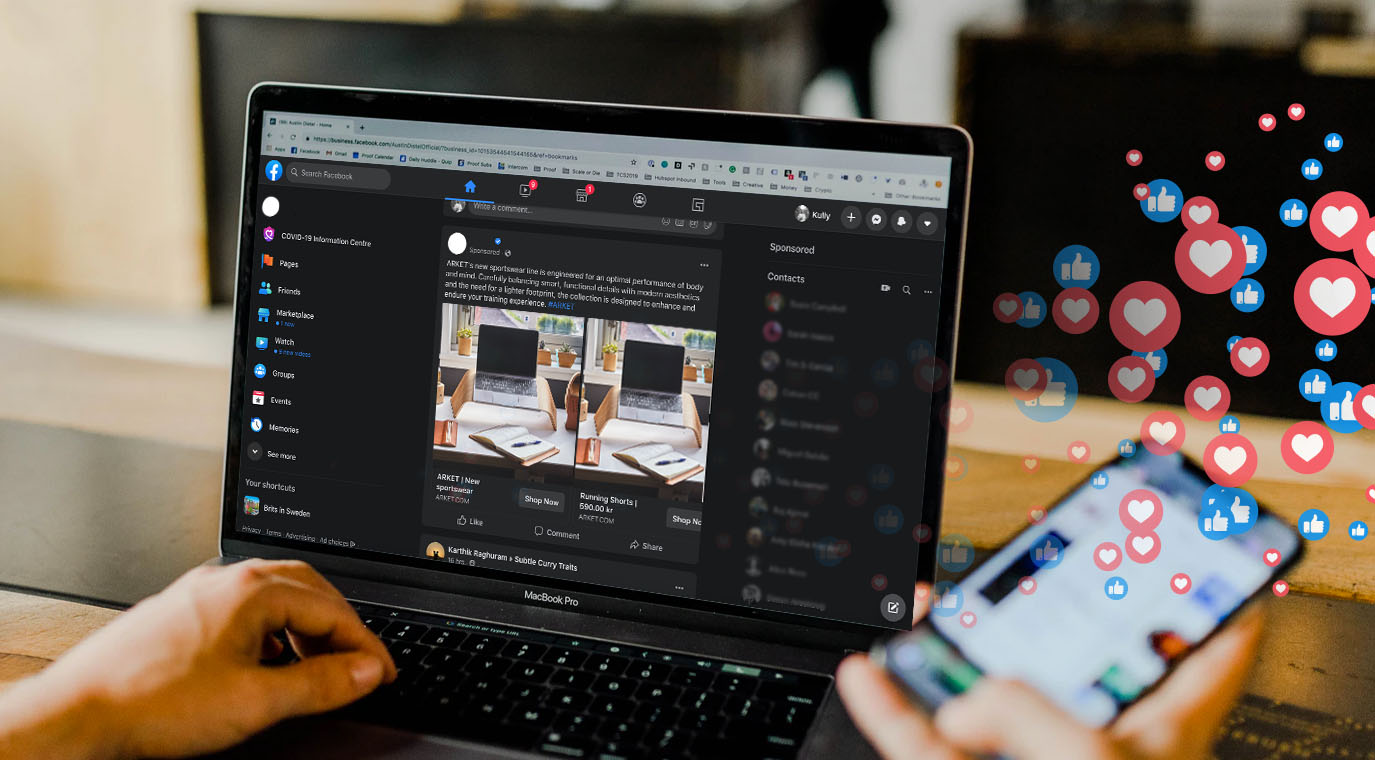 Social media advertising is an extension of your overall marketing and advertising strategy. You'll create and publish adverts on social media platforms (like Facebook and Twitter) that are relevant to your industry. These will typically promote products and services or feed into a wider advertising campaign.
Social media advertising is a varied and all-encompassing form of marketing that offers marketers the chance to be truly creative. It's also the best route for marketers looking to increase brand awareness in the industry. This is because it allows them to put forward an image of the brand that they want consumers to adopt.
Social media advertising gives marketers the opportunity to truly test what works. Plus, you can find new audiences, and better understand how people engage with the content you create.
On a day to day basis, you could be uploading imagery focused content or adapted display ads to social media. You may also choose to work with influencers and utilise the advertising tools provided by your social media platforms of choice.
In some cases, you'll want to take a community-focused approach. That means responding directly to consumers and even engaging in wider conversations with other businesses. Weetabix's controversial tweet is a great, recent example of genuine brand engagement to take inspiration from.
Is social media advertising effective?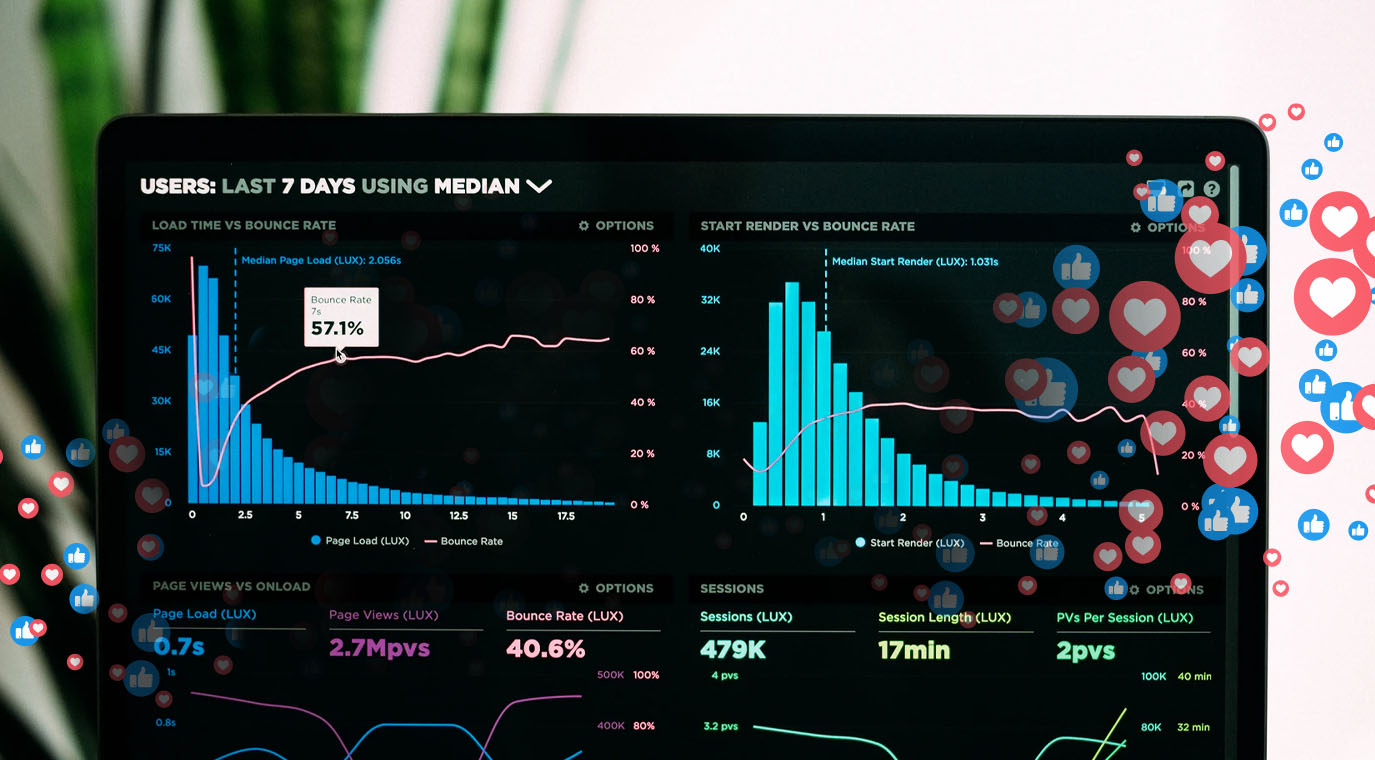 Social media advertising can certainly be effective, thanks to a quick ROI (return on investment) and immediate access to insights. You could put out a sponsored post in the morning and have an idea of engagement and click-throughs by lunch.
This also means that you can adapt your tactics as and when needed, to give your advertising the best chance of success. Through insight features and external tools, you can gather data to work out which elements of your social media strategy are generating results.
Social media gives you direct access to potential customers and instant business insights. These can then be seeded out across other aspects of your organisation (eg market research for new products and services). Plus, it gives you the opportunity to speak to a wider audience than your on-page content ever could.
Organic reach is hard to achieve and so social media advertising provides a relatively quick win. Features that can be turned on and off can help you better understand what works for your brand and the demographic you're trying to reach.
The best social platforms for social media advertising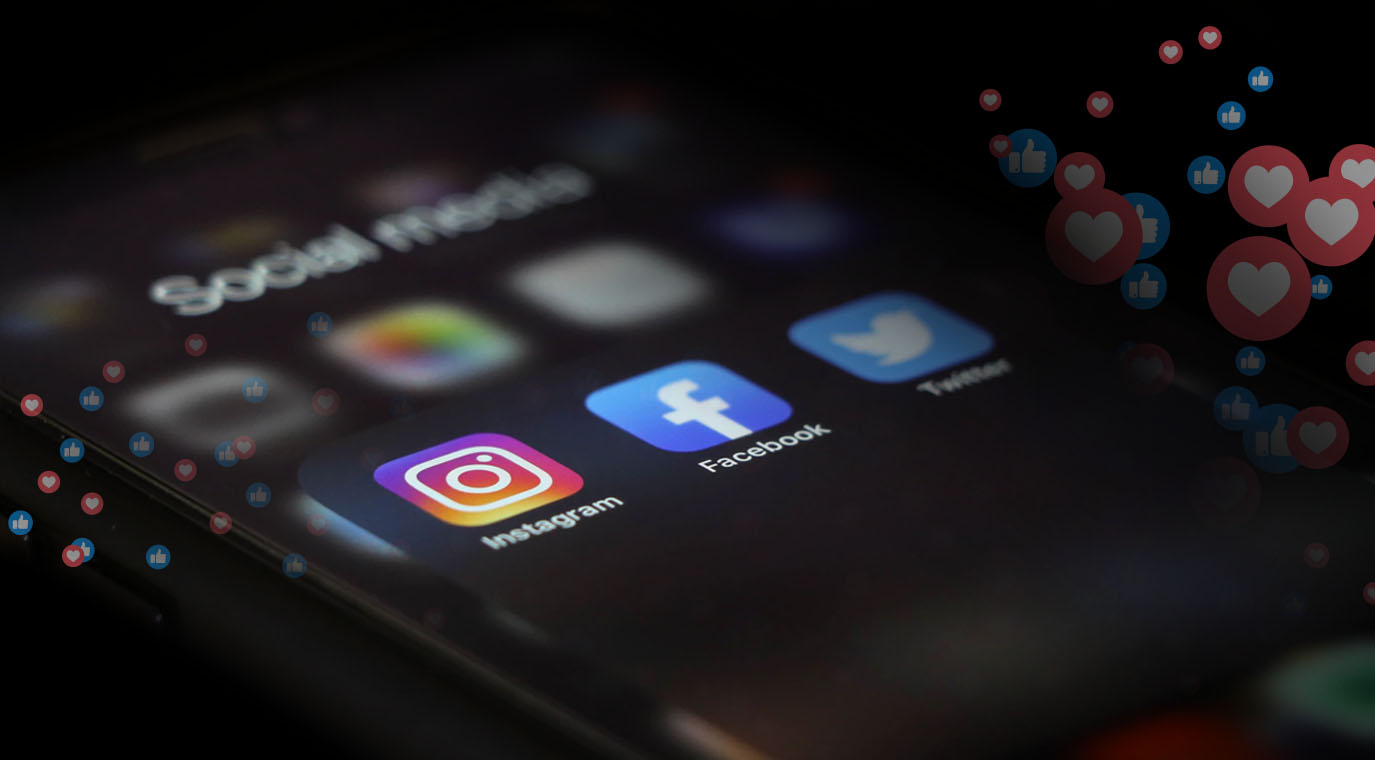 Wondering which social media platform complements your desired demographic and business KPIs? We've broken down each of them below.
Facebook
Active users:

2.6 billion

Active users in the UK:

50.36 million

Device:

96% of Facebook users are on mobile

Demographic:

65% of users are under the age of 35

Time spent on Facebook:

58.5 minutes per day

Ad revenue:

Facebook ads generated $17.4 billion of revenue in Q1 2020
A social platform for every age – and surprisingly, still being adopted by 18–24-year-olds – Facebook offers a wide-reaching platform for social media ads. However, the older generation is the fastest-growing demographic on this platform. Also, globally, more men use Facebook than women.
When it comes to advertising, Facebook is very switched on. It offers a plethora of options for businesses looking to promote their services – more on this below. Plus, the average Facebook user is believed to click on around 12 ads per month.
It's also a community-led space. Consumers expect brands to engage directly with them on the platform and share more than just the latest product release.
People look at Facebook for first-hand reviews and recommendations too. This means it's worth keeping this in mind and ensuring customers only have positive things to say when they visit your profile.
Instagram
Active users:

1 billion

Active users in the UK:

30.36 million

Device:

Mobile

Demographic:

71% of users are under the age of 35

Time spent on Instagram:

53 minutes per day

Ad purchases:

80% of consumers use Instagram to help them decide on a purchase
Put an ad out on Instagram and it has a high chance of reaching many eyeballs. In fact, according to Hootsuite, Instagram ads can reach an incredible 928.5 million people. Instagram itself offers brands several options when it comes to engaging with an audience.
The everyday Instagram feed is where you can post evergreen content that you want users to come back to or enjoy on your profile.
Then, you have the quick-fire Stories function. Here, you can interact with an audience directly with polls, questions, quizzes, countdowns and reaction sliders.
On top of this, IGTV is another feature that allows you to put out lengthier videos. This is great for long-form content that tells a story.
There's no wrong way to use Instagram but it's worth considering the numerous options available to brands, which create multiple ways to interact with an audience.
Twitter
Active users:

330 million

Active users in the UK:

15.25 million

Demographic:

63% of users are between the ages of 35 and 65

Time spent on Twitter:

3.39 minutes per session

Ad purchases:

40% of users have reported making a purchase after seeing it on Twitter
With an audience of 330 million, Twitter is where many go to engage with brands directly.
In fact, you may notice that a lot of brands have a customer service account specifically for dealing with customer issues.
While you may not want to air your dirty laundry in public (like talking about a customer gripe in a public forum), it is an excellent tool for direct communication and to demonstrate you care.
Examples of brands doing customer service on Twitter right:
@asknationwide

– The building society uses Twitter to engage with customer queries directly, replying to them on a thread or via DM.

@hermesparcels

– Hermes use their Twitter to interact with customers, as well as make important announcements on delays or issues.

@dominos_UK

– The pizza brand is great at communicating with customers on the social media platform and getting involved with threads featuring other brands.
TikTok
Active users:

800 million

Active users in the UK:

3.7 million

Device:

80% of all sessions are on mobile on Android devices

Demographic:

41% of users are aged between 16 and 24

Time spent on TikTok:

52 minutes per day
This is a new player in the field of social media advertising. Many would argue that TikTok's mainstream success was actually brought about by the Covid-19 pandemic and the lockdowns it caused – which forced content creators to look for a new creative outlet.
TikTok is where Generation Z are hanging out. So, if your ideal demographic is between the ages of 18 and 24, this app is where you need to focus your efforts.
Brands have increasingly been utilising the app's penchant for trends. Hashtags are particularly popular that content creators (and paid influencers) can jump on.
EA's #playwithlife campaign, for example, was adopted by many creators. It offered a filter that allowed you to look like a Sim while showcasing outfits or everyday activities.
Fans of The Sims engaged with the hashtag (it's had 15.3 billion views) which was created to celebrate 20 years of the game. It also reminded us that The Sims is always there, ready to help us escape the everyday stresses of our own lives. And wreak havoc on a computer-simulated one.
Pinterest
Active users:

322 million

Device:

80% of users access Pinterest on mobile

Demographic:

7 out of 10 users are female

Time spent on Pinterest:

14.2 minutes

Ad purchases:

8 out of 10 users have bought products they've seen on Pinterest
Created initially as a mood board sharing website, Pinterest has evolved into every visual marketer's dream. While some may argue that it's not your typical social media platform, it does have that community element that brands can capitalise on.
Pinterest is highly targeted towards women but is far more than an interior design and engagement ring inspiration site. You can use Pinterest to share campaigns and link back to blogs and informational pages with a visual aid.
Adverts are presented in a user's feed like a pin. When clicked, this then takes them through to the landing page of a site or campaign.
Scandi lifestyle and furniture brand Ikea utilises Pinterest regularly for its social media advertising campaigns – and to advertise new and popular products. Its Shop section allows users to add inspirational homeware imagery to their Pinterest boards and provides them with the option to click through and make a purchase.
Its Created section is where users can find easy to navigate links to IKEA's on-page informational content, while also providing a visually appealing pin that can be saved for later.
LinkedIn
For B2B (business to business) brands, LinkedIn is a worthy investment. This social media platform is for professionals and isn't just for promoting products and services. It's a network designed to connect with like-minded people, suppliers and even potential employees.
When it comes to generating revenue, LinkedIn is pretty influential. Many businesses will look to LinkedIn for guidance and inspiration when they're in the market for a new service provider. If you're considering introducing LinkedIn to your social media advertising strategy, here are some types of ads that you can consider implementing:
Sponsored content –

Ideal for sponsoring a piece of long-form content about your service, news about awards or even announcements about new hires that will entice potential customers. These ads are designed to sit naturally in a user's newsfeed, encouraging them to click through for more information.

Sponsored InMail –

This could be considered the new form of email marketing for B2B marketers. It allows you to send a direct message to contacts advertising your services.
Programmatic display ads – LinkedIn has jumped on the popularity – and necessity – of programmatic advertising, allowing marketers to target their professional audience based on a set of desired criteria.
Types of effective social media advertising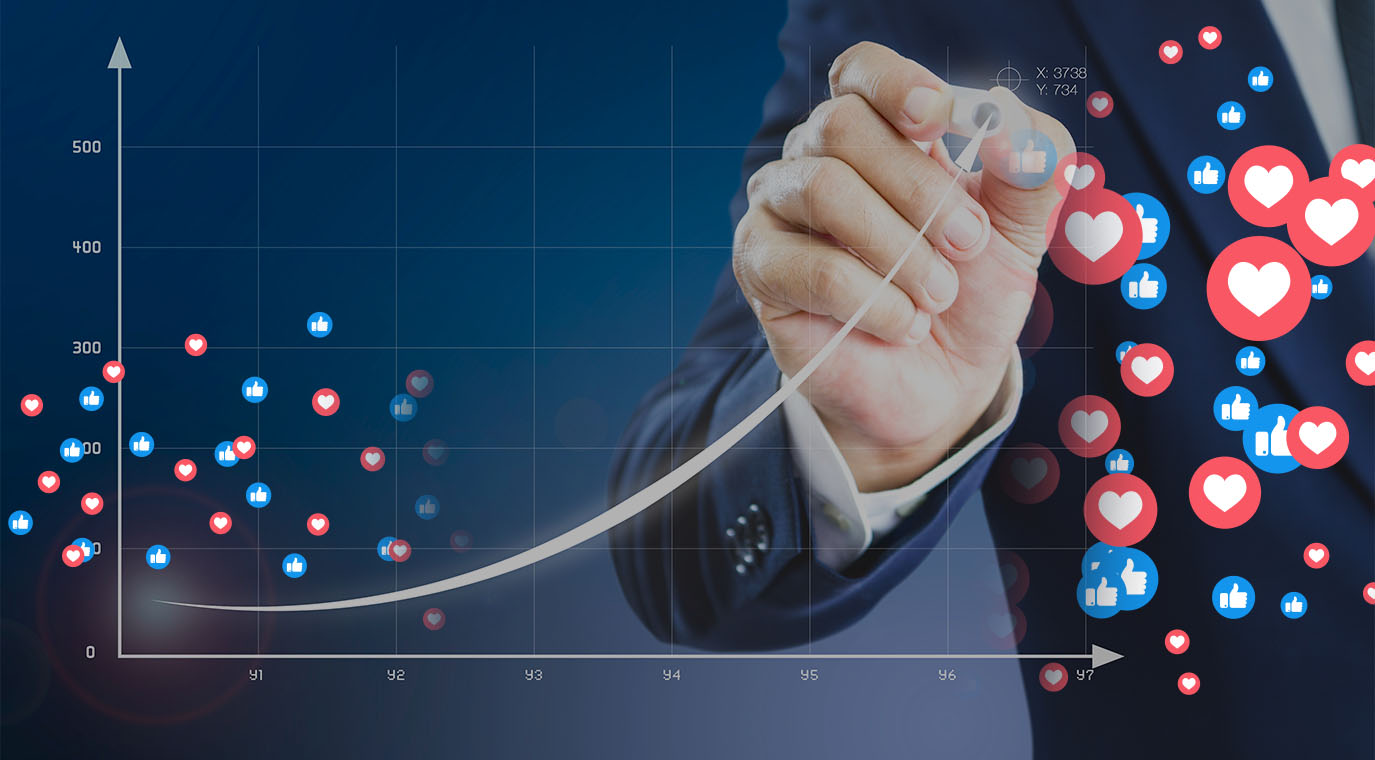 There are many ways in which you can utilise social media platforms. From display ads to personalisation to working with influencers on social channels, we've rounded up what these involve and the benefits you can gain from them.
Facebook ads
Tap into the world of Facebook ads and have your brand seen by users that are likely to come to you in the future. You can set demographic, locality and time of day to ensure your ads are being seen by the right people.
A guttering cleaner in London wouldn't want his advertisement to be shared with homeowners in Edinburgh, for example. Luckily, Facebook ads allow brands to spread their message in a targeted format.
Types of ads you can use on Facebook
Single image adverts –

In a

study by Facebook

, single image ads outperformed other types of advertisement, with 75% more unique traffic.

Video ads ­–

These work in the same way as single image adverts – with short, snappy video capturing attention and encouraging click-throughs and engagement.

Canvas ads –

These appear in user's news feeds like a typical post with space for copy, a link to whatever you're promoting and a standout image.

Carousel ads –

Promoting a product range? Carousel ads allow you to feature several images in one scrolling advertisement.

Collection ads –

Feature a wider product range in one neat advertisement that users can click through to learn more.

Messenger ads –

You can now opt for adverts that feature in the messenger app, amongst peoples' conversations. These are a great tool for those who want to pick up comms again with a potential customer if you've been communicating directly on messenger. You can send out these ads to targeted users to show up in the app again, to remind them of your brand and service.

Automated app ads –

As noted in our

2021 online trends article

, Facebook's Automated app ads are available to improve efficiencies and do all the hard work for you. These apps target users based on location, age and interests, which means you can get your brand in front of the users that are most likely to engage.
Snapchat filters
While Snapchat filters perhaps aren't as highly sought after as they once were – Instagram's Stories feature swooped in and stole the app's thunder a little back in August 2016 ­– they can still be used to create an interactive element in a wider advertising campaign.
Many brands are utilising this form of social media ad to offer an AR experience. Gucci's shoe try-on campaign, for example, allowed Snapchat users to see how the luxury brand's footwear looked on them in real-time and generated sales and engagement with the brand.
Influencers
While the feelings about influencers fluctuate regularly, there's no doubt that choosing the right influencer can really support a wider marketing campaign.
Micro-influencers are considered to be a trend in 2021, as brands move away from influencers with hundreds of thousands of followers and target a niche audience. Not only can you get your brand in front of a smaller, more engaged audience but it also won't eat into your budget as heavily as an influencer with a huge following.
Nine out of ten marketers currently use influencers, which suggests that this type of social ad is consistently successful. Instagram is where most influencer campaigns take place with 79% of brands working with influencers on this platform. Facebook, YouTube, Twitter and LinkedIn also offer less popular avenues for influencer campaigns.
Tips for working with influencers in your social strategy:
Choose an influencer that sits in your niche –

The influencers you work with should reflect your brand in terms of style, ethics and outlook.
Don't focus too heavily on follower numbers –

While it may be tempting to go after influencers solely on a reach basis, it's important to note that micro-influencers are becoming more prevalent. An influencer with a targeted following that complements your own demographic may lead to better results.
Check to see if they've done work with competitors –

While this may not make or break a deal, it's something to consider. If they have a partnership with a competitor you might want to steer clear.
Do your homework –

This means checking in on the types of followers the influencer has (avoid those who seem to have a lot of bots), checking in on how they engage with posts and what they're saying online. Remember, when working with an influencer they become an extension of your brand, so it pays to do your homework.
Provide a detailed brief –

Influencers should be accustomed to briefs from brands, so ensure yours covers what you expect to see in terms of imagery, number of posts, any copy guidelines and hashtags you want them to use.
Set a clear timeline –

It's important you set a clear deadline for when you expect to see content from your chosen influencer online. This means setting dates for reviewing drafts before content goes live and when.
Instagram Stories
Instagram's sponsored posts crop up on feeds and in Stories to present users with an advertisement that should be relevant for their interests and age. According to eMarketer, 31% of budgets for Instagram advertising goes on Stories.
The Stories feature means that your advertisement will crop up between a user's followers' stories, seamlessly slotting into that social media experience.
You can add a click-through link and convey a message in several instalments – allowing for creativity with video. Instagram states that 58% of people become interested in a brand after seeing a Stories advertisement and 50% have visited a brand's website.
You can choose between Carousel Stories – where users see up to 10 cards – and Collection ads that allow you to feature several products in a collaged template.
How to get a good ROI (return on investment) from social media advertising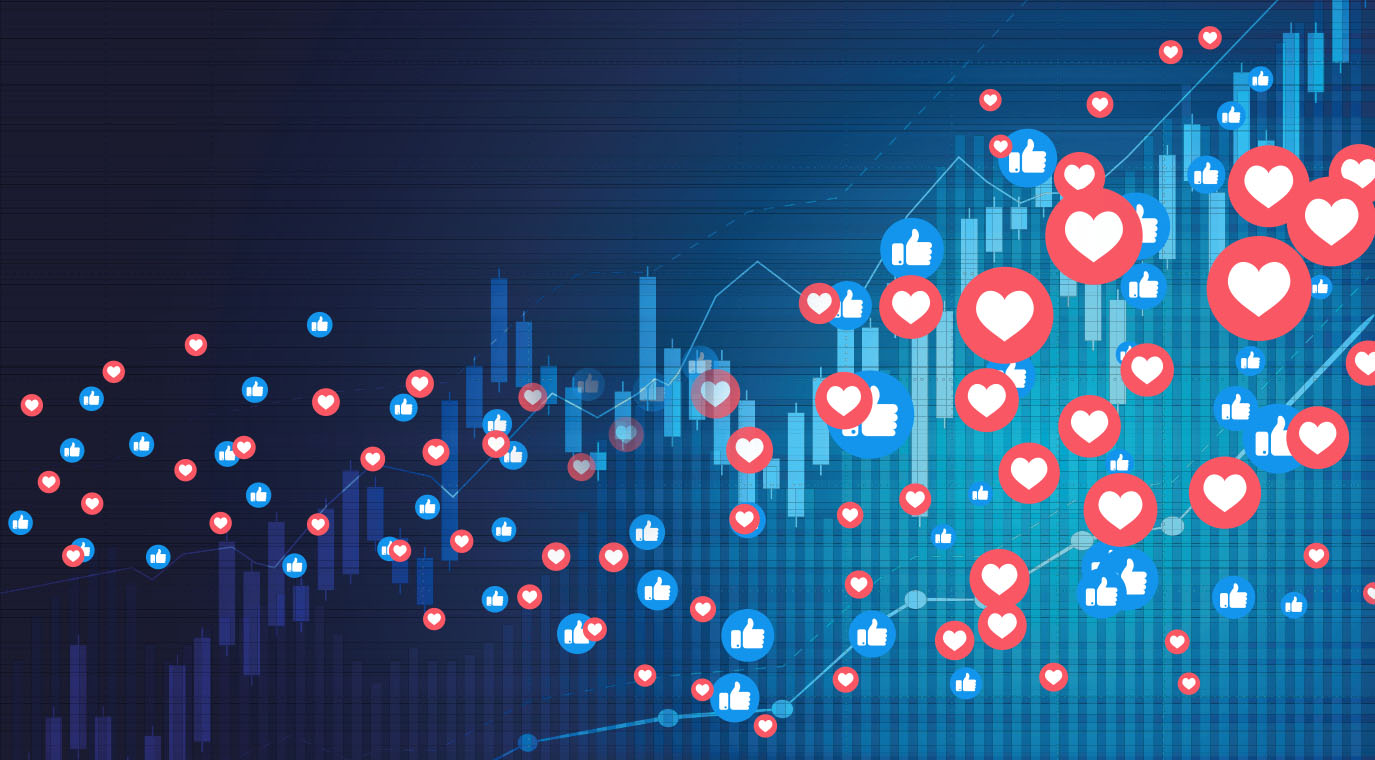 Ultimately, the ROI you enjoy from your social media advertising will depend on your strategy and setting smart goals.
The ROI from this activity isn't as clear cut as simply 'how much money have I got back from my investment?'. Instead, what you consider to be a 'return' on your investment depends on what your overall goals are.
How to work out ROI for social media advertising
If your goal is to increase sign-ups to a newsletter then the success of this is how you quantify the worth of what you initially invested. However, to better determine ROI, you'll need to apply a monetary value to that final goal.
For example, if your goal is to increase the number of sign-ups to your newsletter you'll need to spend some time working out how much value each lead is potentially worth to you.
If you're promoting products or a service, you'll need to work out the average value of a sale and, for every signup, assign this value.
So, let's say an average purchase through your site is worth £250. You can assign that value to each newsletter sign up, as a potential lead or sale. In that case, to work out ROI you'll need to calculate the overall value of the sign-ups, minus the cost of investment, then divide by the cost of investment.
For example, you get 50 people sign-up for your newsletter. That equates to £12,500 in potential return. If, for example, you've invested £3,000 on a LinkedIn advertising campaign that means you could have a very strong ROI if everyone converts in the future.
Getting a good ROI from your social media advertising is about setting achievable goals and applying monetary value where you can to work out what's been gained from the initial ad spending.
Tips for creating a social media advertising strategy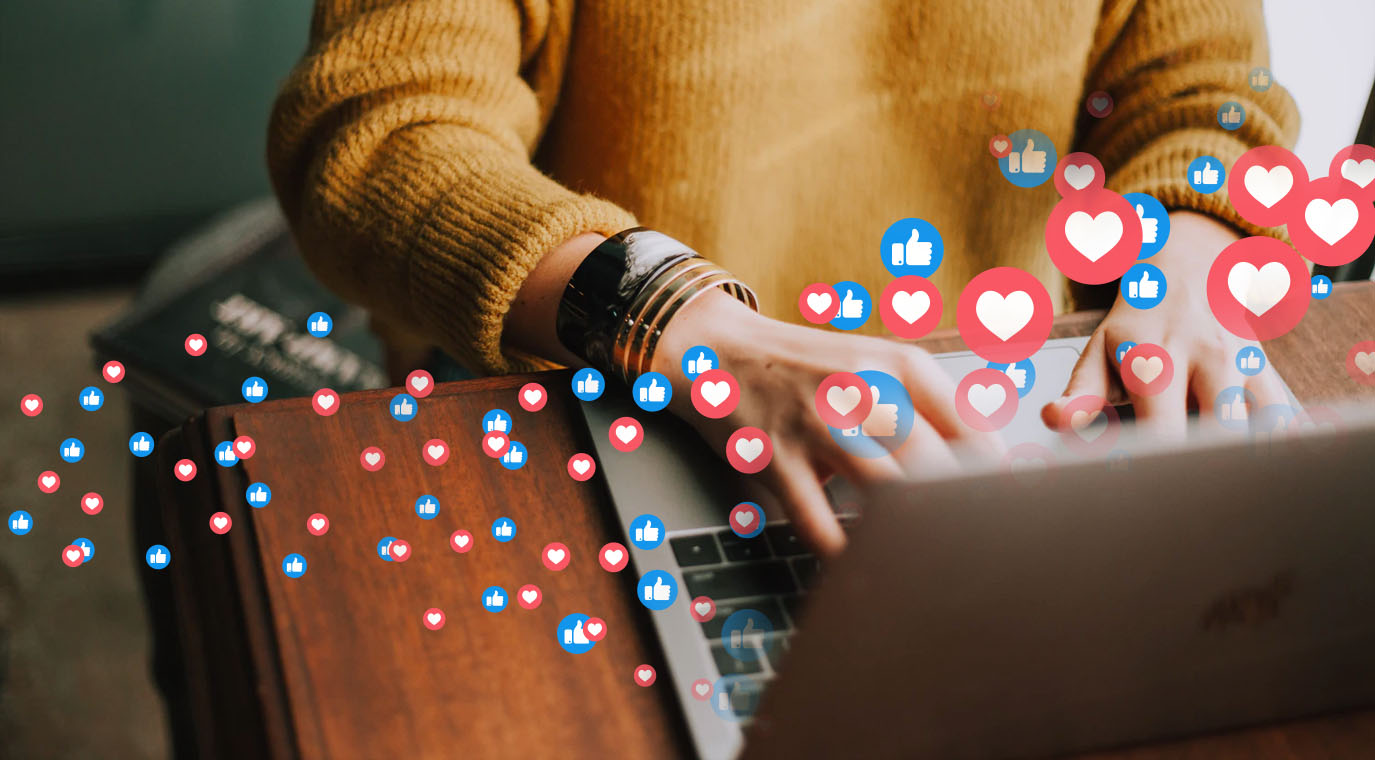 Got a feel for which platform and ad type is right for you and what you want to achieve to get a good ROI? Then we've rounded up some tips for when it comes to sitting down and mapping out that social media advertising strategy.
Understand your social media goals
We know that the aim of the game is to get more sales or leads through the door but it pays to map out what your overall goals are for your social media strategy.
Do you want to gain followers? Increase your CTR? Send traffic to a particular page on your site? Take some time to set out exactly what you want to achieve from your social media strategy before you start.
Know your audience
Of course, understanding your demographic is important – but tailoring your social media strategy to your audience on each separate platform is equally important.
Take some time to look through your current social media channels. Who is following you currently? Is the demographic featured there who you had in mind and if not, why? Many marketers have an idea of who they want to be selling to but the picture of who is actually buying can be very different.
If your Facebook page suggests that your followers are predominantly women in their 30s then factor this into your overall strategy – there's a reason they're there and engaging.
Make a list of important calendar dates
Every industry or area of expertise has its very own, important calendar dates. These could be trade shows, lifestyle events or related national days that you can piggyback on to promote your brand in a semi-natural way.
A pizza restaurant that promotes an offer on social media on National Pizza Day (February 9th, in case you were wondering) is likely to see engagement – and can utilise any trending hashtags around the day. This is great if you're creating a social media strategy that features Twitter.
Seasonal events are of course also of great importance. Start planning your social media advertising for Christmas in July and think about Valentine's Day in December. Many brands leave it far too late to think about these annual events, ending up with rushed advertising and a message that doesn't stick.
Make a note of those important dates and be sure to weave them into your strategy and content calendar.
Choose your platform(s) and treat each one uniquely
While consistency is key when it comes to your display ads on social media, it's important to bear in mind that each platform has its own set of rules and nuances.
Facebook is where you can be chattier as a brand, share customer stories and news about the business. Twitter is there for customer queries and quick-fire updates. Instagram and Pinterest are for inspirational content, sharing the very best of what you offer, while LinkedIn is where you go to match up with like-minded business owners and consumers.
Every platform requires a level of planning to ensure you match what consumers expect.
Consistency is key
There are a number of elements of a social media advertising strategy that should remain consistent, including:
How your display ads appear –

You'll need to tweak them to suit the dimensions of the platform and the demographics that may be viewing them (e.g. less text for Instagram where users want visual content). However, the overall look and feel needs to stay consistent. A CMP can help with this, allowing you to manage everything from one location.

When you post –

This may require some initial testing. However, once you understand when users are more likely to engage, you'll know when you should put out your advertising. Keep this consistent to ensure your insight tracking isn't skewed by any other factors outside of your control.

Who you target –

This will require some forethought in terms of who your demographic is and will be impacted by the social media you decide to advertise on. However, it's important that you consistently promote your business to those consumers most likely to engage and potentially make a purchase.
Decide what type of content you want to share
The type of content you want to share and use in your advertising may require another layer of planning. Video content, for example, requires some further thought into what it features, who creates it and the overall cost. The latter will vary, depending on whether you're using a videographer or a stock library.
Create a content calendar
A content calendar is a centralised document that features all your plans for the year ahead. You can have a number of content calendars – from on page focused plans to paid advertising and the specifics of your social media campaigns.
Be flexible with what's trending
Social media offers marketers the opportunity to be completely flexible with their advertising campaigns. You also have the chance to jump on trending news or the latest viral sensation.
Of course, you don't have to hop on every new trend you see but being mindful of them and adapting your message when the opportunity arises can help with brand awareness.
Make room for video content
If you haven't dabbled in video before, it's something worth considering for your next social media strategy. When asked, 54% of consumers confirmed that they want to see more video and people spend six hours and 48 minutes a week consuming video content.
But, you don't have to go out and buy flashy cameras or rent out studio space. Video can be created easily with stock content or even on smartphones. In fact, the smaller your business, the less glossy consumers will expect your video content to be.
Use a Creative Management Platform (CMP) to design ads and schedule posts
Begone excel spreadsheets and numerous processes and documents. Instead, bring everything together under one CMP and use this to do everything from designing or reconfiguring adverts to suit each platform to scheduling posts.
The benefits of using a Creative Management Platform for social media advertising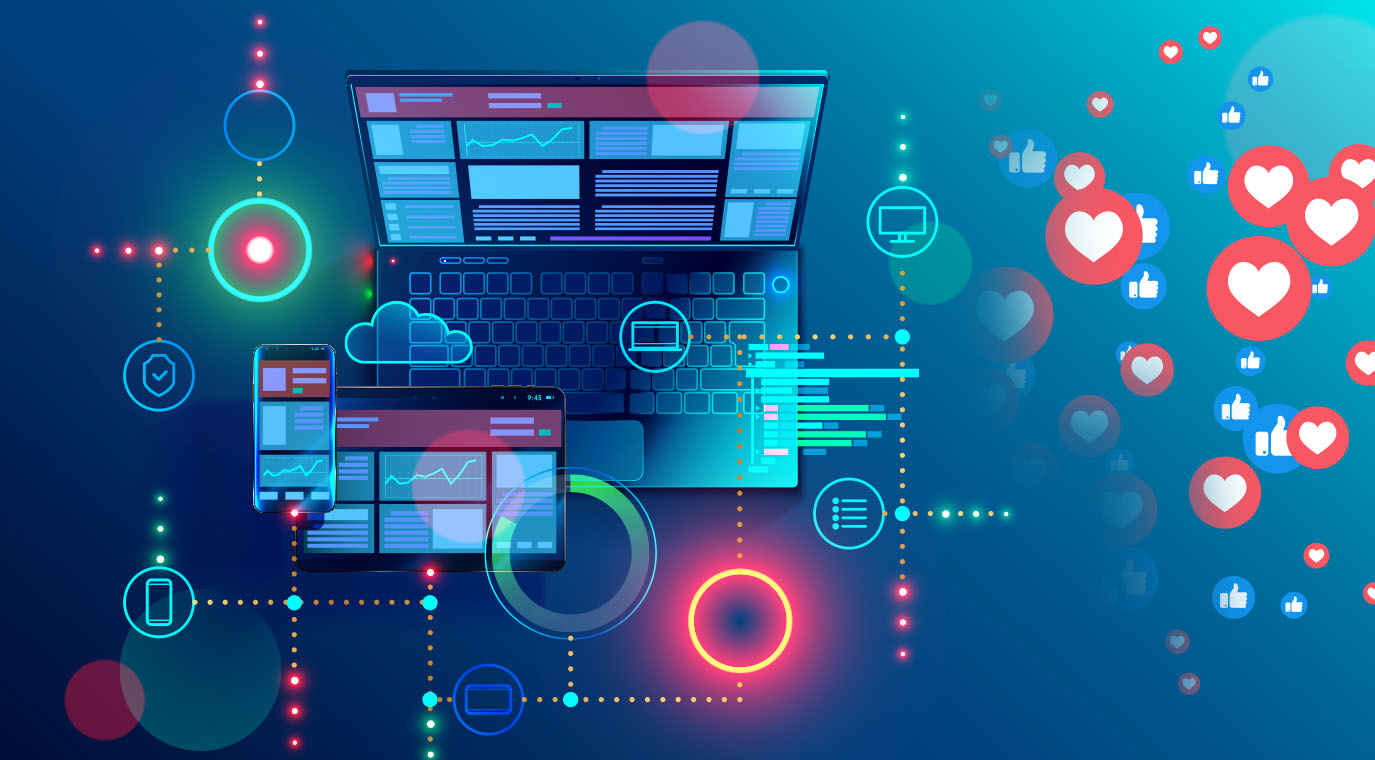 With so many platforms to consider and various types of ads to work into a social media strategy, a one-stop solution is a comprehensive CMP. Here are just some of the reasons why you should consider a CMP for social media advertising:
You can create a comprehensive range of advert types –

From static images to video advertising. With the option to alter dimensions for different platforms, a CMP allows you to do everything in one place.

It creates consistency –

Using one platform to implement your social media advertising means that ads will appear consistent in format and design. Consistent branding makes you more recognisable, improving brand awareness and appearance in the consumer market.

You don't need additional training –

CMPs

are designed to be foolproof. That means you'll enjoy a quick demo upon sign up and then you can create and put out social media advertising quickly and efficiently.

You can work across multiple platforms –

Your CMP is not just for social media, you can manage a wider campaign that feeds into your social media advertising so everything is in one place.

A/B testing is possible –

This allows marketers to see what works best for their brand and the demographic they're going after. Putting out variations of adverts and enjoying real-time results and insights allows you to tailor your social media advertising strategies to better suit your needs.

Efficiency is improved –

Managing assets and ideas is a whole lot easier. We know that downloading and uploading material between platforms is a key pain point for social media teams – but CMPs ensure workflows are streamlined and efficient. Creating ads and assets all in one place also eliminates any repetition across your team, so you can get back to the things that matter.

Improved in-house collaboration – CMPs bring teams together allowing for better collaboration between stakeholders and colleagues, across in house and external teams. Showcases, instant commenting and approval tools all make this possible.
Brand success stories when using CMP for social media advertising
Audio subscription service Supla+ utilised our CMP offering to create a display ad campaign that went live for 24 hours, promoting a Black Friday offer.
The brand's Art Director was able to create the advert design and then adapt this across a number of platforms within Bannerflow's CMP. This made it easier to get the campaign out in a short space of time, improving efficiency and ease.
Financial group Svea also uses Bannerflow's CMP to manage every marketing campaign, including social media advertising.
One of its latest campaigns incorporated shots intended for TV advertising and adapted this to feature in digital display advertising formats.
Svea's Marketing Coordinator noted that before using a CMP small features of such apps – such as moving assets – would have taken a long time to create. Now, however, everything is in one place and ready to use.
Key technologies for social media advertising creation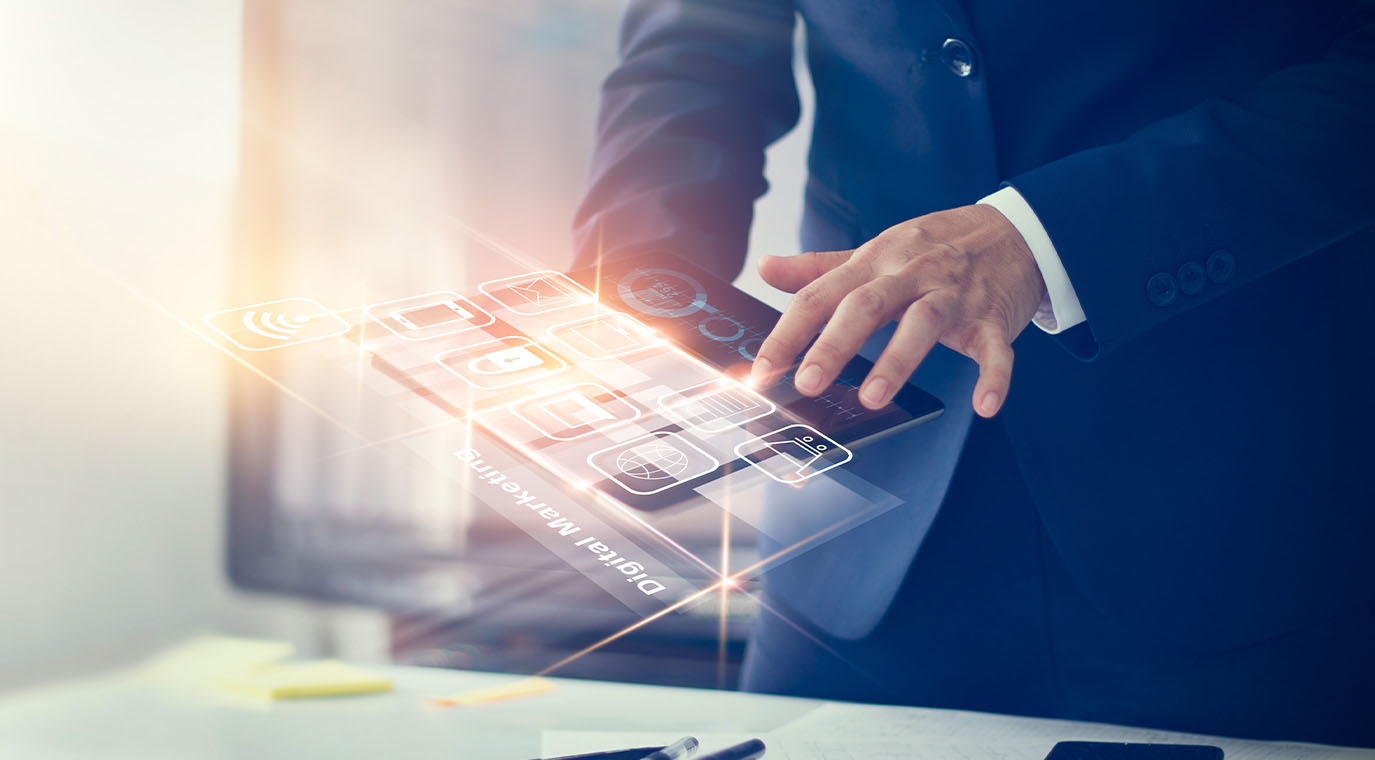 Whether you're a small business just dipping your toes into the world of social media advertising or are part of a larger company looking to streamline social media ad creation, there are a number of technologies that can help. Here are just a few to consider:
How to make the most of a social media algorithm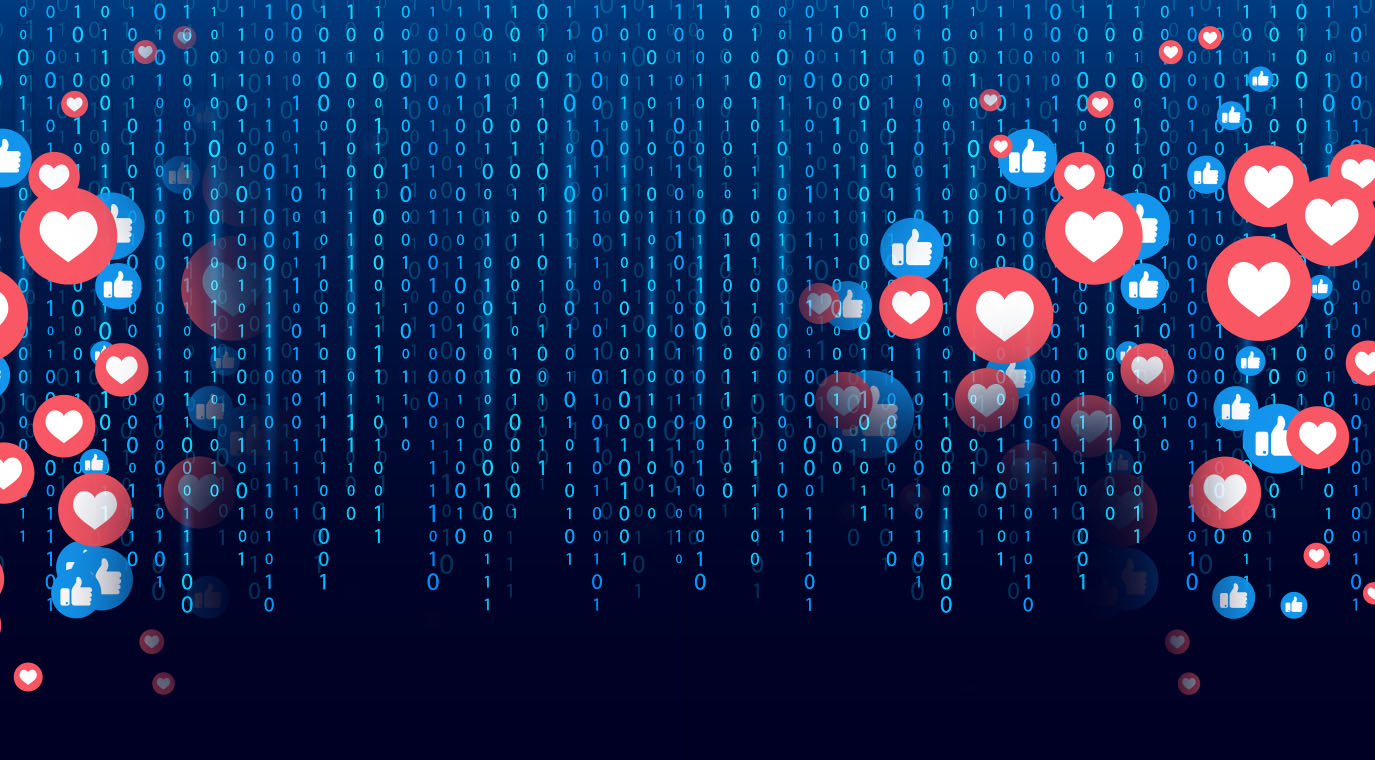 Follow any influencer on Instagram and you may notice them commenting on the algorithm and how it's affecting views on their posts. While some claim these algorithms don't exist (it's just poor content) there is some evidence that social media companies change the rules of the game from time to time.
Algorithms should put content in front of users that they think will be interested in it. This could mean using factors such as demographic, location and previous behaviour to work out what people enjoy. It's a way of ensuring personalisation is prevalent on social platforms.
The For You Page on TikTok is a good example of this. Like or share a video on the app and you'll notice that it starts to show you similar types of content when you return later. If you're a fan of cute dogs, for example, you'll start seeing more puppy related content on your For You Page. That's a win in our book.
This means that your social media content needs to be correctly tagged to ensure it reaches a similar demographic and is selected by that all-important algorithm.
Social media advertising that attracts positive engagement is key to increasing its chances of being bumped up to those For You Pages or Reel feeds on Instagram. Content that encourages comments and shares is the aim of the game here.
Mobile should be your main focus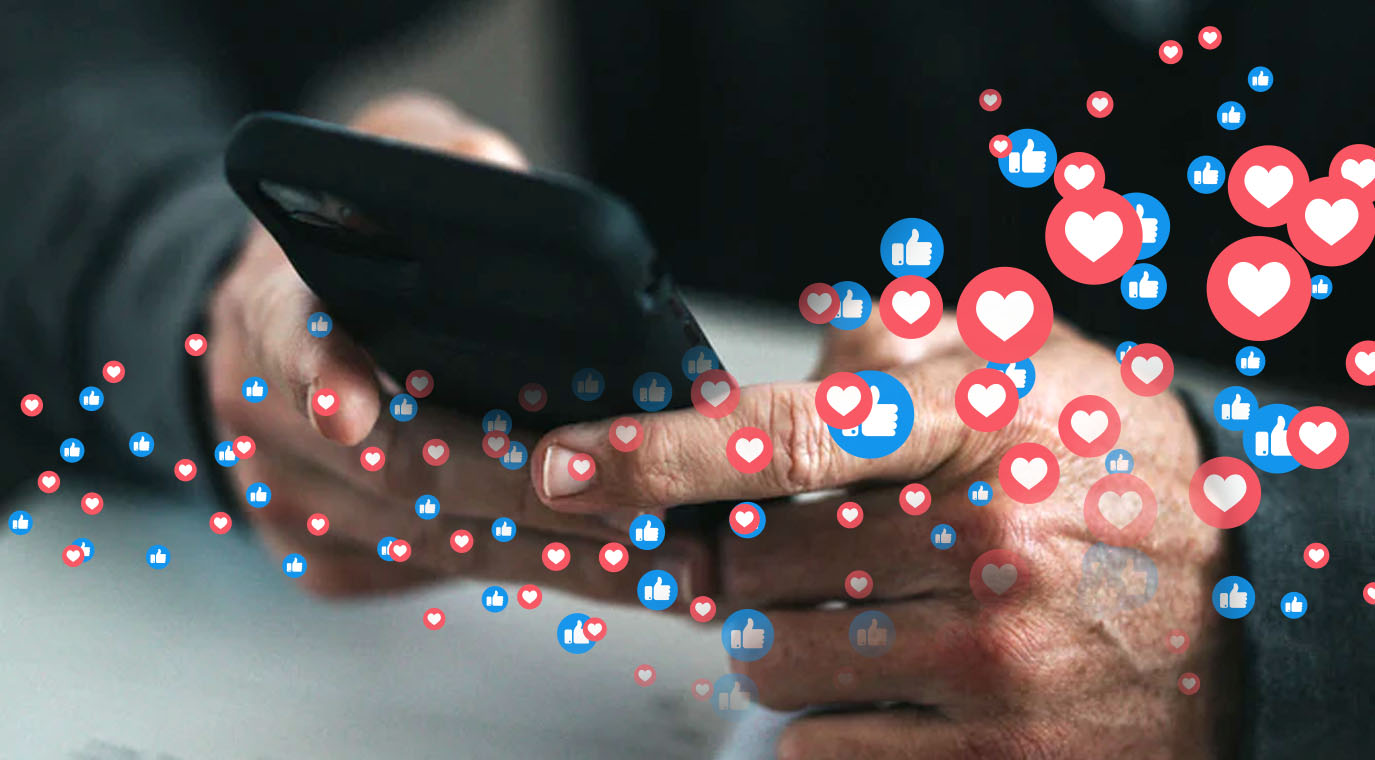 You'd be forgiven for thinking that all social media is viewed on a mobile device but, actually, 53.3% of the world's web traffic is mobile, while 44% is on a laptop or desktop. Tablet computers are used 2.7% of the time and other devices like games consoles make up 0.07%.
However, this isn't to say we need to drop our focus from mobile altogether. Instagram, Facebook and Pinterest users are predominantly viewing content on mobile devices.
This means that when creating advertisements for social campaigns you do need to consider both, but with a heavier emphasis on the mobile side of things.
Create display ads in a dedicated CMP that work across multiple platforms and ensure potential customers are seeing the very best of what you have to offer, wherever they are.
Remember to engage with your audience too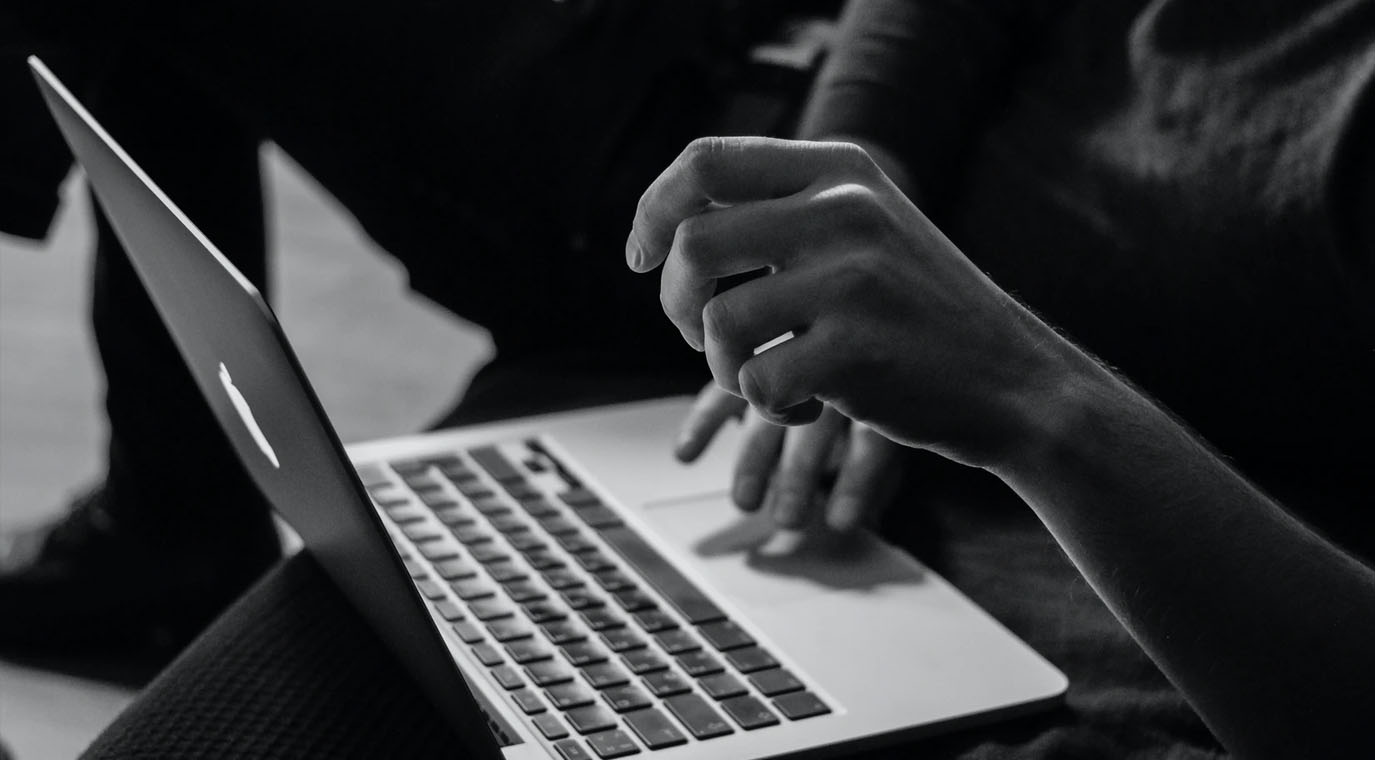 You've created your slick adverts and adjusted them across your chosen platforms in your CMP. You've also scheduled your posts and you have a plan for analysing engagement and results. What now?
Well, it's also important to interact with your followers. The idea of a social media platform is to create a community space that users will want to return to again and again.
Adverts can look slick and content can be engaging but followers will also expect a level of engagement directly from the brand. Here are a few things you can do:
Respond to comments –

Give followers the human touch and respond directly to comments on posts that you share. This shows that you're doing more than simply outreaching, you want to engage and support your audience too.

Chime in on posts talking about the brand –

Keep an eye out for brand mentions and don't be afraid to drop into a comments section if people are discussing your brand. If they're talking positively, that's great, but even if it's negative you can drop in to let them know you're there if they need support. It's a great way of adding additional value and shows that you're a brand that's switched on.

Avoid copy and paste responses –

Followers want to know that there's a real-life human at the other end of your social media, so avoid copy and past responses where you can.

Be prompt –

Don't leave it days between replying to comments, try to allocate time to respond to people as soon as possible.

Share posts from the community –

Of course, you'll need to ask permission beforehand, but followers love being shared by brands that they've tagged. Plus, it's a free form of marketing for you!
Social media advertising is a two-way street – so ensure you allocate hours to managing your social media on top of the creation and implementation of your advertising strategy.
What does the future look like for social media advertising?
Social media and its algorithms change the picture regularly. It pays to stay on top of the latest trends and to always have an ear out for up and coming platforms.
Many of us perhaps weren't initially convinced by the potential for TikTok. But the app has evolved into a popular choice for content creators – and brands looking to target a younger demographic.
Video will of course continue to dominate in terms of content type, feeding into the popularity of the TikTok app and the Reels feature on Instagram.
Ephemeral content will also continue to rise in popularity. We'll see brands utilising the Stories feature on Instagram and new Fleets function on Twitter to create content that leaves users wanting to know more.
For now, follow our tips and consider a comprehensive CMP that allows you to manage multiple elements of your social media advertising strategy in one place.