What is a Creative Management Platform (CMP)?
In its simplest form, a creative management platform, or CMP, is cloud-based software that allows marketing teams to design, automate, distribute, manage and measure the performance of digital advertising.
A CMP is essentially a range of advertising products and technologies all rolled into one easy-to-use platform.
In many ways, CMPs act as a mini production agency for brands – reducing time, maximising ROI, and most importantly, enabling marketing teams to automate the production of impactful and personalised advertising.
However, not all CMPs are the same. Premium CMPs, such as Bannerflow, offer marketing teams many more complex functionalities. Not to mention the ability to work across different channels and formats of digital advertising.
Download this page as pdf
Creative Management Platform (CMP): definition
A CMP combines a variety of digital advertising products into one, cloud-based platform. These products include an ad creator capable of making a range of digital ad formats at scale via automation. As well as a campaign management product that has tools for instant publishing via direct integrations, as well as functionality for dynamic ads, real-time ad analysis and creative optimisation.
Creative management platforms are also ideal to both create and control personalised ads for dynamic creative optimisation (DCO) campaigns. Enabling the production of one-to-one personalised ad experiences. Additionally, CMPs are ideally suited for omnichannel, programmatic and onsite advertising.
What are the different products and features within a Creative Management Platform?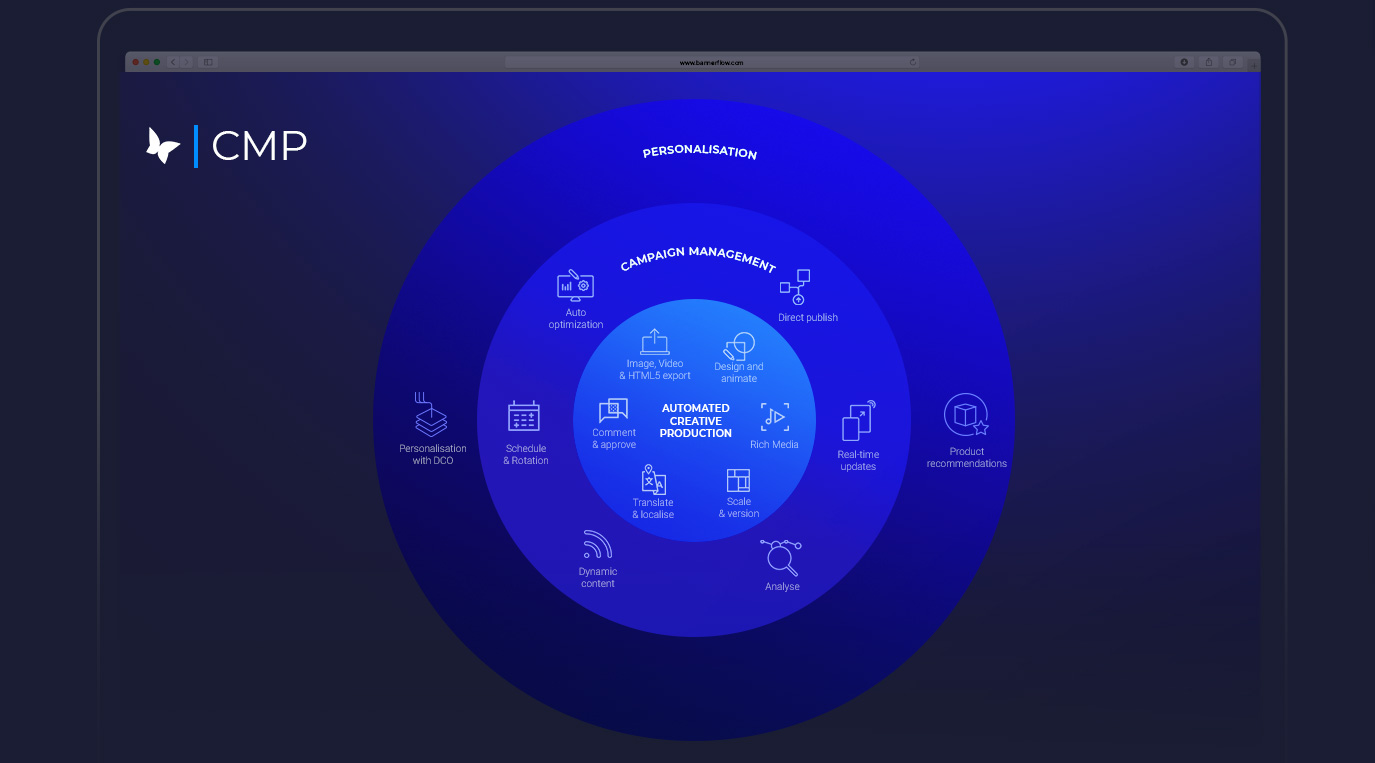 A CMP contains a range of products, features, and tools that assist and aid different areas of campaign production. Combined together, the features of a CMP help to make digital advertising workflows smoother and increase efficiency and return on investment.
The following list contains what should be offered as standard by a premium CMP. More basic CMPs will either not offer the features listed below or inadequate versions of the same products, features and tools.
Premium platforms empower marketing teams by featuring: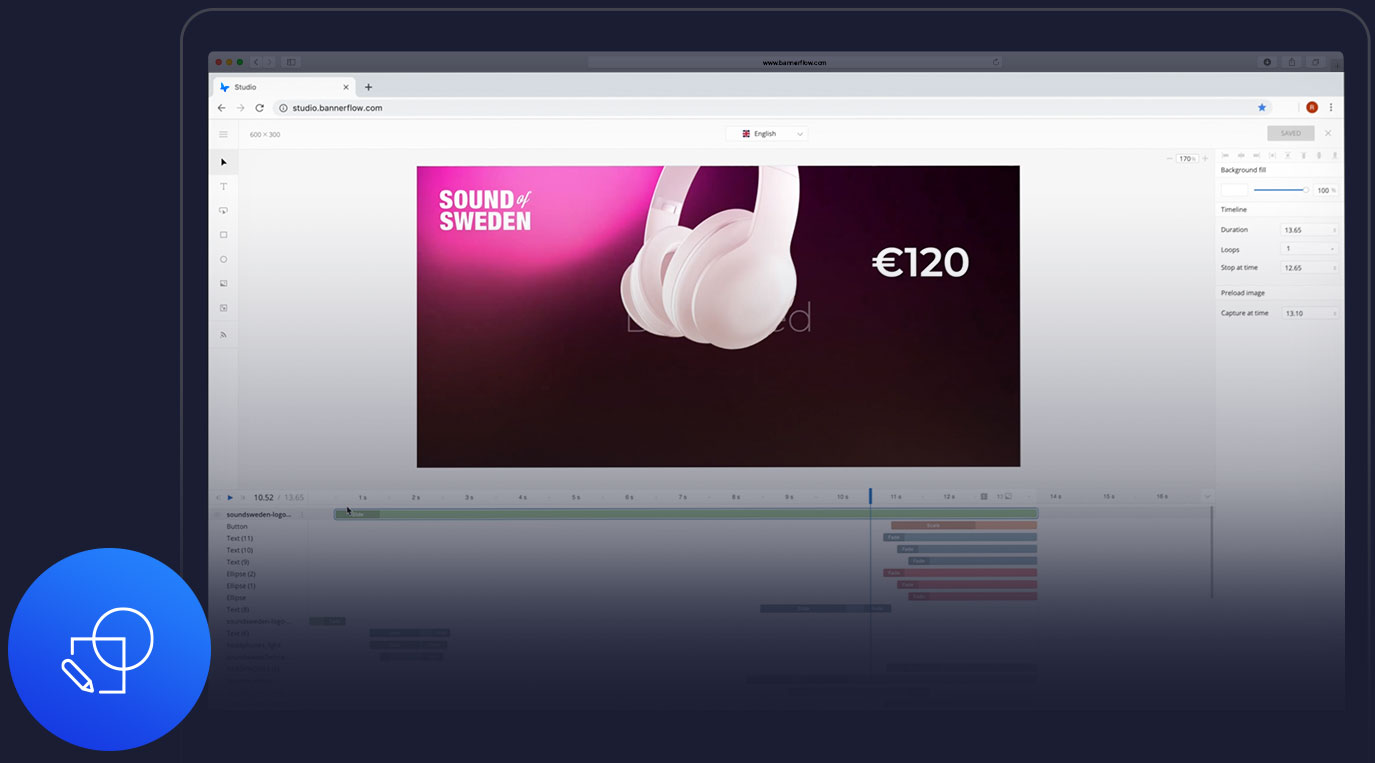 An ad creator to design sophisticated master creatives
The beating heart of any CMP – an ad creator should equip any design team with familiar design tools to create beautiful digital ads, effortlessly.
After all, producing the master creative for any campaign is key. Not only does it set the tone for an entire campaign but the easier it is to produce an optimised ad – the quicker the production time and the greater the ROI.
It's why an advanced ad creator, such as Creative Studio, is such a popular tool for in-house teams; especially, when creating engaging advertising, which must perform across multiple formats and devices.
A scaling tool that automates the production of pixel perfect creatives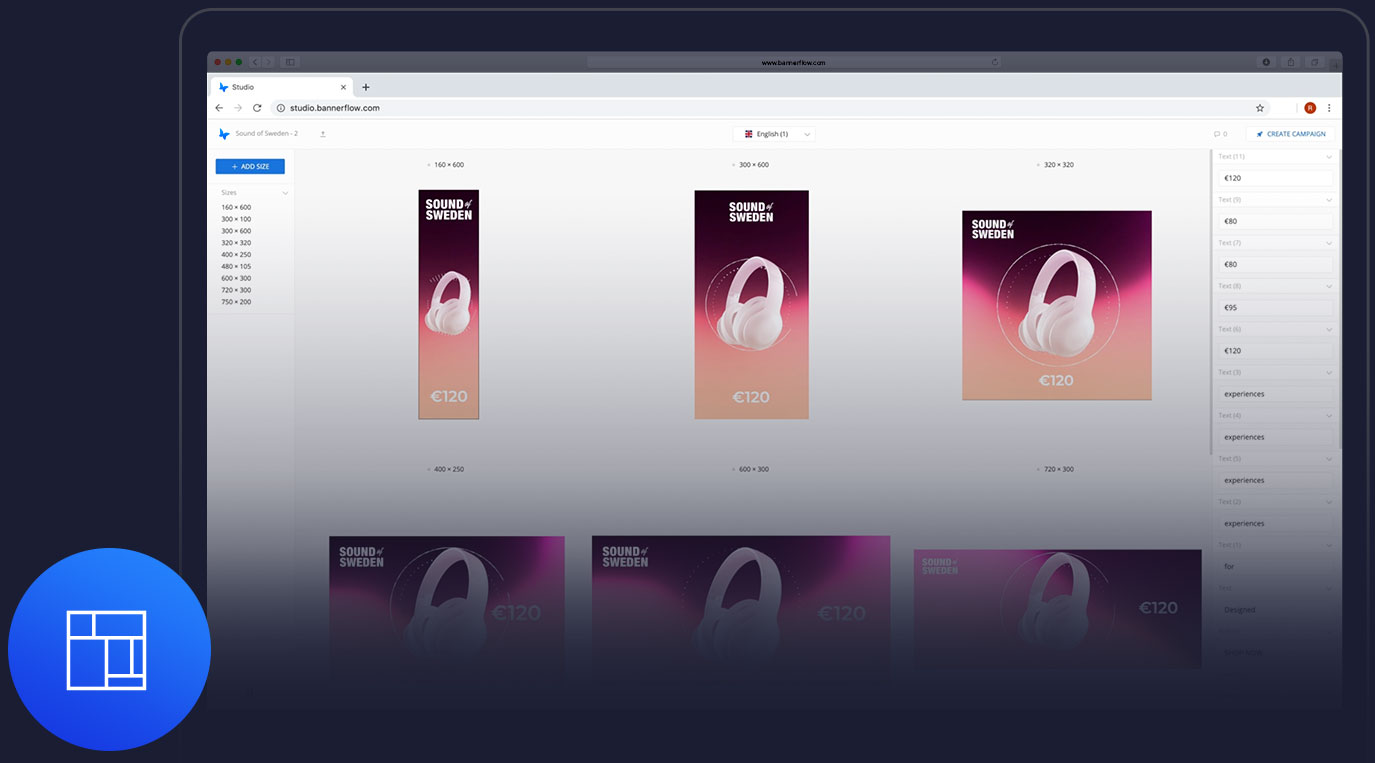 A smart scaling tool enables the production of ads quickly and in high volume via the power of automation. Thus, a single designer can create thousands of different formats, sizes and ad variations from a single master creative.
Smart scaling uses algorithms that learn reactively from each design decision and enables teams to mass-produce pixel-perfect ads.
And the best bit? If, for example, you use Bannerflow's scaling tool (part of Creative Studio), each and every ad format created is automatically optimised. Meaning a designer does not need to write any code or undertake painstaking repetitive design tasks for file-size reduction.
This is especially important for personalised and dynamic creative campaigns that require the creation of potentially many hundreds of ad variations. It also means that your ads are guaranteed network-ready and won't be rejected when published.
A publishing feature with network integration (ad builders won't offer this!)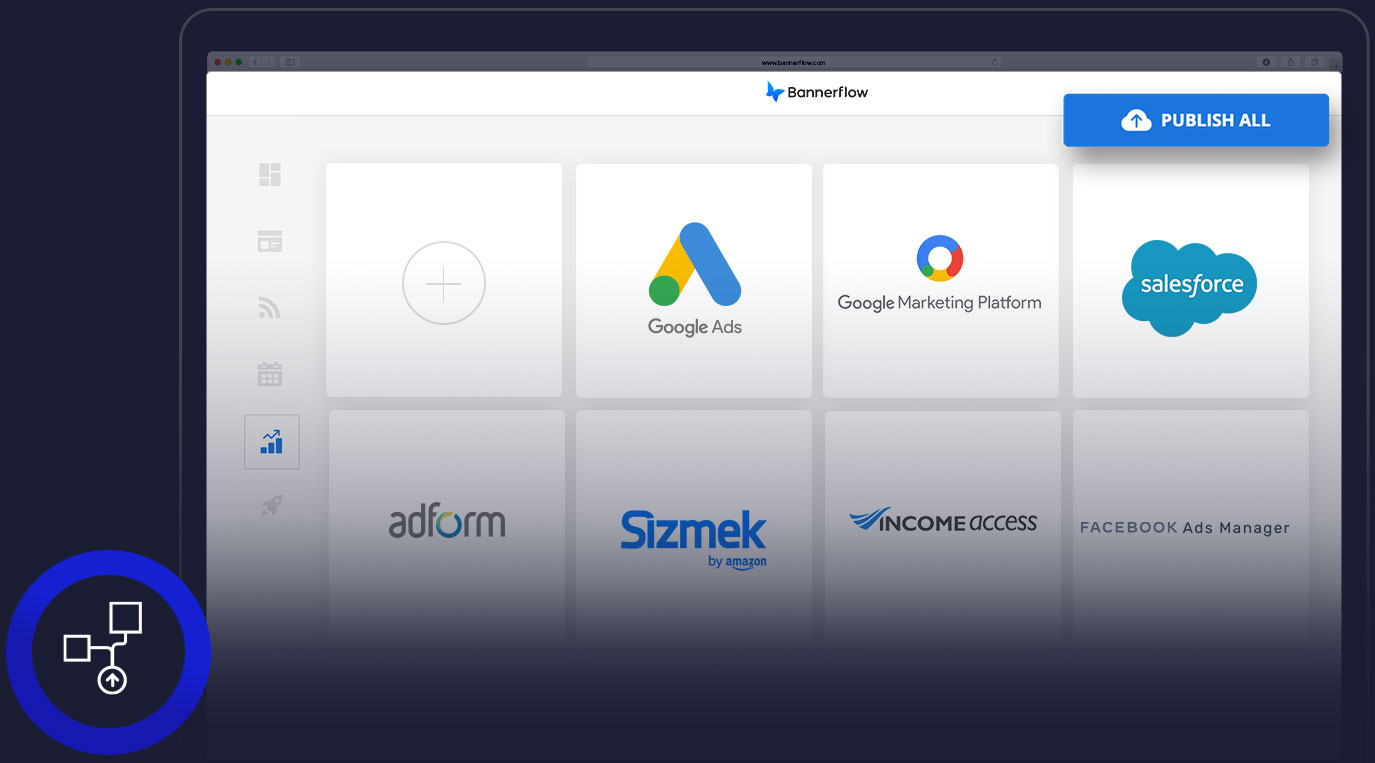 Using the campaign management function of a premium CMP, ad networks and other publishers are directly integrated into the platform. Rather than sending out neverending zip files back-and-forth, the publishing process is done by one person, in one place, in real-time – in just a few clicks. In fact, an entire multi-market campaign can go live in minutes.
What's more, thanks to click tags, publishing becomes an almost ongoing process. Teams can receive analytics data in minutes rather than weeks, meaning campaigns can be optimised on the fly.
Bonus: Campaign scheduling tools
Additionally, publishing can be combined with scheduling features to be even more impactful. Integrated scheduling features are the most effective way of handling complex and large campaigns from beginning to end – they are also key components of premium CMPs.
Scheduling may be an unassuming element of digital marketing but it is crucial for successful campaigns. Being able to schedule in advance – and adjust to events – is essential for creating campaigns that connect with viewers.
A collaborative and cloud-based platform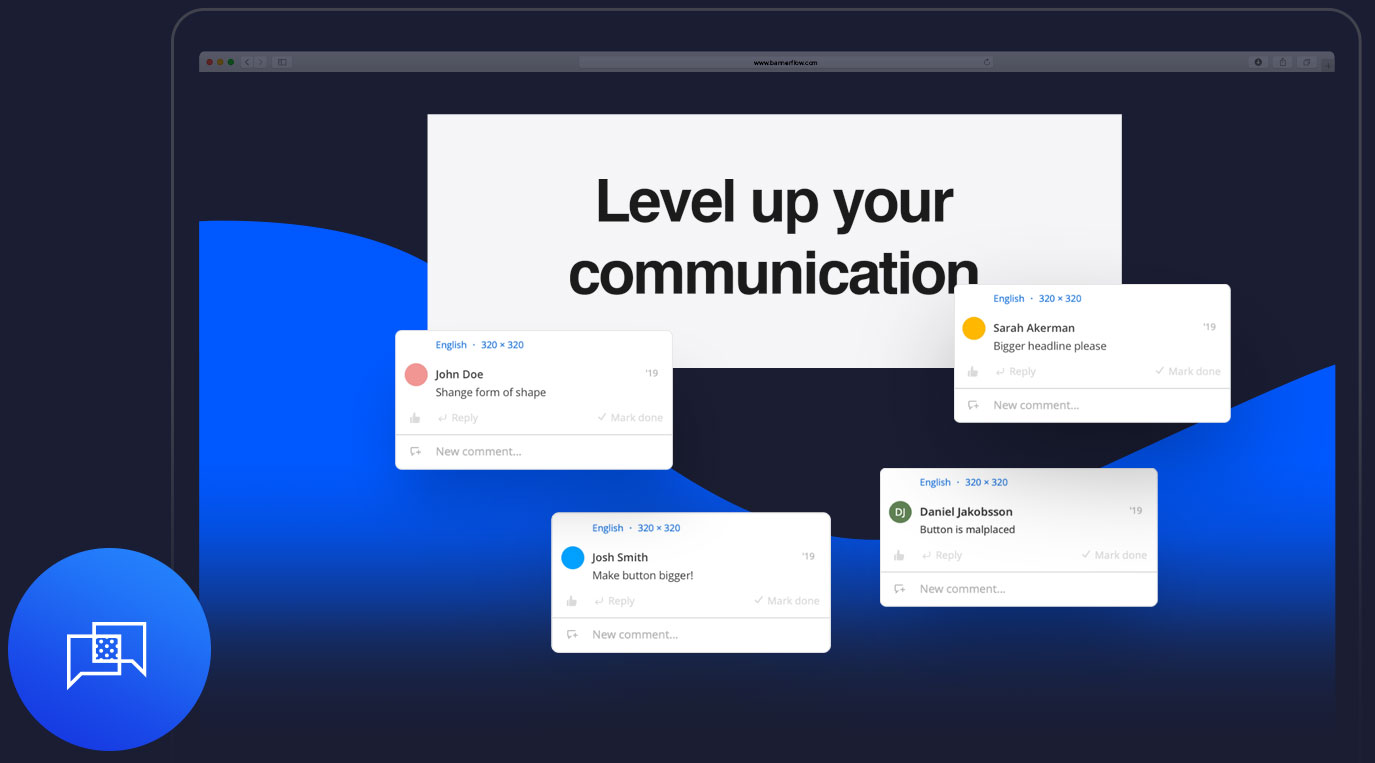 Collaboration and smooth workflows are essential for effective digital advertising production. The simpler the workflows and the easier the communication between teams, the faster a campaign can be produced.
Thanks to being cloud-based software, collaboration between all team members takes place directly in a creative management platform and its associated product areas. All processes are completely transparent, with no files sent – and all stakeholders involved.
Moreover, with a premium CMP, all advertising, design and creative material is stored in the cloud too. Meaning that all creative materials are accessible in one place and can be used by multiple teams, the world over – or simply, from home. Thus, making brand consistent campaigns on-the-fly becomes a way of life – not a marketing team's dream!
The capability to work across multiple markets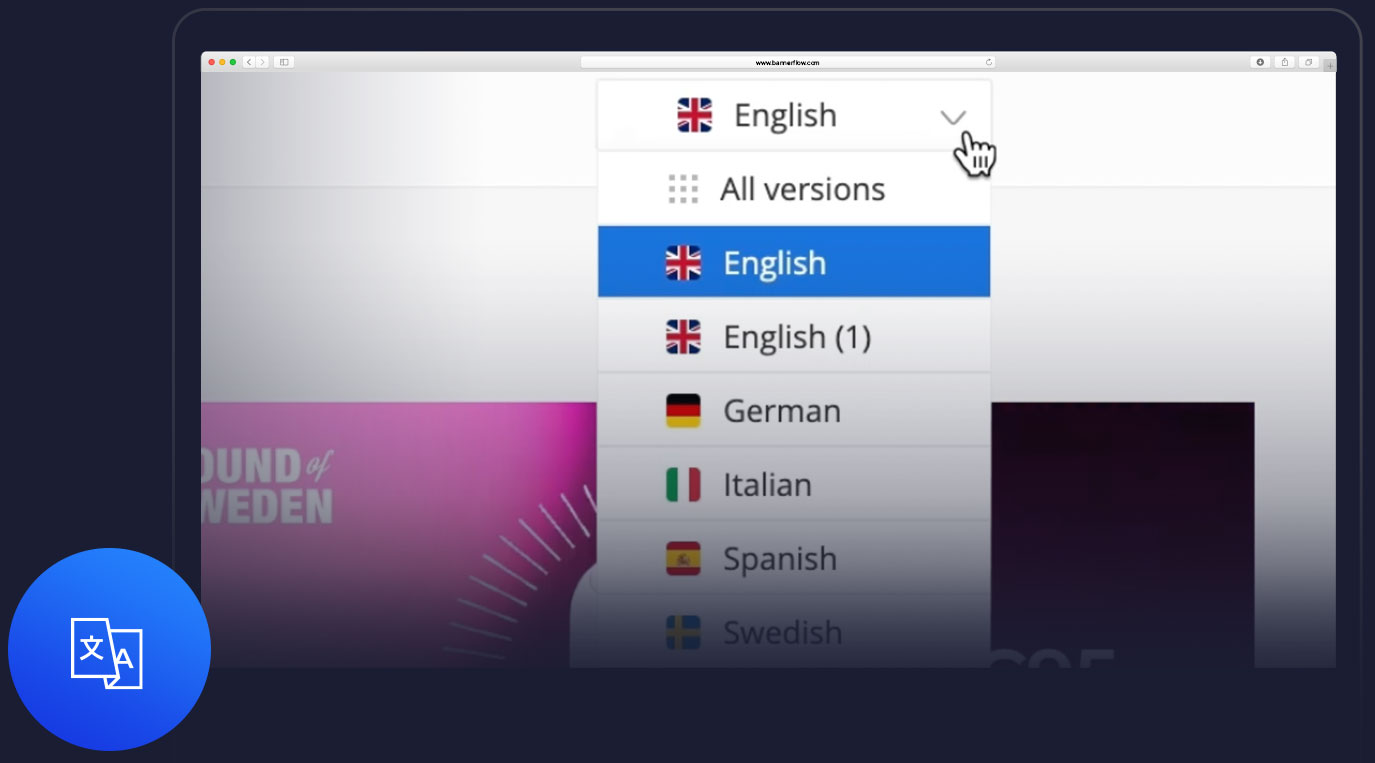 At the heart of a premium creative management platform is streamlined translation management features. All copy and translation edits take place directly in master creatives, in-platform. This means designers see how translations work with designs, and translators can see ad designs to make better suggestions. Not only that but thanks to creative automation, entire ad sets are updated instantly – saving time and money, and removing a receptive tasks for the ad designer.
Indeed, with some brands requiring up to 30 different banner variations per campaign, cutting email chains and spreadsheets is huge. The result is designers and multilingual copy editors working in harmony within a CMP, with everyone in a project seeing everything and providing instant contextual feedback.
With a CMP's in-built translation management brands can produce relevant campaigns that connect with viewers in their own language. Or versions of ads tailored specifically for consumers, across complex multi-language markets.
Real-time analytics and optimisation features for all campaigns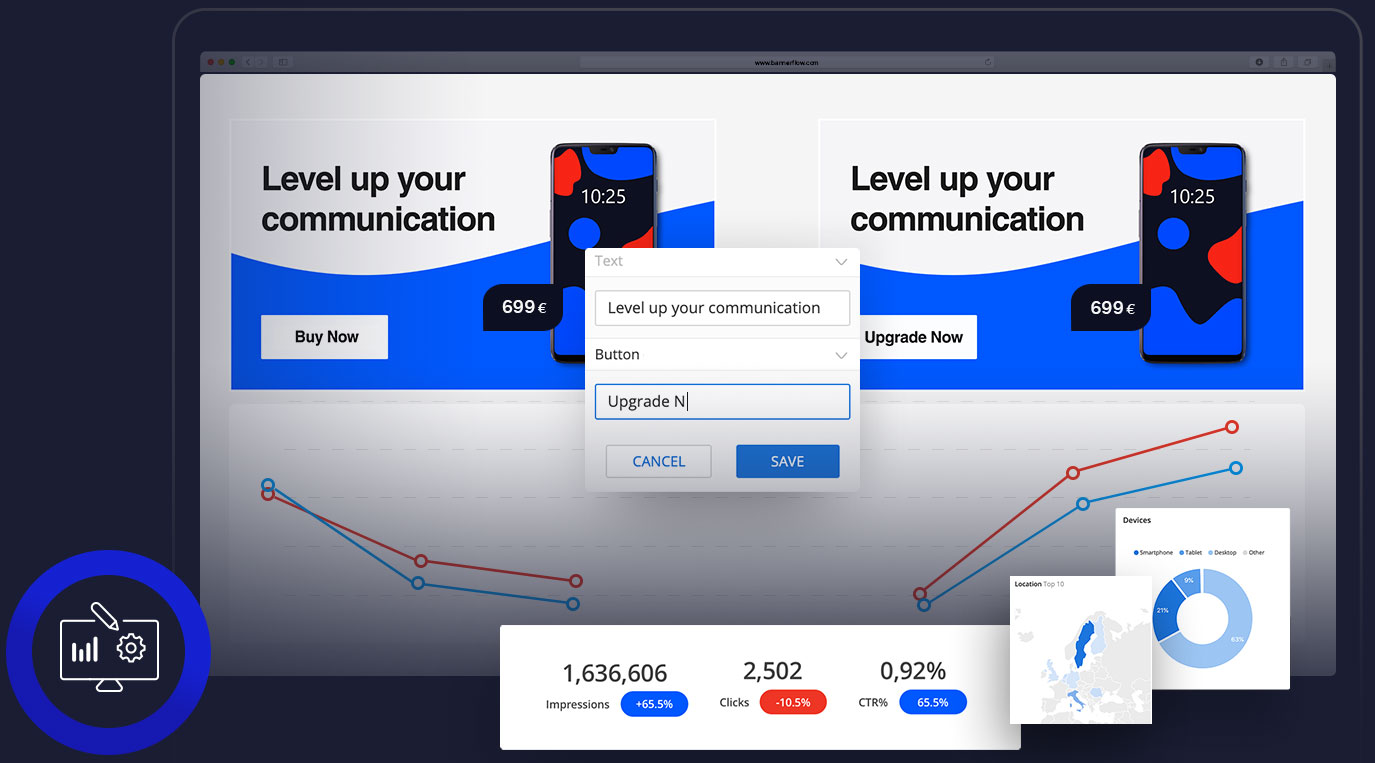 Analytics and optimisation are key to seeing your true costs and getting a good return on investment from your digital campaigns. A premium CMP will contain a feature that offers live metrics for all your display advertising, as well as other digital formats.
This analytics feature will show metrics such as click-through rate, clicks, impressions, video starts and views, even custom events. What's more, some CMPs, such as Bannerflow, offer heatmaps that allow designers to see exactly where and how viewers are interacting with their ads.
Bonus: Easy A/B testing and auto-optimisation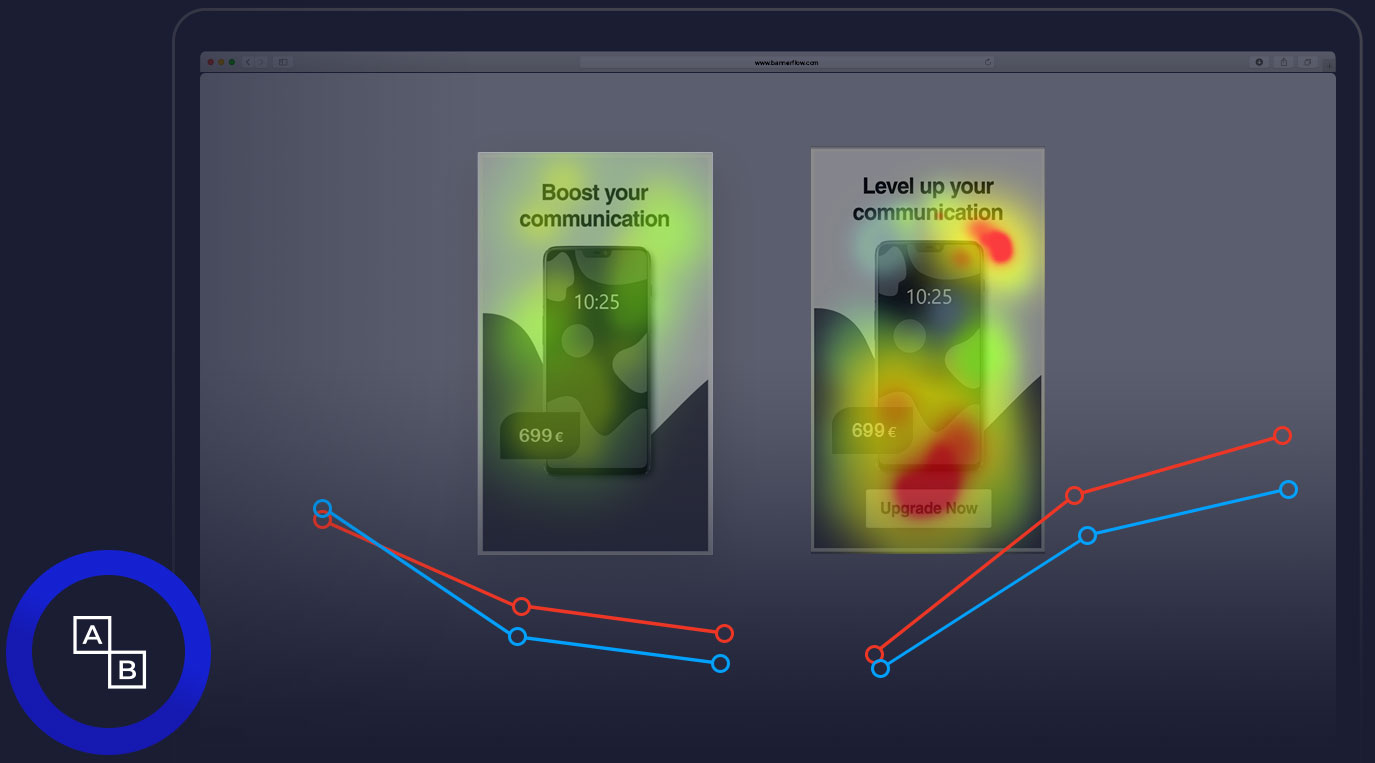 Combined with analytics, optimisation is made simple through using automated production and scaling to create new ad versions for A/B testing and the real-time publishing features of the CMP. This means you can quickly enhance poorly performing ads without the laborious processes of taking down and re-exporting.
The best thing about analytics and optimisation being in one platform is that both performance marketers and designers can see live data. The result is no long lead times between analysis and creative decisions, saving money. Plus, designers can be more proactive in making decisions about their designs based on data – because they too, can see results as they happen.
Additionally, new technologies such as auto-optimisation are making finding the best performing creative combination even more efficient. By combining creative technologies and best of class algorithms it is now possible to automate processes that previously would have taken weeks to manually sort.
Code-free interactivity and video ad options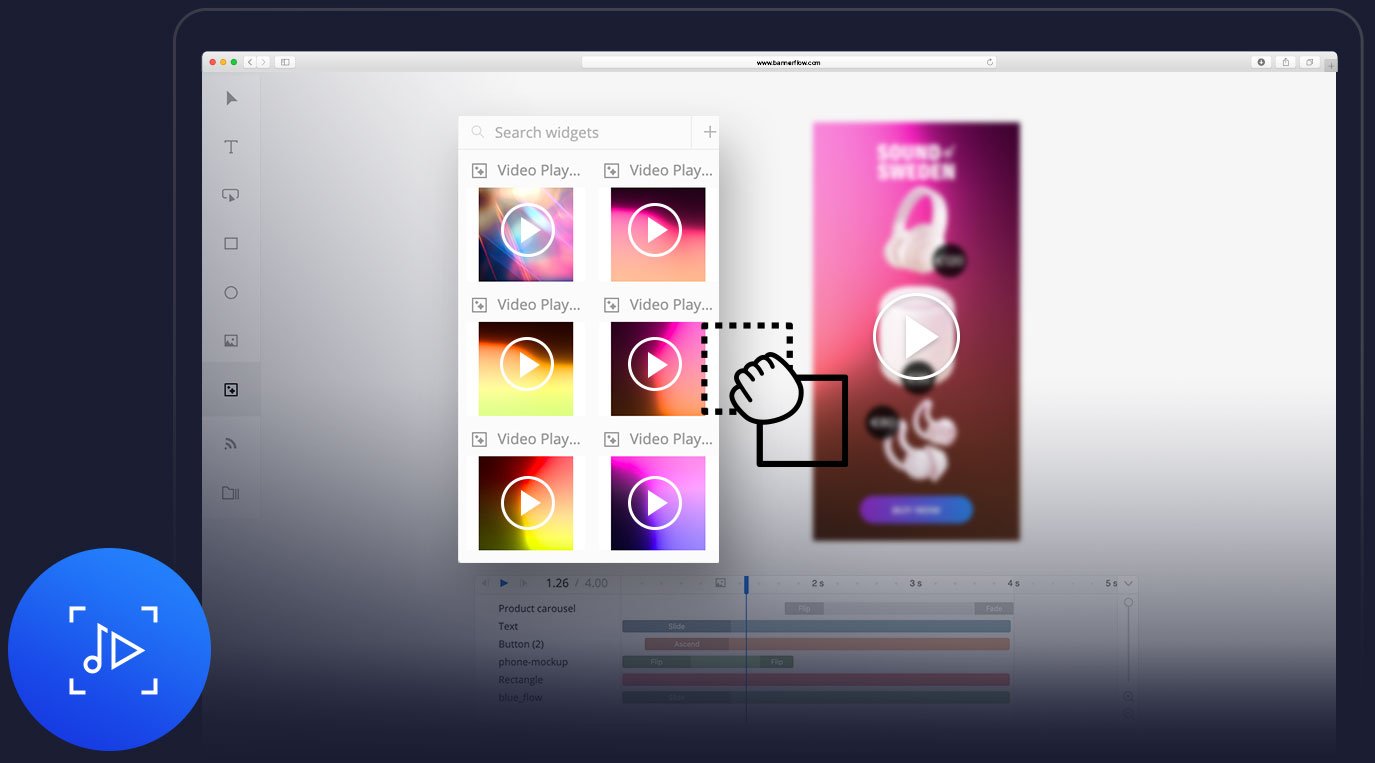 The beauty of the design product (like Creative Studio) of a premium CMP is that it makes HTML5 rich media and video ads routine. Rich media display ads require complex coding, which can be tricky for a designer to do even for one master creative, let alone an entire ad set. Instead, the automation features within the CMP work together to make the production of interactive and video ads easy – without the need to code.
For example, if you use the Bannerflow CMP, and have access to Creative Studio, there are drag and drop widgets that do the heavy lifting. A designer simply selects the element they want to use, then adds the effect or interaction to their design. From games, to sign-up forms, to data feeds and product galleries; these widgets reduce the time it takes to create advanced HTML5 interactive ads down to seconds.
The same process can be used when adding video to display ads, or making a video ad too. A CMP let's marketers experiment with in-stream, outstream, and in-banner video, all in the same campaign. Making reaching your audience with video display ads on any page, in any ad size, particularly easy with in-banner video.
Producing boring banners is now inexcusable; improving campaign performance through stunning, interactive designs is easier than you think.
Live dynamic ads and personalised advertising campaigns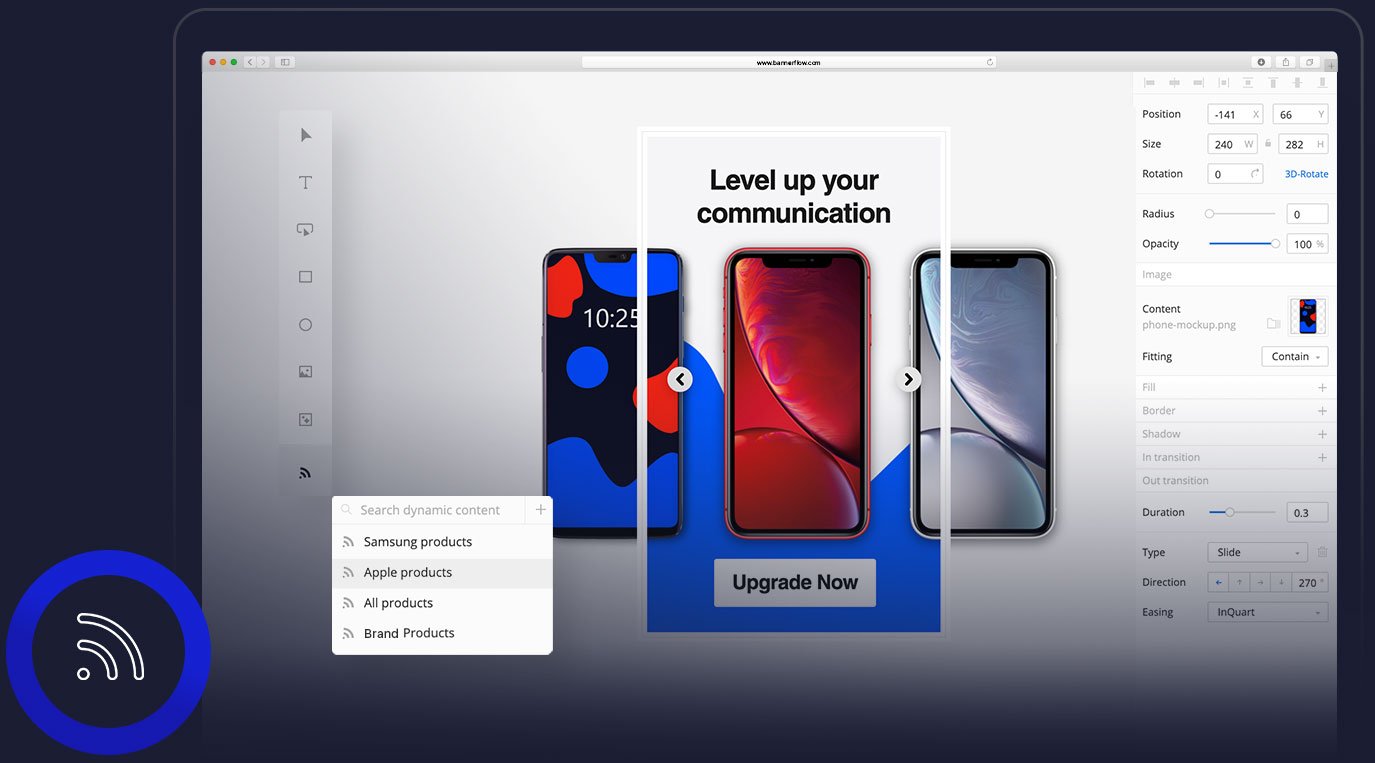 Dynamic creative built and controlled by a premium CMP changes your perception of digital advertising. Tools and features work together to make it simple to present the right message, to the right person, at the right time – with the best creative. The Holy Grail of digital advertising.
Firstly, when it comes to connecting a live data feed to your campaign creatives, just like an interactive feature or video, a drag and drop widget can be applied. Meaning any ad can stay fresh and relevant through real-time updates. For example, you can show live offers, the latest currencies; any live data you want – there's no limit.
Premium CMPs offer more tantalising options too. For example, you can integrate your data management platform (DMP) into dynamic creatives; producing campaigns, at scale that use the most appropriate form of data you wish to use.
Bonus: Personalise with DCO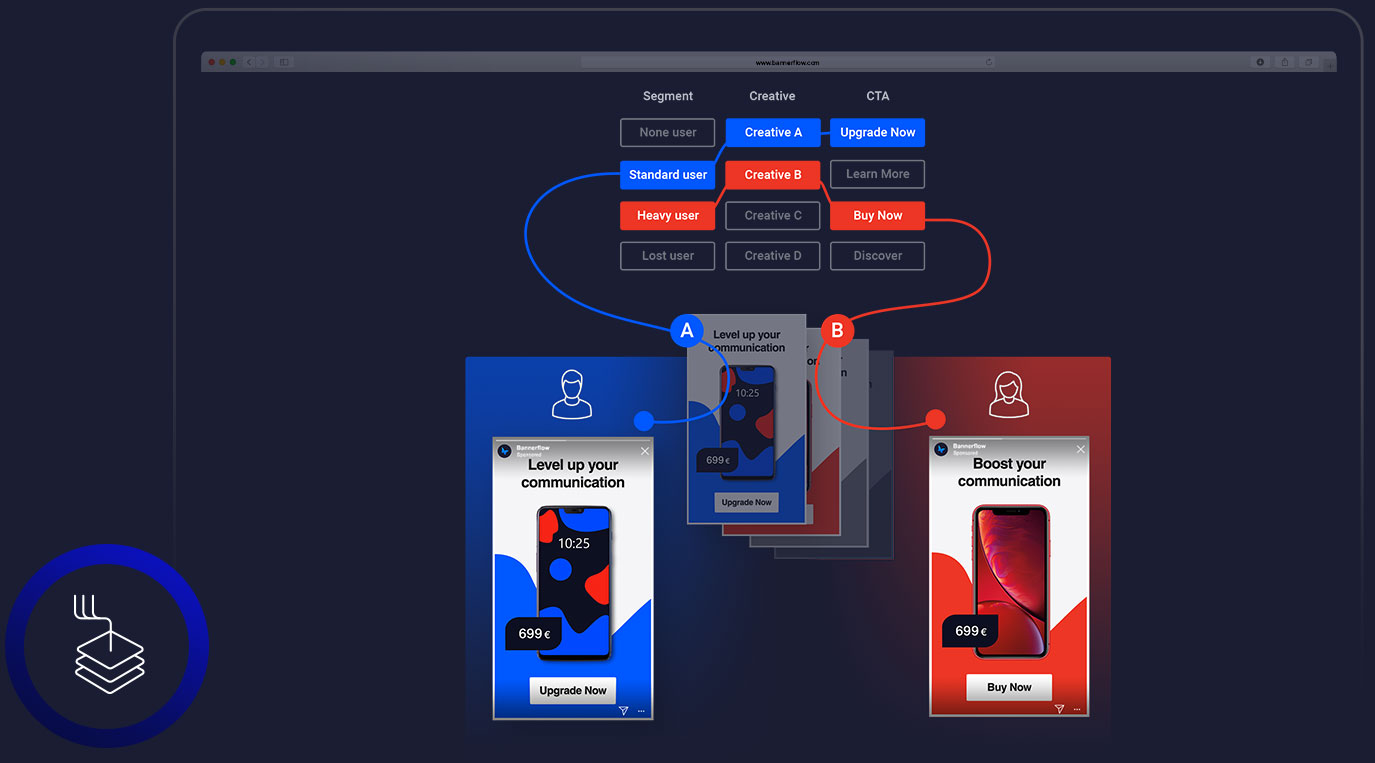 However, some CMPs, like Bannerflow, excel in the automated production of personalised creatives via dynamic creative optimisation (DCO). These campaigns offer the same awesome versioning and rich media capabilities of the best HTML5 display campaigns, template free.
For example, you can use different designs for different target audiences, which aren't variations of a template. Instead, you can use entirely different types of layout, design, or interactive elements for specific audience segments.
The ability to make all your digital formats in one platform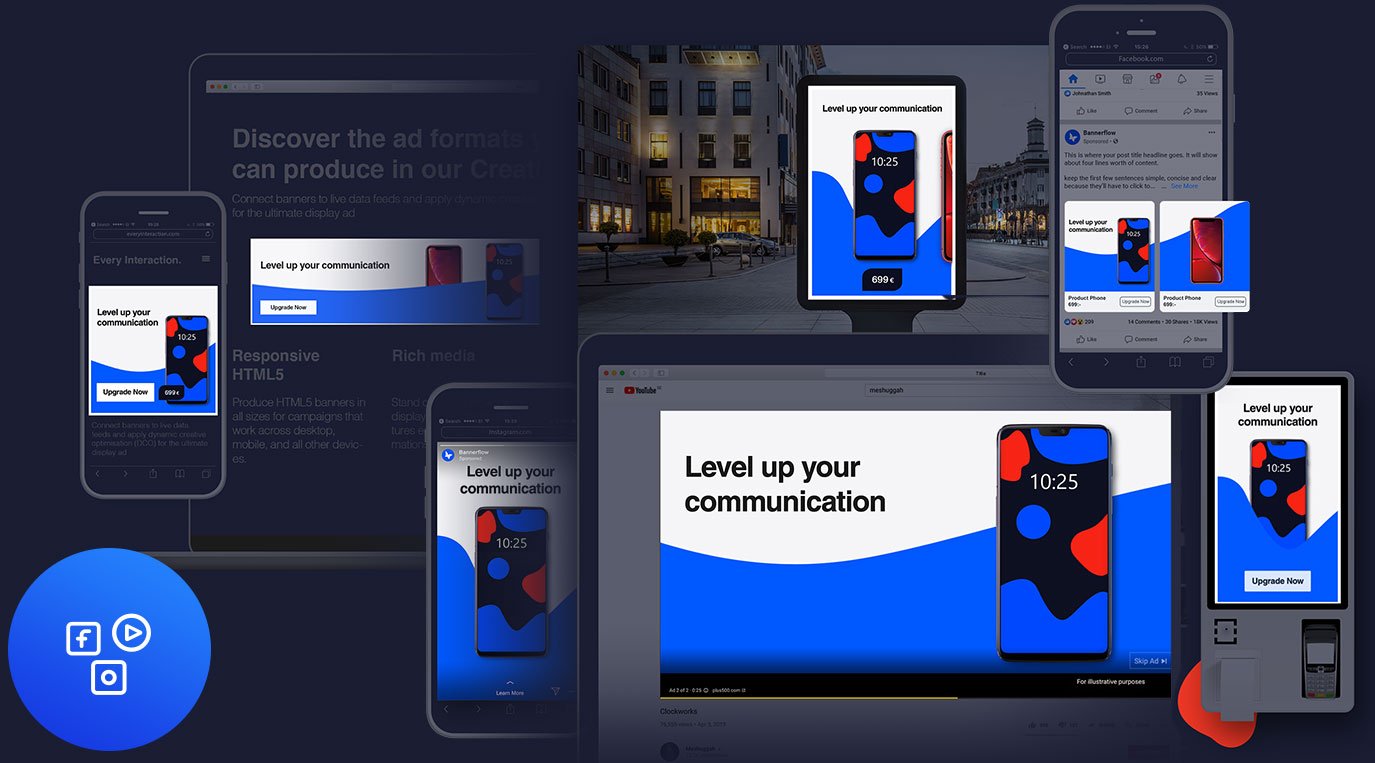 Lastly, the combination of the ad creator and scaling feature of a CMP, plus the publishing feature means you can create a variety of digital formats in one platform – including social media advertising!
For example, using Bannerflow Creative Studio and Creative Campaign Management, from the same master creative an ad designer can now create and control ads for the following formats:
Display advertising

Affiliate advertising

Social media

Video advertising

In-store / digital signage

Digital out-of-home

Email
Plus, a CMP, such as Bannerflow will also let you create and export HTML5, MP4, JPG, PNG and GIF formats for whatever additional digital channel you use too.
Bonus: A landing page builder
Landing page builders are another feature of premium CMPs. Indeed, a landing page builder makes it simple to build as many pages as you need for a personalised campaign. Plus, landing pages designers have access to all the different collaboration and analytics functionality that makes working in a CMP so great.
And the best bit? The landing page builders in some CMPs offer similar functionality to their ad creator cousins too. In particular, they provide the same powerful smart scaling and versioning capabilities. Making the mass-production of interactive landing page variations easy.
What are the benefits of using a CMP's ad creator for creative design?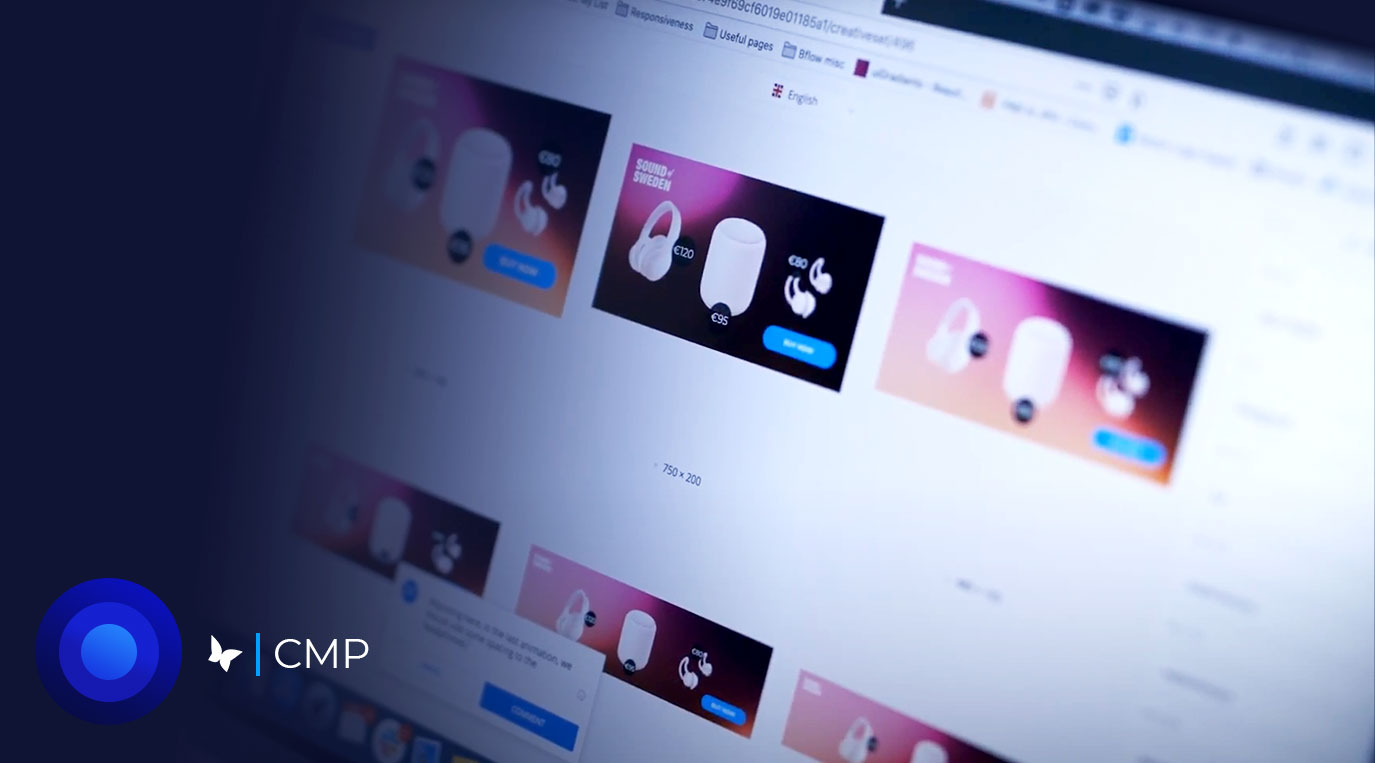 A CMP contains an ad creator that removes the pain (and hours) of advanced ad creation normally associated with ad production. (For example, individually coding every single HTML5 element, when looking to scale to different ad sizes and versions). Through automation features and tools, it is possible to both reduce the hours spent crafting campaigns, save money and be more creative – across all forms of digital advertising.
Indeed, Bannerflow's Creative Studio has a user interface so intuitive that virtually anyone can use it to create complex HTML5, mobile, onsite, and social ads. Meaning designers can do what they do best with the time they save, which is design. But be warned! Some CMPs just offer template options – this limits designs and personalisation options.
Using a CMP you can produce all the different creatives and messages required for all your audience segments. Not only that but you can use a range of different interactive features too, such as video, which according to internal Bannerflow data increases CTR by 18.4%!
Another bonus with using a CMP is that your ad creatives are hosted in-platform. This makes it possible to edit and refine live banners, in real-time, without the need to re-publish each time. Plus, remain in control of brand consistent ads with multiple marketing teams across the world or simply work from home effectively.
How does a CMP increase efficiency within ad production?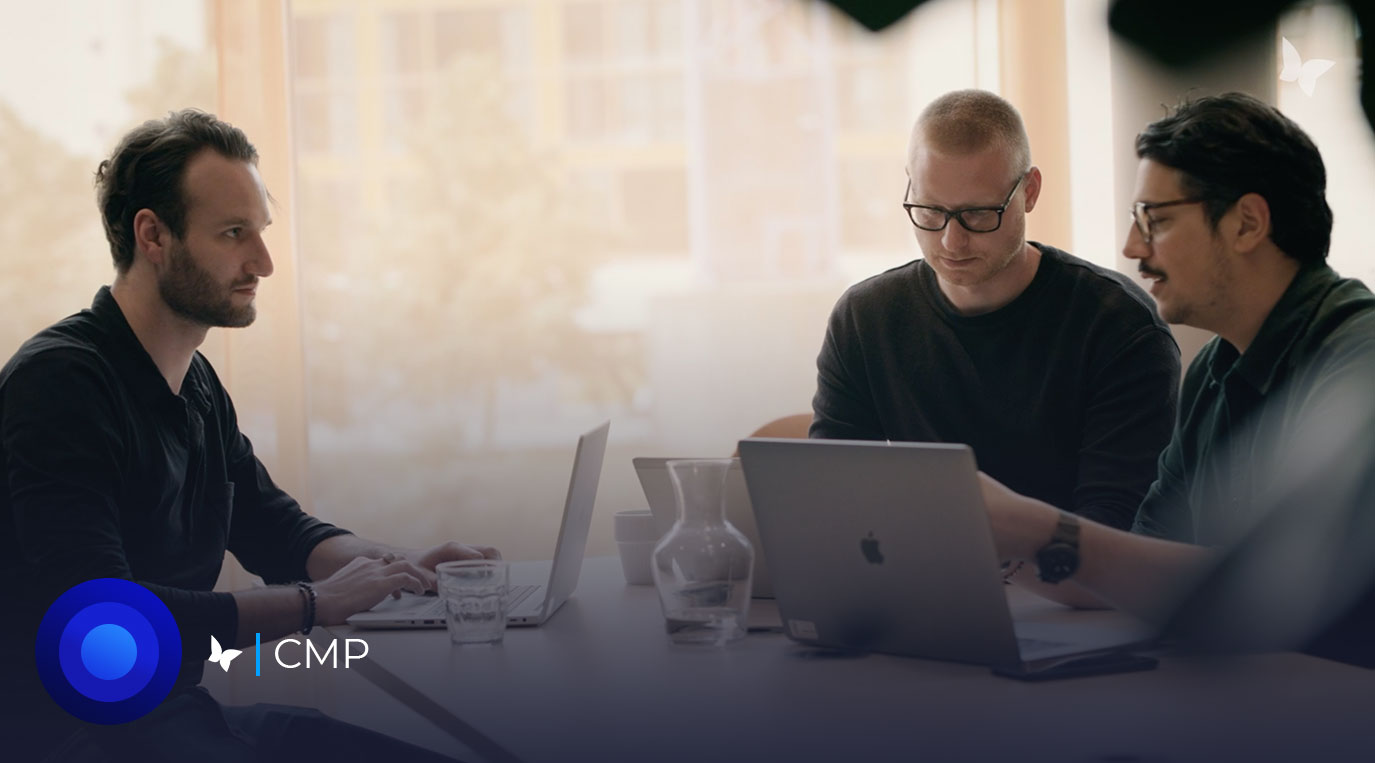 CMPs dramatically alter the ways marketing teams work – for the better. Thanks to built-in automation processes, old inefficient ways of working, where it can take weeks to go from brief to finished campaign are over.
Brands that use a CMP can reduce production times from weeks to days using to a variety of different powerful technologies. The result is not just greater control over ads (and data) but improved efficiency thanks to the removal of repetitive processes, such as coding and the manual publishing of ads.
Using a CMP, in-house teams can have an idea in the morning, and a campaign live by the afternoon. Take CMC Markets for example, using the Bannerflow CMP, they were able to go live with a display campaign just one hour after the UK election result thanks to real-time ad editing and campaign management!
How do CMPs make production workflows more collaborative?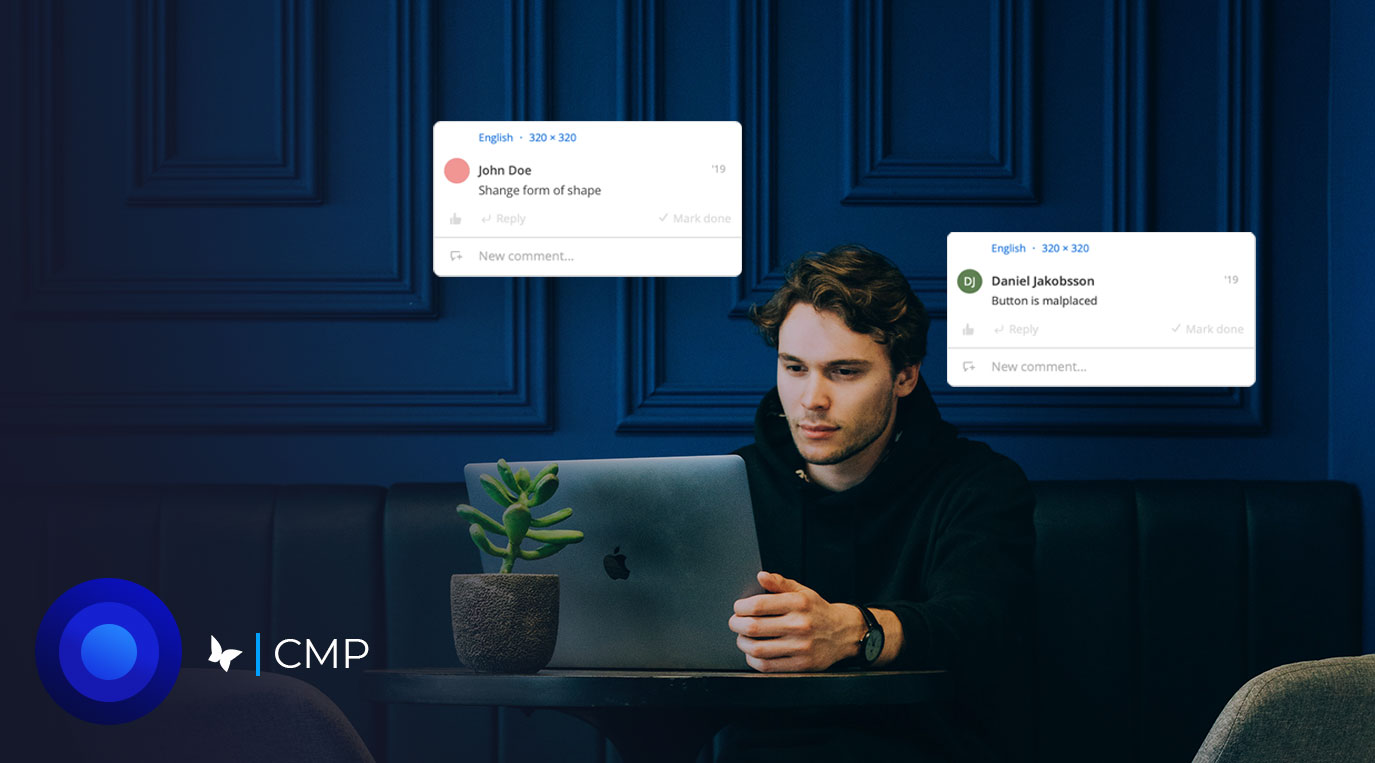 Being cloud-based software, a CMP enables brands to work both globally and locally on projects – across locations. Collaboration between all team members takes place directly in-platform and all processes are completely transparent. No files are sent – and all stakeholders involved.
Meaning marketing teams can act quicker across different production workflows. Resulting in the death of long complicated email chains and all the mistakes associated with such an inefficient way of working.
What's more, because all brand and creative assets are accessible in one place, anyone working on a project sees everything, and can provide instant contextual feedback. For example, copywriters can edit copy directly in ads, and translators can do the same when localising campaigns for different markets – removing a typical production bottle-neck.
How do creative management platforms simplify the optimisation of live campaigns?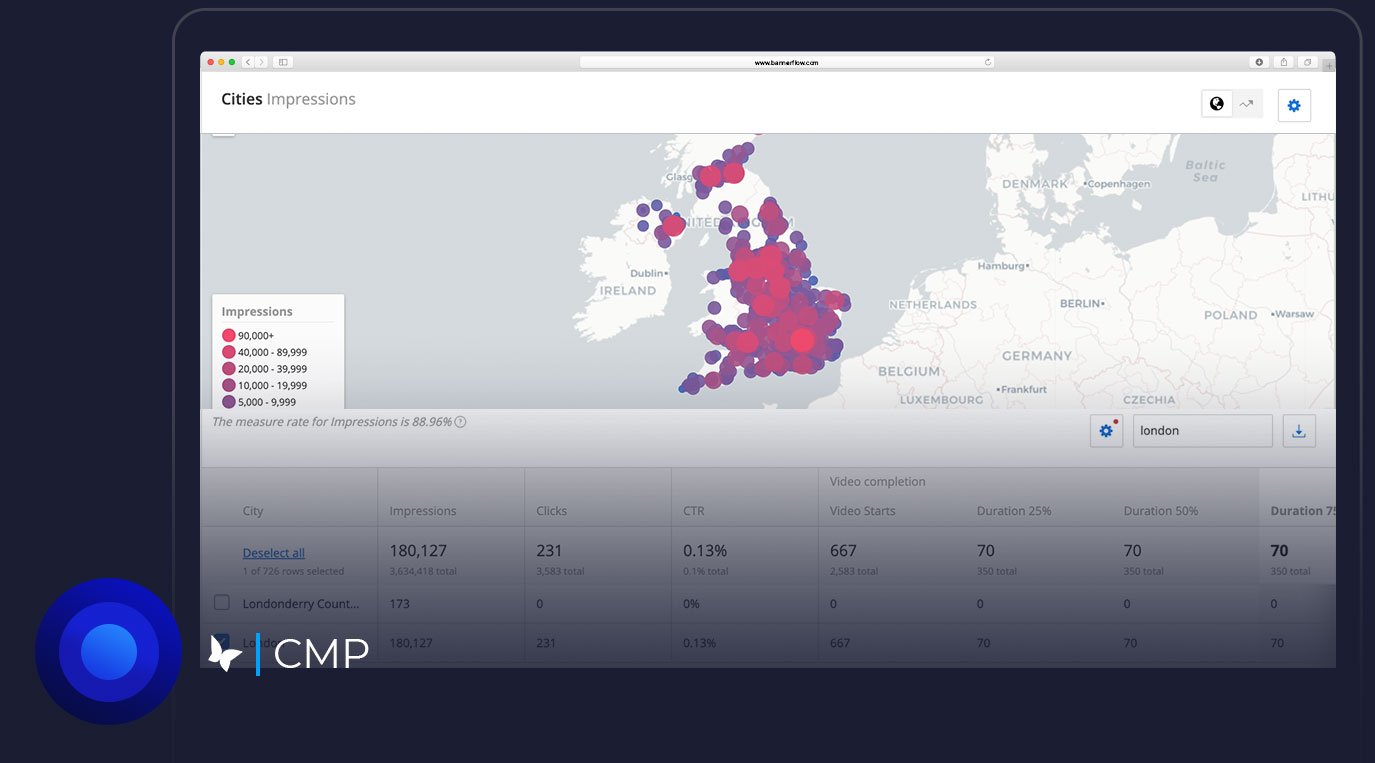 Optimising your advertising is another area where a CMP provides clear value. Not only do all stakeholders have access to all live analytics data, but comparing campaigns, versions, formats, domains, devices and languages can easily be performed in-house with a CMP too.
A/B testing is hassle free as well. Indeed, any object within an ad made in a CMP is editable, while multiple versions can be quickly mass-produced in any new sizes thanks to smart scaling. Plus, with real-time publishing, new updates can go live in already published ads instantly.
Think a different CTA will improve your CTR? Give it a try. Then observe its impact in real-time using in-platform analytics. For example, using the campaign management product of the Bannerflow CMP, performance marketers and designers work in harmony to iterate and optimise campaigns. The result? More engaging ads, better ad performance, and improved ROI.
How can you personalise at scale, using dynamic creative optimisation (DCO) with a CMP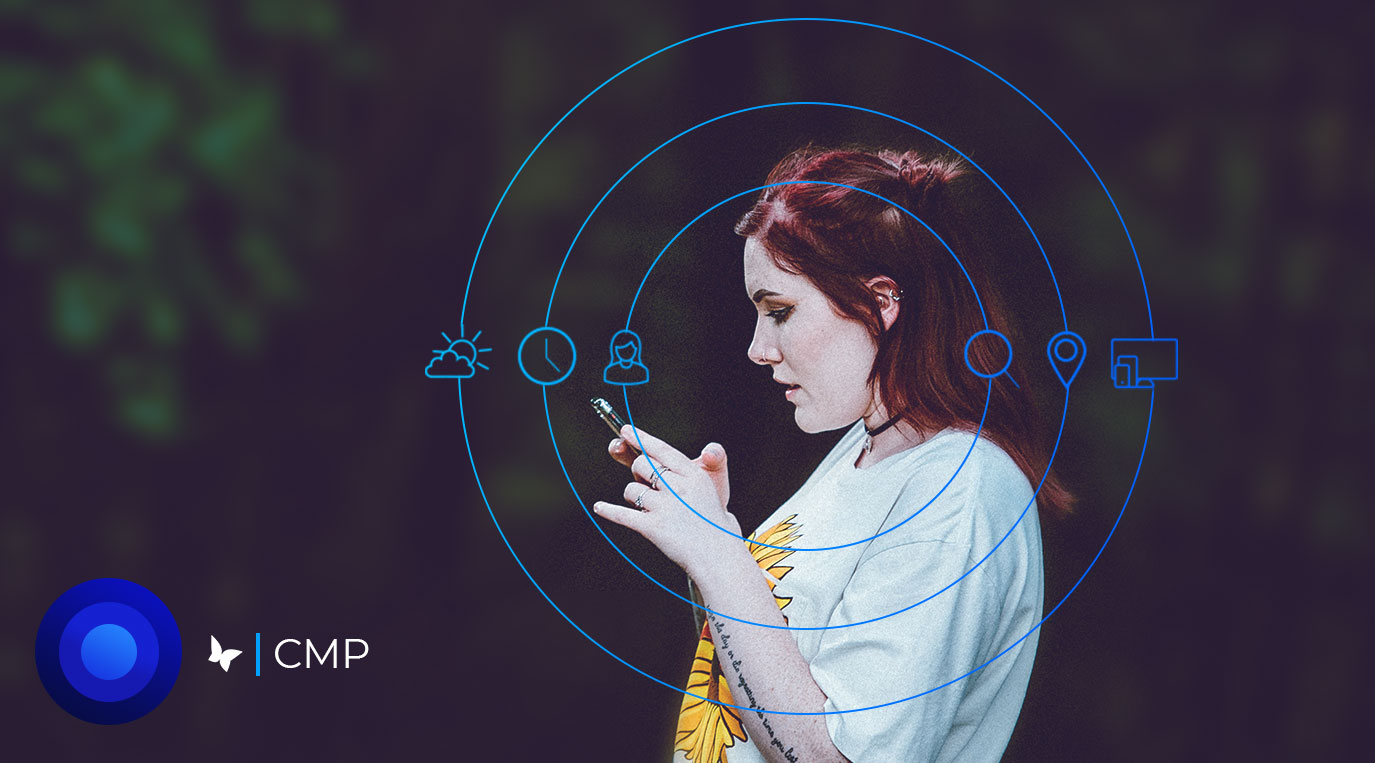 Today if you are not personalising your advertising then it is very likely your competitors already are. However, if you have access to the personalisation product of a CMP then you are already one step ahead of the competition!
DCO ad tech uses live data feeds – powered by insight – to produce messaging and ad creative tailored for different customers. Furthermore, DCO providers and CMPs are the ideal pairing of data and engaging creativity.
Indeed, without the use of a creative management platform, the time required to create each ad variant needed for DCO with different copy, CTAs, or unique interactive design elements would be impossible. You could do it without a CMP – but the likelihood is a reliance on basic templated designs. Or extremely long and inefficient production times with an agency.
Instead, using a CMP means marketing teams benefit from full control over DCO campaigns and full flexibility. Plus, if you use a CMP for your DCO creatives you can apply the same awesome automated versioning, rich media, and interactive capabilities of the very best HTML5 display campaigns – code-free.
How do CMPs enable brand consistency, across multiple campaigns and markets?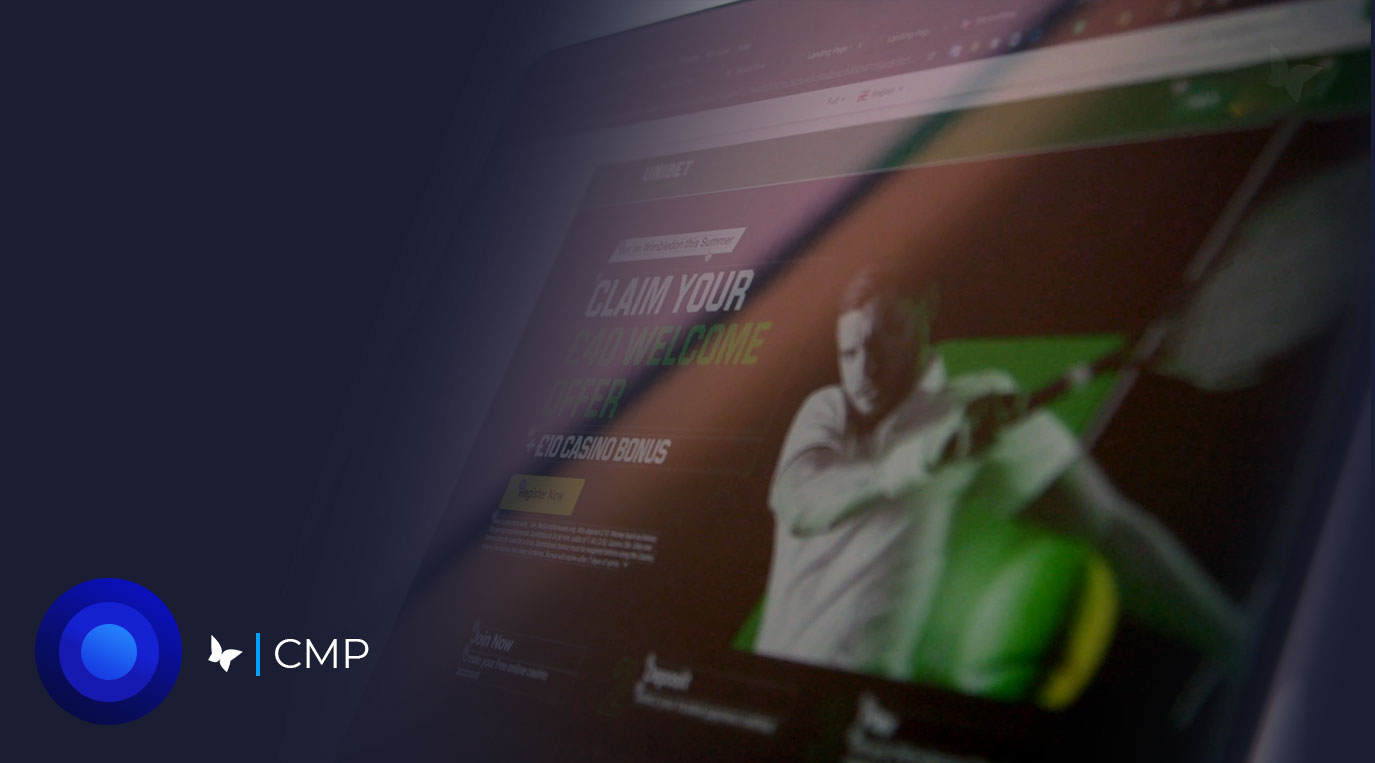 Brand consistency and creating a unified experience for your audiences can be a challenge. Often mistakes or inconsistencies can occur – even for the biggest of brands when working across markets with local teams.
Using a CMP, is it far easier for marketing teams to achieve a unified brand experience within creatives. For example, a premium CMP such as Bannerflow, offers the ability for the easy sign-off and full control of every ad creative via a simple click. Meaning a Brand Manager based in New York can sign-off an entire worldwide campaign. Or even prevent a damaging error from happening in a campaign made by an editorial team in another market.
Furthermore, an additional benefit of controlling campaign creatives in the same platform is that brands can create more effective omni-channel experience for customers. Thus, it is possible to react across cross channels, at a moment's notice, with the same high-quality and consistent ad creative for display advertising, as it is your social ads.
How do premium CMPs offer flexibility for brands?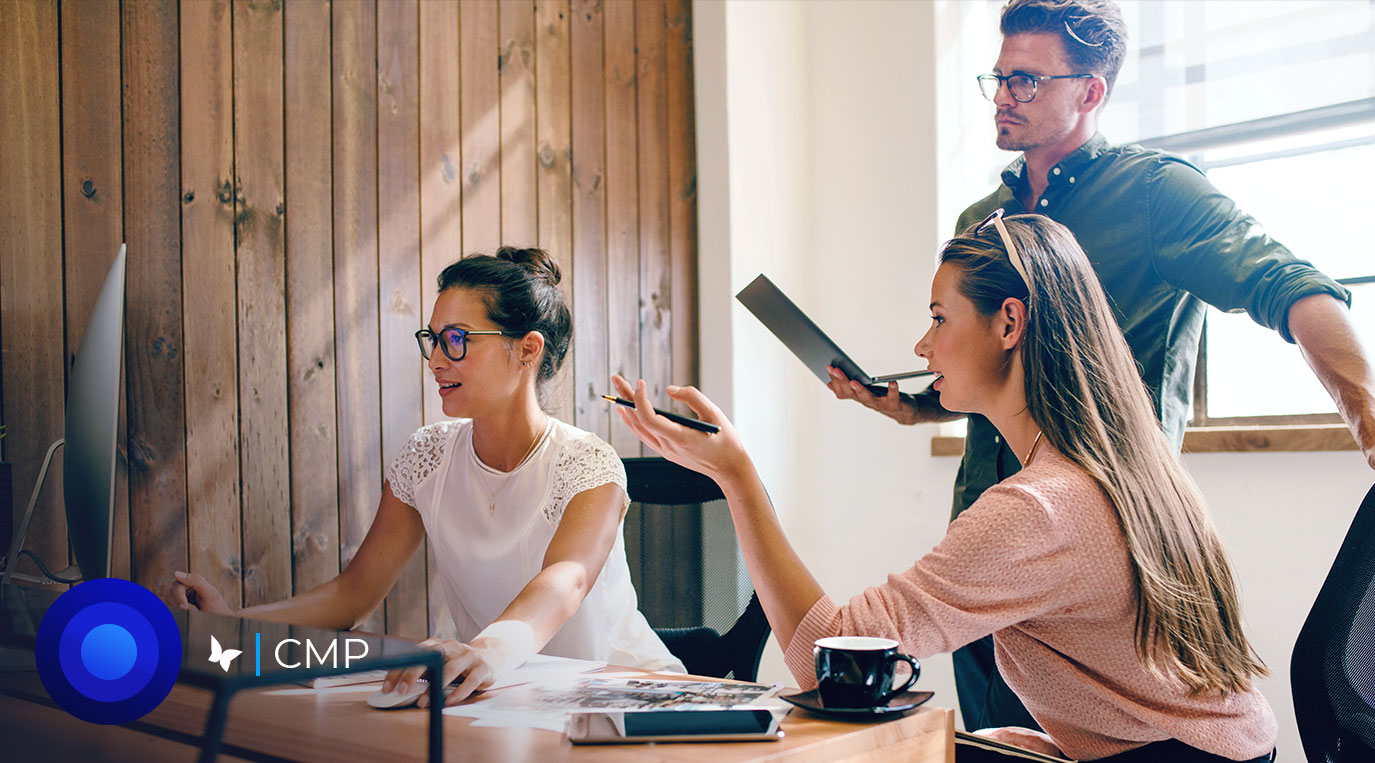 What sets creative management platforms apart from other pieces of ad tech is the flexibility they provide marketing teams. For a start, a premium CMP is usually tailored specifically for a brand. This results in both a quicker onboarding process and the use of more advanced advertising features.
Nor are CMPs static pieces of ad tech. They have developed to become format agnostic and now handle nearly all digital ad formats from digital out-of-home, to social media ads. What's more, the way they integrate with other technologies is ever evolving, from one click publishing to ad networks, to the use of CRM data, from services such as Salesforce.
For example, with a CMP such as Bannerflow you can now produce onsite ads that benefit from a combination of DCO and CRM technology. Meaning you can personalise your onsite advertising, to different customers, using a variety of engaging interactivity.
Interested in finding out what we can do for your team?