What is Digital Transformation?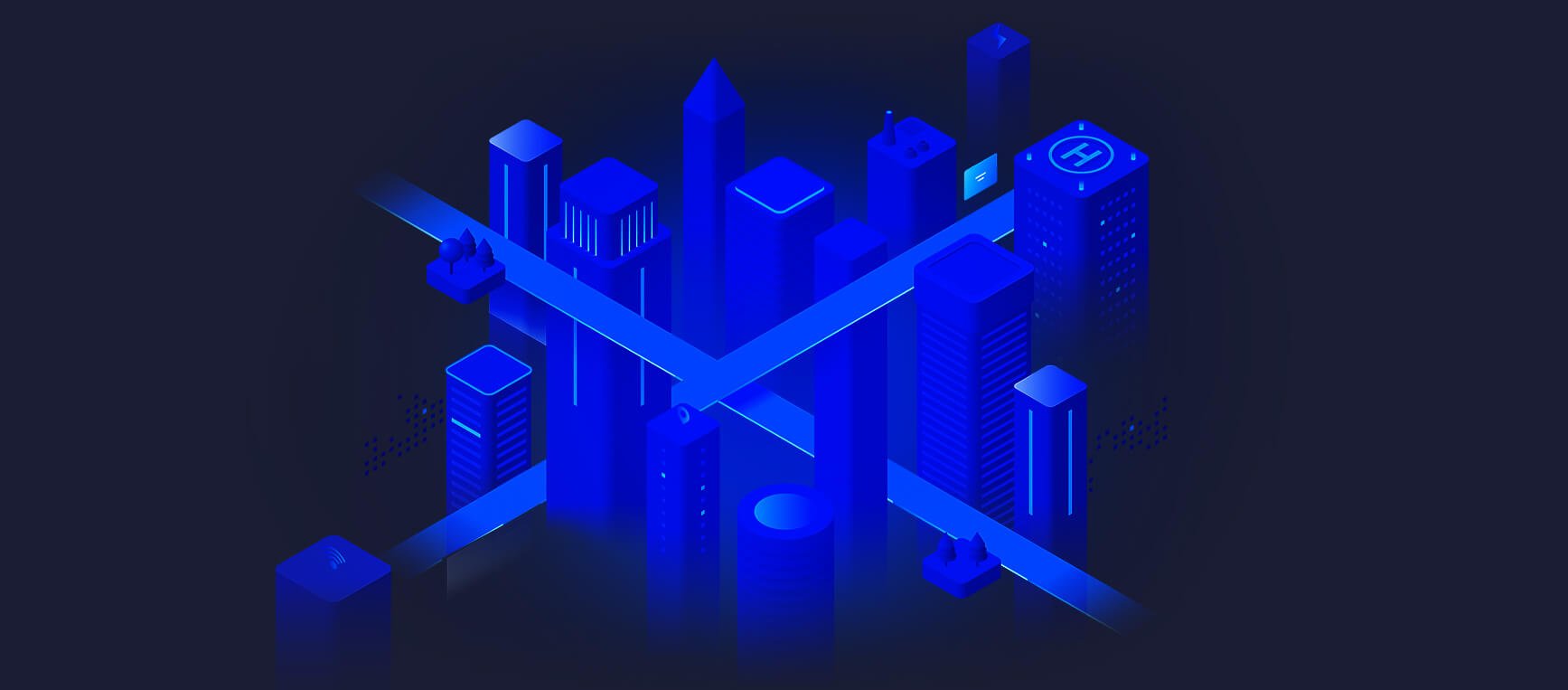 Digital transformation is the integration of digital technology into all areas of a business and its processes. It aims to positively and fundamentally change the way a company operates and the value it delivers to customers. For small or new businesses, it is less a transformation and more a digital adoption from the get-go. For large or older companies, however, the process requires a shift from the 'traditional' ways of working, that often requires buy-in and input throughout the business to successfully shift from analogue to digital. Depending on the industry and business offering, the definition of digital transformation may differ, but at its heart is a reimagining of how business is conducted with the use of digital technology.
Digital transformation has been on the agenda for progressive companies for many years now, but the process has been accelerated by the pandemic and the global shift in ways of working. The uptake of digital transformation has reached an unprecedented scale.
In 2020 alone, McKinsey reported that events during the past two years have pushed businesses over the 'technology tipping point' and compelled them to speed up customer and supplier interactions by four years.
However, as the world has started to move on from the pandemic climate, so too has digital transformation. Businesses have shifted their focus from simply surviving to proactively growing. Now is the time to look to enhancement, improving what your brand is capable of in a digital context.
As all industries confront increasingly competitive landscapes, featuring intensified customer demand and never-before-seen supply chain pressure, an excellent digital strategy can improve efficiencies, provide agility, save on costs and build customer loyalty.
In this guide, we discuss many themes within digital transformation so you can understand how a tech overhaul could work for your brand.
Digital transformation: The definition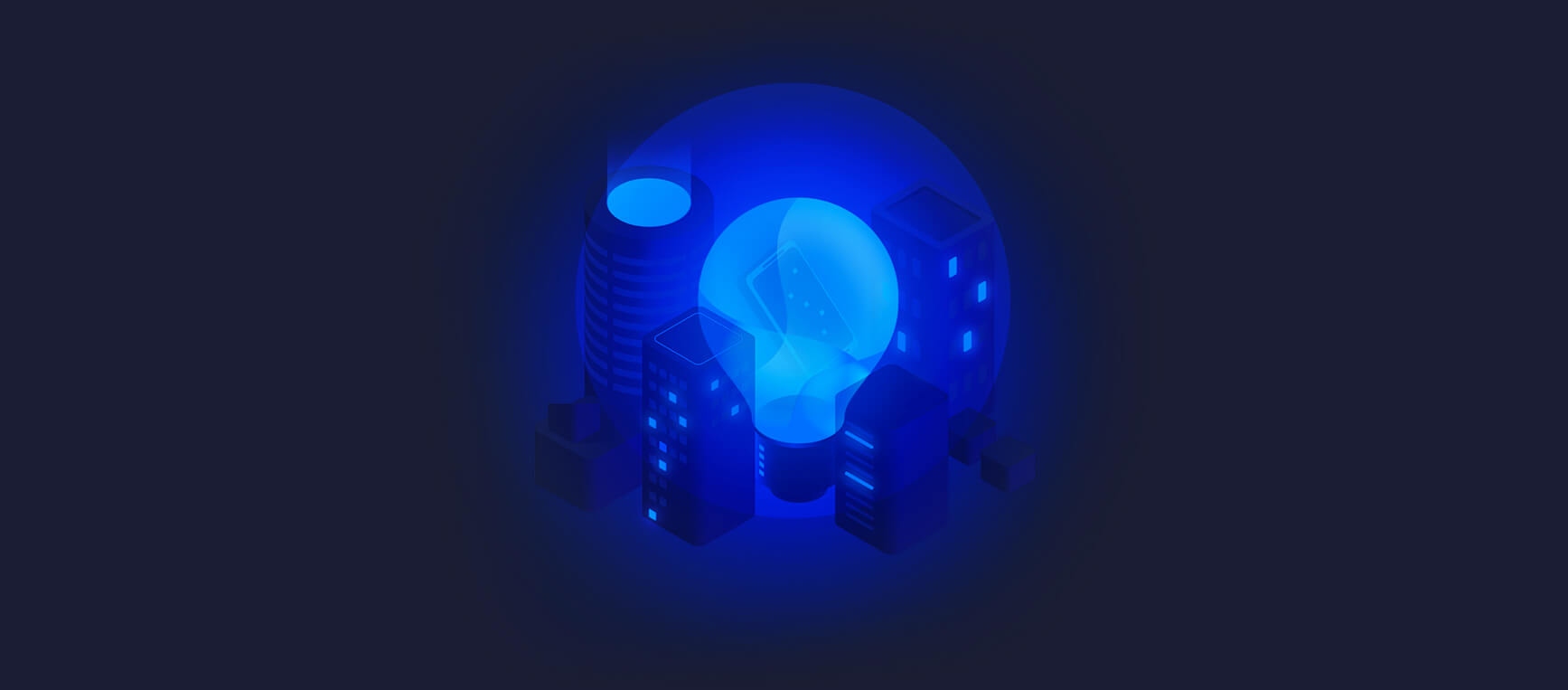 The term 'digital transformation' refers to the integration of technology throughout your business and its processes. The implementation of a digital transformation strategy aims to positively change how a company operates.
The transformation of a business from analogue to digital requires buy-in throughout the company, a culture shift and thorough planning, strategy and execution.
Defining digital transformation across the board can be difficult as the term will mean something different in practice depending on your industry and business model. What you consider digital transformation as the head of digital at an online cosmetic retailer will be very different to that of a management consultant, for instance.
Key focuses and objectives for digital transformation include:
Serve customers better

Increase efficiencies

Reduce costs

Gain advantage over competitors

Heighten employee productivity and creativity

Improve business agility
Is digital transformation effective?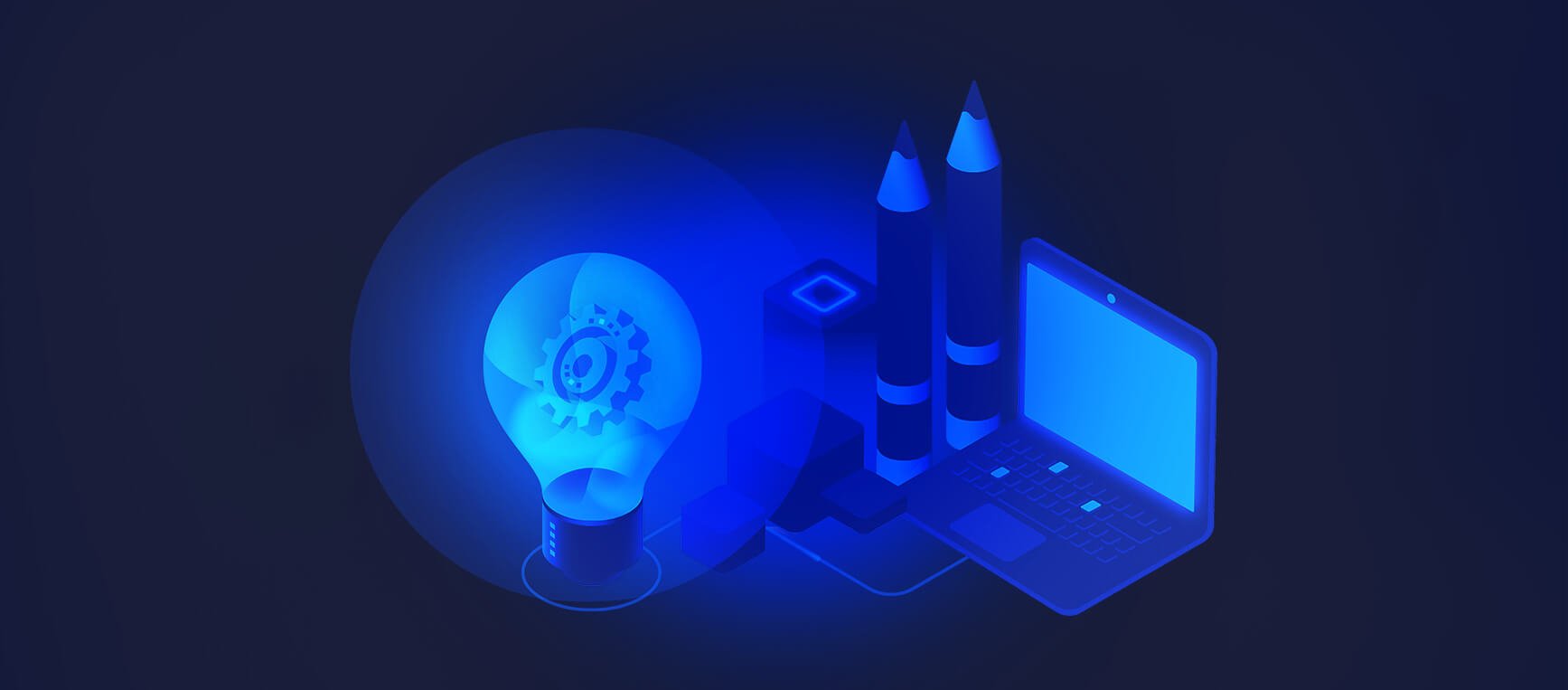 The Advantages of Digital Transformation
Digital transformation ranges in complexity but at its heart is a desire for simplicity. There have been countless success stories for brands that have transformed their technological capabilities – and there are specific elements that contribute to effective digital transformation.
What's initially clear is it's important to have a holistic mindset when approaching your strategy. There is no 'one size fits all' formula to digital transformation, so yours will need to be designed according to your sector and business. With that in mind, digital transformation delivers many advantages.
Improves customer satisfaction
Not only does digital transformation modernise your company, increase positive brand perception, create more efficient workflows and deliver a range of security benefits, it can make a tangible difference to your bottom line.
Research has shown that digital transformation improves customer satisfaction thanks to the quicker, more efficient nature of automation. Whilst people like to interact with humans when working with businesses, swifter processes and less room for human error combine to create better experiences.
Improves internal communication
Amongst colleagues, digital transformation can improve collaboration and communication processes. Digital tools can help reduce long-response times, miscommunication and unimaginative idea-sharing. Digitalised communication within businesses can help boost productivity and give you the edge of your more cumbersome competitors who perhaps haven't undergone a digital transformation yet.
Helps generate data insights
In terms of data collection and analysis, digital transformation enables businesses to generate more insights at scale, converting numbers into meaning in a much quicker, more efficient manner. If you imagine data as thousands of tiny jigsaw pieces, digital processes can solve the puzzle by providing you with a clear view of everything from operations to revenue, customer experience to production. What's more, in an age when customer data is a precious and monitored commodity, digital transformation enables you to collect, store and share in a secure manner.
Looking beyond the advantages it's important to have a holistic mindset when approaching your strategy. There is no 'one size fits all' formula to digital transformation, so yours will need to be designed according to your sector and business.
An understanding and buy-in from the whole company is imperative, too – but regardless, digital transformation involves several key ingredients.
What does effective digital transformation look like?
According to a McKinsey report, less than 30% of digital transformation attempts succeed. The data also highlights that effective tech integration can be dependent on a company's structural size.
In fact, it found that businesses with fewer than 100 employees were 2.7 times more likely to say they experienced success than those that employ over 50,000 people.
Size wasn't the only factor – the companies that did report a productive process all shared common ground. McKinsey found 21 best practises were reported for fruitful digital transformation – all of which can be grouped into five key categories for success:
Leadership

Capability building

Empowering workers

Upgrading tools

Communication
Of course, the pandemic has supercharged business tech adoption, but the key components of productive digital transformation remain.
What is the difference between digitisation, digitalisation and digital transformation?
No, this isn't a trick question and yes: the addition of a handful of letters can make a big difference. When it comes to digital transformation, it is important that we understand the distinction between the various terms.
In its simplest form, digitisation is the process of converting the analogue into the digital. For example, converting a written document into a PDF, or uploading a photograph into a digital album. The data itself hasn't changed; it has simply been altered into a digital format. As such, no optimisation or transformation to the data has occurred.
Digitalisation, however, is the process of using digital technology to automate an operation or process. Digitalisation ultimately leads to a more efficient process that enables revenue increases and business growth. For example, a written report can be converted into a digital presentation – that is digitisation; digitalisation would involve changing the way the report is created in terms of data collection, analysis and insights.
Going one step further, digital transformation is a comprehensive overhaul to a company's business strategy. It is a company-wide transformation of processes and operations. Whereas digitalisation might occur to an isolated process – think the example above of the report – digital transformation is a combined change across all facets of a business. It is the application of digital technology to improve workforce quality, optimise processes and automate operations to improve the performance of a business.
Now that we understand the key differences between the three concepts, it is important to know that each one can have a hugely positive impact on business performance. Converting pen and paper into digital tech opens up a world of possibilities for collaboration, automation and better insights. Digitalising an operation can lead to a much more efficient business that can find time to concentrate on other areas of business growth, whilst digital transformation will fundamentally change the way a company operates and deliver untold benefits, namely a stronger bottom line.
Effective digital transformation in practice
Leslie Willcocks from the London School of Economics backs up the McKinsey findings in an article written for Forbes. She says execution failures often occur due to misunderstandings of what digital transformation actually is and what it involves.
Professor Willcocks explains that not only is digital transformation an expensive process, but it's difficult – and great results rely on approaching the process as a whole organisation.
She uses this specific example:
"For example, automating a procurement process, and using algorithms to make procurement decisions and analytics software to provide insight. But this only impacts procurement; it is not digital transformation, though many might think, or hope, it is."
For digital transformation to be a success, every facet of the business needs to have buy-in and involvement. By definition, digital transformation is the 'integration of technology throughout your business and its processes.' This means you're unlikely to achieve positive results by focusing solely on particular processes or departments. Digital transformation requires a full immersion.
It's not enough to simply add new digital technologies to your existing processes. A transformation means just that – it may require a redesign of your business model, or a reframing of processes. Your people then need the appropriate communication and training to ensure all the cogs fit together and work in harmony to successfully execute your new digitally-enabled landscape.
Both the McKinsey data and Professor Willcocks' findings show enhancing your digital portfolio across the board can be a difficult task to undertake – but can it be effective?
Yes, absolutely – and there's proof. Not only is there proof, but there's a blueprint that your business can refer to and adapt to fit to your circumstances.
Once the pieces are in place and you have the appropriate buy-in from your people across the brand, digital transformation can provoke powerful and positive business generation.
Tips for effective digital transformation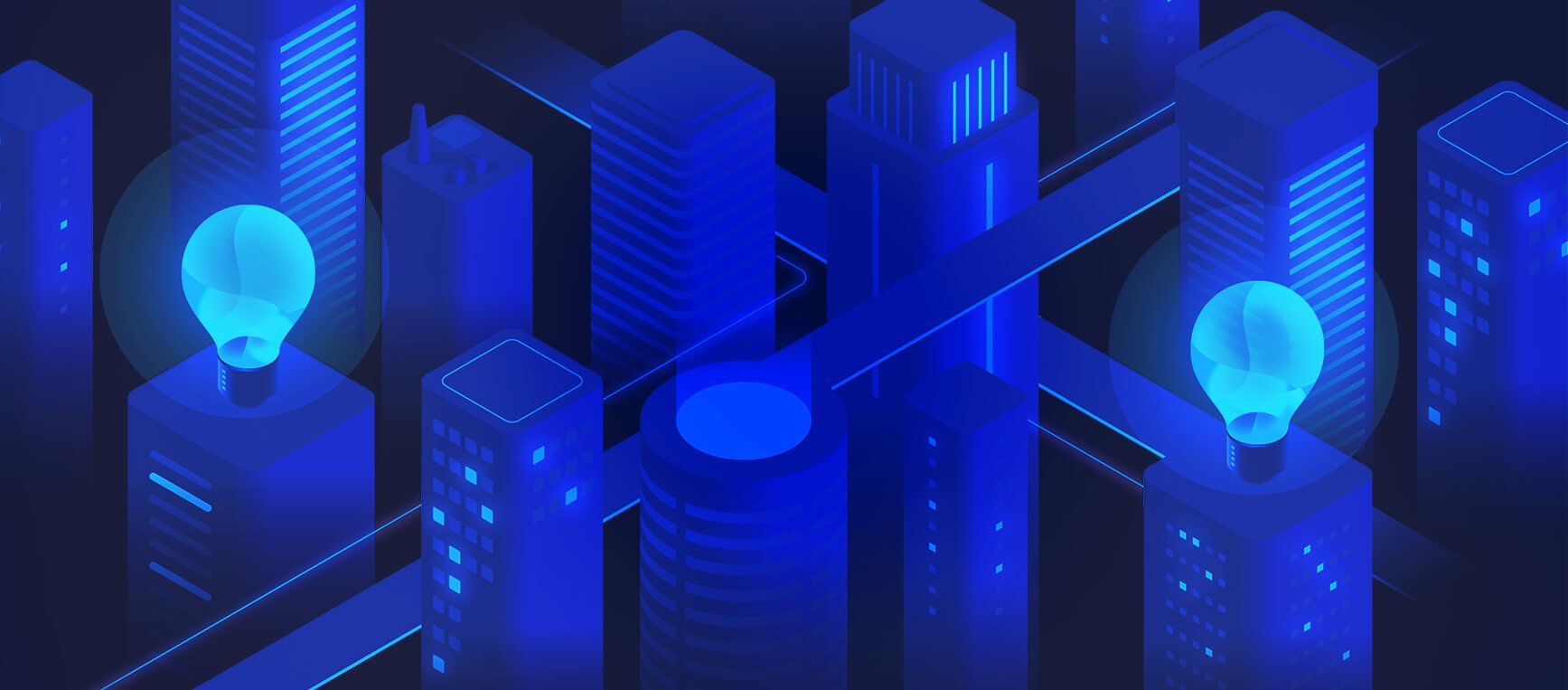 The McKinsey report clearly shows there's a general recipe for the success of a business' digital transformation journey. However, what that will look like could differ drastically between businesses.
For instance, you might run a boutique selling children's clothing with both an e-commerce and a brick-and-mortar shop. What digital transformation looks like for your brand will differ completely to that of a construction company.
So, consider the key categories as an amazing foundation upon which to build your holistic transformation plan. Certain industries require specific considerations and no two businesses are the same – even if they operate within the same sector.


Build a strategy and framework for success
This is where following a robust digital transformation strategy within a suitable and workable framework comes in. When your efforts stem from a solid plan, you can ensure your business remains on the path to digital excellence.
Our strategy and framework guide highlights everything from the aim of a strategy, to how it can help your business, boost customer loyalty and create fresh opportunities for your brand.
It also helps to map out what an effective strategy is comprised of – by focusing on Richard Rumelt's 'Kernels of Good Strategy' from his book Good Strategy/Bad Strategy.
These three very simple elements are widely considered essential to any strategy:
Diagnosis – a definition of the challenge.

Policy – a guide that addresses how to tackle the challenge.

Actions – coherent steps to put the policy into action.
Pivot these 'kernels' to encapsulate your business circumstances and you'll be able to build out a workable strategy and framework for successful tech transformation.
Having a strategy can help your business in a number of ways, including:
Saving on costs

Implementing changes efficiently

Ensuring there's company-wide buy-in.

Empowering employees with knowledge.

The role in-housing can play in digital transformation
Your employees are a key component when it comes to ensuring transformative success. Set yourself on the right path by ensuring employee empowerment and that every team member understands their role within the journey.
In-housing epitomises this. By handling business activities within your company, it puts the power back into the hands of your employees and reduces reliance on outsourcing tasks.
In-house marketing has become particularly popular during the last few years and has proven results for helping brands be more agile and feel in control of their output.
Without reliance on external agencies, teams can reduce lead time, make swift decisions and speed processes up – all elements that can benefit the digital transformation process.
Statistics pulled from Bannerflow's State of In-housing report from 2021 placed some key bonuses of in-housing in the spotlight, for example:
63% of businesses experienced positive changes to their ROI

58% said tech helped them use more data than ever

54% noticed that tech improved collaboration between teams

59% said in-housing improved agency transparency when remote working.

Our 2022 report also showed that in-housing is becoming more prevalent to help teams shift their tactics:
97% of respondents have moved at least part of their digital marketing in-house

46% have increased production speed

44% have increased initiatives within digital marketing.

The findings from our 2022 research show that in-house teams are agile and adaptable during periods of increased content demand and are often able to produce a larger volume of focused content.
In-house marketing has the potential to help better facilitate and accelerate an organisation's digital transformation strategy. Without reliance on external parties, it can increase transparency, improve collaboration and better harness data.

Key frameworks to ensure good ROI from digital transformation
To get good ROI from your digital transformation, there are a few key elements to consider:
Having a focus – it's important to understand what the project will deliver.

Bringing together a team – ensure the right people are positioned to spearhead your transformation.

Establishing key outcomes – whether it's increasing in revenue, reducing costs or retaining customers.
Strategy frameworks are the perfect place to facilitate these elements – of which there are many established and successful examples to work from.
Medium, Deloitte, McKinsey & Company and Gartner have all published frameworks for digital transformation success.
For example, the framework discussed by Medium is a case study of the New York Times' pursuit of tech transformation which comes with a four-step framework:
Integrated digital business strategy

Digitisation of core business model

Identification of digital growth opportunities

Development and alignment of transformation enablers.
Meanwhile, although also a four-step framework, Deloitte's 'roadmap' looks a little different:
Assessment of internal and external landscape

Creation of strategy and evaluation of business consequences

Development of solutions for business architecture

Organisation of plan and establishment of results.

Key technologies for digital transformation
There are several important types of technology that can help to facilitate the digital transformation of any business. The appropriate tech for your specific journey will depend on your business model, strategy and the framework you adopt.
However, all of this technology has the potential to ensure your business operates with unrivalled efficiency, help you outshine the competition, and deliver great customer experiences:
Augmented reality (AR)

Mobile

Internet of Things (IoT)

Cloud computing

Artificial intelligence (AI).
Although this tech is powerful and when harnessed correctly can do brilliant things for your business – none are designed to work in silo. Combining the capabilities of these technologies with the cultural changes you set out, accompanied by powerful analytics and big data, can truly help your business become an amazing digital force.
Digital transformation isn't a job that should be rushed. It's one that requires thorough research and planning – and this includes studying the tech you use. By looking into what these technologies are capable of, you can discover how they could be integrated into your processes for the benefit of your business capabilities.
Industries affected by digital transformation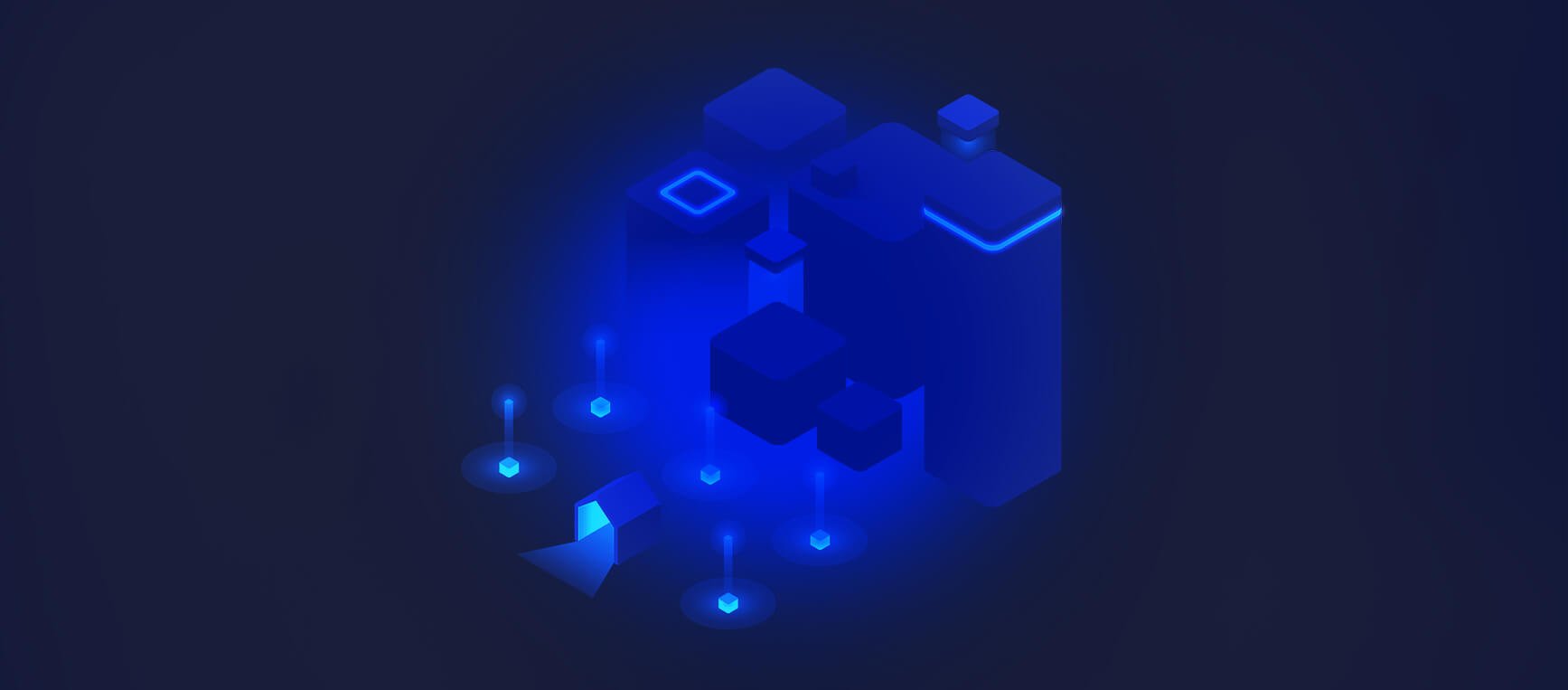 What digital transformation means for your brand won't just rely on your business model. How it plays out in reality will also heavily depend on the industry you operate within.
We've discussed the need for approaching a strategy holistically – and much of this necessity is down to unique industry evolution and specific pressure points.
These eight examples aim to offer a better understanding of what digital disruption might look like for your sector.

Banking and financial services
Even before the pandemic, in-branch banking was in severe decline and linear financial services options were less popular. Growing disruption from non-traditional players was a likely cause. However, as of March 2020, the banking industry needed to evolve – and quickly.
The increased presence of fintech companies (64% in 2019, up from 16% in 2015) has shaken up the industry. Meanwhile, investment app usage grew 88% in 2020 and payment app sessions also grew by almost 50% in the same period.
In a space where tech has increased the number of competitors and created more consumer choice, it's essential to be agile and stay firmly on the pulse. Reimagining a brand's digital capabilities in this industry can:
Remove outdated processes through automation

Heighten efficiencies both internally and for customers

Refocus financial experts for more complex tasks

Speed up problem-solving capabilities

Remain competitive in the space and retain customers

Increase ROI.
Not only this, but tech tools such as AI and blockchain are being used for security purposes and ensure our finances are protected against online fraud.
Therefore, businesses within the banking and financial services industry have had to – and will keep having to – embrace the power of digital transformation.

Education
The infusion of technology within education has been transformative for many institutions – especially during the pandemic. When teaching was managed virtually, it was technology and the online systems used by schools, colleges and universities that made imparting knowledge possible.
Dig a little deeper, and data collected from work and tests can be utilised to personalise learning experiences, craft tailored lesson plans for individuals and educate more holistically. VR can even enhance in-class lessons with more practical, visual experiences to help students that learn in different ways.
Long gone are the days of manual registers, too – tech such as Bluetooth can automate the process.

Healthcare
When utilised effectively, digital transformation can have incredibly positive outcomes for patient care.
However, digital help isn't being sought by organisations in many instances where having a strategy in place could transform what's possible.
The range of tech that could be used in this industry is eye-opening. Medical records can be maintained using cloud-based software which could help with wholesale efficiencies.
To help contain the spread of coronavirus in hospitals, disinfection robots have been used. The global situation with the pandemic has also forced many in-person interactions to go virtual – so smartphones have stepped in to help with therapy. Apps are available to manage appointments and send reminders, whether that's for an eye test, dental appointment or time with a GP.
There are digital technologies to help with diagnosis – cholesterol tests using a phone, for instance – and AR and VR is used to train budding surgeons.
Automating the study of papers using AI can even help speed up diagnosis and put a patient on the correct course of treatment.

Media and Entertainment
With each passing year, the idea of traditional media and entertainment consumption is reimagined in a fresh way thanks to advancements in technology. The successful organisations are those that stay ahead of this curve.
This industry is probably the most impacted, influential and also the one with the most potential for growth. There's a whole load to unpack – from online or mobile gaming, the rise of streaming platforms such as Disney+ and Netflix and the rapidly changing idea of 'entertainment on the go'.
Tech also makes personalisation a possibility for content recommendations, targeted advertising and more.
The value of the global industry is also rising again after the pandemic-inflicted fall in 2020 – revenue is set to rise from $2.2 trillion in 2021 to $2.6 trillion in 2025.

Publishing
While the future of print media is uncertain, online publishing is consistently proving itself to be an exciting space featuring countless opportunities. From blog content to social media platforms creating space for users to download publications, there's lots to consider. E-reading is also on the rise, with more and more magazines and books being consumed in digital form. In fact, eBook revenue is set to reach global heights of $17,036 million in 2022 and $18,693 million by 2026.

Retail
Digital disruption has shaken the retail industry, redefining what's possible in the sector. It's not just the Covid-19 pandemic that's showed consumers they can purchase in different ways, there are entire brand teams devoted to accelerating tech capabilities. It's an incredibly competitive industry that demands customer service excellence, after all.
The customer has a wealth of choice for where, when, what and how to buy products and services – and the industry has to keep pace by enhancing its tech. A brand might call on AR, VR, AI, IoT or Big Data – or all of the above – to make this happen. Whatever it is, though, it's certainly an industry demand to digitally transform what the brand can offer a customer.
For example, the cosmetics retailer, Lush, has achieved digital excellence thanks to decades of devotion to matching its brand values with its technical proficiency. In a conversation with Computer Weekly, Lush co-founder Claire Constantine explains the commitment the brand has to being cruelty-free and sustainable – and how this is woven into the fabric of everything it does. From inventing, manufacturing and selling its own products to using a server operated on clean energy. Lush has even created an app called 'Lush Lens AR' to which helps customers scan products via their smartphone to remove the necessity of packaging.

Tech services and products
Though it's the developments coming out of the tech industry that are driving performance in other sectors, the digital world is taking its own leaps forward. Key technologies already touched upon are continuously at the centre of innovation, updates and enhancements which can further transform what your business can achieve.
These include:
Cloud tech

Augmented reality (AR)

Virtual reality (VR)

3D printing

Mobile

Blockchain

Internet of Things (IoT)

Cloud computing

Big Data and Analytics

Artificial intelligence (AI).

Transportation
There's been an incredible amount of disruption within the transportation industry thanks to technology – and much of it is centred around data.
For instance, fleet management has been made easier with more efficient route planning, minimisation of supply chain hazards and improved fleet service history logging. GPS technology serves the industry in a variety of ways, too.
Through the use of tech-enabled vehicle automation, drivers can also benefit from assisted driving, self-parking and hazard detection. There are also self-driving models.
Meanwhile, the way consumers purchase vehicles has been shaken up in recent years. Companies such as Cazoo and Cinch remove the need for a car showroom by allowing you to purchase online, offering a trial period and delivering a car straight to your door.
Brand examples: Who has benefited from digital transformation?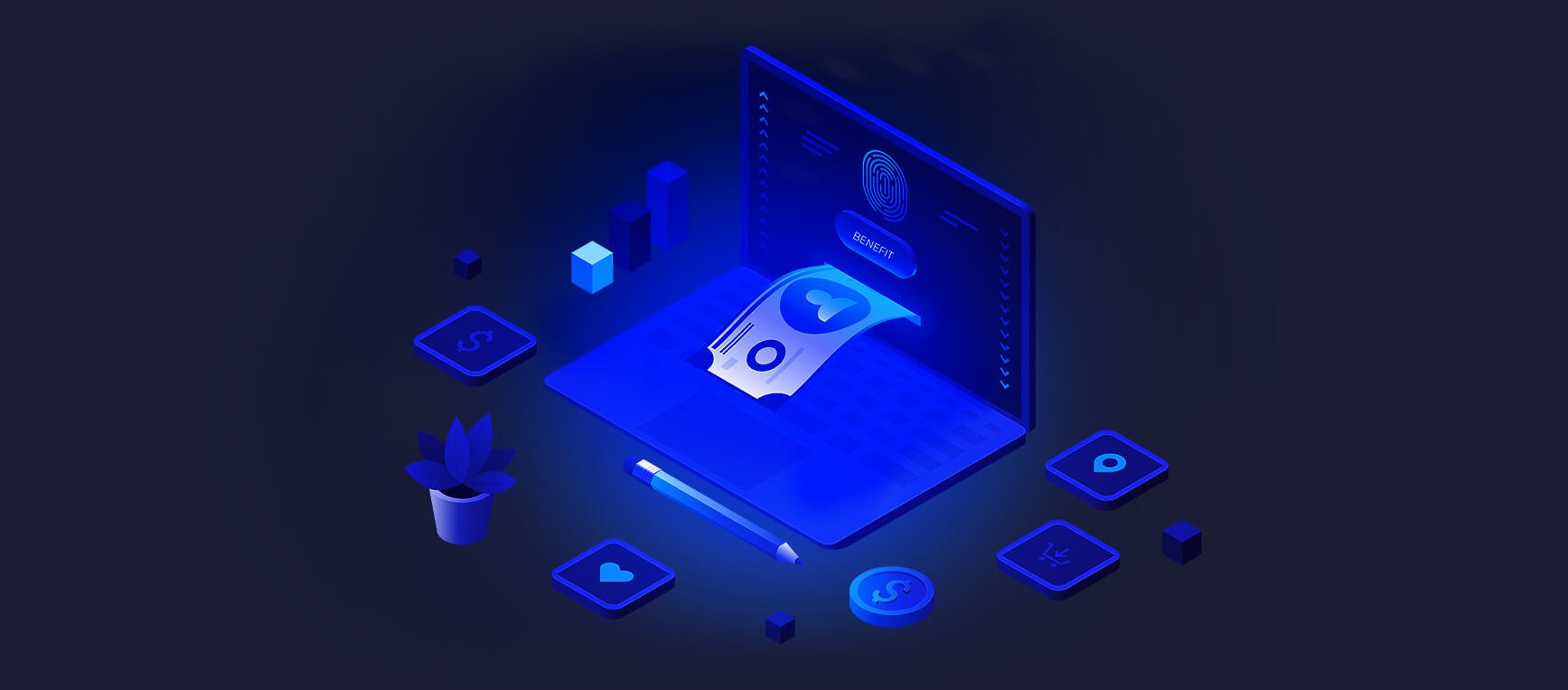 When you're thinking of embarking on a digital transformation journey it's helpful to have examples of brands that have successfully transformed their processes.
No matter your industry, utilising digital capabilities effectively can help you outsmart the competition, heighten ROI and streamline processes seamlessly. The result? Unrivalled customer experiences with your brand.
Whether you're a tech brand, in telecoms, retail or another sector entirely, digital transformation can take many forms depending on your business and requirements.
Here, we consider five brands that have benefited from transforming the digital capabilities of their business.

Microsoft
Founded by Bill Gates and Paul Allen in 1975, Microsoft has been at the forefront of all things technology since. More recently, though, the tech corporation saw Apple, Amazon and other big players in the industry gain ground.
With competitors tightening their grip, stock prices dipping, and Microsoft's status as market leaders under threat, its leadership team identified the need for change.
Led by incoming CEO Satya Nadella in 2014, Microsoft began its five-year digital transformation with a move away from the traditional software which made its name. Instead, it worked towards implementing its cloud systems for business and personal use.
In doing so, Microsoft changed its public perception as an 'old tech' corporation to an innovative company, back at the forefront of change. Similar to how it was viewed at inception during the mid-70s.
The numbers speak for themselves, too. A Forbes article highlights some of the key figures for Microsoft as a result of their DX journey, including:
In 2014 stocks sold at around $38 – in 2019 that rose to $136

Revenue rose from $93.5 billion to $122 billion in the same timeframe

The company became the third ever in 2019 to get a $1 trillion market cap

The company's

Fiscal Year 2022 First Quarter Earnings Conference

showed a revenue increase of 22% and a net income increase of 48%.


Telia Company
Bannerflow customer Telia Company operates within the telecom marketing sector – a competitive space that requires players to be distinctive to gain success. Digital transformation manager Lena Lindgren spearheaded the redesign of the company's digital marketing operations with great success.
Telia now uses the best, and most compatible, technology for what it does and works in an agile way to base its strategies on its audience.
Tech has empowered Telia to work in a fast and effective way by scaling production of in-house marketing without draining their resources – or using any extra.
The additional fruits of this labour? The company has also seen an uplift in sales and customer loyalty.
Lena Lindgren told us that a focus on digital transformation has helped Telia innovate its in-house marketing with great success:
"…since using a creative management platform (CMP), we have been able to shorten our go-to-market time from 20 to 4 days! We've also managed to largely automate the production and activation process across other channels too.
"Which together with cross-functional teams, has further streamlined our time to market."

Tesla
Elon Musk's company is a shining example of the success a brand can have by employing a strategy for digital transformation. Tesla has shaken up the automotive industry by ensuring tech values permeate every facet of its business.
Not only does Tesla cut out the middleman by selling directly to customers via its website, but the company also operates an in-house production strategy. This allows full control over its output, costs and innovation without reliance on external suppliers.
As we're talking digital transformation, there's nothing more tech-focused than Tesla's software update system – which operates in a similar way to smartphone updates.
Tesla drivers can simply check for software updates and fresh features on the vehicle's touchscreen and choose installation options over Wi-Fi.
Tesla in numbers
As with Microsoft, the numbers speak for themselves, as according to Statista figures, Tesla:
Is the most valuable automotive brand in the world

Experienced a growth rate of 157% in 2021 – making it the brand with the fastest growth worldwide

Has a worldwide revenue of $31.5 billion

Delivers 309,000 vehicles each quarter.

IKEA
The Swedish furniture brand has made strides towards digital excellence in the past few years – no more so than with its Augmented Reality (AR) feature.
By using this innovative tool, shoppers can essentially furnish their homes via the IKEA Studio app. Previously, IKEA's AR offering meant consumers could add a lamp to a bare corner or a sofa to their living room. However, the new app is designed to help create whole rooms from a virtual setting before committing to an in-store purchase.
The assembly of flatpack furniture once you've arrived home from the store has also long been a headache for customers. By partnering and acquiring TaskRabbit services for its customers, IKEA has taken further steps towards ensuring customer experiences are as seamless as possible. By using this digital service, consumers are able to search for someone in their area to assist with the delivery or assembly of furniture purchased at IKEA.

Disney

Another much-loved traditional brand bringing its services into the digital age is Disney – across many of its business functions. Disney World launched a MagicBand which helps visitors to pay and access hotel rooms, holds park tickets and acts as a credit card all at once. The MyMagic+ straps also allow visitors to access personalised interactive screens throughout the park for a truly magical experience.
Long gone are the days of watching Snow White on VHS, the Disney+ streaming platform has also been an extremely successful transformation for the brand. By deciding to sell and stream its own output, Disney+ gives users exclusive access to the latest Disney, Pixar, Marvel and Star Wars content.
Netflix has long been considered the original, and dominant, streaming service and although its numbers are still higher, Disney+ is providing great competition for the industry. The final quarter of 2021 saw Disney+ amass 118.1 million subscribers worldwide, while Netflix had 213 million in Q3.
Benefits and barriers to digital transformation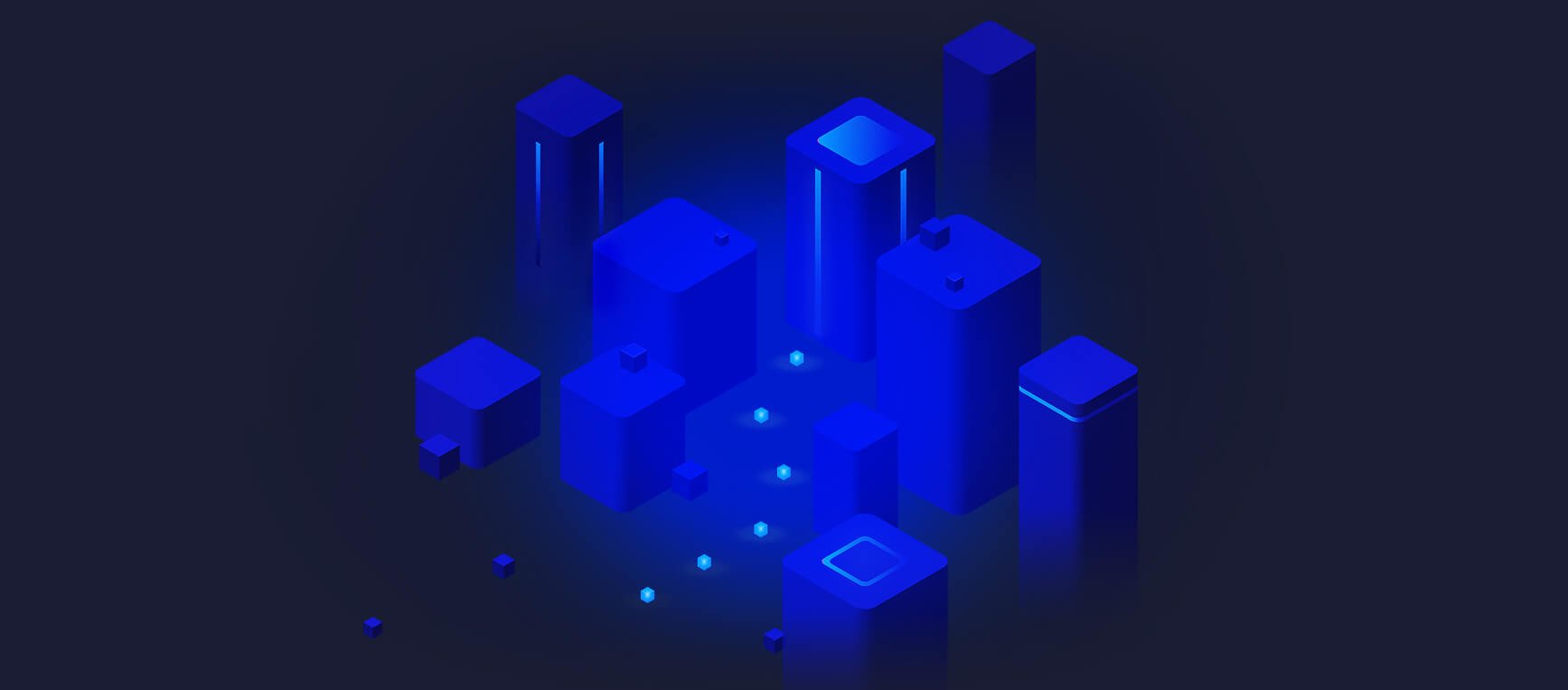 When any business embarks on a journey of transforming its processes, there's an expectation of both benefits and barriers to come. Knowing how to identify these can make a difference when crafting and executing your strategy.
Below are some of the key benefits and barriers to embarking on a digital transformation journey for your brand.

Benefits
1. Enhanced data capabilities
It's standard business practice to collect customer data – your brand probably has access to mounds of it. But is that data being used effectively? Digital transformation has the power to revolutionise data collection and analysis for the benefit of your future business practices. In order to move your business forward, utilising data is key – and using digital tools can also help with data-driven customer insights. Better serving your customers' needs in a more effective way? It's a win-win.
2. Improved collaboration
Benefits are generated when you get cross-business buy in. As soon as all employees feel empowered as a part of the digital transformation process, suddenly a fully digital culture becomes possible. With this comes improved collaboration opportunities and upskilling that sets your business on the path to digital excellence.
3. Productivity benefits
Through engaging in a well-planned and strategised digital transformation journey, your teams can ensure they have the correct tools in place for productive working. Streamlining processes through exciting tech can free up time for your experts to concentrate on more intricate tasks. The automation of time-consuming manual tasks can help your business become more efficient and get more value out of each day.
4. Ability to be agile
The impact of the pandemic shows that agility is incredibly important. The integration of tech throughout your business processes ensures that you can be agile, quickly adapting to changes in the market and your industry. Manual ways of working or over-reliance on external parties can block progress and impact what you can achieve.
As a result, time-to-market can be optimised, as can strategies that will inform continuous improvements in your business.
5. Better customer experience
When combined, these internal advancements can improve your customer experience offering. It's increasingly possible to create frictionless experiences at all touchpoints – no matter how your customers interact with your services. More than ever, consumers demand excellent service, both in-person and digitally and digital transformation can facilitate this.

Barriers

1. People
The success of your digital transformation efforts are often limited to the people you have within the business. A lack of appropriate talent can be a huge barrier to the effective execution of your plans. Therefore, upskilling, training and recruitment could be essential to filling skills gaps and having the right talent in situ for your plans to come to fruition.
2. Budget
It takes money to completely transform your business and a lack of budget can be one of the biggest barriers. In fact, global digital transformation spending is set to reach $2.8 trillion by 2025. Therefore, the appropriate investment in the project is required for it to be completed successfully.
3. Siloed teams
When a business model is siloed, there can be significant power struggles that create barriers for the effective execution of a digital strategy. Lack of inter-team communication can also generate problems. This offers up multiple issues – not only will it provide a huge barrier for bringing your plan to fruition, but siloed businesses aren't conducive with digital agility.
By definition, a digital transformation is a strategy that operates throughout the whole business.
4. Resistant culture
A Harvard Business Review report found that 47% of businesses felt one of the biggest barriers to digital transformation was the company being risk-averse. Only when all employees of a business are open to embarking on the digital transformation process, is success possible. It requires open-mindedness and a positive attitude to innovation.
5. Cyber security capabilities
Cyber breaches are unfortunately a risk of becoming a more digitally advanced business. This means that a business' cyber security capabilities need to match the tech enhancements you've permeated throughout your business processes.
To avoid digital threats, it's essential to have security measures that can keep pace with the speed and complexity of your technological progress.
Creative Management Platforms (CMP) and digital transformation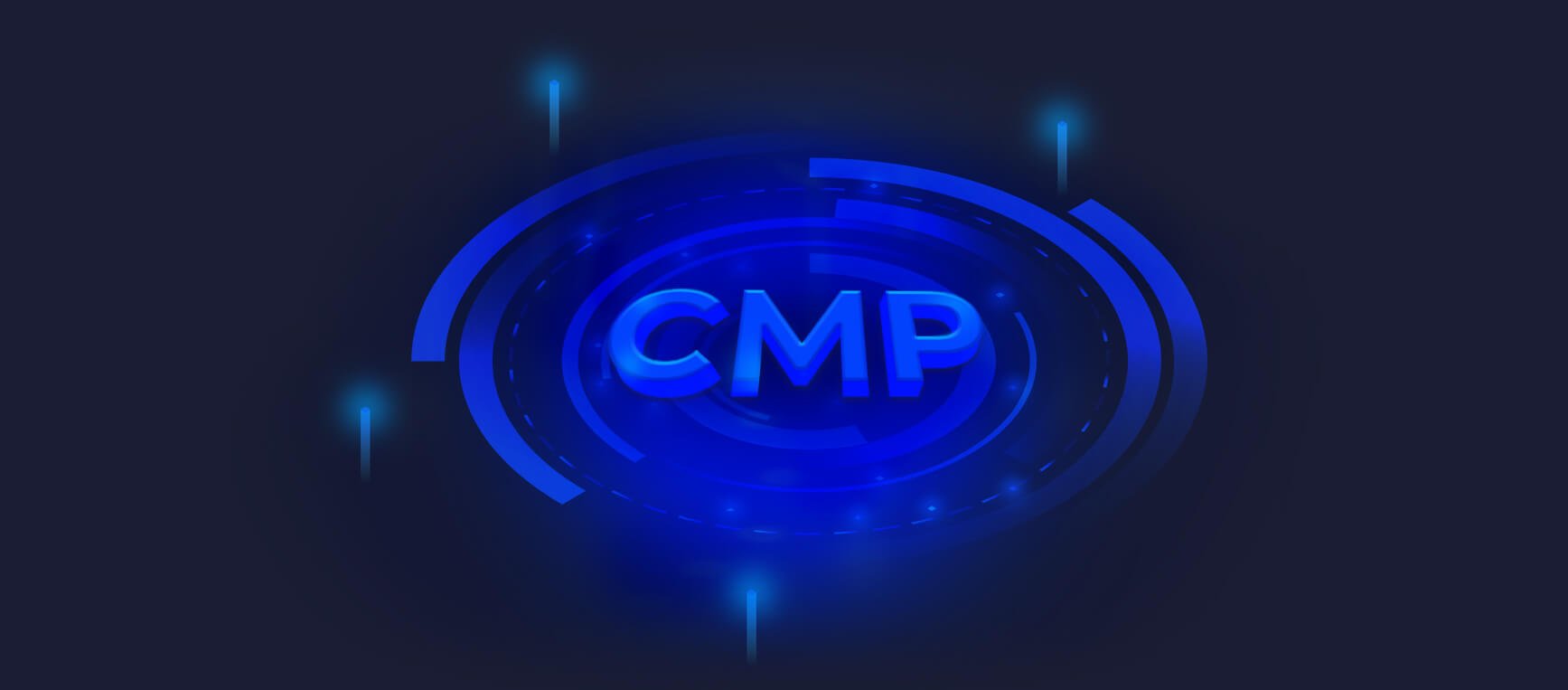 Powerful technologies are key to your business getting the most out of your digital transformation journey. By extension, utilising powerful tech tools to execute your strategy and framework is also crucial for success.
The benefits of using a Creative Management Platform (CMP) for marketing and advertising
When it comes to digitally disrupting your marketing and advertising capabilities, advertising technology can:
Streamline processes

Heighten efficiencies

Increase creative output

Provide talent time to be creative.
Bannerflow's creative management platform (CMP) is cloud-based software that harnesses the power of AI for smart digital ad production – and is perfect for digital transformation.
This robust tool can prove invaluable when it comes to brand output. Creative teams can seamlessly and swiftly craft, produce and manage advertising campaigns all in one platform.
An effective CMP combines the need for external agencies, numerous stakeholders and various tools into one all-action, in-house tool.
Do you dream of coming up with an idea in the morning and being able to take it live in the afternoon? A CMP can offer your team the chance to be this agile and promotes creative flexibility for your teams.
By digitally transforming your advertising efforts with a CMP, you can also reduce reliance on external teams, bringing your team in-house. This means brand experts – from one platform – have agency over the design, scheduling, deployment and optimisation of all marketing collateral.
A CMP can skyrocket output and scale up your advertising efforts. From your original piece of creative, it's possible to optimise ads across numerous sizes, languages, channels and markets in real-time and at scale.
With the right talent, combined with the right tech, you'll establish a recipe for digital excellence. Regardless of industry or business model, including technology of this ilk within the fabric of your digital transformation efforts will help you outsmart competitors.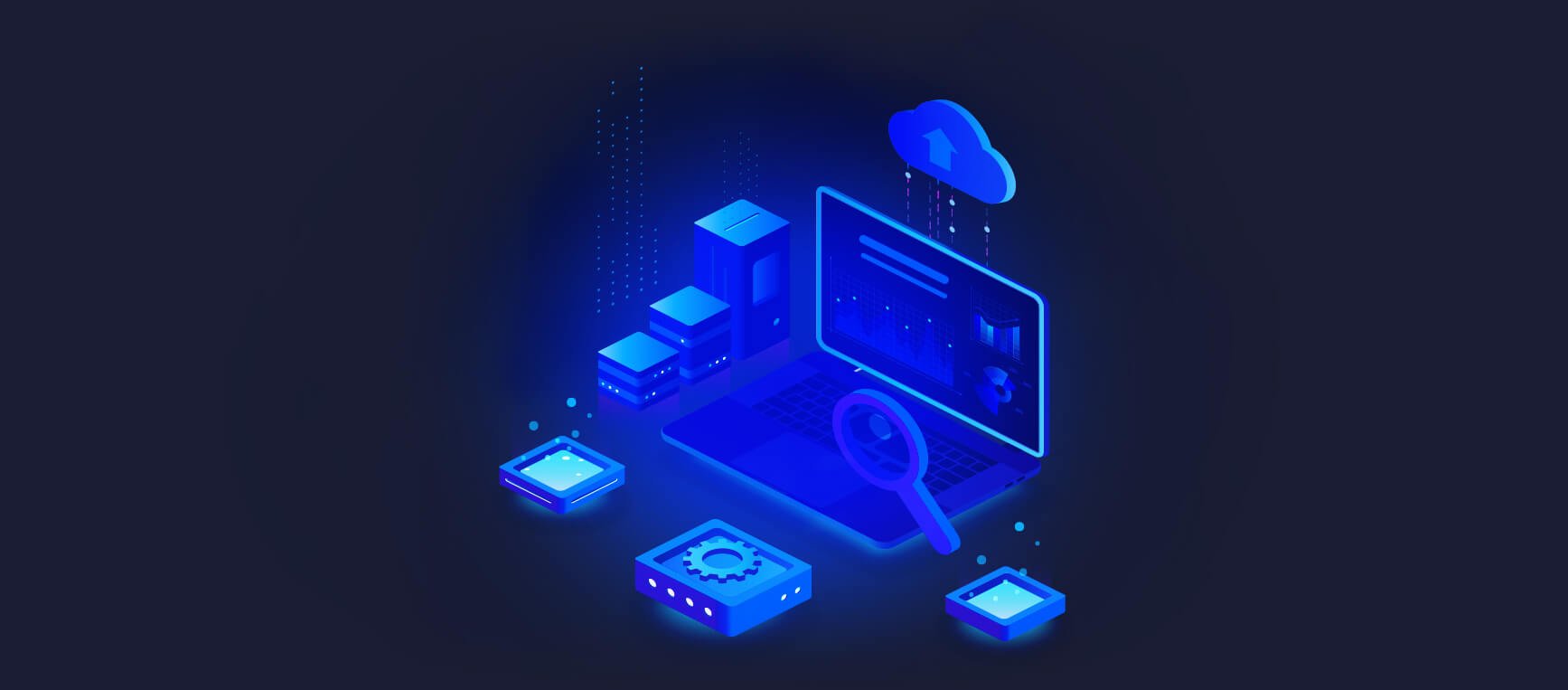 Digital transformation is transitioning into a new and exciting phase. We've moved past the stage of businesses clinging on during the pandemic. While innovations in digital capabilities saved many companies in the depths of lockdowns, the movement is now focused on improving tools rather than replacing them.
As tech marches forward, what it can offer your business continues to grow. For instance, AI is taking a leading role in the development of digital transformation, from integrating with the cloud to facilitating hyper-automation.
Additionally, 5G deployments are set to rise, broadening potential across the board and the working landscape is irrevocably changed.
By staying on the pulse of trends in a post-pandemic world, the digital possibilities for your brand could be extensive.
Interested in how digital transformation could look for the advertising arm of your brand? Trial our powerful CMP and manage multiple elements of your strategy from one location
Interested in finding out what we can do for your team?