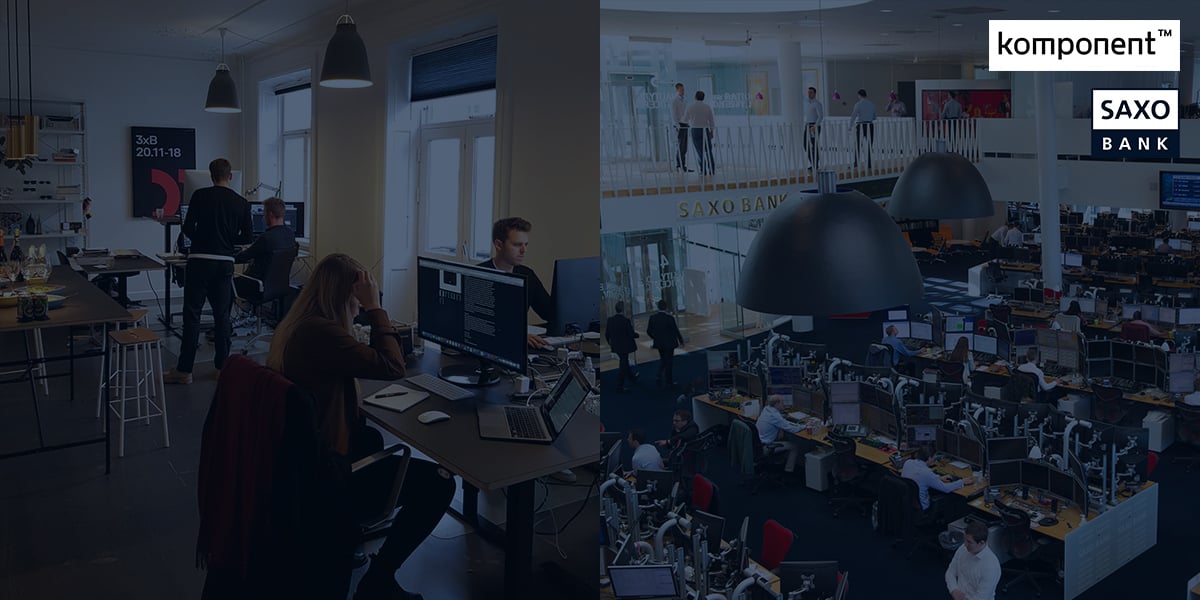 The Secret to Great Display Campaigns: Saxo Bank & Komponent
Effective collaboration between a brand and an agency can sometimes be a challenge. Yet, when two companies match each other perfectly the results can prove very fruitful.
Saxo Bank Group is one of the most trusted and respected names in fintech. While Komponent is the creative agency through which Saxo Bank's display campaigns are scaled to all the different formats and variations they require. Together they produce amazing display advertising campaigns for markets around the world!
We spoke to Jing Pang, Display Design Specialist at Saxo Bank, Esben Skriver Hjort, Head of Design & Partner, and Jesper Haugaard, Associate Partner at Komponent about how they work together effectively.
Can you tell us about display campaign production at Saxo Bank?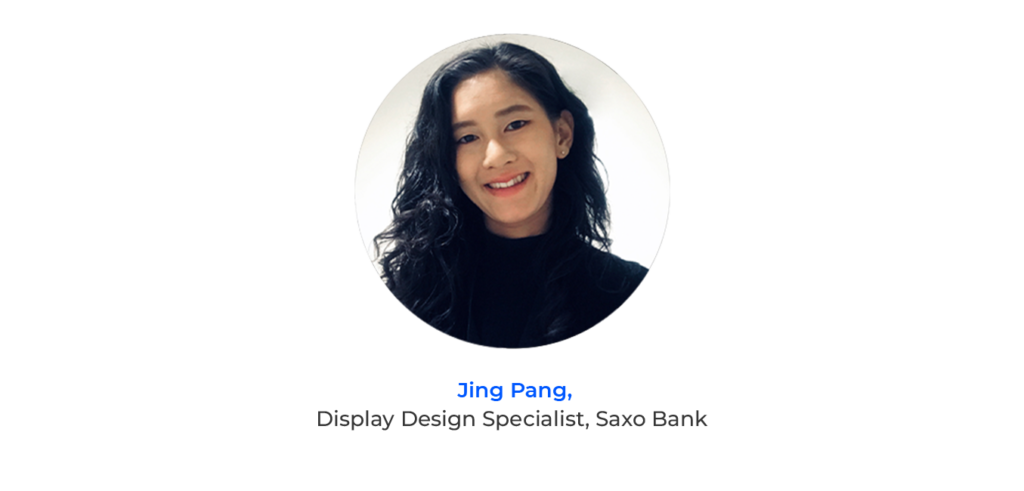 Jing Pang, Display Design Specialist at Saxo Bank: Today I focus on helping to design the concept behind an ad campaign. My job is all about defining the overall structure and setting up a template. This template is later scaled out into all the ad formats we need via Komponent.
Recently I have been concentrating on updating our brand design. And integrating a logo video into a new display intro animation. For me this is quite technical and advanced – and it's not something we would have done before. The reason for this change is that we are moving away from heavy formats and video sizes.
This means our display ads use more advanced animation. Thus, allowing us to catch the user's attention even more than the static ads we have used in the past. Indeed, despite the Bannerflow platform seeming quite simple, you can actually do some quite powerful stuff in it. And that has really impressed me!
What is your normal production workflow?
Jing Pang: Whenever we start building a display campaign we start by creating a "safe version". This is a standard static banner with easy transitions. We then create another version which is more advanced. By doing this we have two versions of what we want to achieve. We then use these versions to experiment and see how we make the most of the different features inside Bannerflow and Creative Studio.
Furthermore, the team at Komponent scale out the campaign into different formats using the selected master assets to the volumes of ad we need. For us at Saxo Bank, defining the master template is important because it means Komponent can take the master template and duplicate it perfectly across all the formats we need for a large campaign. If you mess up the master creative you run the risk of having not everything working as well as you hoped.
How does Komponent work with Saxo bank differently since using Bannerflow?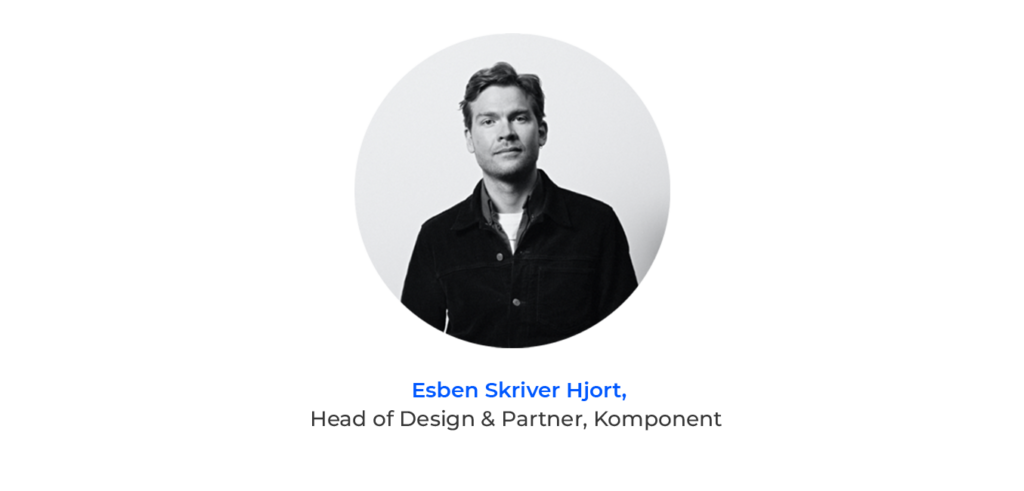 Esben Skriver Hjort, Head of Design & Partner at Komponent: The way we work with Saxo Bank today is that we both help to create master assets and produce complete ad sets. For example, we regularly take a master creative then scale it to all the different sizes, and different versions that are required.
Often we will build the master ad together and then send it to our other division, which is based in Lithuania, who then versionise and scale the campaign, again using Bannerflow.
Jesper Haugaard, Associate Partner at Komponent: The great part about how we work with Saxo Bank is that we have a commonplace, one place to go for all of us to work in – Bannerflow. We don't have to send material back and forth. We don't have to log into different programs. And we don't have to email back and forth, etc. Plus, we have one platform where we can both edit and talk about the different creatives we are working on.
Esben Skriver Hjort: An example of when this works well, is simply Jing creating the master and our team taking over a project directly in Bannerflow. The project stays in one place and there is no time lost in the transfer between Saxo Bank and ourselves.
What's more, sometimes if the Saxo Team doesn't have the time, we can also go in and make the master creative ourselves. Jing can then check and approve before we do the scaling for the campaign.
How do you feel about letting go of your design and having someone else take over?
Jing Pang: I think one of the most important things I have learnt by passing my design to another team within Bannerflow, is that as long as I do a good master design, and set every component right, then the production team is quite faithful when scaling out! Ha!
Of course, if your text box is not set properly in the settings then sometimes things can change. And then the output is not necessarily what I have been thinking of to start with.
Therefore, as with anything, it's really important to set-up the master template correctly – then only simple modifications to designs are needed.
When working on ads… which other design tools do you use?
Jing Pang: When we are starting our design process, we often use figma to help us produce mock-ups, which we then use to help us build creatives from scratch inside Bannerflow. This is quite easy because you just have to create textboxes and import images, and so forth.
I actually think it's much easier to do some still mock-ups inside figma. But it is very important to test animations in Bannerflow before creating an ad because you don't want to show something you can't create to stakeholders! For me it's just what I'm used to – and I work faster that way.
What is it about the Bannerflow platform that makes designing ads smoother?
Jing Pang: The timeline! I find it easy to use. What I love about the timeline is that it is easy to understand from the moment you open Bannerflow for the very first time. You just design in it and it feels so familiar – you recognise the timeline, plus it's drag and drop. Easy.
The copy and paste feature is great too. I remember when we had to do everything manually. Now I can just copy components into new ads, across different ad sets. It might be a tiny feature but it really helps me to work quicker and be more efficient.
How long does it take to make a campaign?
Jing Pang: It depends on the complexity of the design. A simple design is really fast to do because everything is just drag and drop. But it also depends on your experience with the platform and how familiar you are with it. However, even if you use it for the first time, Bannerflow is still very quick to use because (again) the drag and drop, and the timeline are so easy to understand.
What's it like working with an agency?
Jing Pang: A good handover of the mock-up is essential. A well made master template has a direct input on the output of the entire campaign. So as long as you have built a good master template then any handover no matter the external agency is extremely smooth.
How has Bannerflow benefited Komponent's relationship with Saxo Bank and the agency itself?
Jesper Haugaard: Our clients benefit, as we are becoming much closer with both the client themselves and the projects we are working on. For us, as an agency, I think this perspective gives us something unique that other creative agencies simply don't have.
Esben Skriver Hjort: Not only are we able to look at the big idea, the design concept. But we are also able to go live in an efficient and cheap way, which is a key part of the game plan too.
On another note, I've experienced a lot of times when clients know about Bannerflow but think it's too expensive to use – but that just isn't the case.
Today we have the possibility to say that we have a deal with Bannerflow as a production partner, meaning we can produce ads for them using the platform and that's a huge benefit for both us and them.
Can you sum up what Bannerflow means to Komponent?
Esben Skriver Hjort: It's a tool that matches our name!
Jesper Haugaard: Bannerflow enables a greater level of collaboration and trust between us and Saxo Bank during production. They can see what you're doing, you can see what they're doing – it's a much closer relationship.
As a designer, how do you continue to find inspiration for your work?
Jing Pang: I usually just research, and read about the new trends impacting display ads, and other digital channels. Lately there have been so many new technologies I want to try and implement, especially ones focused on producing more dynamic ads. That's the next thing I want to try out in Bannerflow!
Find out more about how Bannerflow can help your organisation
Effective collaboration between a brand and its agency requires not just the best people but also the best technology. Working simultaneously between offices and on the same projects requires tech that doesn't just enable this but makes it as easy as working side-by-side.
If you would like to find out more about how you too can benefit from this, apply for a demo of the Bannerflow platform today. Or if you would like to find out more about the amazing work of Saxo Bank check out our recent case study.
Download the Saxo Bank case study
Share this article