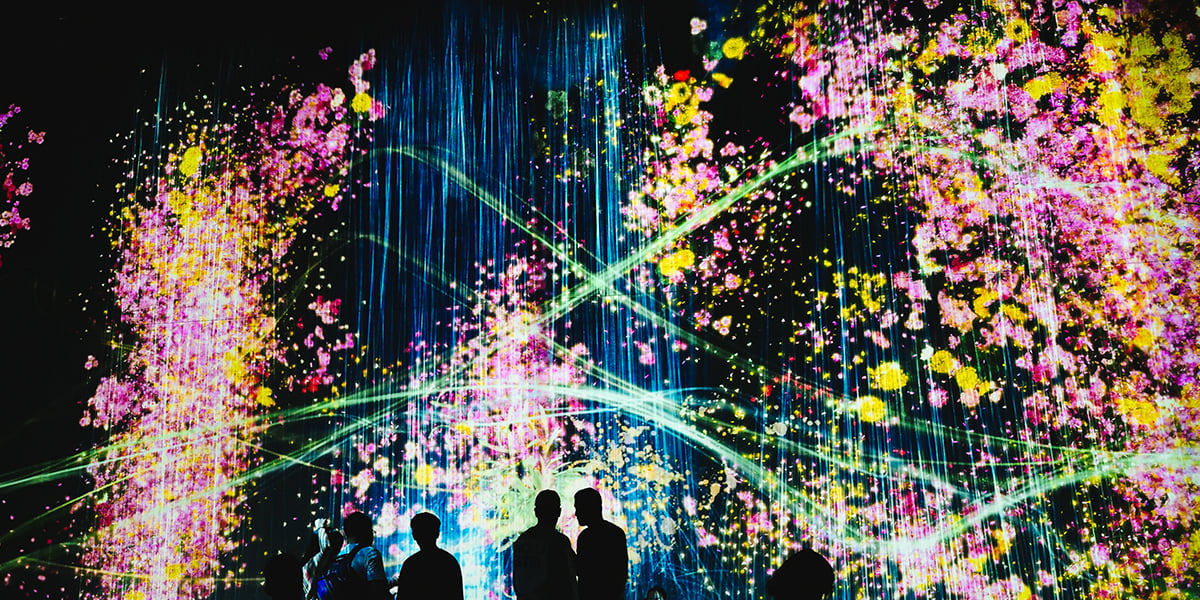 Accelerating your Digital Transformation in 2022
Digital transformation cannot be an afterthought for any business. While leaders should already have strategies for the next 6-12 months, there is always room for improvement. In our State of In-housing 2022 report, digital transformation was a clear priority for many companies. Over 400 senior marketers responded to our survey. This helps us to give a clear picture of the future of in-housing and digital transformation.
From cloud-native platforms to automation and the furthering of 5G, digital transformation has become a complex and fast-moving necessity for businesses in all sectors. The global digital transformation market is projected to grow from $469.8 billion in 2020 to $1,009.8 billion by 2025, showing just how integral to business it is becoming.
The impact of COVID-19's role in accelerating digital transformation cannot also be ignored. However. many organisations have already recognised the need to shift towards digital in various areas of operation.
In this article, we will be looking more closely at:
The new digital age
Differing digital priorities
Digital skills still in demand
Improving insights through digital improvement
Next steps in your digital transformation journey
A New Dawn of Digital
New digital approaches and investing in different tactics have become essential for any marketing team to keep up with the curve. Respondents to our latest in-housing report are committing to significant digital transformation through various means. Most prominently, 41% of respondents are expanding their e-commerce strategy, while 40% are expanding their shoppable social media tactics such as directly linking products in social content. 38% also said they are actively increasing their engagement with online influencers, while 36% are recognising the power of data and advancing their data-driven analytics to deliver more personalised content. Other digital areas gaining traction include investing in more advanced ad tech and martech stacks, which creates the perfect infrastructure for growth.
Organisations are making use of consumer data and analysis of their behaviours to drive digital change. Our respondents confirmed they've actively made changes to their brand due to consumer behaviours in 2021. This came in the form of 46% increasing the speed of their production, 44% increasing digital marketing initiatives, 42% increasing the volume of their production and 38% adding new skill sets to their teams. Consumer behaviours must be the driving factor behind any digital change. As we live in a world where on-demand and immediacy have become priorities, organisations responding with faster production aligns exactly with consumer demand. Digital solutions are also crucial in improving communications and giving consumers the feedback they demand in many instances.
We've also noticed patterns within different industries and how priorities differ depending on the function of an organisation.
Differing Digital Priorities
Dependent on the industry, we've found respondents differ greatly. Those working in entertainment and media and iGaming, for example, reported a decrease in content demand. This is also reflected in these industries' team sizes, which decreased in the last twelve months. Indeed, falling content demand is likely to be related to COVID-19 and the uncertainty experienced throughout 2021.
Furthermore, companies are actively looking to expand their digital initiatives in new areas not traditionally thought to be of interest. A clear example of this is financial services, whose top approach for increasing digital initiatives was influencer engagements. While effective, the nature of financial services may not seem like a natural fit for influencer marketing. Still, it appears organisations in this sector are keen to trial this kind of digital initiative. Indeed, a recent study by Onalytica that support how effective influencer marketing can be in this field. Their research found the financial sector had the largest net increase in influencer marketing in 2021 at 56%.
A more expected trend was retail and e-commerce, leaning towards personalising experiences in their new digital initiatives. 48% of respondents in this sector said they had increased their focus on data-driven analytics to create personalised content. This aligns with consumer expectations which are leaning towards personalisation at every stage of the customer journey.
Digital Skills Still in Demand
The shift towards digital is something most organisations are keen to keep up with. And in turn, many have plans to incorporate more digital strategies and skill sets in-house. This helps to further their competitive advantage from within. Our respondents included many digital skill sets that a marketing team could benefit from and where they hope to improve and bring in-house in the coming months. The most sought-after skill set was content creation with 26% of respondents planning to bring this in-house. This was closely followed by the valuable skills of paid search, SEO, social media strategy, banner production, and SEO, all at 22%. Other skills which organisations may see moving in-house in 2022 include online video, mobile design, media buying, copy, UX/UI, digital design, and marketing automation. The benefits of honing these skills in-house are both financial and beneficial to wider company growth.
Bringing technology in-house helps an organisation take better ownership of their campaigns and data. While working with external organisations is often very effective, relying on them to a lesser extent is something many companies are working towards. With the technology available to support organisations looking to push towards a more digitised future, the skills can soon follow to ensure this is possible.
Achieve Better Insight with Digital Improvement
In-housing all of your digital initiatives positions a company effectively for future growth. Working with external companies has its place. However, they often provide a specific task or project needed with no greater insight. When your digital experts are within your marketing team, you benefit from deeper insight into your data and therefore your customers too. A better understanding of your customer, through their data and activities, provides a better foundation for future marketing and communications strategies. It allows your business can tailor all activities more closely to the target consumer.
2022 may be the year that Coronavirus no longer dominates the working world. It is a chance to build upon the already accelerating digital transformation of your business. Our report shows just how important this has become to organisations across different sectors and how it can be essential to meet consumer expectations.
Next Steps in you Digital Transformation Journey
Digital transformation is an ongoing process. One of our respondents, Warren Marenco Chase, global chief embedded solutions officer at Media.Monks explains: "I don't think that the industry has fully cracked the code, but brands are starting to connect those dots and realising the importance of [digital transformation]." This is true of many brands who are trialling different tools and initiatives to find the right mic for their business.
Technology is accelerating at a pace to keep up with demand and organisations need to follow suit. As discussed in depth in our report, The State of In-housing 2022, digital transformation is essential, not a choice for your business to make. We're now living in a digital-first society. Your business needs to respond and adapt to this quickly, to keep up with the competition and grow successfully. Consumers expect a digitally ready business, so you need to give them one.
Get in contact with us to learn how Bannerflow can accelerate your in-house team development and digital transformation.
Share this article