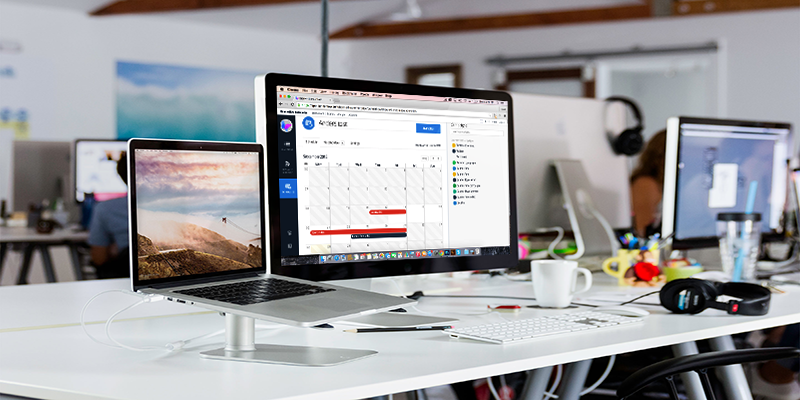 8 Reasons Why You Should Use BannerFlow Scheduling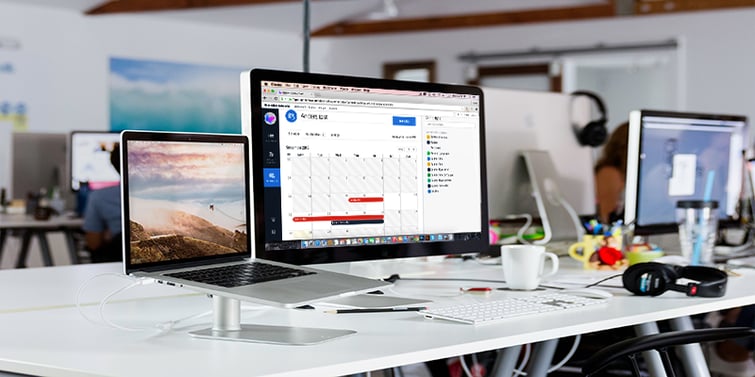 HTML5 display advertising campaigns often require some different manual processes to get from concept to execution. BannerFlow can remove many of these processes, including much of the manual campaign management and updating, that can be done through the BannerFlow Scheduling module.
BannerFlow Scheduling lets you plan your HTML5 display advertising campaigns and schedule them so that they will publish automatically at a set time. No longer do you have to worry about uploading and replacing campaigns, just plan ahead and BannerFlow Scheduling will do the rest for you.
We've outlined some of the reasons why you should consider using BannerFlow Scheduling, and the benefits of automating your campaign scheduling in general.
1. Save time
The publication process of display advertising campaigns can be time-consuming. Advertisers may find that when they want to update their HTML5 display advertising campaigns they need to upload dozens of different files to different channels. This means that a lot of time is spent on uploading campaign files.
With BannerFlow scheduling, you no longer need to spend time uploading banners each time you want to publish a new campaign. By using BannerFlow's scheduling calendar with placeholders, your campaigns will be changed and updated from inside BannerFlow on the dates and times you want.
2. More flexible campaigns
Do you wish you could change the banners you use in your campaigns daily, but it feels like a daunting task? With BannerFlow Scheduling, you can build all the banner ads you need for your campaigns in advance and then set them to update automatically at a chosen time and date. You can use this to create daily changing campaigns can be a powerful way of communicating different messages every day during periods when you run the most campaigns.
3. On-time campaign updates
More often than not, online advertising campaigns are time-sensitive. Therefore, it is essential that you make sure campaigns are updated on time. It is possible to do this by scheduling the exact time you want your campaign to launch with BannerFlow Scheduling. No more last minute stress, everything finally works like clockwork.
4. Less repetition, more creativity
Manually updating your campaigns is a repetitive task, by automating the process you can remove the repetitive process of publishing your campaigns and instead focus on the creative elements of your work. This will in turn boost morale and allow you to focus on more important things, like that award-winning marketing campaign.
5. Launch campaigns whenever, wherever
Sometimes, publishing your campaigns at the right time can mean that you are required to work at unsociable hours such as evenings and holidays. BannerFlow scheduling allows you to select exactly when you want your campaigns to start, end and change so that you can have your campaigns ready in advance. Now you can watch your new campaign launch seamlessly from your office desk or a beach in Thailand.
6. No need to do the work you hate
Is the process of updating your display advertising campaigns a part of your job that you just hate doing? If so, BannerFlow scheduling can automate it for you. The easy-to-use scheduling calendar means that you just drag and drop your campaigns to the dates you want them to start and finish, simple.
7. Increased productivity
Less manual work means that you can be more productive in other areas. BannerFlow scheduling means that you can avoid doing extra work and up your output.
8. No more human error
Experts say that when doing repetitive work, such as updating HTML5 display advertising campaigns, which there is a lot of room for human error. BannerFlow Scheduling helps reduce repetitive work and the chance of a human error occuring when uploading multiple files to multiple channels. Instead, BannerFlow Scheduling allows you to work directly from BannerFlow to update and schedule all of your campaigns simultaneously.
Learn more about BannerFlow Scheduling
BannerFlow scheduling adds another element to your BannerFlow platform allowing you to remove even more manual work from your day to day campaign building. BannerFlow scheduling is available in the Enterprise and Agency platforms. If you're interested in learning more about BannerFlow Scheduling, please contact us at success@bannerflow.com
Share this article