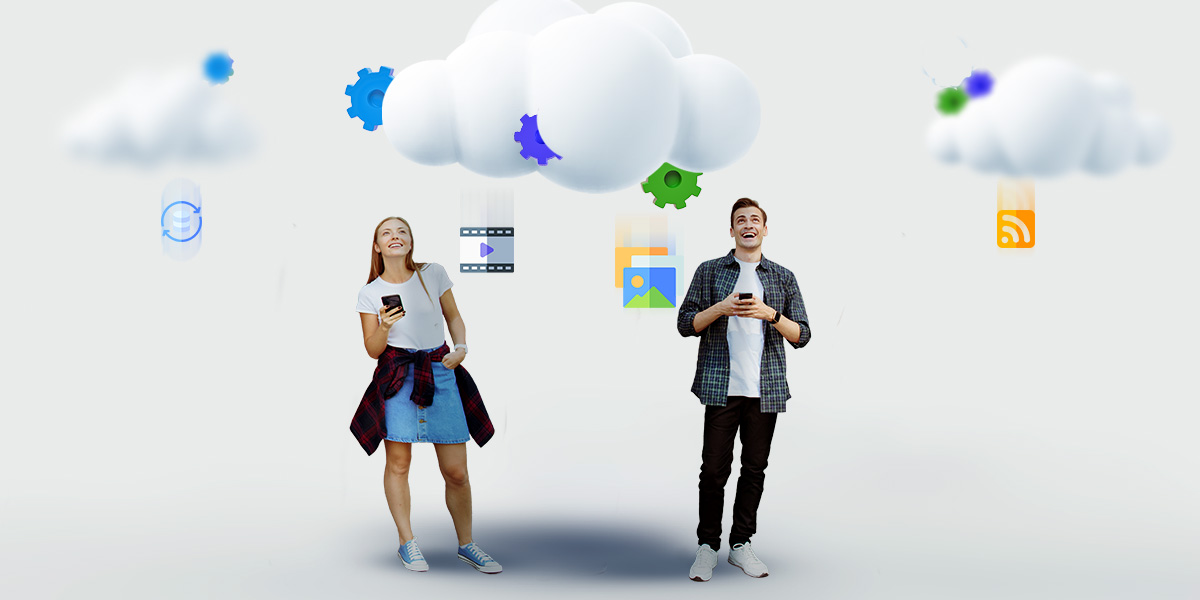 Programmatic Advertising Trends: 5 Key Trends to Know About in 2023
Programmatic advertising has become one of the most important digital tools at the heart of marketing strategies. The programmatic landscape is rapidly expanding beyond standard online media to incorporate connected TV, digital out-of-home, and audio. If there was ever a time to be aware of the latest programmatic advertising trends in this ad space, it's now.
With third-party cookies on the way out, there's a scramble to establish what a 'cookie-less world' will look like. While programmatic advertising will evolve, its position as an integral digital marketing tool will remain strong.
In fact, programmatic ad spend is positioned to move past $550 billion globally in 2023, according to Statista. And with tech capabilities advancing every year, the combination of enhanced software and algorithms continues to make programmatic advertising an exciting space. But what will progress look like in a post-cookie world?
In this guide, we'll discuss the latest programmatic advertising trends, including advertising without third-party cookies, the switch to running programmatic advertising in-house, and the rise of digital out-of-home (DOOH). Read on to find out more.
The programmatic advertising trends you need to know about in 2023:
Alternatives for third-party cookies

Programmatic run in-house

Focus on ROI will be increasing

Digital out-of-home is on the rise

Development of programmatic in CTV
1. Alternatives for third-party cookies
The last days – well, months really – of third-party cookies are finally upon us. While this phasing out has been dragging on for some time after repeated postponements, Google Chrome will block them by the end of 2024. Since you can no longer put off the inevitable, it's time to find alternatives for third-party cookies in programmatic marketing.
Research by Adobe at the beginning of 2023 found that 75% of marketers still rely heavily on third-party cookies. Perhaps the most concerning finding is that 64% actually plan to increase spending on cookie-dependent activations this year. This is a huge waste of budget. The majority of marketers say at least a third of their potential audience use devices and platforms where third-party cookies don't work, such as Apple devices and certain apps.
With 37% of marketers predicting a moderate negative impact on their business and 16% predicting total devastation, it's time to seek solutions. This is the final year that cookie depreciation is a programmatic advertising trend. Next year, it will be a fact.
Post-cookie alternatives
The end of cookies isn't the end of the world – or even the end of personalisation. It's an opportunity to deliver well-targeted ads and build trust with your customers.
Google is still going to allow first-party data, so regulated first-party cookies are a focus in programmatic advertising trends. First-party data comes from online and offline and includes everything from browsing behaviour to preferences. Best of all, it's all the more valuable as it comes directly from your audience.
First-party data is perfect for contextual targeting and finding your ideal audience on the right platform at the right time. It allows you to bypass the need for behavioural tracking methods such as pixels and cookies while still keeping ads relevant. According to Kenneth Research, the contextual market is forecast to attain a compound annual growth rate (CAGR) of around 18% between 2023 and 2035.
Remember that first-party data is all about increasing user privacy, so make sure you follow and comply with GDPR best practices. Ensure you collect your audience's consent along with their email address.
Developers are also working on multiple identification methods that allow advertisers to target users when they visit apps or sites. The open-source system Unified ID 2.0 is a current front-runner that requires user consent by email address to create an ID.
Google Chrome is working on a 'Privacy Sandbox' as an alternative to third-party cookies. It will allow more private and transparent interest-based advertising by anonymously aggregating user information and limiting the duration of local storage on devices.
2. Programmatic run in-house
Another noteworthy programmatic advertising trend is the shift towards in-house campaigns. It can be seen as another facet of the desire for transparency. Companies that run programmatic operations in-house, can cut out external middlemen and have more control over their ad campaigns.
Some companies rely on large media agencies to manage aspects such as planning, publisher selection, media buying, client data, and third-party data. However, new privacy changes might encourage marketers to take responsibility for more of these areas. They will get immense value and insight from controlling the data and technology used on their properties. According to IAB's 2022 Attitudes to Programmatic Advertising Study, 57% of marketers consider the granularity of control and transparency of reporting the most important drivers for their in-house strategy.
While most outsourced marketing functions are more readily absorbed by companies, programmatic advertising is complex and needs in-depth planning.
The main challenge is that programmatic advertising requires highly skilled professionals who specialise in programmatic advertising. In IAB's report, 37% of media specialists cited 'hiring and training staff' as a barrier to in-house investment. Finding the correct skill sets to bring in-house is a very real challenge. Employers are also contending with the fallout from the 'Great Resignation'. Once you find the staff, retaining them is more important than ever.
The very things that make running in-house programmatic so appealing – control, transparency, and better campaign implementation – also make it a huge logistical undertaking.
While it's not for the unprepared, the long-term ROI can be worthwhile. It's essential to assess whether your company has the capacity, time, and budget to succeed with in-house programmatic before going it alone.
3. Focus on ROI will be increasing
Maximising return on investment (ROI) might seem like an obvious and perhaps evergreen trend for programmatic advertising. But this year it's particularly important.
As mentioned, some brands will be switching to in-house marketing, while grappling with increased third-party cookie alternatives. These changes are likely to involve a significant investment of time and money.
Since programmatic digital display advertising makes up over 90% of all ad spending, marketers need to be strategic about how they execute their campaigns. They are under considerable pressure from boardrooms to justify where every dollar goes, while customers also expect high-quality personalised ads and transparency about data.
This is where programmatic advertising shines. Its flexibility makes it an appealing option in times of uncertainty, when advertisers can quickly change priority to focus on channels and platforms that are delivering a strong ROI.
And how is ROI calculated? You subtract the initial investment from the total revenue and divide the result by the cost of the investment. Finally, multiply that figure by 100. ROI = (Revenue – Cost of goods sold / Cost of goods sold) * 100. The higher the final percentage the better, but a good ROI really depends on your goals and various factors, such as the cost of personnel and the industry or niche.
A good ROI doesn't have to be financial. Sometimes increasing brand awareness or having a target number of people download a white paper is enough. It could be any type of KPI, from ad impressions and engagement to new subscribers.
4. Digital out-of-home is on the rise
After several years of living through a pandemic, people will continue the trend of going out more in 2023. This will increase exposure to out-of-home ads, a medium that is now thriving as it's free from cookie restrictions.
From billboards to buses, people see out-of-home ads whether they are travelling long distances, commuting to work, going shopping, or even just popping out for a quick coffee. Digital out-of-home (DOOH) digitises and upgrades the experience to include 3D, street furniture, and interactive in-store displays.
DOOH ads are a popular programmatic advertising trend as they are so eye-catching yet blend seamlessly within their contextual environment. DOOH operates like other forms of digital advertising in that it can be targeted, automated, dynamic, and measurable. Marketers value the flexibility and reach it offers compared to traditional channels post-pandemic.
In the UK, recent research by VIOOH found that 87% of media executives are planning to retain or increase investment in programmatic DOOH in the next 18 months. The only barrier is the need for more information and unified measurement to better understand DOOH's contribution within an omni-channel campaign. Forty-four percent of executives say this information would give DOOH campaigns more value and encourage even more investment.
According to Statista, in 2023, digital out-of-home advertising will receive almost 15.2 billion U.S. dollars worldwide. That's a jump of 12% in a year. This is just the beginning of a bigger programmatic advertising trend. By 2026, DOOH is projected to reach almost 20 billion dollars.
5. Development of programmatic in CTV
Connected TV (CTV) continues to grow in popularity. According to a 2022 study by Leichtman Research Group, 87% of US adults own a CTV device, and 46% watch it daily.
It's a similar story in the UK where 67% of households currently own a smart TV compared to just 11% in 2014. It's worth remembering that CTV goes beyond smart TVs to include streaming devices such as Roku and Firesticks, video game consoles, and connected Blu-ray players. This is a massive market for streaming services to monetize with programmatic advertising.
Programmatic technology allows for cross-device targeting and tracking. Brands can reach new customers by contextual targeting and accessing the content provider's first-party data. Fortunately, plenty of customers are open to the idea.
In 2022, streaming platform Bitmovin conducted a survey and found that 60% of consumers in the UK don't mind watching ads while streaming if it means the content is free. Once they pay any type of cost for a subscription, they expect ad-free content. In the middle of a cost of living crisis, streaming services are likely assessing their options for free and low-cost ad-supported tiers.
This year, CTV ad spend will reach almost $27 billion in the U.S., reflecting a 27.2% annual increase over last year. Advertisers appreciate the opportunity to reach a highly targeted audience right where they are.
Key takeaways for programmatic advertising trends
Digital advertising is in the middle of a transformative period with the depreciation of third-party cookies as a key driving of change. It is affecting numerous aspects of programmatic advertising, from the move to in-house programmatic to the increasing popularity of other inventory, such as DOOH and CTV. However, there will be effective alternatives to turn to when the cookie finally crumbles.
The future of programmatic advertising lies with first-party data and contextual targeting. Preparing for these changes and staying flexible is the key to generating a high ROI in 2023.
If you want to keep up to date with the latest programmatic ad trends, subscribe today!
Want our latest articles to your inbox? Subscribe today!
Want to try our platform for yourself? Book a demo with us today and a specialist will reach out to help you experience Bannerflow in action. See what our technology can do for your ROI.
Share this article