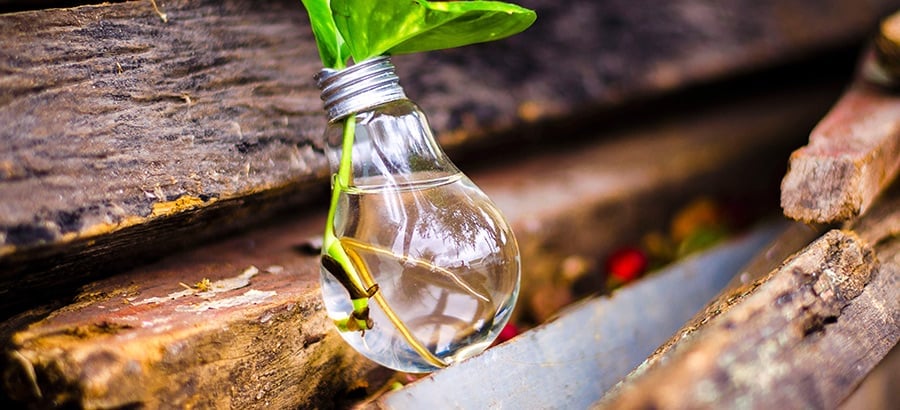 11 Awesome Ideas For Your Next Retargeting Ad Campaign
Retargeting banner ad campaigns are increasingly popular with online B2B and B2C marketers alike: today 1 in 5 marketers now have a budget exclusively for retargeting ads. Retargeting ads are incredibly popular with online marketers because they work, and the statistics speak for themselves, as seen in this great infographic from Wishpond.
However, there is a lot more to retargeting campaigns than showing ads to visitors who have previously been to your website. Whether you're working in a SaaS company, with eCommerce or in any other branch of sales and marketing, you can use retargeting in a lot of different and often remarkable ways. The following points will give you some inspiration for your next retargeting campaign.
1. Build Campaigns With Lists
Try retargeting segmented lists of leads who have previously been on your website, and that are in your database or marketing automation platform. It is possible to segment leads in a variety of different ways based on their location, their stage in the sales cycle or interests based on the web pages they have viewed on your website.
Once the leads have been segmented, it's time to build different retargeting banner ads that appeal to the leads in each segment. Creating different retargeting banner ads that are relevant to all the leads in your different segments will mean that you will need to build many variations of the ads, which could be a lot of work. However, by using BannerFlow you can make small tweaks and changes to you banner ads quickly and build new variations in seconds. Therefore, you no longer need to spend a lot of time creating personal ads or miss out on bringing visitors back to your website because the ads you are using don't connect with them.
2. Retarget Every Stage of the Sales Journey
Building a retargeting strategy that targets visitors and leads at every stage of the sales funnel can be used very effectively in businesses with longer sales cycles. Build display ads that will help nurture the leads through your sales pipeline from the awareness stage until they are ready to make their purchase.
3. Show Previously Viewed Content
So, a visitor abandoned their shopping cart, viewed a product without a purchase or visited a landing page without converting? Help them to come back and transform into customers by reminding them of what they are missing out on.
In your retargeting banner ads, you can add images of the products they have viewed or the content they previously considered downloading. Use BannerFlow's easy-to-use drag and drop dynamic feed feature to display product feeds and much more. This will make your banners more appealing and engaging to viewers that you target during retargeting campaigns.
4. Retarget Email Opens and Clicks
If you want to think outside the box and try something new, try retargeting those who have opened your emails, but have not taken action (such as purchasing something). Retargeting leads that have opened or clicked on your promotional emails can help to bring customers back. This retargeting can also help boost your email marketing efforts, and contribute to tackling the problem of email open rates being at their lowest ever.
5. Don't Forget to Retarget Customers!
Retargeting campaigns shouldn't be limited to visitors who have not made a purchase yet. You can retarget your customers in some different ways. You can run campaigns to up-sell and cross-sell. You can target customers who are due for contract renewal, and even retarget customers who haven't returned to make another purchase for a while. Consider including a discount or offering something valuable to them for free. This will make them feel as though they are valued customers, and encourage a positive attitude towards your brand.
6. Use Discounts and Offers
You might find that there are some visitors who have been very close to purchasing, but they have abandoned their shopping cart or for some reason or other, and they haven't made the purchase. Try out retargeting banner ads that contain a discount or offer that may entice them back onto the website to make a purchase.
Be aware that some marketers recommend being careful when using discounts and other similar offers because it may cause customers to become accustomed to getting discounts, or will reduce the real value of your product or service.
7. Behavioural Triggers
Try building a retargeting online display advertising campaign that focuses on actions as triggers. You can show a visitor different banner designs depending on their last action taken on your website. Again, this means building a lot of different creatives with different designs and texts, so make sure that you choose a banner production platform that lets you easily scale up your campaigns.
8. Personalise the CTA
In your next retargeting online banner campaign try A/B testing different call-to-actions to see which works best. With this data, you can then optimise your banners by customising the CTA used to suit the viewer; personalised CTAs convert 42% better than non-personalised ones!
9. Align Content and Offers
Remember that your whole retargeting campaign should be a streamlined process. One way to ensure this is the case is to make sure that the retargeting ad that the person views relates in some way to the action they previously took.
For example, if someone has downloaded an eBook about marketing, you might want to encourage further engagement for that lead by showing retargeting ads about your next marketing webinar. This will help prospects to heighten their engagement and move them closer towards a sale.
If you're working in eCommerce, you may want to have an offer that relates to the items that the user had been looking at on their last visit. Creating relevant ads through retargeting will help to increase your click-through rate and overall sales.
10. Keep Your Ads Fresh
Prevent surfers that are being retargeted from getting bored of your ads by making sure you rotate your retargeting ads frequently. If your display ads aren't converting, then it is worth changing them to test if you can improve your click-through rate.
This means that you need to build, and frequently update the banners you are using in your display advertising campaigns. However, you will be able to test, measure and benefit from banner improvements, and you will be able to create more engaging ads.
11. Build Super-Charged Retargeting Ads
Online banner advertising is only one branch of the online marketing tree. Try combining your retargeting ads with other campaigns and other marketing channels to get your message across. Many marketers fail to create a succinct omnichannel marketing strategy that is well-executed, but you can take advantage of this by creating a successful multi-channel marketing strategy that incorporates retargeting banner ads to target prospects.
You could streamline an email marketing campaign with a retargeting campaign, or even use different channels, including social media, to run retargeting campaigns to target your users wherever they are on the web.
Final Thoughts
Retargeting online banner ad campaigns can be as simple or as advanced as you like. The key to making retargeting campaigns that rock is to make sure that you target the right people and build plenty of banner ads which are both attractive and innovative.
To learn more about retargeting with Bannerflow, get in contact with us.
Share this article