Background and challenges
The Saxo Bank Group is a pioneer of fintech, and one of the most trusted names in the industry. Saxo Bank has used Bannerflow for its display advertising since 2017.
Before Bannerflow, display production at Saxo Bank was manual and time consuming; so much so that it actually stressed the organisation – from production timelines, review rounds, to hosting, and just getting campaigns setup for distribution.
Plus, with many markets to cover and legislation constantly changing, being able to produce and control display advertising that bought in clients and provided value for money was essential.
Download the full Saxo Bank case study
Saxo Bank achieved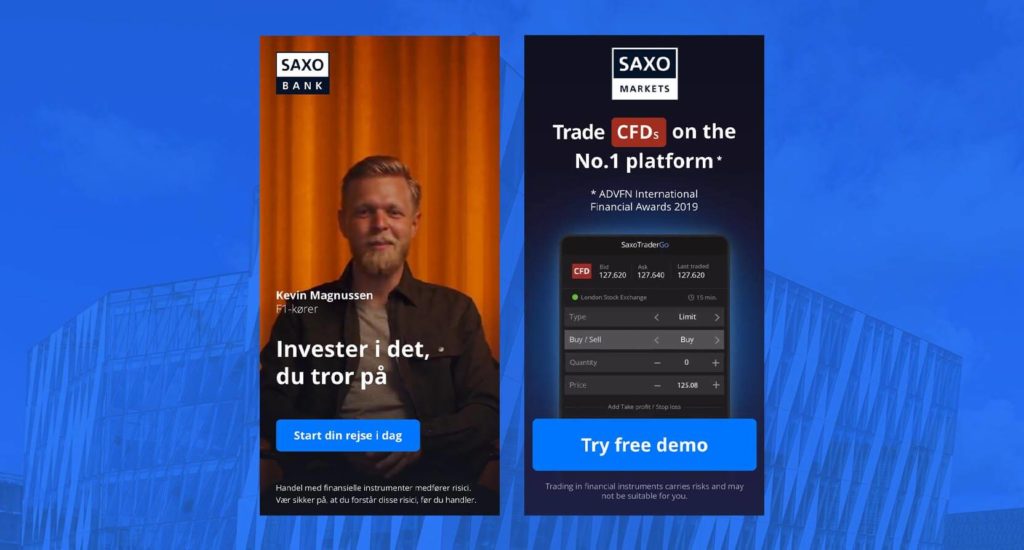 "Despite the platform seeming quite simple, you can do some quite powerful stuff in it – and that's really impressed me."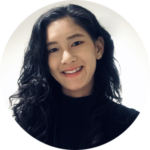 Seamless production
Using Bannerflow's unique collaboration features, the in-house team at Saxo Bank is able to work together in one shared space to design, scale and localise display campaigns.
A single designer at Saxo Bank is now able to design master creatives, which are quickly scaled out into hundreds of different versions using creative automation. Production time has gone from weeks to days.
Brand control
As a global brand, Saxo Bank must maintain control of its customer experience, as well as adapt to legislation and restrictions in real-time. Using Bannerflow it can now.
Thanks to all brand assets being hosted in the cloud and direct integrations the in-house team at Saxo Bank can, and ensure that local teams have ad sets updated and ready to go within hours.
Innovative advertising
Saxo Bank is now able to animate its display advertising, thanks to Creative Studio, and it's range of drag and drop HTML5 widgets. This has removed the need for time-consuming coding and enabled a greater range of ad creative.
Best of all the weight of more advanced assets is kept low thanks to automatic optimisations, meaning ads have fast load speeds and are network ready every time.
One platform for all your digital advertising