Introducing personalisation in display advertising
Personalisation is the Holy Grail of display advertising. And it is easy to understand why: it's essentially the right message, to the right person, at the right time, using the best creative.
But how do you get from this?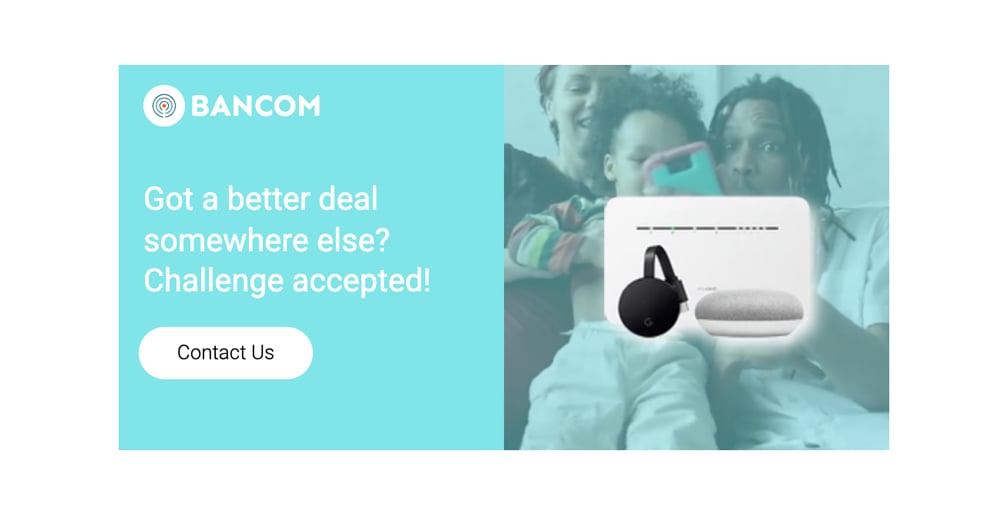 To this?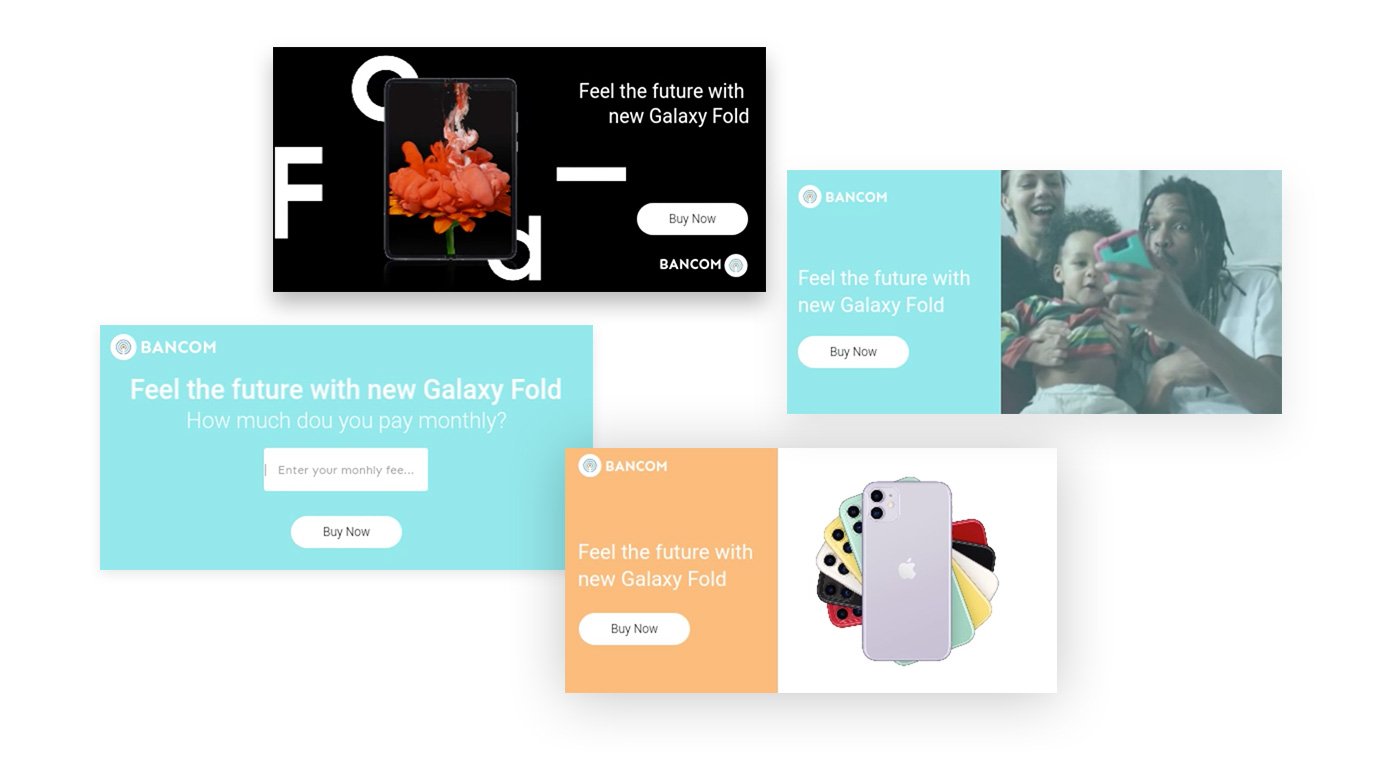 Why do you need to personalise your display campaigns?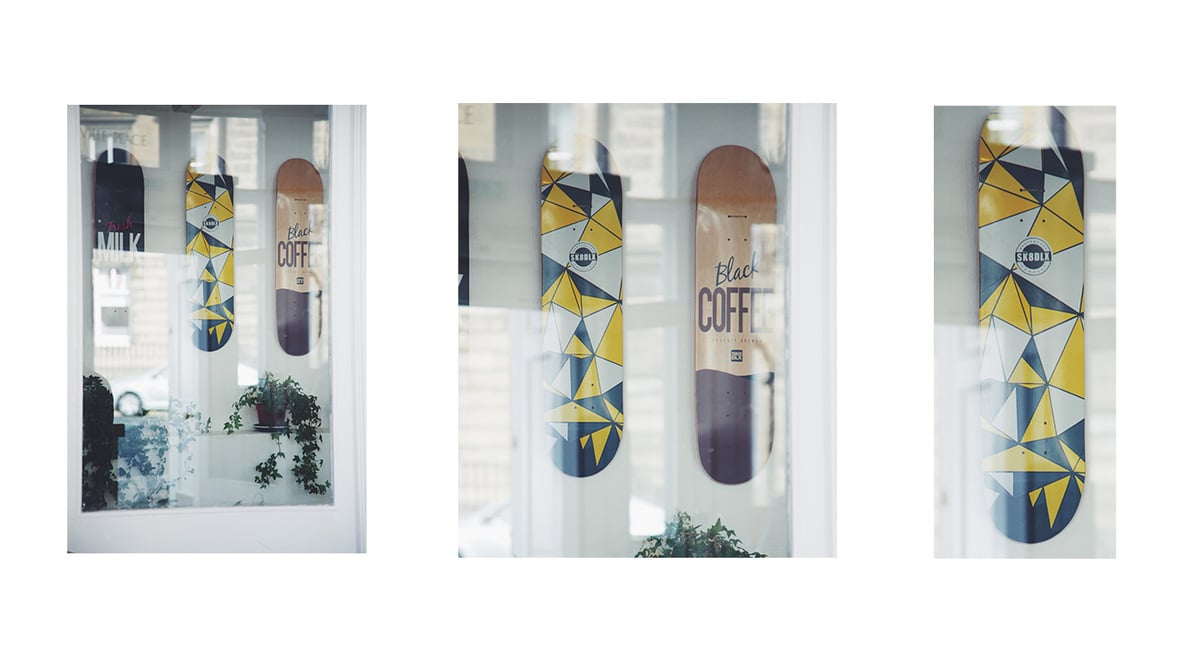 A brief history…
Personalisation is nothing new. Across marketing and advertising it has long been a tactic that has brought success.
From the very earliest shopkeepers, retailers would get to know their customers and tailor their offering according to what they knew about them. And so it was for hundreds of years, until the rise of supermarkets and shop chains – then things got, well impersonal.
And with the advent of online advertising things only got worse – treating customers as faceless identities. However, with lower margins, increased competition, and an abundance of customer data something had to change.
Within display advertising (and thanks to tech developments) personalisation is beginning to be seen as a very doable option for many brands. In fact, 95% of marketers interviewed by Dynamic Yield for personalisation see the value in it as a business strategy.
However, just 9% of organisations claim it is already part of their business' DNA. Saying you believe in personalisation and actually doing it are two different things entirely!
What are the advantages of personalisation in display advertising?
Firstly, why do it?

Engaging content
Bombarding viewers with the same message, over and over again works? Right? To some extent, yes this works – non-dynamic display ads that never change are still very popular.
However, in today's world of display advertising, with ad blockers and banner blindness, treating viewers poorly will ultimately lead to less impact and lower results. Personalisation means engaging in real-time directly and staying relevant with different messaging 24/7.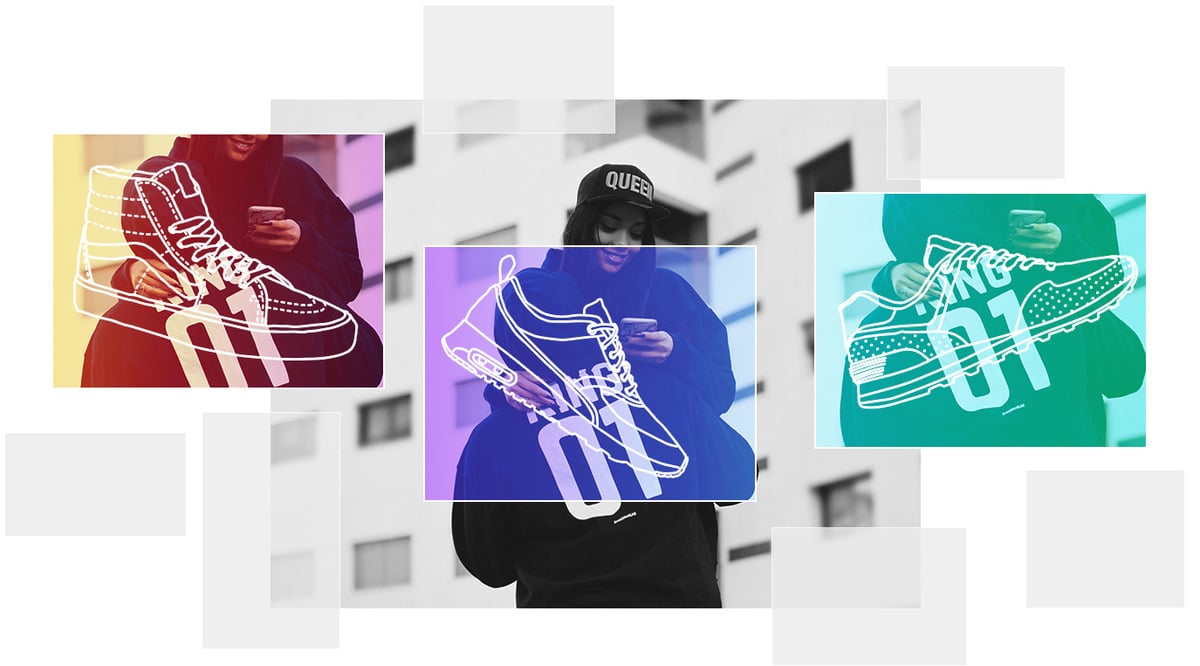 Ads that stand out
Personalisation lets you to approach potential customers as individuals. Instead of the same one creative, again and again, they see impactful ads that resonate with them. And why does it resonate with them? Because it's for them.
And in a heated market that's essential. Nearly 40% of consumers have left a website because they were overwhelmed by too many options according to Accenture. The same is true for display campaigns. Getting personal with your ad creative enables your campaigns to stand out.
Viewers expect it
And here's the kicker… According to Evergage, 88% of marketers say customers now expect an experience that's personalised to them.
And why shouldn't that be the case with display advertising too? Better to be ahead of the curve than behind it.
What is personalisation in display advertising?
Personalisation is user data and relevant content combined to create a display ad that is specific to an individual viewer.
It's a truly bespoke advertising experience. Once again, it's the right message, to the right person, at the right time – using the best creative. A powerful combination.
However, reaching one-to-one personalisation is a journey for many brands and involves mastering different types of display campaign.
The journey to one-one personalisation in display advertising
Each step on the journey to personalised display advertising requires a marketing team to create each of the following types of display advertising – at high volume.
Non-dynamic display advertising
A standard display ad, scaled out to multiple sizes, and variations, which is never optimised or updated.
Dynamic display advertising
Display advertising that is manually optimised. For example, using manual A/B testing, or features a regularly updating data feed, such as a product inventory.
Automatically optimised
Display campaigns that use technology which automatically selects the most successful ad creative based on performance.
Audience personalisation
Display ads that are tailored to specific audiences using available data, e.g. demographic.
One-to-one personalisation
Personalised display advertising specific to individual viewers, which uses first person data.
Understanding your display advertising capability

Personalisation isn't right for every advertiser and requires a level of know-how and technology that not all marketing teams possess.
Personalisation requires three things:
You must be able to create the volume of ads needed for a personalised display campaign.
Control, or have full access, to your customer data.
Use technology that enables real-time updates to live, published display ads.
Knowing where you are on your personalisation journey and where you want to go next is essential.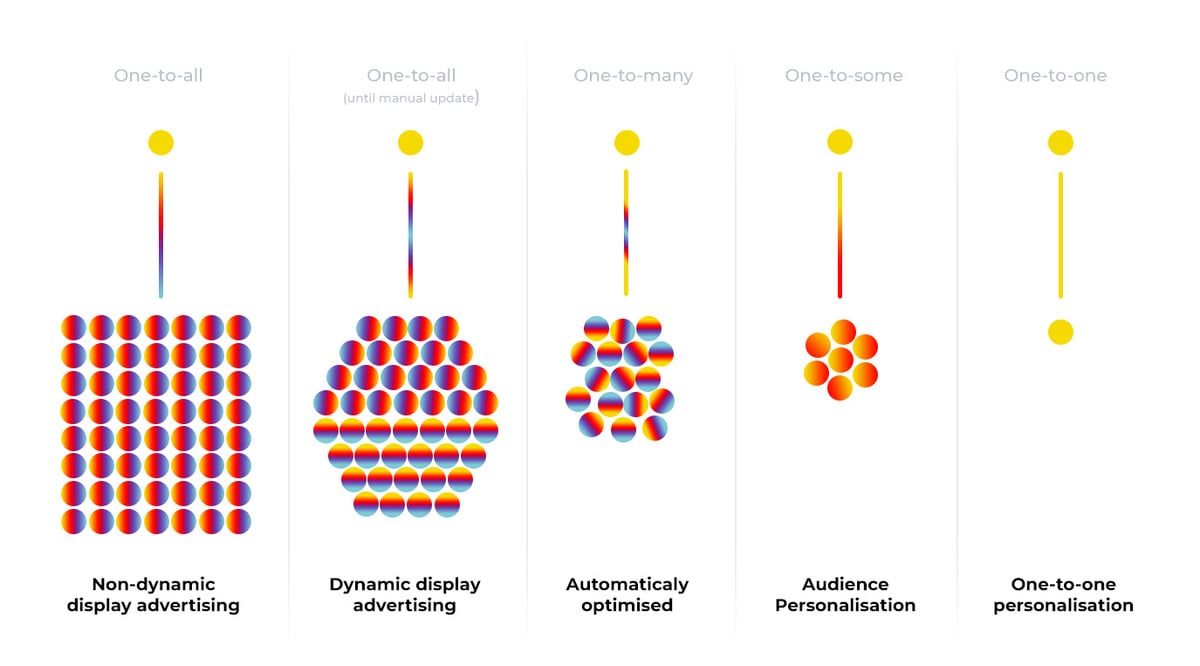 For example, it may well be that using automatic optimisation technology improves display ad results and provides a noticeable improvement in return on investment (ROI).
Or, that your marketing team does not require the investment needed for one-to-one personalisation as an audience based solution, such as geo-targeting, is sufficient.
What are the three factors personalisation is dependent on?
In order to undertake either audience or one-to-one personalisation you must already be able to do the following as a marketing team:
1. Segment your data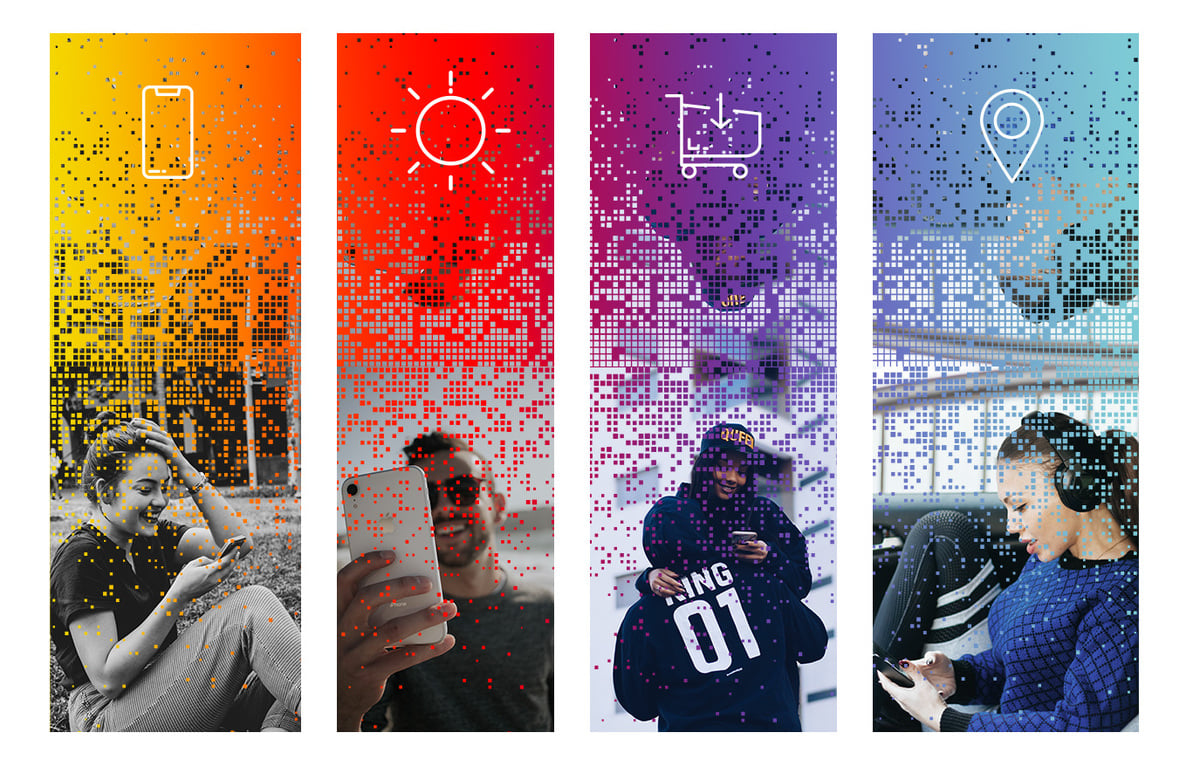 Knowing who your customers are is a must have if wanting to run a personalised campaign. It means you can design and tailor ads based on knowledge, and target audiences with bespoke copy.
For example, a travel company could use demographic data to highlight different holiday destinations. Or an e-commerce brand could use a product feed and user data to retarget a customer who has left a product in their online shopping basket.
2. Update in real-time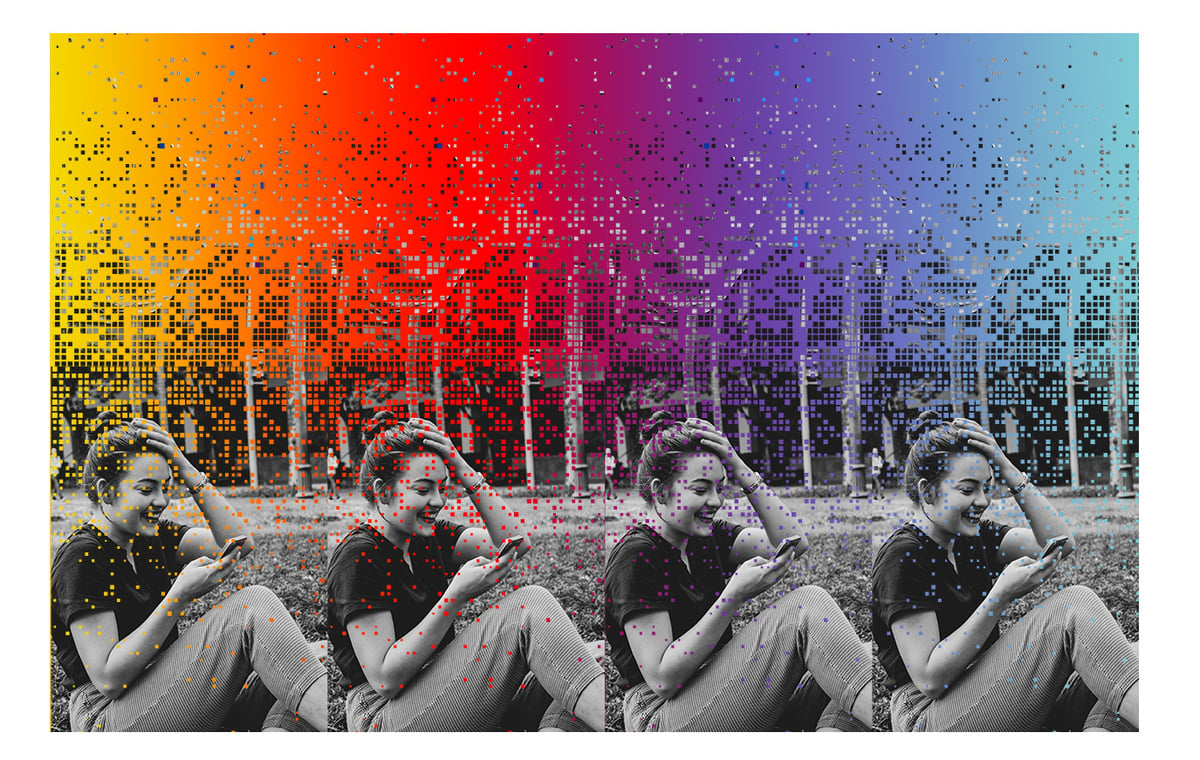 Static or non-dynamic display ads simply will not do. You must be able to update every element of your published ad creatives in real-time. This means having the capability to change entire campaigns in a click, or alter selected ads individually.
Real-time creative optimisation, use of analytics, and machine learning must be at your disposal or else you simply lack the agility to perform effective personalisation. From tiny alterations of copy to adding new HTML5, having real-time editing options is essential.
3. Create ad variations at scale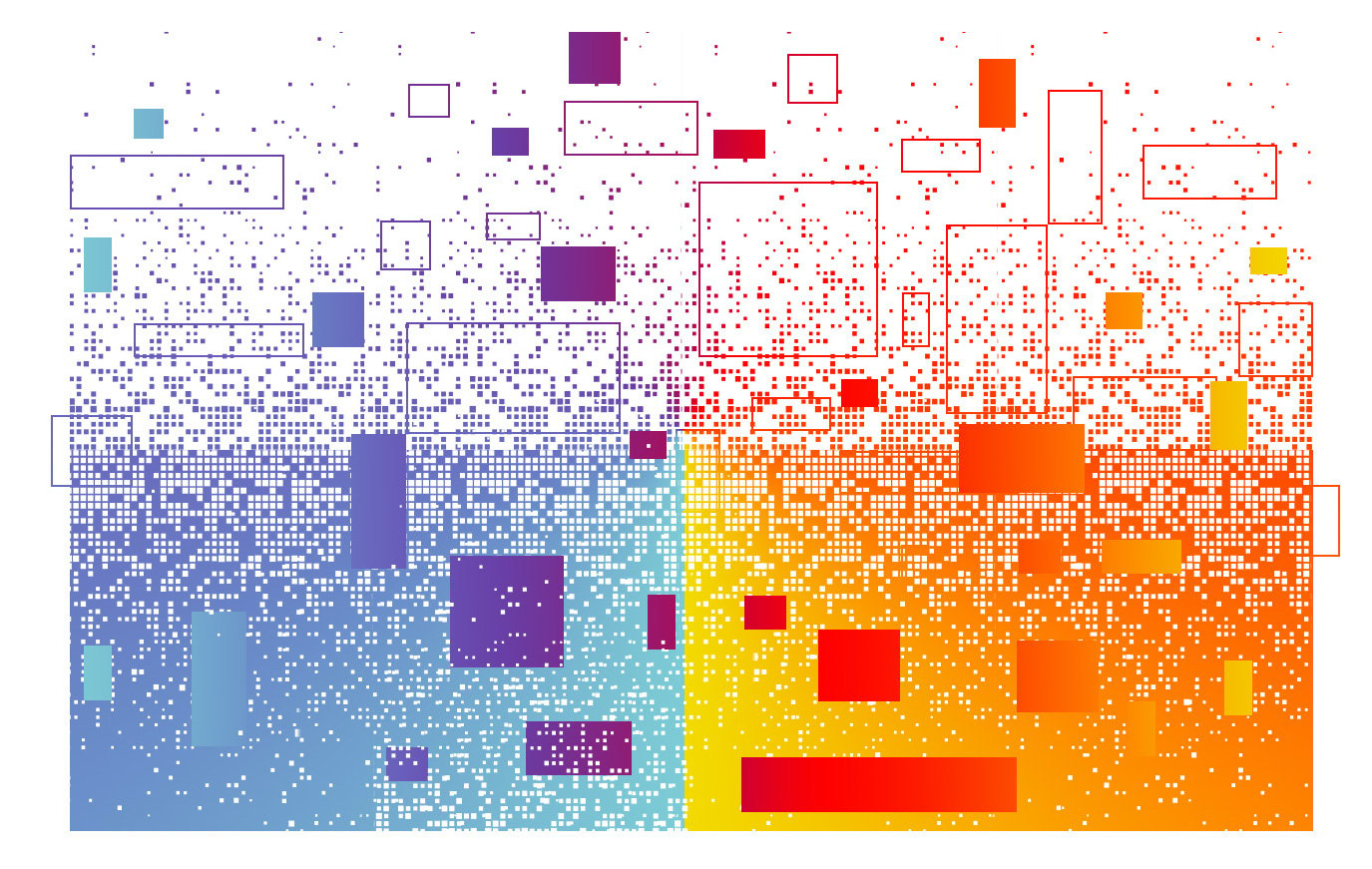 So you know who your audiences are? And you can update ads in real-time? But can you create all the ads your personalised display campaign needs? We're talking hundreds of different ad variations, minimum – maybe over a thousand for a truly global multi market campaign. If the answer is no. Then it's time to invest!
And yes, you can create templates but personalisation is more than just swapping images or copy. It could be that one audience segment converts better using mobile video ads, while another likes to see the latest offers or odds – with one-to-one personalisation you need to cater for all eventualities.
What is required to begin display advertising personalisation?
To begin any form of personalisation you first need the right three ingredients: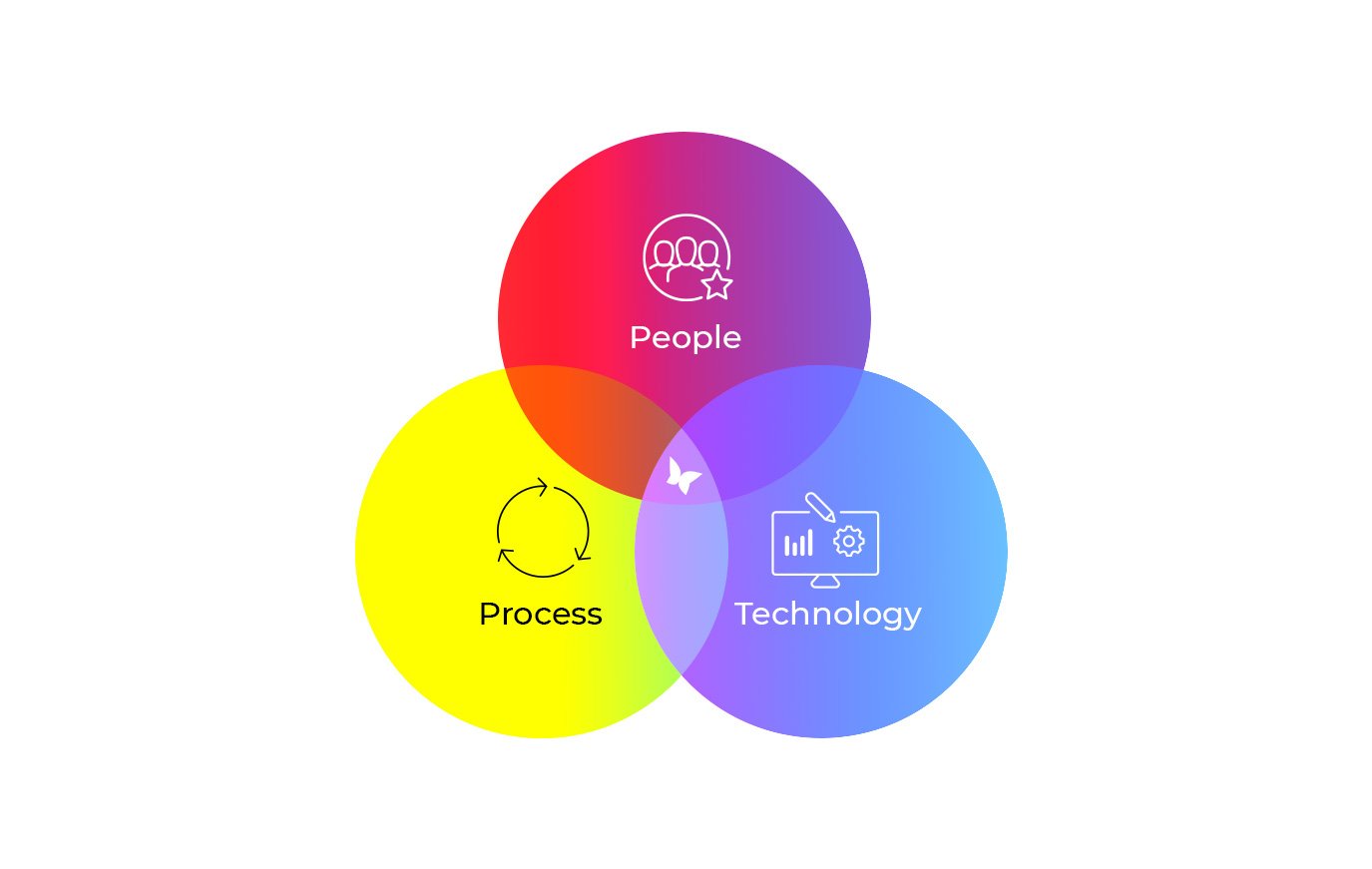 Get this combination right and you can make magic – or at the very least a decent personalised campaign.
People
Bannerflow's annual in-house marketing report found that 34% of marketing leaders believe that they lack the skills to perform digital marketing strategies. For personalisation to happen in display advertising you need the people and the talent to make it happen. For some brands this means employing an agency, for others they can do it all in-house.
Technology
Having the right technology to anchor personalisation is essential. Yet, just 26% of companies report having any channel-specific personalisation solutions. You cannot do personalisation in display advertising without the right technologies, from an ad creator, to an advanced creative management platform (CMP), to an ad server and data management platform, (DMP).
Process
You may have the best technology on the market and employ any number of designers and performance marketers but if your internal workflow is all over the place then personalisation isn't going to work. Setting up the right internal structures in order to create, produce, distribute, analyse, and optimise your campaigns in an effective and timely manner is a requirement.
What's the value of doing personalisation?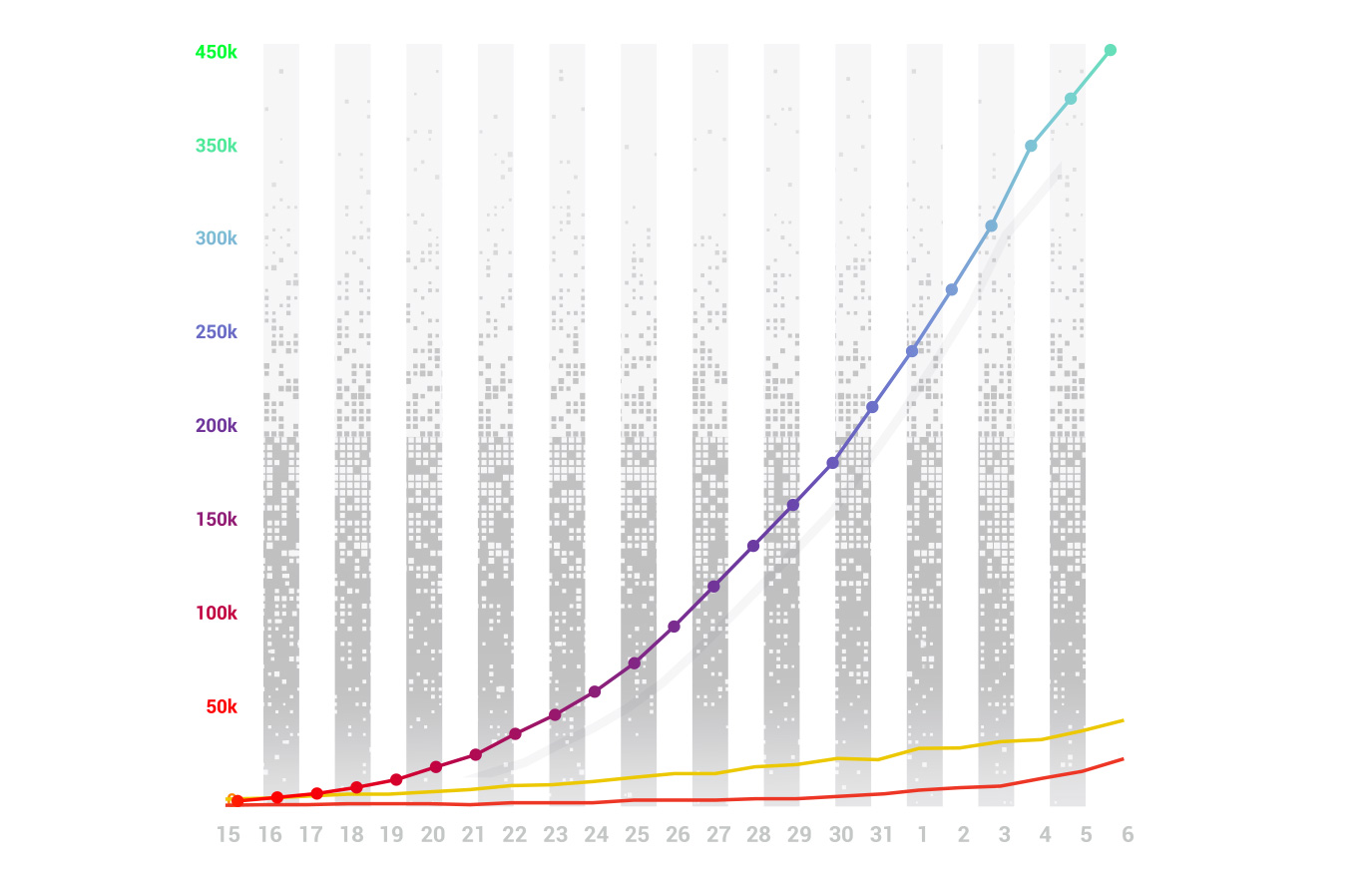 Does ad personalisation increase conversions?
Answer: Yes.
According to Nordic Telecom brand, Telia, the answer is yes: "In general we have seen a +65% higher CTR when testing personalised onsite creatives against non-personalised creatives".
Can personalisation help to increase return on investment?
Answer: Yes.
According to McKinsey research there is a 5-15% increase in revenue and 10-30% increase in marketing-spend efficiency when using a form of digital personalisation.
What leading display advertisers say about personalisation:
Kindred Group
"Today, if you remain generic with your creatives, no one will click, no one will convert, and you're not going to get any customers.
Ads need to speak to different segments of customers, it's not enough that you just grab their attention."
Max Taub, Head of Optimisation, Kindred Group

Meliá Hotels International
"It was clear from the beginning that given the number of products, brands and markets we cover, producing dynamic advertising would be key to improving our ad performance.
The prices of our products change daily and are dependent on many variables. Without Dynamic Creative Optimisation (DCO) [a form of one-to-one personalisation] it was impossible to keep track of that information and we would have to update ads manually.
This means we can build creatives that are more focused on the users' needs. By doing this we can reach our goal of even greater ad personalisation and increase ROI."
Sergio Fernández Vidal, Digital Design and Production Specialist, Meliá Hotels International

Casumo
"We strive towards personalisation in our ads. Therefore, we produce hundreds of creatives to target different markets, at different stages of the customer journey.
We control our audience targeting via decision trees that are set up on Google Campaign Manager. This allows us to be very efficient in creating personalised messaging, setting up A/B tests and making any necessary adjustments to our creatives even when the ads are live."
Lara Formosa, Digital Creative Specialist, Casumo

How can you do audience personalisation in display advertising?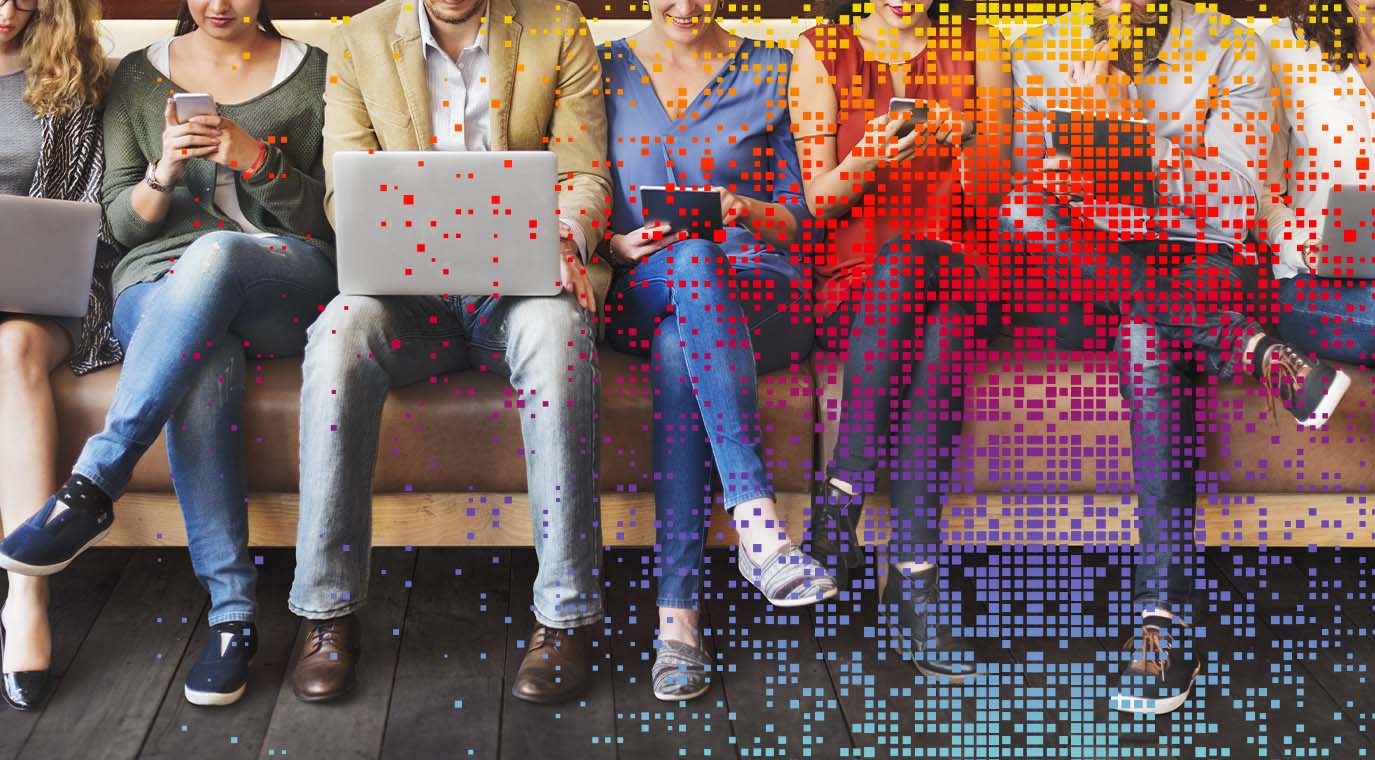 Audience personalisation refers to display advertising that is tailored to specific audiences using a variety of different data sources. It requires marketing teams to be able to rapidly mass produce many different varieties of display ad and apply data driven optimisation.
User journey targeting
User journey campaigns show consumers variations made specifically for different parts of the sales funnel.
Show viewers ad variants with copy and imagery that is right for them.
Uses your own first person, customer data to select ad variations.
Geo-targeting
This type of audience personalisation relies on using location touch points to serve viewers with specific advertising.
The touch-point data could be an IP address or a GPS location.
Lets you drill down to a granular level with your viewer.
Device targeting
Target ad variations based on the device an ad is being served, for example the latest iphone.
Targeting by device enables advertisers to serve specific creatives to specific devices.
Demographics targeting
Brands using first person data (or purchased third person data) to plan, and create specific messages based on demographics.
Take the same product or offer, and produce different ads that target specific demographics.
Behavioural prospecting
Behavioural prospecting focuses on targeting users who are either researching or interested in specific things.
Ad placement uses cookies that track a user.
Advertisers create a digital profile – often created without the user's knowledge – to target.
Note: Data protection legislation such as the General Data Protection Regulation (GDPR) in Europe, means the era of easy behavioural prospecting is ceasing.
Contextual targeting
Contextual targeting is placing appropriate ads within the right contexts online.
Two popular ways to target contextually:
Directly selecting what creative your ads appear next to, or changing the content of ad creative, based on the content or keywords of a website.
Targeting with your Demand Side Platform, DSP, programmatically to buy ad inventory that matches key words and sentences.
Product targeting
Product targeting campaigns show viewers selected products and offers, via live, or spreadsheet-based, data.
Target viewers who have browsed product pages, or have shown intent with specific products.
Parameter targeting
Utilises tracking based on external parameters made available by web page to serve more relevant ads.
Can be tailored to suit a wide range of different campaign rules.

Good for affiliate display advertising, as each affiliate has its own ID and an ad variant can be served based on this affiliate ID.
Read more about the different types of audience personalisation.
How can you do one-to-one personalisation in display advertising?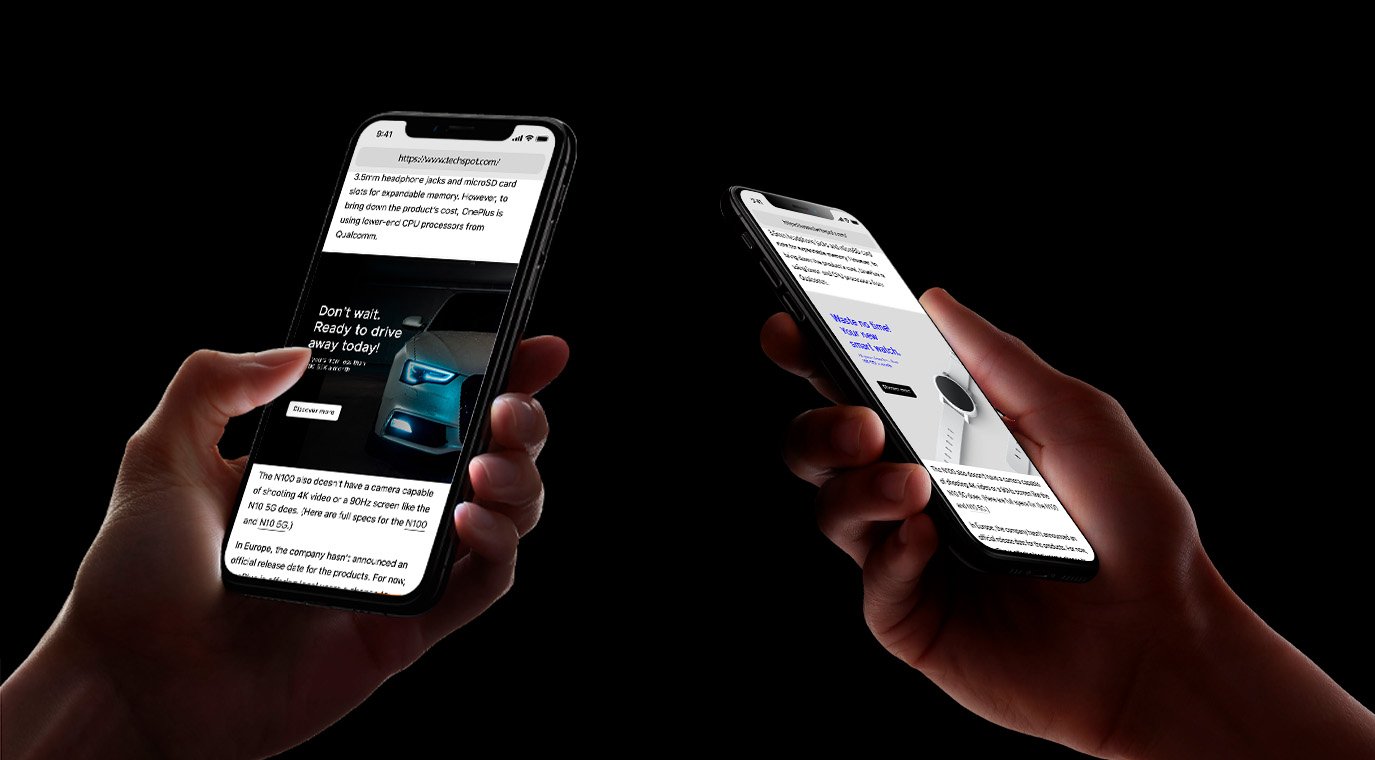 One-to-one personalisation is considered the most advanced form of personalisation. This form of display advertising is specific to individual viewers, and uses first person data. It requires marketing teams to have the right people, processes, and technology set-ups in place in order to be successful.
Product retargeting
Product retargeting enables you to show an ad with a specific product that a viewer has previously expressed interest in.
An extremely effective form of dynamic ad.
Particularly useful for cross-selling or cart abandonment.
Uses a data feed to show items currently sitting in an unfulfilled shopping cart of a user.
Note: You need to watch cookie usage. For retargeting cart abandonment with display ads, make sure to implement burn pixels for purchased items and set frequency caps.
Dynamic creative optimisation (DCO)
Dynamic creative optimisation uses live analytics, various data sources and real-time optimisation to select or create effective ads. The end product: hyper-relevant, creative display ads.
DCO display ads show messages based on data, as well as select the best offers and most suitable creative elements for a specific viewer.

DCO campaigns are both data-driven and creatively optimised – automatically, in real-time.

Requires a marketing team to have expert processes, knowledge and technology.
Read more on dynamic creative optmisation in our guide.
Do I need a Data Management Platform (DMP) to do personalisation?

A DMP (Data Management Platform) is nice to have – but not a must have. A DMP is recommended if you want to activate your own user data. However, personalisation can be performed without it. For instance, personalisation based on geography, weather, context and time.
You can still work with "available" user data, such as location info, contextual targeting (which website they are on), etc. This still gives the chance to optimise the creative to the user based on this info. But, if you want to combine multiple data sources into one segment, that is what a DMP is for.
You can read more about DMPs in this explainer blog.
Is there a difference between DCO and personalisation?
None. DCO is a technology that enables one-to-one personalisation.
What is dynamic creative optimisation, DCO?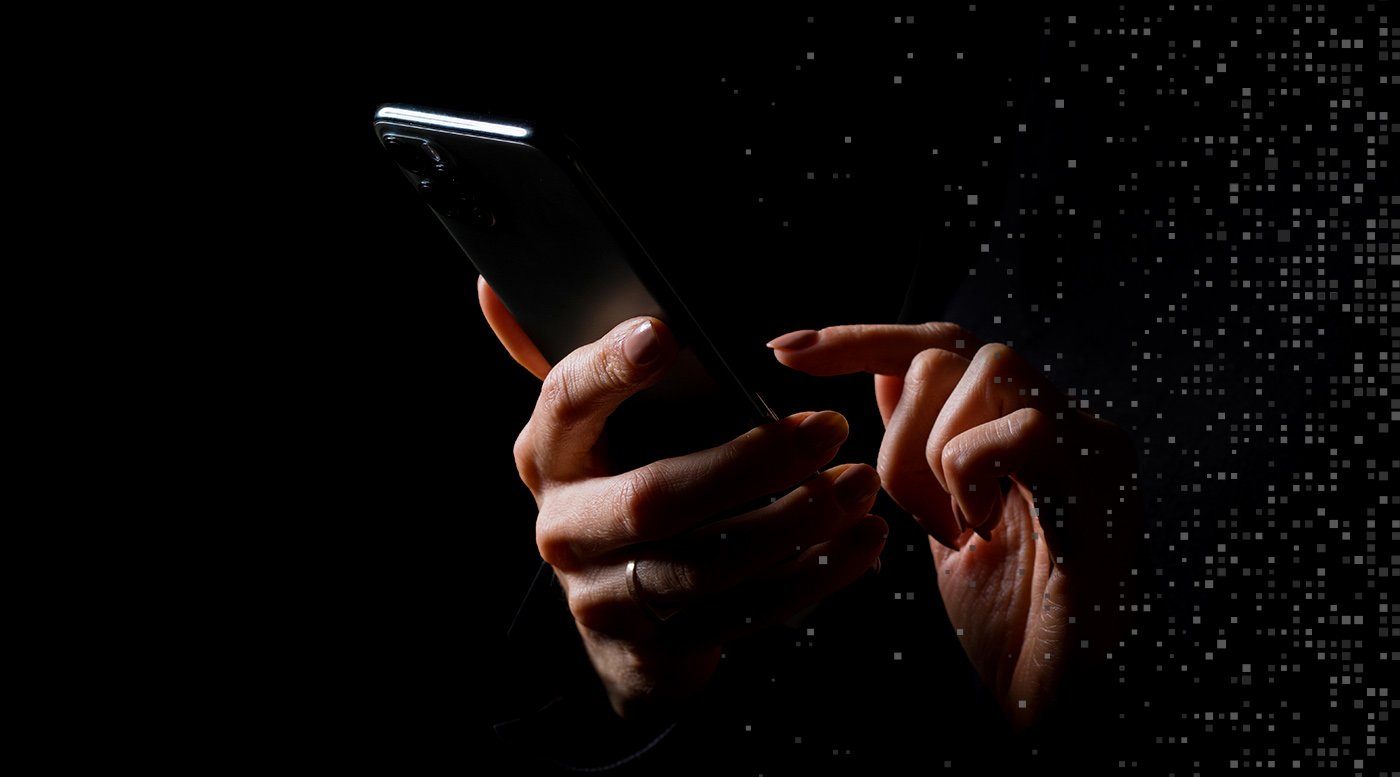 DCO stands for Dynamic Creative Optimisation.
It is the practice of assembling ads on-the-fly based on the user, allowing you to put the right ad in front of the right person at the right time.
A simple way to understand DCO in its most common and simplest form is retargeting, as retargeted ads will deliver an ad based on user behaviour like abandoned shopping cart or previously visited content.
The dynamic creative part of DCO is usually a content feed source that is connected to your display advertising allowing you to update multiple banners in real-time from a single source.
It may present real-time events, such as live odds, weather forecasts, and stock market data.
The O in DCO stands for optimisation of an ad based on which user is viewing the ad. This is done via an algorithm, or machine learning, which will constantly run multivariate testing and decide, in real-time, which creative elements (images, copy, CTA colour, offer, etc) should be served to that specific user for maximum results.
DCO is powerful and readily available advertising technology that enables one-to-one personalisation. However, it requires marketing teams to have invested in the right people, processes and technology.
Should I use DCO for one-to-one personalisation?

Dynamic creative optimisation isn't right for every marketing team.
It could be that a form of audience-based personalisation, or feed-driven dynamic ad is what your brand needs. For example, are you looking for the ability to just stay relevant to viewers? Then maybe a simpler form of campaign that uses a data feed that shows updating live odds, seasonal offers, or stock market data might be more appropriate.
However, if you are already doing this and need to create campaigns for a variety of different audiences, then DCO is the answer.
An automatic optimisation algorithm, as found in DCO, alters how your ads are bought, targeted, and composed based on live performance data and user behaviour. Running automatic optimisation enables you to reach campaign goals and reduce costs.
An even better alternative is to use a creative management platform, CMP, to create your DCO creative. Then you can fully use dynamic designs with a DCO platform of your choice.
What are some of the benefits of DCO for display ad personalisation?
Higher engagement > conversion > ROI
DCO enables marketers to communicate with your audience in a personalised and constantly optimised way, at scale. As you learn more about the audience and your targeting becomes more specific, performance improves dramatically.
Display automation
One of the best benefits of DCO is, it offers display automation. When you are running campaigns with a large size of inventory, it's difficult to define a storyline for each and every product, but through DCO, you can actually automate your storyline across multiple products within the same product line. This helps to save time, save cost and increase the efficiency of your display campaigns.
Customised remarketing
Through DCO, you can set up a customised remarketing strategy based on the way users have interacted with your website (viewed products, searches, shopping cart activity, etc). In a nutshell customised remarketing is remarketing which is tailor made for each user.
DCO in-house vs DCO done by an ad network (such as Adform) – what should I do?
If coding skills are not present in your team, then you need a DCO platform or interface. Whether you use it yourself, or an agency does it for you, the process is the same.
So the argument, In-house vs. Agency is exactly the same when using DCO as it is for standard programmatic advertising. In most cases In-house gives more control and transparency then agencies, but requires higher competency.
Very few can bring DCO in-house due to the complexity of producing the DCO creatives – requiring extensive coding and has a tendency to fall very far away from the design team. Therefore the majority of advertisers doing DCO are outsourcing productions to agencies at high costs and lead time.
This is where a creative management platform, such as Bannerflow gives an edge by allowing designers to produce DCO creatives in the same user friendly way as with standard display creatives.
Additionally, since producing DCO creatives the manual way requires a lot of technical implementations to comply with the specific DCO platform's requirements, Bannerflow handles this for the customer, automatically packaging the DCO creatives according to the DCO platform's requirements.
How is DCO different from retargeting?
It isn't!
Retargeting is the most common form of DCO as it is, quite simply, the adjusting of content within an ad to match the information available about the user. This is DCO and one-to-one personalisation in its most understandable form.
How does targeting work in an Ad-Server vs. DSP (Demand Side Platform)?
Ad-Server with DCO targeting capabilities:
Based on user information, an ad server can decide what content/creative is most relevant for the user.
DSP (Demand Side Platform):
Based on user information, a DSP can decide if the impression should be bought, or not.
How much time does it take to create a one-to-one personalised campaign?
For a designer – there is no difference between creating a regular display campaign and a personsalised one. It may be even faster to create a personalised ad set as they won't need to design all the different versions.
For a Marketer, using a 'decision tree' setup can save huge amounts of time compared to some other tools out there. Why? Decision trees make large personalised campaigns easy to manage as logic rules can be saved as presets, or be duplicated to new campaigns.
What are decision trees and how do they work when personalising campaigns?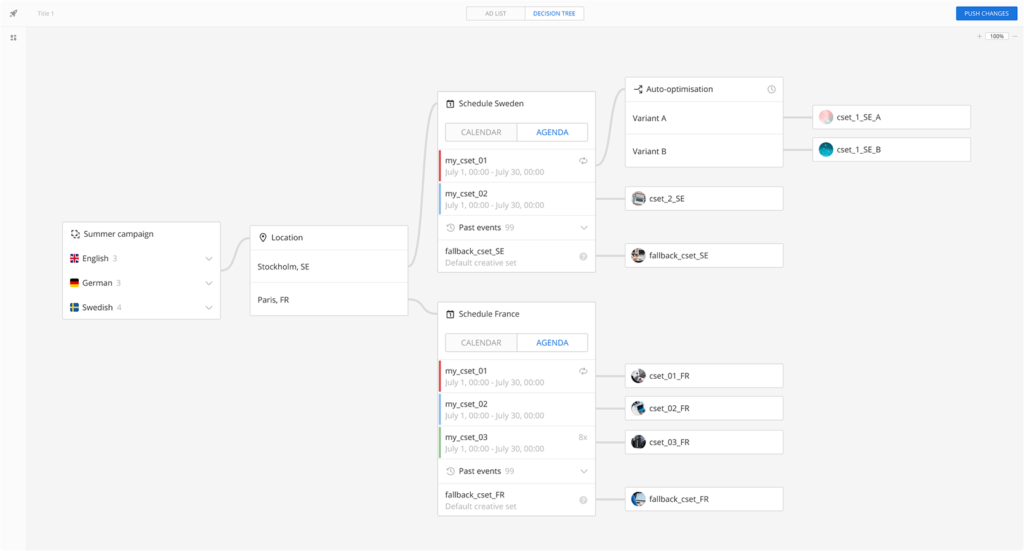 Decision trees are an interface that allow advertisers and marketers, without coding skills, to set logic or "rules" to decide which creatives are seen by which users. They help to personalise display ad campaigns.
For example, an ad set with 4 creatives (A,B,C,D) where the decision tree has been prepared in the following way:
Users in NY City will only see creative A or B (which are also A/B tested against each other and auto-optimised to show accordingly to CTR).
Users in all other cities which are part of NY State (but not NYC) will only see creative C or D.
In this case the DSP is set up to target ONLY users in New York State, therefore not spending money on users outside of that area.
As an additional benefit, decision trees also help designers understand the audiences of the campaign in order to better adjust the different creatives.
How many variations do I need to create for a personalised campaign?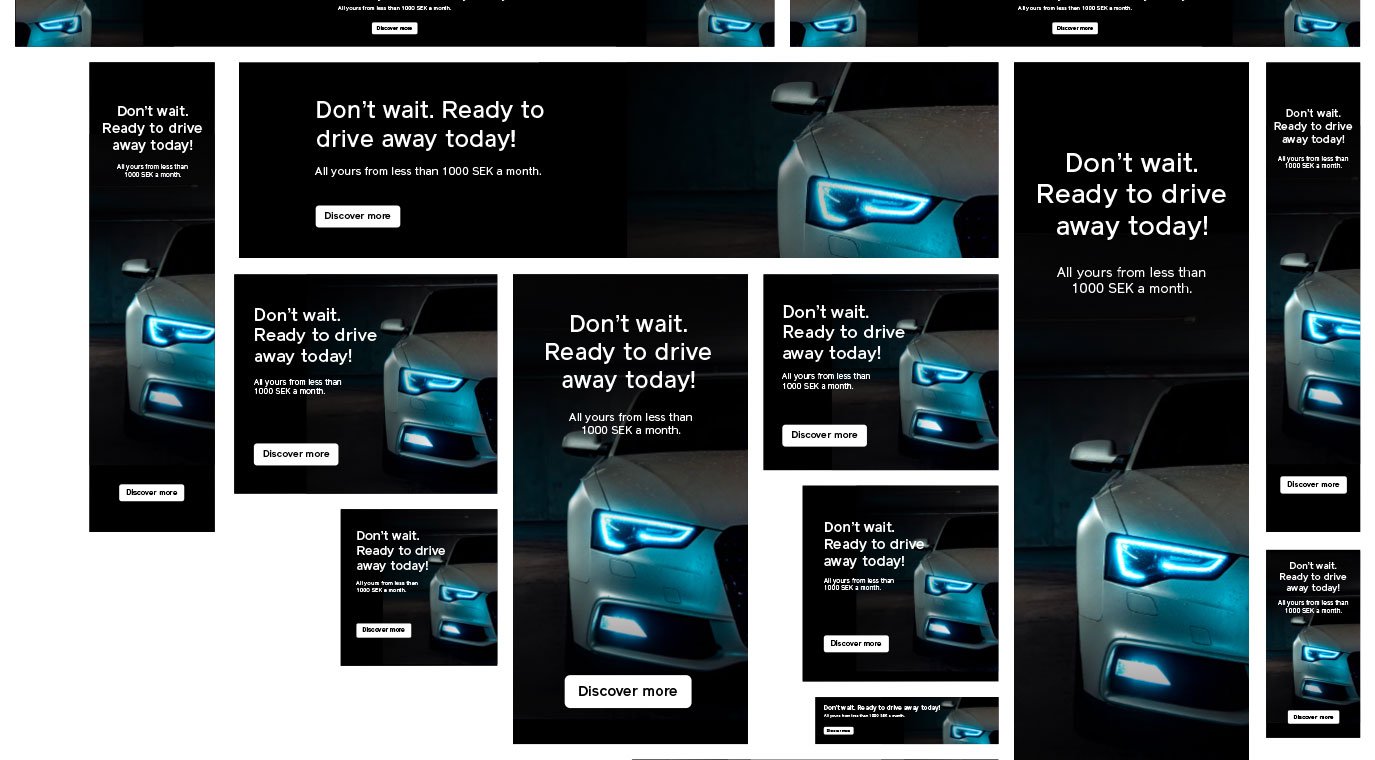 There are different schools of thought regarding how many ad variations you should create for a personalised campaign.
However, to help it worth beginning by asking yourself which are the most common display ad sizes in the markets you are advertising in. Start small by covering all of those which are important to you together with creating a low number of targeting rules and variations.
Once you have got used to your workflow, learn how to analyse your creative performance. Then, as you get familiar with it, try to become progressively more granular and increase sizes and variations.
If you want to be more ambitious from the start then cover the market specific sizes we mentioned above plus all standard IAB formats (Interactive Advertising Bureau).
Remember, there is less competition in particular sizes which will give you lower bidding costs.
What are the benefits of using a CMP for one-to-one personalisation?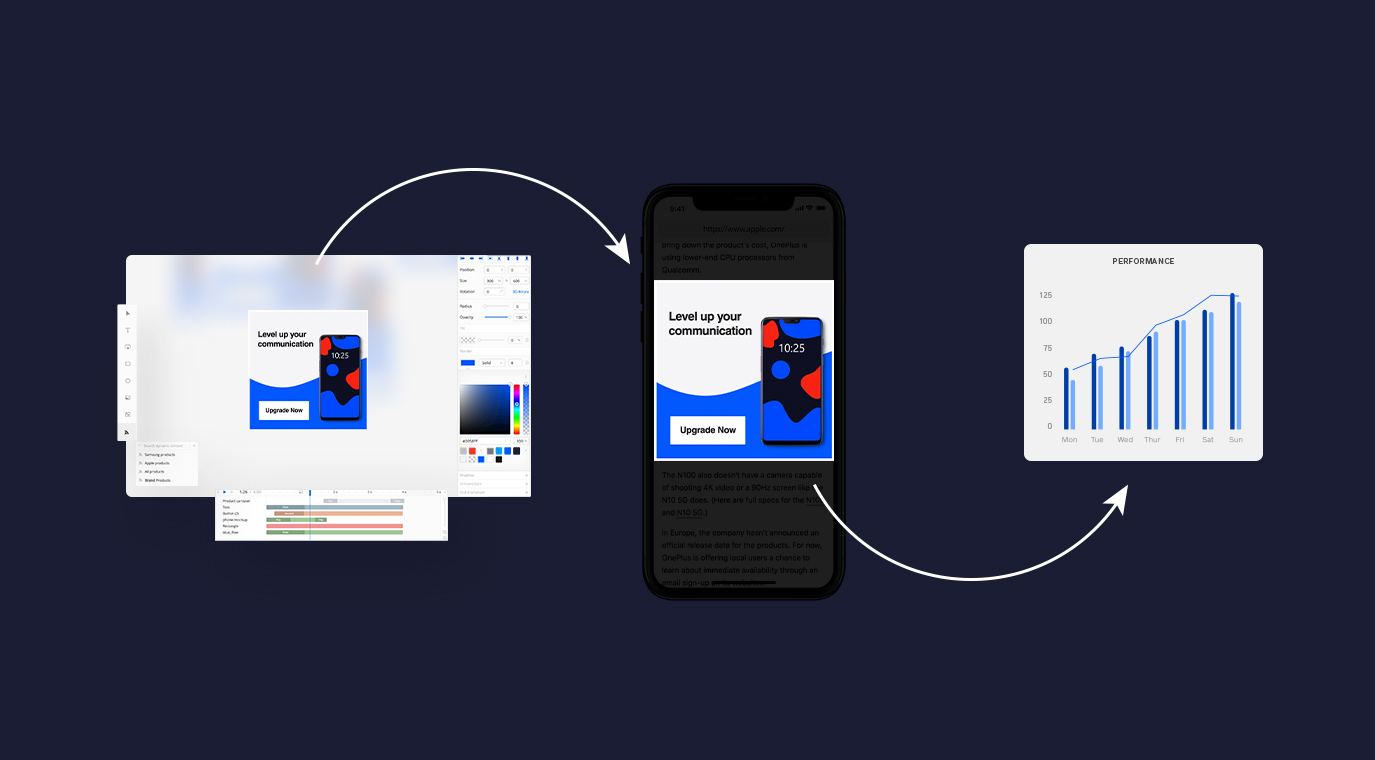 Producing DCO creatives for one-to-one personalisation is complex and development heavy. This process is often outsourced to costly agencies. Resulting in less control and long lead times. While from a design standpoint they are often template based and rarely updated.
A creative management platform, such as Bannerflow, lowers these limitations by making DCO creative production in-house. This enables designers (not developers) to produce DCO creatives efficiently without the need to write a single line of code.
Making sure creativity and great design has a "place of honour" in your ads is also crucial to performance. This is where the powerful ad creator of a CMP, such as Bannerflow's Creative Studio, comes into play.
Enabling advanced ad creation from day one and removing repetitive design tasks is essential for efficient personalised ad creation. Your design team must have the tools to build beautiful ads effortlessly – this in turn allows your team to spend more time being creative and trying different ideas. And of course build DCO ads that are template-free.
Today across display advertising, creativity creates impact, and impact drives performance and ROI. Working with advanced designs, at scale, through streamlined processes, will boost your ROI through the roof.
You can read more about how Bannerflow enables personalised display advertising here.
What is digital storytelling / sequencing?

Greater personalisation should mean better designs not boring data-focused, automated ads!
One solution is combining data, design, and scheduled messaging through dynamic creative optimisation. Brands can build a digital story with their ads by presenting them to users in a specific order. This is performed with the help of what is called 'sequencing' which takes into account previous user behaviour.
For example: you can show one ad that tells the beginning of the story first and then show additional ads afterward that continue to tell the story in a set order. Your audience will see ad #1 before they see ad #2, and so on.
What is onsite content personalisation / DCO?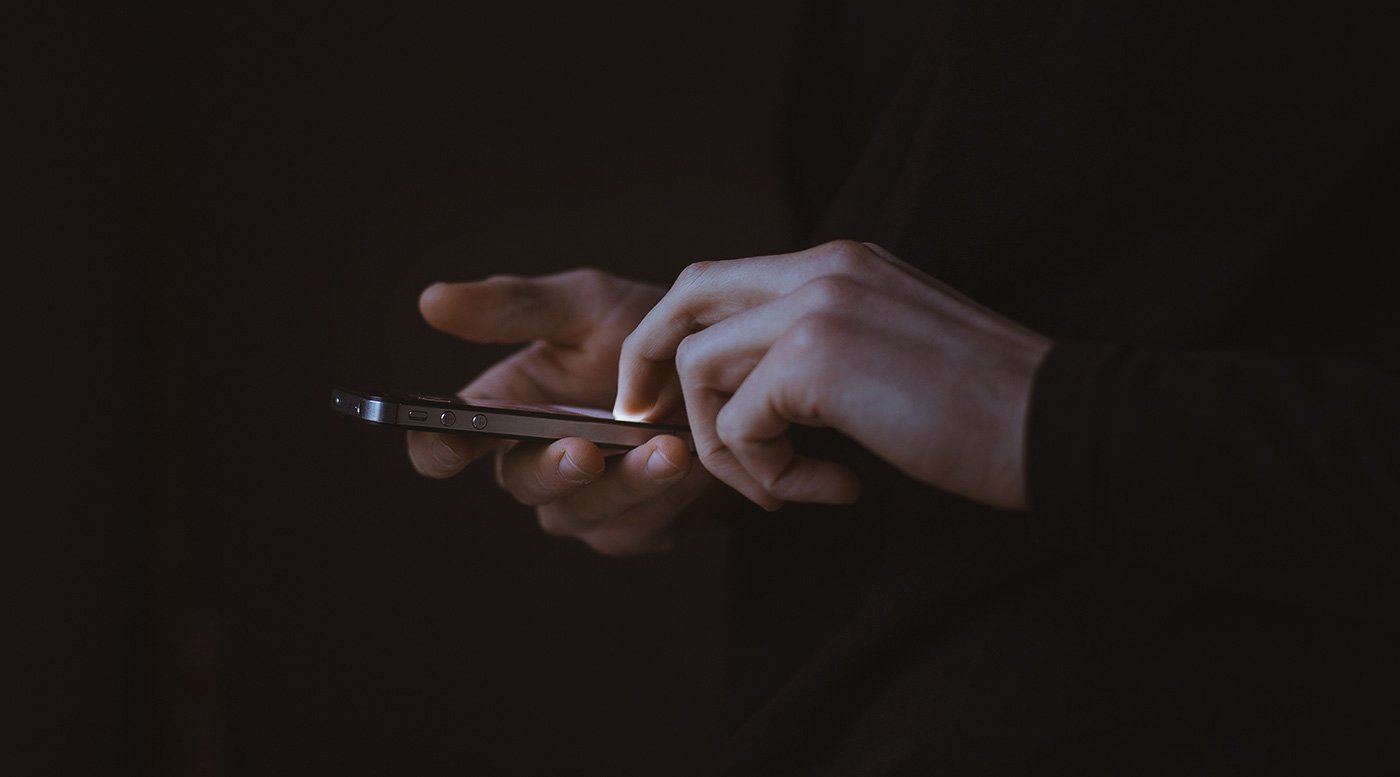 Onsite personalisation offers all the remarkable benefits of personalised display campaigns but on the webpages of a brand. It enables both Customer Data Platform (CDP) and DMP data to be used to create personalised experiences for both new customers and regular customers.
By making website content and messaging hyper-relevant, this enhances the objective of making a conversion. Furthermore, the higher quality the customer data, the better the results.
If you would like to find out more about onsite personalisation, with dynamic creative optimisation, then please read this article.
What does the future of cookies mean for personalisation
We don't know exactly – no one does.
But there are many components for personalisation that do not need to rely on cookies.

For example: location, device, geography, weather, context, time of the day, even air quality and pollen spread.
There are other alternatives being discussed, such as: live ramps, identity graphs, or fingerprinting. The latter is under heavy fire from browsers and might not be GDPR compliant so beware.
Additionally, many DMP vendors offer cookie-less tracking. Meaning that user targeting can be made successfully even without cookies.
When it comes to tracking creatives served and performance data, it is essential to have an alternative in place. Right now the industry is unsure of what the new standard will look like, but there is a common determination to find a new standard solution.