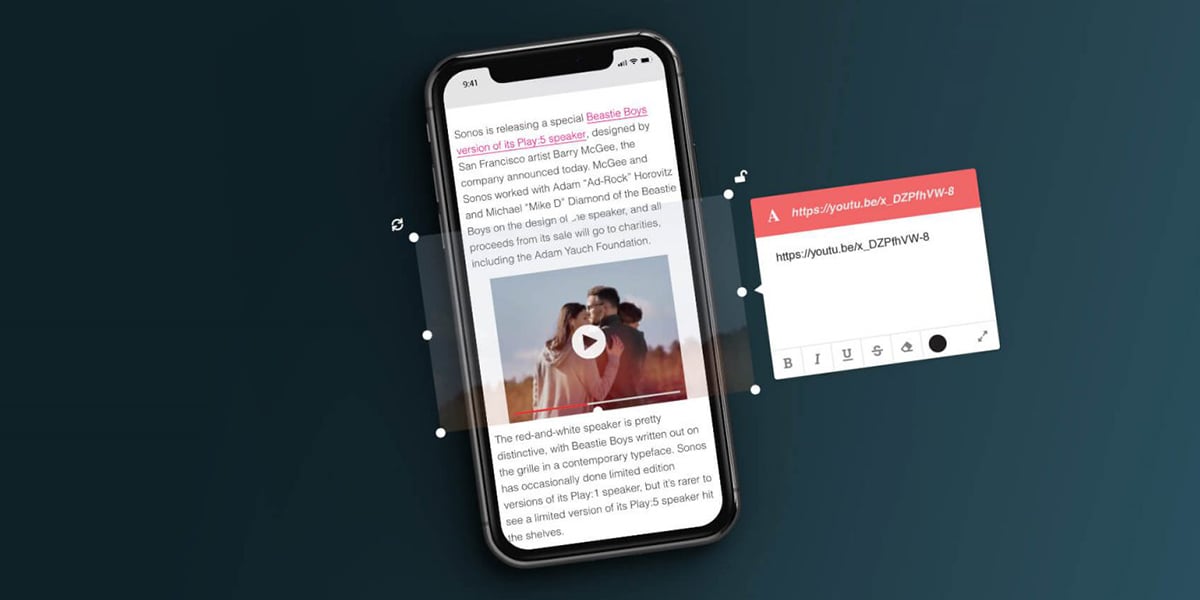 The truth about in-house digital video advertising
Digital video advertising is mainstream. From the smallest brands, to huge multinationals, digital video has cemented its place in the marketing mix. The reason? It's never been easier to produce and publish in-house.
Whether this is a good thing or not is a matter of artistic debate. However, With US advertisers expecting video advertising to increase from $17.87 billion in 2018 to $29.61 billion in 2022, it's growing in prominence.
The viewership of digital video is evolving too. Millennials and Generation Z are more at home watching short-form videos on social platforms than traditional live tv. Snapchat and Instagram being two favourite hangouts.
Yet, across the board consumers are engaging more with video – B2B marketing via Linkedin video a prime example. It is now critical that advertisers reach consumers through a range of video formats, working across multiple channels and devices.
The way we consume digital video is changing
What's more, how viewers interact with video ads is constantly changing. With the length and placement of video ads now varying greatly. From skippable pre-roll ads on Youtube, to outstream video located in a publisher's content, there are many options. Not to mention the humble in-banner video format – which still plays an important role in digital video consumption.
Viewers can even experience different types of video ads when consuming the same content too. For example, one 17-minute Youtube video can deliver as many as six video ads: two pre-roll ads (both skippable), two ads one-third of the way through, and two more ads two-thirds of the way through.
All of this can be rather bewildering, and not just for the viewer! For example, marketers need to take into consideration the location and format of their video ads too. Senior writer at Econsultancy, Ben Davis, notes: "Placing an ad is, as ever, all about context. You want to make sure your ads are seen in places where viewers are happy with the perceived transaction." Indeed, it is a delicate balance between digital video ads, and creating optimal viewing experiences for audiences.
Moreover, being able to adapt and scale your video ads are is key. Longer digital video ads, 30 seconds or more, are not appropriate for the way content is consumed via certain channels. According to Bogdana Butnar, head of strategy at Poke, "video completion is less relevant for fragmented video environments like Instagram Stories or Snapchat, and overall for mobile. This is why Google is switching to simpler six-second ads instead of the traditional skippables". The lesson for advertisers? You need to be adaptable when producing effective digital video campaigns.
Building your digital video advertisements in-house
One way of producing all the digital video ads for your campaign is by doing it in-house. In fact, in-house teams (and in-house agencies) are now at the forefront of current digital marketing thinking. A recent survey found 30% of marketers were "unsatisfied" with their current agency! While brand's employing more staff with the right skills, means creating digital video ads in-house is likely how most video ads in the future will be produced.
However, talking in the Drum, Kate Tancred, co-founder of The Smalls, a video commissioning platform, sees positives and negatives in the shift in-house. "Creating in-house videos will help with consistent storytelling and optimisation." However, she also notes that the key to success is ensuring an in-house team knows how, and when, to connect with outside talent. "A good combination of working with agencies, publishers, when creating [your] own content", she adds. For example, knowing when to commission an agency to create key video, which can then be edited, and reused, by an in-house team across marketing materials.
The solution to producing digital video in-house?
Yet, the question is: how can digital advertisers adapt and produce the sheer amount of video ads required? The old answer is expensively, and slowly via an agency, or using a fully equipped in-house agency. But what if I told you there was another way? And you could produce your digital video ads easily in-house? After all, not all marketing teams are so blessed with talent.
Producing digital video is set to become as easy as producing digital display ads. In fact, the same tool that makes banners so easy to produce is at the heart of the solution. Thanks to enterprise-level creative management platforms, or CMPs, producing and exporting, video content quickly, for all your campaigns, is now a reality.
That's the beauty of it. The same as before! The same powerful versioning, scaling, translating, and collaborating tools for display advertising campaigns, are now applicable when creating digital video ads.
The catch? There isn't one. The only limitation is the power of your designer's imagination. The ability to create the 6 second ads, or longer pre-roll ads, which work seamlessly within the context of your digital campaign is now possible. This means that you can create the huge numbers of digital video ads required for the many different platforms you might be serving. You can cover everything.
Just make sure you invest in the right CMP as some basic platforms will not offer this feature!
Why is this feature useful?
The reality, as previously mentioned, is that brands need to be adaptable; producing a large quantity of digital video ads per campaign. This is where being able to export your video from a creative management platform becomes extremely useful.
But where can use the digital video ads created in your CMP?
Social channels
The most obvious place for videos to be served is via social platforms. From the traditional big three of Twitter, Facebook, and Linkedin, to the youthful and fragmented narratives of Snapchat, and intimidator/competitor Instagram.
Digital out of home (DOOH)
With out-of-home becoming ever more digital and programmatically driven, the opportunities for marketers are exploding. For example, a brand's in-house digital video can go global like never before. From digital transit ads on Stockholm trains, to the huge screens of London's Piccadilly Circus.
What's more with in-store screens now part of the mix for many commerce brands, creating messages for consumers is even easier. Update and churn out as many messages as you want across your entire store network!
Internal marketing
But why stop there with your use of digital video? Use the same functionality to create content that can be used to display video on internal web pages and portals. Even add it to the emails you send, or use it within company presentations.
Other hosting networks
The list of options for digital video ads is endless. However, before we forget, why not upload your exported digital video to Google Ads and serve it on YouTube too?
Then there is all the other options from Vimeo, to countless other third-party hosts. Your video creatives can be displayed wherever you wish. Not to mention new options such as programmatic TV.
The future of digital video and programmatic TV
Staying ahead of the game in terms of digital video ads looks a good bet for the future too. The merging of traditional television and programmatic is predicted to be the next big thing in ad-tech. There are already strong indications that TV is going programmatic and Netflix will lead the charge.
Indeed, Netflix is unlikely to be a slouch when it comes to adopting programmatic. Advertisers will need to be ready for the floodgates opening as more players take notice of Netflix and enter the programmatic market. As usual those Advertisers that can embrace the change look set to prosper.
Conclusion
Here at Bannerflow we believe making your digital videos should be as easy as making digital display ads. That's why our creative management platform gives users the ability to create and export digital video ads. Being able to remain in total control of all aspects your digital campaigns is key for our partners working in-house.
To find out more about how Bannerflow's creative management platform can transform your in-house digital video advertising, get in touch.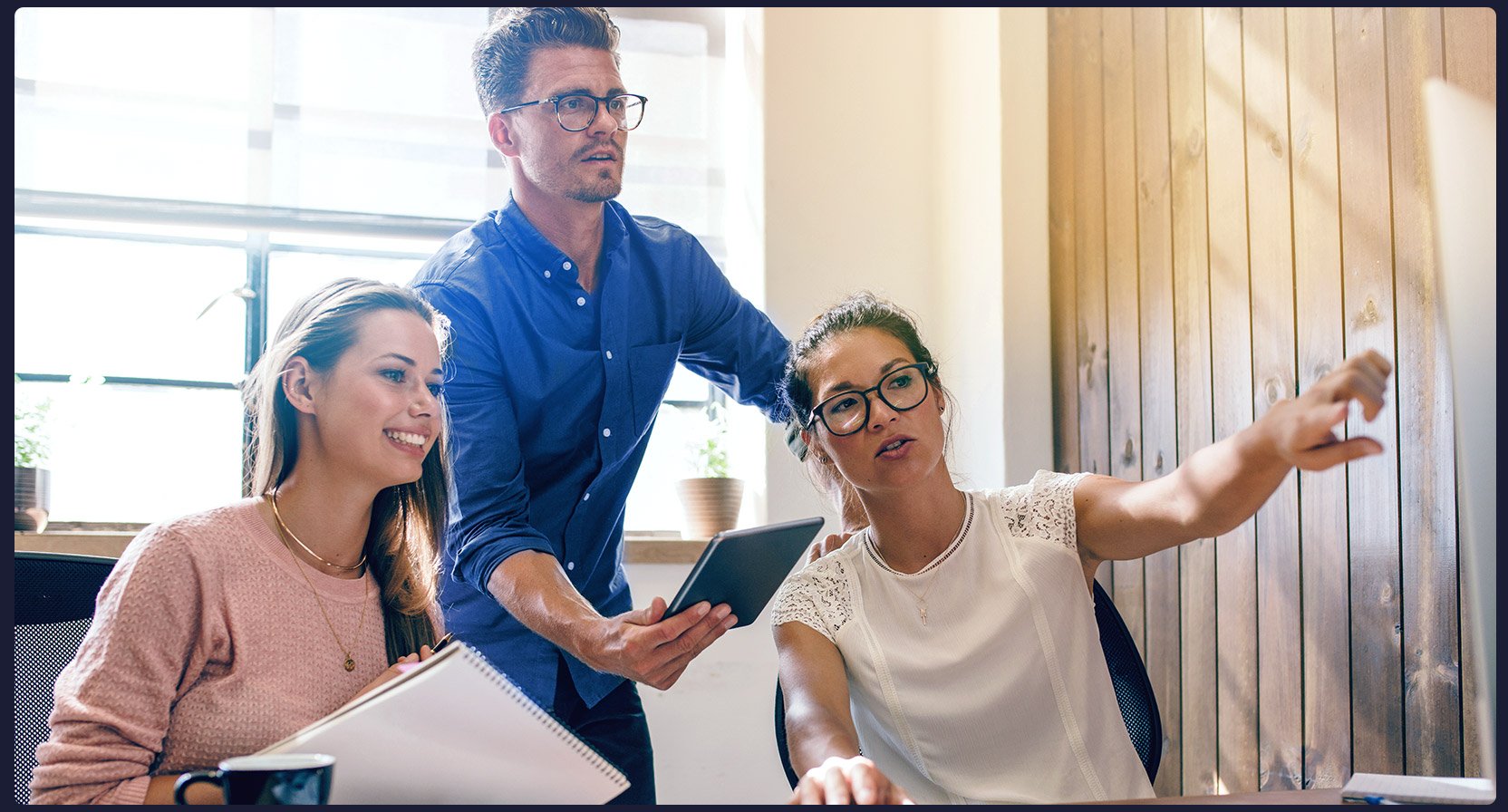 Share this article