Mass-production of your travel ads with a CMP
Producing all the banners you need for a travel campaign is critical. By 2020, global ad spending on mobile alone is set to reach $247.4 billion. So being able to scale all your messages, from the smallest screen to the biggest is essential.
In this blog, we detail how a creative management platform (CMP) takes the pain out of scaling your ads by:
Removing repetitive processes

Reducing production times from weeks to days

Using machine learning to scale ads faster and better

Eliminating the margin for human error with automatic click tags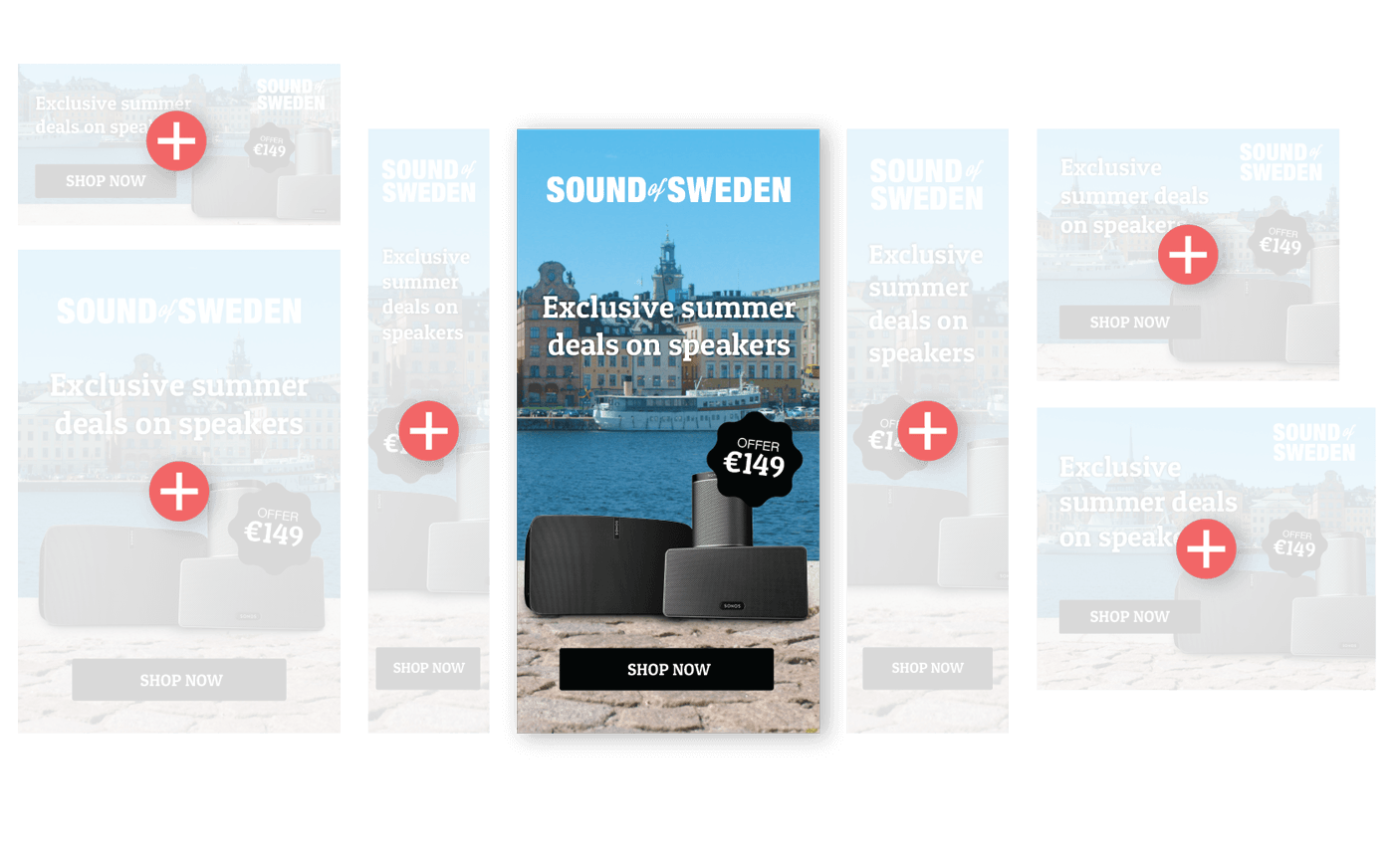 More banners, more conversions
Without effective scaling, travel brands are limited. Scaling without a CMP can take weeks, requires repetitive design tasks, and stifles the creativity of in-house teams.
With more sizes, there are more opportunities across markets and publishers.
"We can now do more, we have the means and resources in-house. We can go from idea to implementation in a short period of time" Åsa Elmcrona, Marketing Manager of MSC Cruises Scandinavia.
1. Scaling travel campaigns without a CMP
Scaling a travel campaign without a CMP was a tedious and repetitive process. Once you designed your master creative it was a matter of just copy, paste, repeat.
A) Time wasted on repetitive tasks
For each new size in a banner set, every design element, from code to graphics, had to be individually copied and pasted into a newly labelled banner.
Invariably tweaks and adjustments had to be made for the new sizes and the whole process took hours, even days, to complete. The more complicated the master banner, and the more devices you wished to serve an ad to, the longer it inevitably took.
Next, even after producing all the different sizes and versions needed for different markets, fall-back images still remained. This involved screenshotting one still image for each frame of your banner ad. For a HTML5 banner campaign of 500 animations that might require 1500 screenshots.

B) Manual optimisation meant more human error
Entire banner sets also required optimising for different ad networks and publishers. Each with different banner size and weight requirements. All of which made manual scaling a difficult and tedious process.
What's more, the more repetitive manual tasks you endured, the more likely you were to make simple errors too. With hundreds of copies it became easy to use the wrong click-tags or forget them entirely. Imagine having to pull-down an entire campaign and double check all 500 tags because of one simple error!
2. Scaling ads with a creative management platform
With a CMP, repetitive tasks are a thing of the past. To learn more about how CMPs can optimise your display processes download the full e-book here.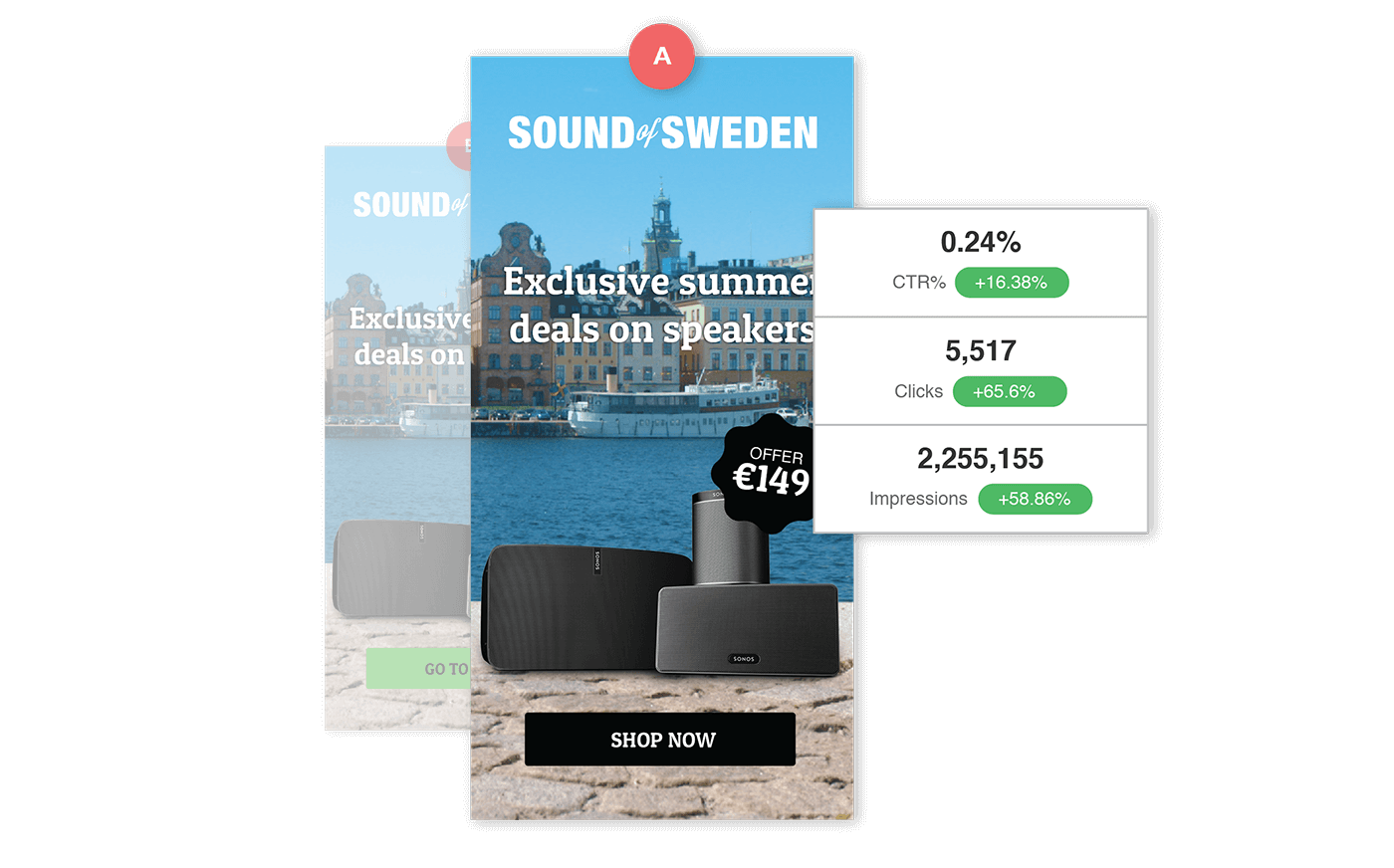 A) Intuitive scaling with machine learning
Indeed, it's simply a matter of creating your master banner and the CMP takes it from there. Just select your required size by ticking a box, make minor adjustments to the design, and continue to the next format.
With unique algorithms, a CMP uses its smart scaling function to produce creative in seconds. In fact, the more banners you build, the easier the process becomes as the platform learns your preferences.
B) Bring creativity back into your campaigns
Moreover, with easy scaling, create variants of your adverts with little difficulty. No longer restricted to one image, copy, and layout for each campaign – your team has creative freedom.
Finally, designers get paid to do what they do best, which is design – not code, not copy and paste times infinity.
C) Create streamlined and effective workflows
Even better, a CMP automatically includes the click-tags when you publish to your chosen platform. Thus, removing any margin for human error.
In its entirety, the reproduction process can take minutes, not days.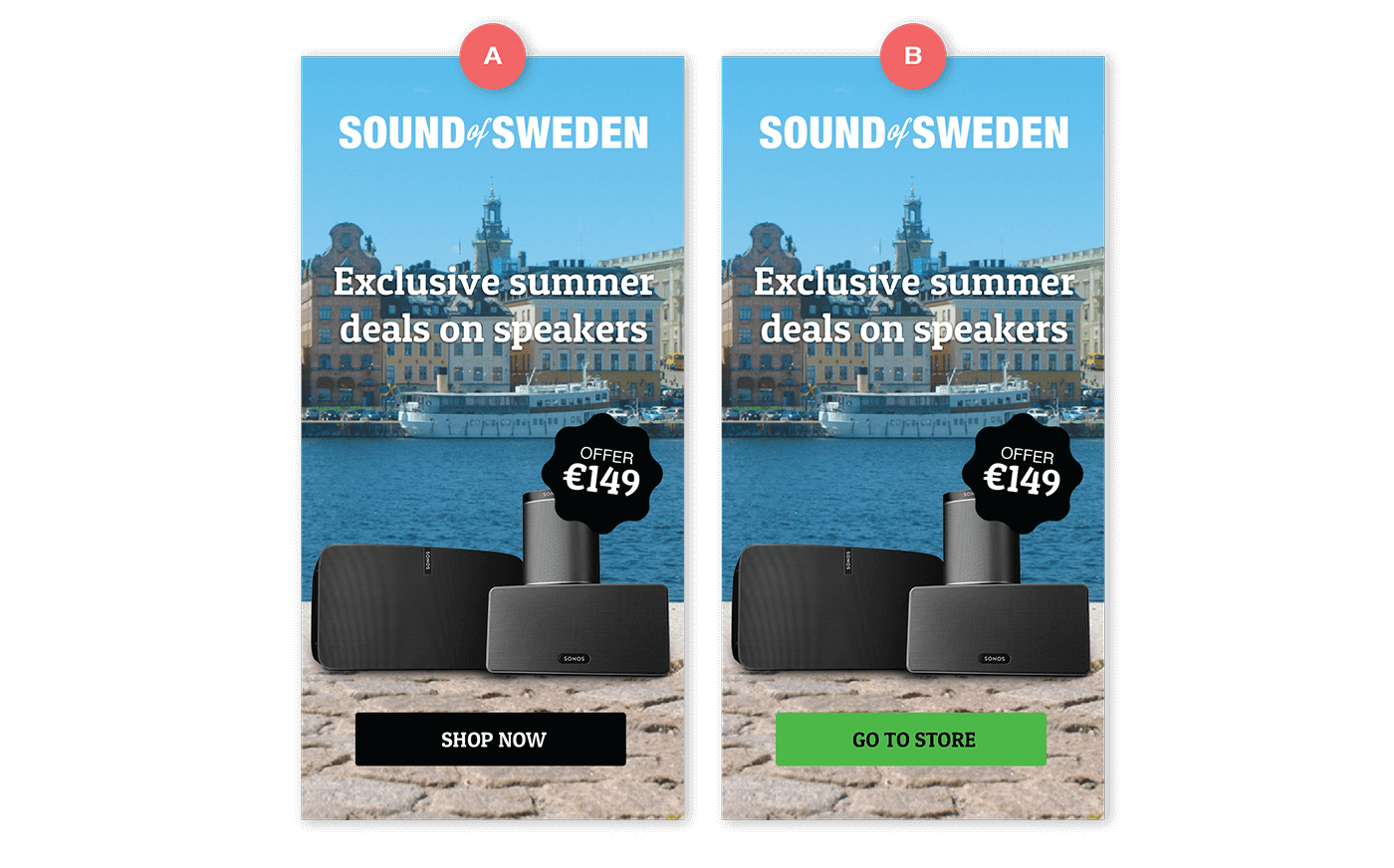 Conclusion
Scaling your ads for different devices, sites, and situations is essential for travel advertisers. It's hard to believe that marketers ever operated any other way. Nevertheless, without a CMP scaling still occurs, and still takes far too long to complete.
Yet creative management platforms are not just about simplified scaling.
Want to know more?
The Bannerflow creative management platform is changing the way thousands of in-house brands operate. In our exclusive CMP focused travel guide discover:
Why the previous ways of working with display ads are outdated
How a CMP will change the way you produce travel advertising
In-depth explainers to the features and tools of an enterprise-level CMP
Plus, practical tips, advice on strategies, and much more…
Share this article