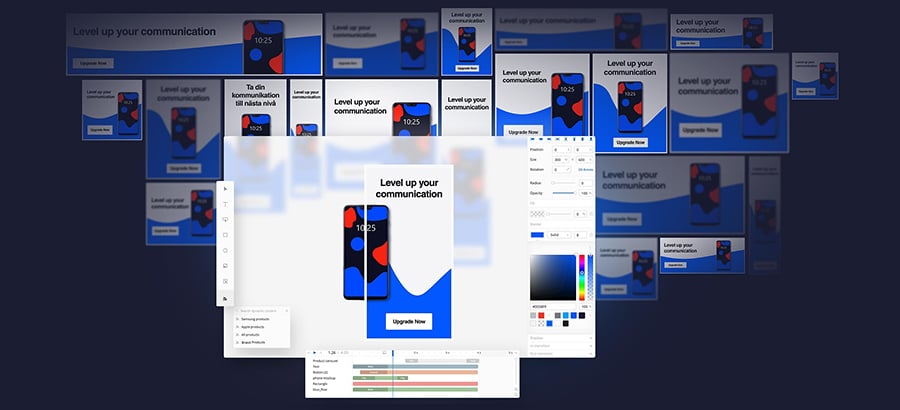 Best spring display ad campaign 2019
Enabling exceptional display advertising is Bannerflow's mission statement. Using our creative management platform (CMP), customers can produce stunning designs with ease.
Therefore, every quarter, we try to highlight a campaign that really stands-out. And this spring the competition was fierce, with countless excellent designs submitted and analysed by our in-house creative team.
In the end, the Bannerflow best spring display ad campaign of 2019 was awarded to Georg Jensen.
The exclusive Danish jewellers were picked for their ability to craft masterful video campaigns for the smallest and most complicated display ad formats.

We spoke to Kasper Sierslev, Head of Brand and Content at Georg Jensen, to discuss how he created this spring advertising campaign.
Congratulations! What was the purpose of your winning campaign and how did this translate into design challenges?
Thank you! First of all, the purpose is, of course, to show-off our jewellery! We found that some of our jewellery is difficult to appreciate if you cannot see it on a person. Yet with video, you can see it from all angles.
The challenge was to show off the product using video on a small screen.
Instead of just designing an ad, we see our banners as small films with a beginning, middle, and end like any good story. And this campaign was a little different for us, a bit dark and dramatic.
Can you describe some of the technical details of this particular banner set?
The difficult part of the banners is the sizes, being quite small and narrow. So we start out by sketching by hand well before we even start the video. Afterwards, we sit down and map out the story in our three most popular sizes.
For really small video sequences, we compress and then compress again and combine with small text animations to tell the story. This is a video of two small pieces combined – it's always trial and error to see what will work best.
Which design challenges were the most satisfying to solve? How did Bannerflow help?
We wanted to really challenge this format. With mobile advertising, you have the biggest impact. Especially when viewers are not used to seeing small animations and video. Actually, with video, we found that our campaigns performed six times better than static ads. Also, we noticed that with eye contact, we had a bit higher engagement in the banner.
But it's also the most difficult – it's just so small. It's all about cutting things away to show only the most essential elements. I think Bannerflow has those tools that make it easy to adapt to all different sizes. In fact, we usually do around 11 different sizes for each campaign.
We also use Bannerflow heatmaps when testing the necessity of having a call-to-action (CTA). It's crazy, even though display advertising has been around for 20 years when you look at the data – people still only click on the CTA. For mobile sizes, we wait with the CTA until the end of the mobile banner so we can fill out the whole banner with the video.
Are the assets for this banner set custom built or were they part of a bigger media campaign?
The display ads were part of a wider campaign. We work a lot with small screen advertising: display and social are our main formats with a few print ads too. The videos we shoot are specifically designed for these formats so no big opening shots, they're filmed up close, in 3-second bursts.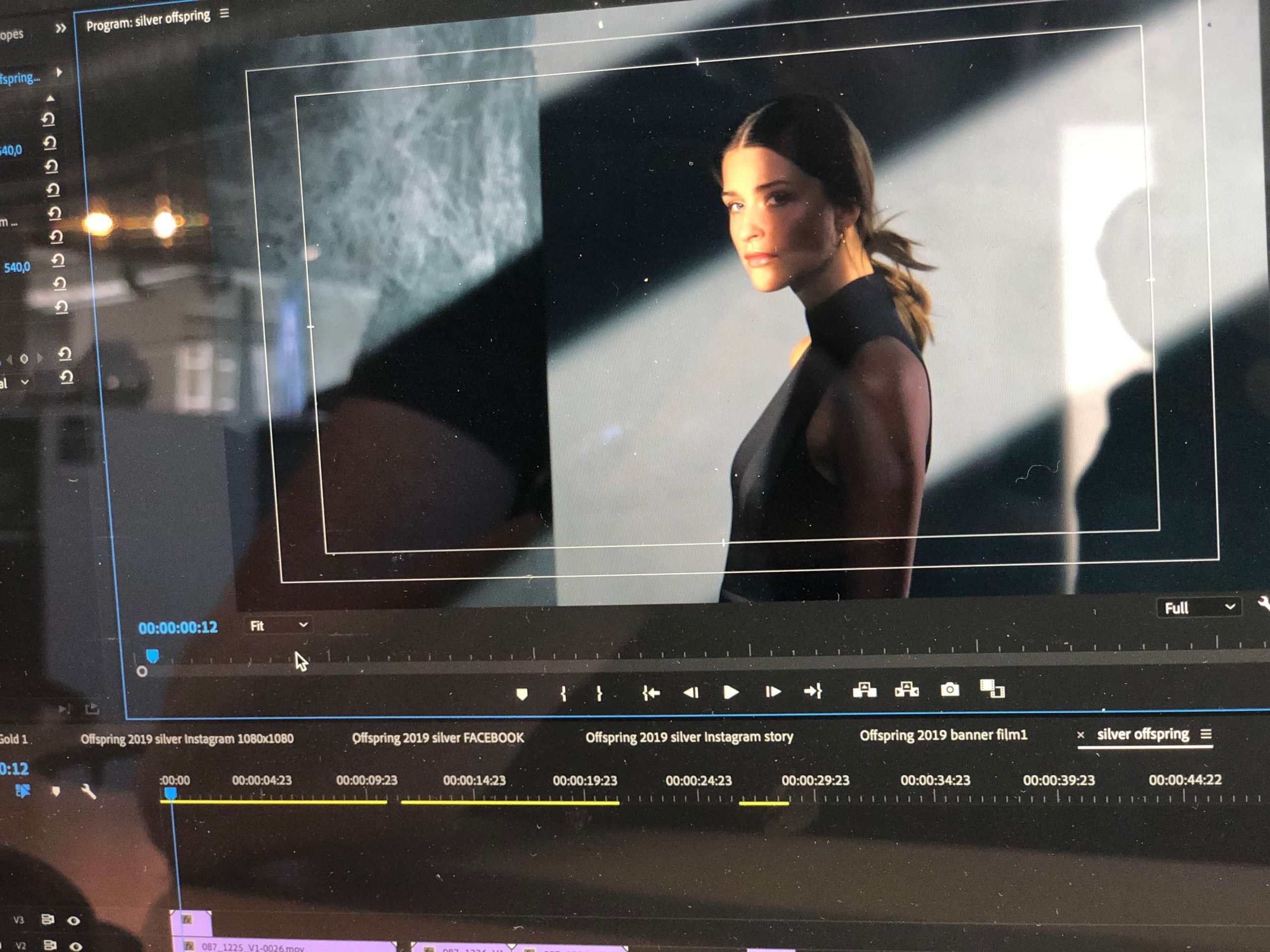 For a lot of marketers, display advertising is the last priority, sort of an afterthought. Yet it's a channel where you can expose people to your brand across thousands of touchpoints. For us, we don't see banners as something you should measure on last-click attribution. It's part of a whole storytelling strategy – that's why we put so much effort into making good banners.
How did the context of where the banner was being served impact the design of your banner?
Each campaign is designed for a different audience, although this one is more of a 'one size fits all' strategy. With Bannerflow, we can adjust the product at the end of the banner depending on who we serve the banner to. i.e. a more modern ring for a younger audience.
How do you tackle the design process of building banners?
Usually, it's just me and Marie, our Graphic Designer. The day after the shoot, we try to test what might work as a really short sequence. We also do the video retouching ourselves. Then along with our team, we build them out into display and social campaigns.
When working on the design process which other tools – beyond Bannerflow – do you use?
We start with pen and paper before we shoot. I think in general, the industry has lost the art of shooting for a particular format. Yet whenever we're shooting we try to keep the format in mind; sometimes we even have a black tape on the screen to make sure it fits into the format.
We also use Adobe Premiere and Aftereffects to work on the video before we drag and drop into Bannerflow.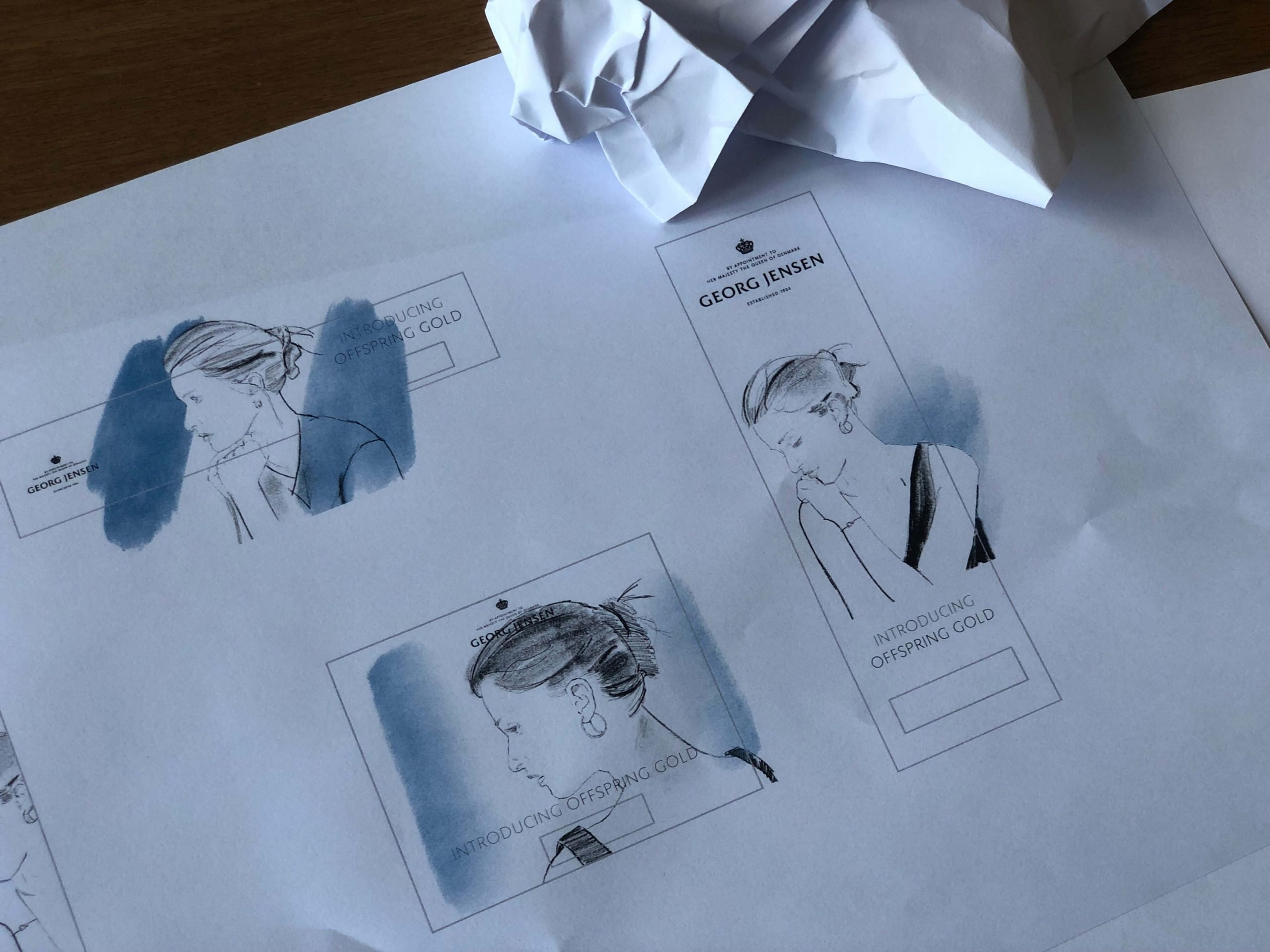 What is it about the Bannerflow platform that makes designing ads smoother?
I have tested out a lot of different tools, and what makes Bannerflow so easy to work with compared to others is the drag and drop tools. There are around three or four widgets that we use time and time again. It's really easy to experiment in Bannerflow and you can see exactly what you're producing when you're designing. Plus, we can go into each banner and see how each individual one looks.
The whole translation part is amazing too. We use six different languages, the whole process of versioning these is just so easy. Serving the same banners is really simple as well with mass production and publishing tools.
Are there any features that have helped your team take display campaigns to a higher level?
Being able to have a feed for our products really took our display ads to the next level. And the automatic pricing changes worked so well at Christmas and Black Friday – we can instantly adapt a banner if a product is sold out there and then.
I really like scheduling but right now we're not using it that much. Plus, I like looking at the live data and at the heatmaps. All in all, it's a really nice tool, it has all the things we're looking for!
Finally, as a designer, how do you continue to find inspiration?
I'm generally quite curious, and it certainly helps not just to think of them as banners. They're stories. I encourage our small team to try out new things and test things. So whenever we see something we like we try it out!
How we selected the winning campaign
Bannerflow's Customer Success, Operations and Marketing Team sat down together to decide on the best display advertising campaign for spring 2019. Each team considered the design, performance, complexity, features, and formats for each campaign submitted.
Selected campaigns were then presented to a panel of judges who rated them from 1 to 10. The campaign with the highest total won the prize!
Want to know more about in-banner video? Get in contact with us if you would like to learn how your brand can create exceptional display advertising just like that of Georg Jensen.
Share this article