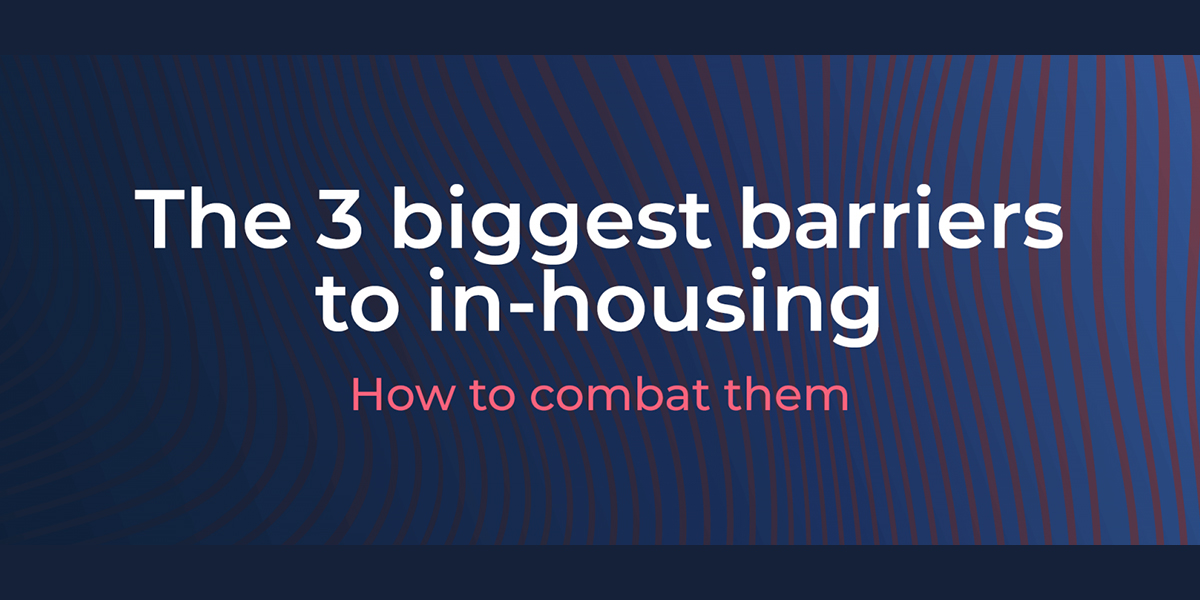 The 3 biggest barriers to in-housing: How to combat them
There is a revolution happening across marketing. Thousands of brands are electing to take some, if not all, of their marketing functions in-house.
In fact, according to an exclusive Bannerflow and Digiday report, 91% of decision-makers believe that in-housing is now the new normal.
Yet behind this rather large statistic hide some rather notable concerns. It turns out the move to in-house marketing isn't easy! The report highlights the barriers of moving in-house, with issues surrounding talent acquisition, creativity, and support identified as impediments.
The question is: how can brands overcome these challenges? And how can brands ensure that in-house marketing remains profitable and effective? Read on to find out…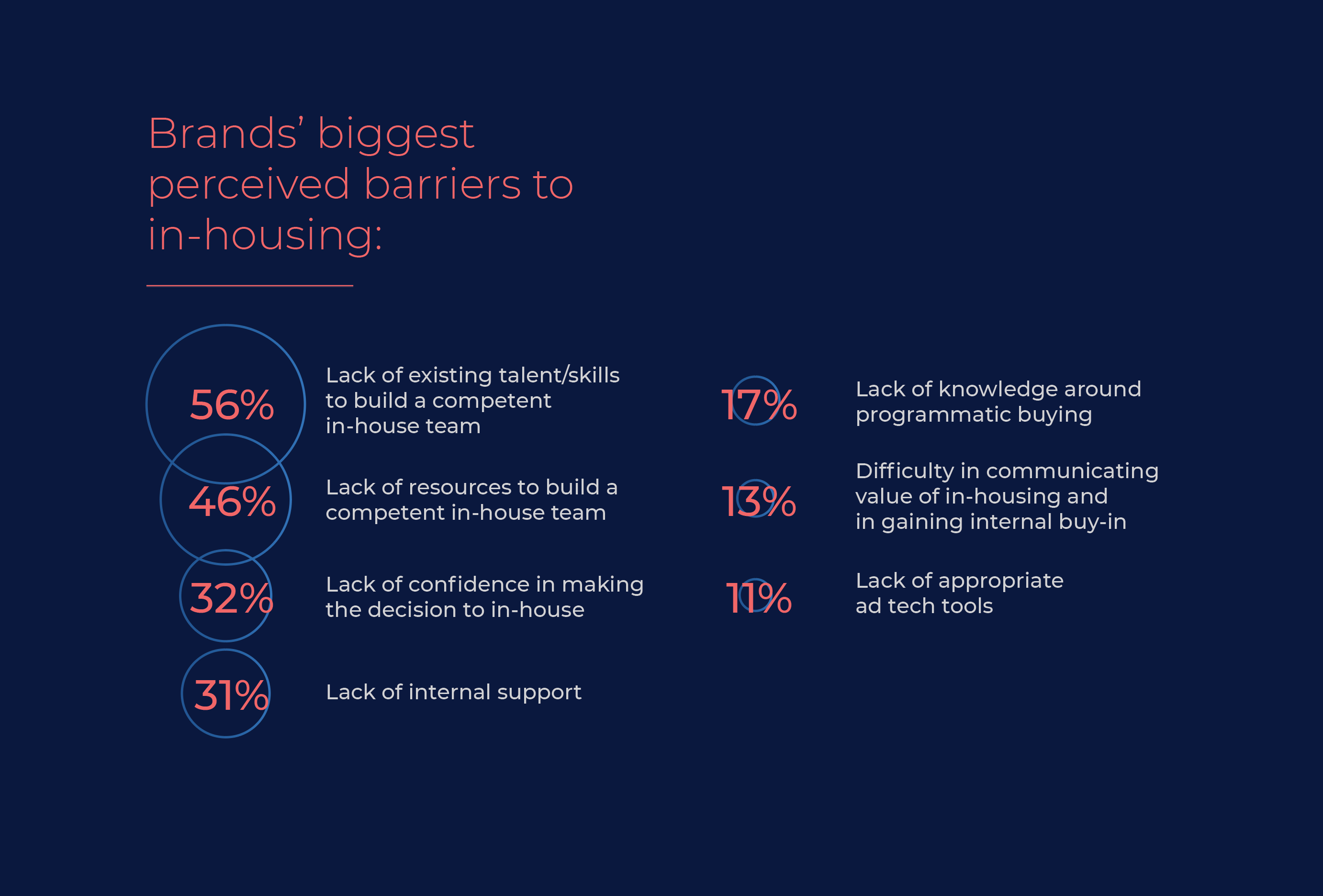 1. Hiring the perfect in-house team
For 56% of respondents, the biggest barrier to creating an effective in-house team was in a lack of existing skills and talent.
For Michael Olaye, CEO at in-house agency Dare, "The number one thing is that you have to get not only just the talent but the right personality as well. Every brand, every office, every building requires somebody that will fit in and somebody that can be accepted on both sides."
Why is this a barrier?
One of the difficulties in in-house working is attracting top talents and constantly challenging them. Agency staff are surrounded by skilled, like-minded individuals. They also work across a variety of brands and may even have different projects to try their hand at.
What this means is that brands have to work extremely hard to both hire and retain talented staff. In the past, creating the sort of team that rivals the most diverse of agencies has proved a real challenge.
So how can in-house teams tackle this challenge?
The answer isn't easy. But leveraging the expertise of external agencies can help. As well as creating a dedicated HR team to support in-house talent acquisition and retention.
However, candidate attitudes are also changing. In-house teams generally boast a better work-life balance. What's more, creative ownership can be difficult to find within an agency environment – and talented staff know this. For these reasons, it is now becoming easier for brands to attract the right employees.
Takeaways:
Hiring an in-house team is no easy task.
Employee attitudes are changing – in-house is now an attractive option.
If you want to know more, read our blog on how to hire the perfect in-house team.
2. Setting limitations on creativity
Many brands reported that agility was one of their main drivers for moving their marketing in-house. Having the ability to create campaigns that cater to current events becomes far easier when you have control over the creative process. No one likes waiting days to sign-off campaigns!
Surely, more agility, more room for creativity, right?
Not quite. When we spoke to marketing directors about in-housing, they were concerned that creativity was being curtailed by the need for greater budget efficiencies. For with full accountability, comes great responsibility!
Why is this a barrier?
With the pressure to deliver results and prove your worth, it can place a restriction upon creative free-reign – not that this is necessarily a bad thing.
In fact, 88 percent of brands think marketers place a greater emphasis on results over creativity. Alongside 30 percent responding that pressure to deliver results has also become a blocker.
The danger is that in the pressure to prove in-housing is a worthwhile investment, marketers lose sight of the creative aspect to their roles. If you like, the pendulum may have swung too far the other way and needs rebalancing.
So how can in-house teams prevent this?
For Rick Oakley, Head of Digital Marketing at Lucozade Ribena Suntory it's all about 'getting the right-balance between sales-driven campaigns that deliver short-term ROI and brand-building activities, which can deliver greater long-term results.'
Not only this, but it is also important to remove those unnecessary blockers to creativity. Implement the right technology to eliminate inefficient workflows and processes.
Indeed, ad tech such as the creative management platform (CMP) removes impediments to creativity: With the ability to build, scale, publish, analyse and optimise online ads in one.
Takeaways:
Achieving a balance between ROI and creativity is no easy task.
Determine the right technology to eliminate unnecessary barriers to creativity.
Setting clear objectives for campaigns is a clear way to aid creative and ROI equilibrium.
3. Lack of internal buy-in
For many brands, the challenge of in-house marketing is not the act itself, but is in fact getting the support for it in the first place.
For example, according to our survey 31% of decision makers cite a lack of internal support, while another 13% have trouble communicating the value of in-housing. Selling in-house internally is certainly not a small matter to overcome.
Why is this a barrier?
Moving even a part of marketing in-house is an enormous undertaking and considerable commitment. For in-house marketers, selling the concept of in-house can be a difficult one.
Rick Oakley again: 'With so few major brands having adopted this model back in 2015, the initial challenge was getting internal buy-in. But with quality work produced in-house — that any agency would be proud of, I believe businesses are becoming increasingly aware of its value.'
How can marketers gain support for in-housing?
Brands in 2019 – and beyond – should have fewer difficulties. With so many companies now taking their marketing in-house, it will become easier and easier to sell it internally.
What is more, one only has to look at Spotify or Marks & Spencers to see the exceptional advertising that is produced via in-house teams.
Indeed, once companies recognise the obvious benefits of in-house marketing, the barriers are a lot easier to overcome. With the very real benefits of cost-saving, efficiency, and agility proving that the results from in-house are there for the taking.
Takeaways:
Getting internal buy-in is no small matter.
But look to others and early-adopters that have proven its success.
Make sure to check out our blog on the benefits to in-housing too.
Conclusion
This blog only scratches the surface of in-house marketing. What it means for marketers ,and what the future holds for this growing trend will be fascinating.
However, barriers we have identified are not minor and do warrant concern. Yet, they are not insurmountable, and given the right advice and the right technology – such a CMP – relatively easy to overcome.
For more unique insights download the Bannerflow/Digiday report on in-housing here.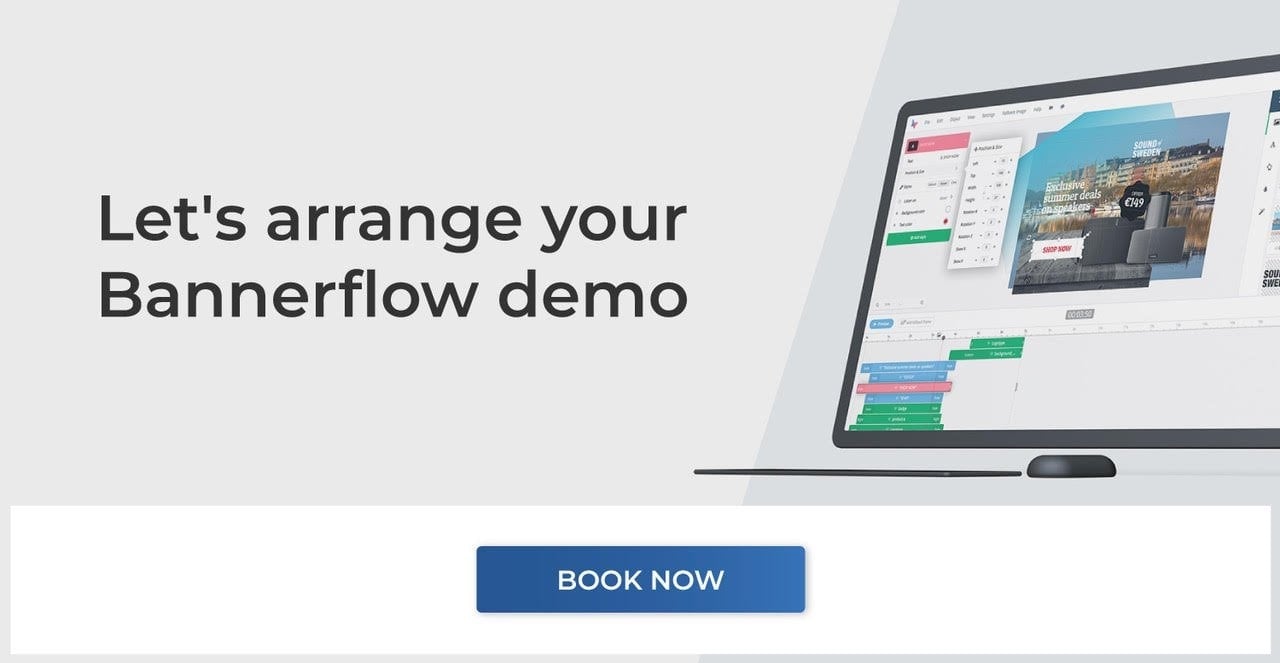 Share this article