7 reasons why in-house display advertising powers agile marketing
Agile marketing and in-house display advertising are a perfect match. Moreover, you could even argue that by bringing display advertising in-house, brands adopt an agile strategy by default. Put simply, the same technologies enabling in-house display are revolutionising marketing.
Whether it's removing the mystery of digital advertising, or taking back control over budget and seeking a more transparent return on investment (ROI), in-house is opening the door for new strategies. The most obvious of which is agile marketing.
Display advertising is going in-house
A recent survey by the US Association of National Advertisers (ANA) stated that 78 percent of American brands now have some form of in-house marketing team. This is up from 58 percent five years ago. It's also a shift that is happening for many different reasons. While, within the reasons for this change, brands often quote that a longing to become more agile is a key determiner.
Read how Tre Creative Agency stays ahead with in-house display advertising.
Indeed, it is fascinating how in-house marketers are changing from a waterfall mind-set, to incorporating agile marketing principles into the way they work. And why is this? Because agile marketing helps them to provide timely, personalised experiences that attract customers at scale. Which is why it is perfect for in-house display advertising.
Moreover, when applying the agile marketing manifesto to in-house display advertising the benefits are even clearer. Allow me to explain…
1. Learning (over opinions and conventions)
Reading the agile marketing manifesto there are clear synergies between in-house display advertising and agile marketing. One of which is being able to use transparent measurements and analytics instead of gambling – or relying on hunches. In the move away from media-buying agencies, and the adoption of media buying as an in-house competency, agile marketing is now possible.
How can this be applied in reality? Within in display campaigns this could mean getting the most sales, or best leads at the lowest cost of ad inventory. Indeed, when buying media programmatically, conversion rates and prices constantly change, so it makes sense to adjust spending – agilely – on an ongoing basis.
2. Collaboration (over silos and hierarchy)
Another key element of agile marketing that in-house display advertising enables is better collaboration. A big criticism of the display advertising production process is that it takes far too long to sign-off creatives. For example, developers, managers, and designers may all be using separate technology to work on the same ad campaign. Due to this they may remain in their own silo and do not communicate efficiently on projects.
However, if a brand produces and controls its display advertising campaigns in-house, via creative management platform (CMP) then this isn't a problem. Instead, these brands are already working agilely because building, collaborating, and sign-offing complex campaigns is being performed in the same cloud-based platform.
Yet, there are obstacles to avoid. According to a recent Digiday report stagnation is one. The reason? Some brands still "have internal politics and processes preventing decisions from being made fast". Therefore, even if you work in-house, removing bad workflows is important.
3. Adaptive and iterative campaigns (over "big-bang" campaigns)
Next on the list is adaptive campaigns over huge, "big-bang" campaigns. With its roots in tech, the key concepts of agile marketing include iterating, focusing on speed of delivery, and test-learn-iterate cycles. This mind-set ensures that adaptive ad campaigns run smoothly and new learning can be incorporated into live creative. It also may mean placing greater emphasis on continuous campaigns.
Within in-house display advertising, this means being able to constantly measure and test different ad variations for ongoing campaigns. For example, this could be an always-on campaign for an airline that focuses on a particular region, or demographic. By applying features such as A/B testing, heatmaps, and transparent measurement, the creative for the campaign is constantly refined. Again, brands must have the right enabling ad tech to pursue this strategy in display advertising.
4. Customer discovery (over static prediction)
Moving on from being adaptive, is an appreciation of how customers operate. Again, learning from measurement is a factor. However, being able to overcome previously held beliefs is important too.
Jakob Nielsen wrote about online ads in 1997, TV is warm and the internet is cold. People go on the internet to do something. People watch television to have an emotional experience. Which is a piece of best practice MasterCard now knows to apply within display advertising campaigns.
The question for Mastercard was how do you maintain ROI in programmatic advertising once results start to tail off? Through analysing its data, it found what was missing something: its banners ad no longer spoke to viewers. Working agilely, Mastercard changed its tactics and added an emotional tone to its advertising. It remembered to reach viewers hearts, not just their heads. If you serve ads just serving discounts and deals, people get blind.
5. Flexibility (vs. rigid planning)
Above all, agile marketing helps marketing teams to better allocate resources. One area where an agile way of thinking is beneficial is within planning. Planning by itself is not bad but plans must be open and adaptable to change. After all, let's be honest, ad campaign plans often change anyway to fit into a constantly changing market.
A factor in the old-way of display ad production, especially via an agency, is the time (and cost) it would take to change an ad campaign. This meant that being agile and reacting to change was impossible. It meant obeying rigid strategies.
And thanks to in-house marketing this in't the case. For Lego CMO, Julia Goldin, her in-house marketing team provides two benefits in particular: "complete integration – same goals, same agenda […] and most importantly what that leads to is they are more agile and responsive to the marketplace". Being flexible and open is a now key consideration when moving display advertising in-house.
6. Responding to change (over following a plan)
Now here's where things start to get tricky in terms of in-house display advertising and the wholesale adoption of the agile marketing manifesto. So far we've been nothing but positive towards agile marketing and the adoption of agile marketing but there are some notable things to be aware of.
Indeed, it is worth noting that for some commenters brands that insist on being agile and adopting short-term tactics all the time will only lose money. Indeed, responding to change is good but not if it means throwing any form of plan – then this is less than optimal.
Furthermore, Rob Estreitinho, senior strategist at VCCP Kin, makes the point that: "the risk [of agile marketing] is that teams focus on the tactical level of things without considering the overarching strategic direction". Therefore, a good display strategy should always be in place from the beginning of a campaign – agile or otherwise.
7. Many small experiments (over a few large bets)
Lastly, another way in-house display advertising helps to power agile marketing is through experimentation. Particularly when it comes to how to control and use customer data. For example, having a clear understanding over programmatic advertising processes allows brands to benefit from on-going developments regarding the use of data.
Moreover, first-party data is the most valuable data an advertiser can own and apply, but the second most valuable is display campaign data. From this in-house teams can benefit from insights into the ebbs and flows of viewer interactions with creatives. It enables agile marketing and informed experimentation that makes the most display advertising.
Take the development of in-house video within display. Rather than hinge entire campaigns on one expensively made variation of video ad. For example, apply customer data and campaign insights, do this and different variations of the same video ad are produced for different audience segments. These are ads that are constantly refined via the use of a creative management platform to perform better across a wider spectrum of viewers.
Agile marketing: next steps
Finally, it is clear that when applying the agile marketing manifesto to in-house marketing there are many positive outcomes. Yet, it is also a strategy that should be pursued wisely and with thought.
For marketing teams, agility is yet another benefit of in-house. However, the best way to achieve agility is by having access to the right technology solutions. Plus, of course, a marketing team with the right skills.
Get in contact with the team at Bannerflow, or apply for a demo, to discover how our CMP can transform the way your brand does its display advertising, in-house.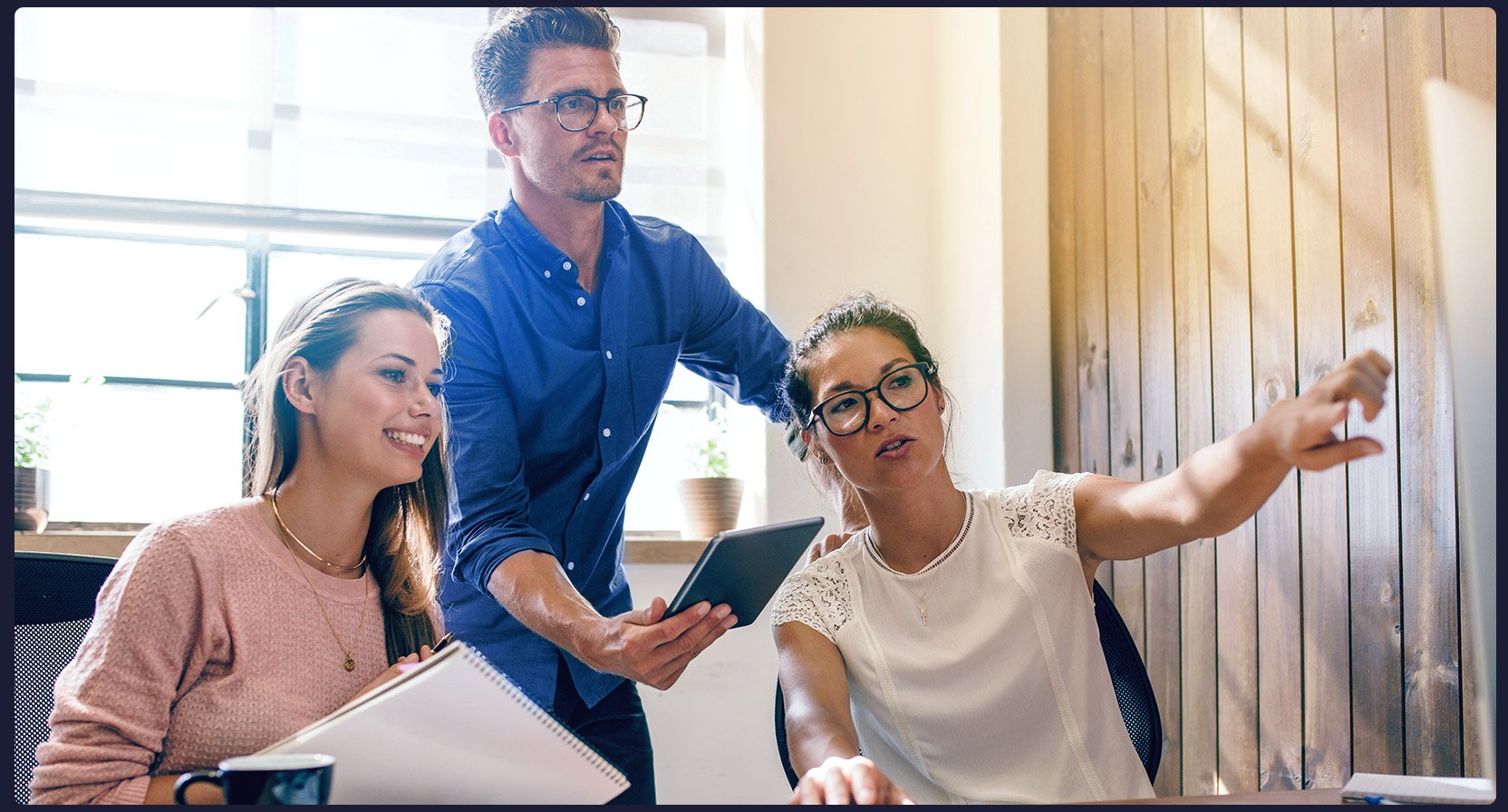 Share this article