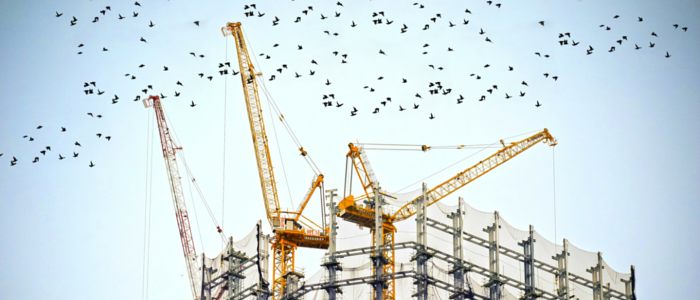 5 Reasons to Stop Building Banner Ads Manually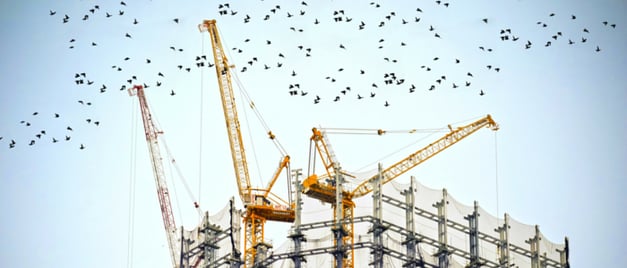 In 1994, we saw the first banner ads appear on our screens. These first banner ads were built manually by teams of designers; each banner created individually. Producing banners this way took a lot of time and resources, especially when the campaigns needed to be scaled up in different sizes and languages.
Today, more than twenty years later, the picture hasn't changed a lot, despite the fact that more and more money is being spent each year on display advertising. The ads we see on our screens are more technologically advanced (think HTML5 and rich media). In addition to these factors, the advent of programmatic advertising has driven a new need for a wider variety creatives used in campaigns. However, advertisers and designers are still taking it upon themselves to build these campaigns manually, from scratch every time.
Now the time has come for display advertising to be revolutionised and automated, making it as easy and as accessible as many other production processes are, such as what WordPress did for the website building process.
Many advertisers and marketers have already taken it upon themselves to stop building their banners manually, as they have realised that building banners manually is holding their business back. We've outlined five reasons why you need stop making you banners manually, and what the bottleneck of ad production is doing to your business.
1. It's Slow
Building anything from scratch is time-consuming and slow. As humans, we have discovered this, causing us to automate all sorts processes in daily lives from food preparation to business.
If you have ever built a banner campaign manually, you will be familiar with how slow the process is. As the designer making the banner ads, you will spend much of your time just copying and pasting code so that you can create new sizes and translations. As a creative person, this probably feels like a waste of your time.
For marketers and other parties who wait for the production of the display ads, the process seems painfully slow, and you're often wondering why it takes so long to build such seemingly simple campaigns.
Successful marketing is dependent timing; getting the right message to the right people at the right time. Therefore, there is no space for slow processes.
In short, building online banners ads manually is slow, and slow banner production is slowing down marketing campaigns and your business.
2. It's Inflexible
Often, when building something from scratch, you lose a substantial portion of its flexibility because it has been made to be a certain way. This is very much true for banner campaigns that have been coded manually from scratch.
For example, making any changes to banners which have already been created can take weeks to fix. However, if your campaign has already been published on a website or via a network, then changing or correcting any mistakes can be a nightmare if you are still building your campaigns manually.
Inflexible banner campaigns also make it impossible to conduct real-time marketing, which has become very familiar and beneficial in other marketing channels such as social media. Real-time marketing has the possibility to be leveraged in display advertising too.
By putting an end to making your campaigns manually and automating the production process instead, you will be able to inject flexibility into your campaigns. The beauty of being able to build display advertising campaigns that are flexible is that they no longer appear to be static and stale, but rather, they feel as though they are 'living'.
3. It's Not Cost Effective
The slow and inflexible nature of building your display advertising campaigns manually makes it an expensive process. The building of such campaigns eats up a lot of time and resources, which, in turn, eats up your budget. Through using platforms to build banners you can use your budget more efficiently and eliminate unnecessary costs.
In short, stop wasting your marketing budget and spend your budget on things that give the greatest output.
4. It's Old-Fashioned
Online marketing has moved away from mass-produced campaigns with a one-size-fits-all approach (look at email marketing for example). This has created a need for building more personal marketing campaigns that communicate effectively with the different segments of your audience, and we are now seeing that consumers are warming to more personal ads. Such marketing techniques have developed considerably in areas such as inbound, content and social media. In the branch of display advertising, marketers and advertisers are starting to realise the possibility, of creating banners that feel more personal. However, by manually building banners, it is not possible to reasonably scale up your campaigns to create more personal banner campaigns.
In short, using tools that enable you to automate the ad production process and start to build more campaigns that reach all segments of your audience, and will result in higher-performing banner ad campaigns.
5. Programmatic Advertising Becomes a Waste of Time
The majority of marketers now buy at least some portion of their online advertising inventory programmatically, and this is a trend that is set to keep growing. Programmatic allows advertisers to find and advertise to different segments of their audience more accurately than ever before.
The powerful targeting abilities of programmatic are wasted when you don't use data to optimise your programmatic banner campaigns to build ads that will engage the variety segments of your target audience. Realistically, you need a lot of different ads to make your programmatic campaigns worth it, and this will cost a lot of time, money and resources if built manually. By finding a way to automate the process, you can strive to make campaigns that viewers will connect with and want to click.
Final Thoughts: Automate Your Banner Production Process
Think about how many of your processes you have already outsourced and automated, and how this has changed and developed your business for the better. If this is the case, think about what more you could achieve by solving the bottleneck of online ad production in your organization.
Ready to see how you can stop wasting resources by building banners manually? Join us for our next live demo webinar of the BannerFlow platform. Register today!
Share this article